Month:
May 2021
6 Key Factors to Consider When Choosing a 3PL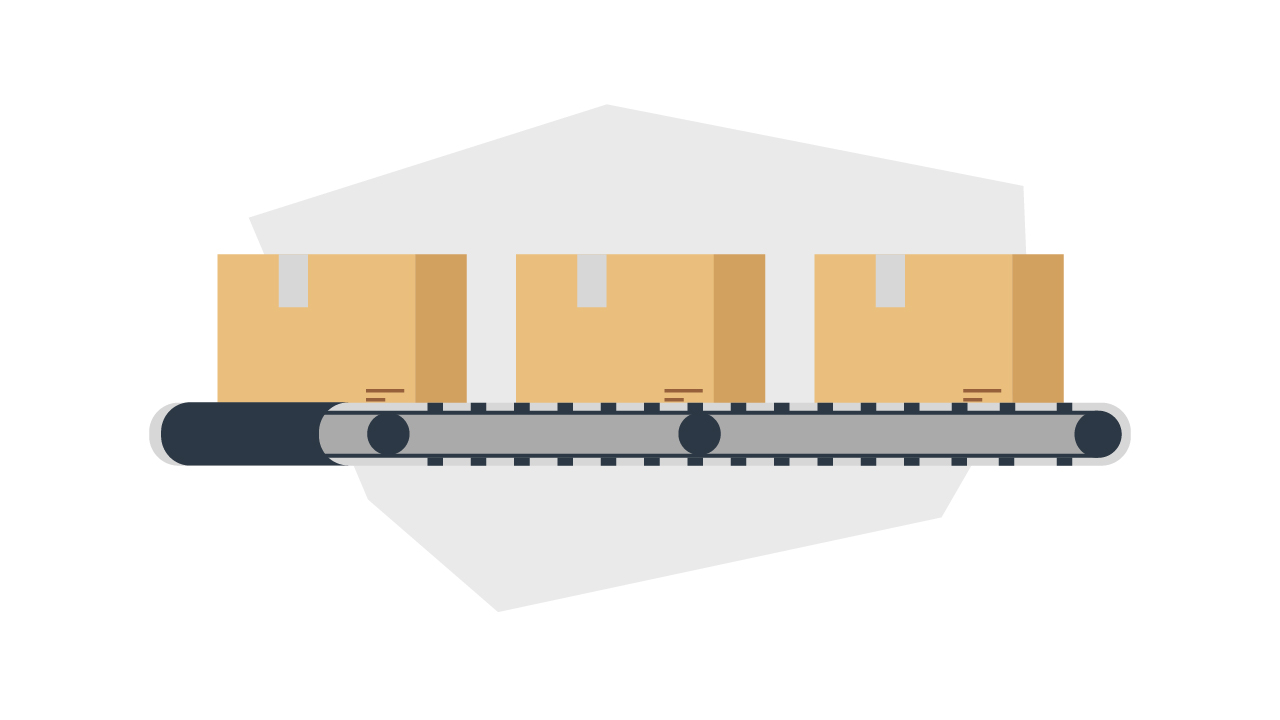 Order fulfillment is an integral part of every eCommerce business. Even if you nail buyer acquisition and have an A+ marketing system in place, you won't retain customers with late deliveries or damaged goods.
Fulfillment has many moving parts, including receiving, processing, delivering, and more, all within a strict time frame — because a "five to seven business days" delivery won't cut it anymore.
But not everyone has the time to pick, pack, and ship out orders themselves, especially in a growing business. Likewise, not everyone can afford to buy a warehouse, hire and train a fulfillment team, and get trucks on the road.
In this article, we'll take a look at how outsourcing fulfillment to a third-party logistics provider (3PL) can help keep your business running smoothly, all while saving you time, money, and customers.
What happens when you have bad fulfillment processes?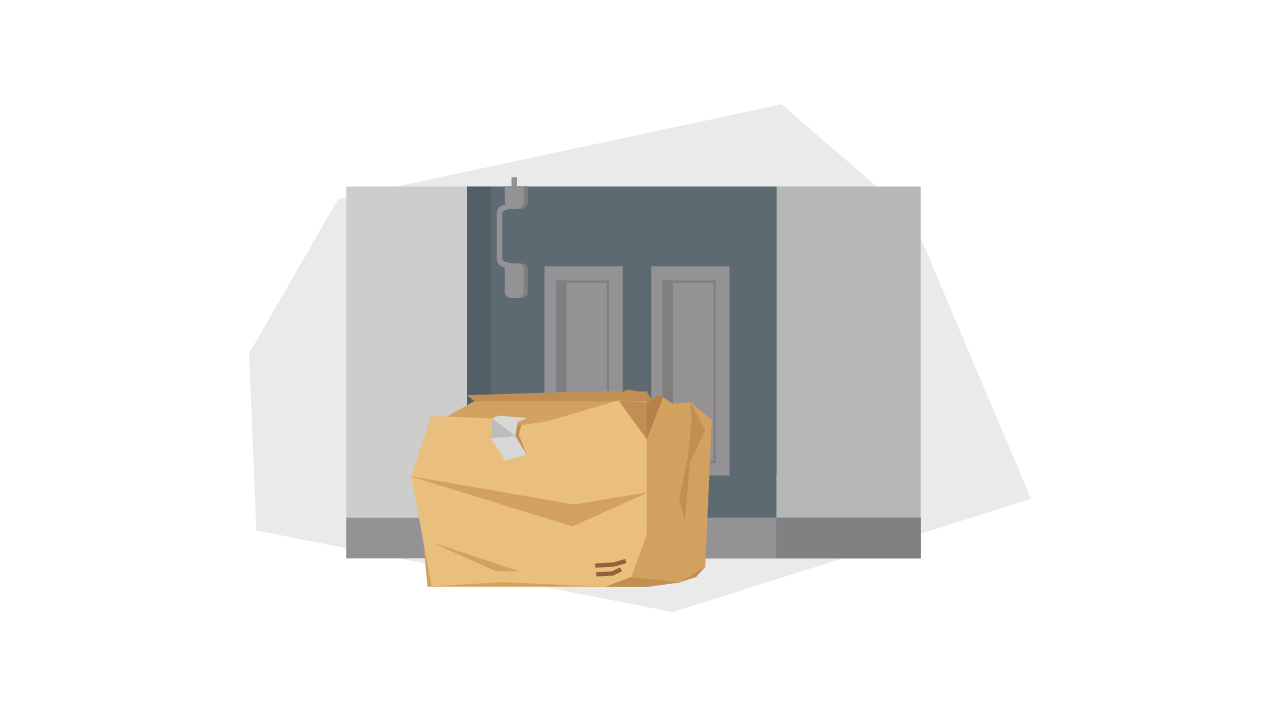 1) You lose customers
When you can't deliver items on time, or in good condition, you lose out on repeat customers. 84% of consumers won't shop with a brand again following a poor delivery experience. This affects your revenue, because retaining a customer is five times cheaper than acquiring a new one.
2) You lose money
A great buyer experience from discovery to delivery is better for your bottom line. Not only will you see higher retention and more referrals from happy customers, but you'll also save money on all the returns, complaints, and penalties that come from poor fulfillment.
3) You lose time
If you deliver the wrong item, a damaged item, or a late item, consequences inevitably follow, specifically:
Your customer support team has to dedicate their time and resources to handle the blowback.
You need to spend time figuring out what went wrong and how to placate your customer.
You have to spend time fixing the mistake, including back-and-forth emails and finding and shipping a replacement.
All that time doing damage control can be saved by avoiding fulfillment issues from the start.
4) You lose sales channels
Marketplaces can suspend sellers for being late too frequently — that's how big an impact delivery has on the customer experience. Marketplaces like Amazon, Walmart.com, Wish and eBay all have delivery service-level agreements (SLAs) that state merchants must have items shipped and sent within a certain amount of time from when an order is placed.
If you don't act quickly and set up an efficient fulfillment process, you risk losing out on multiple sales channels.
5) You lose your reputation
Did you know that a negative review can deter 86% of potential customers? A single negative review can drive away 22% of shoppers, and three deter more than half of would-be buyers.
If you miss your delivery date, send the wrong item, or deliver a damaged or improperly packed item, your reputation could suffer — and your bottom line.
How to ensure on-time delivery and proper item prep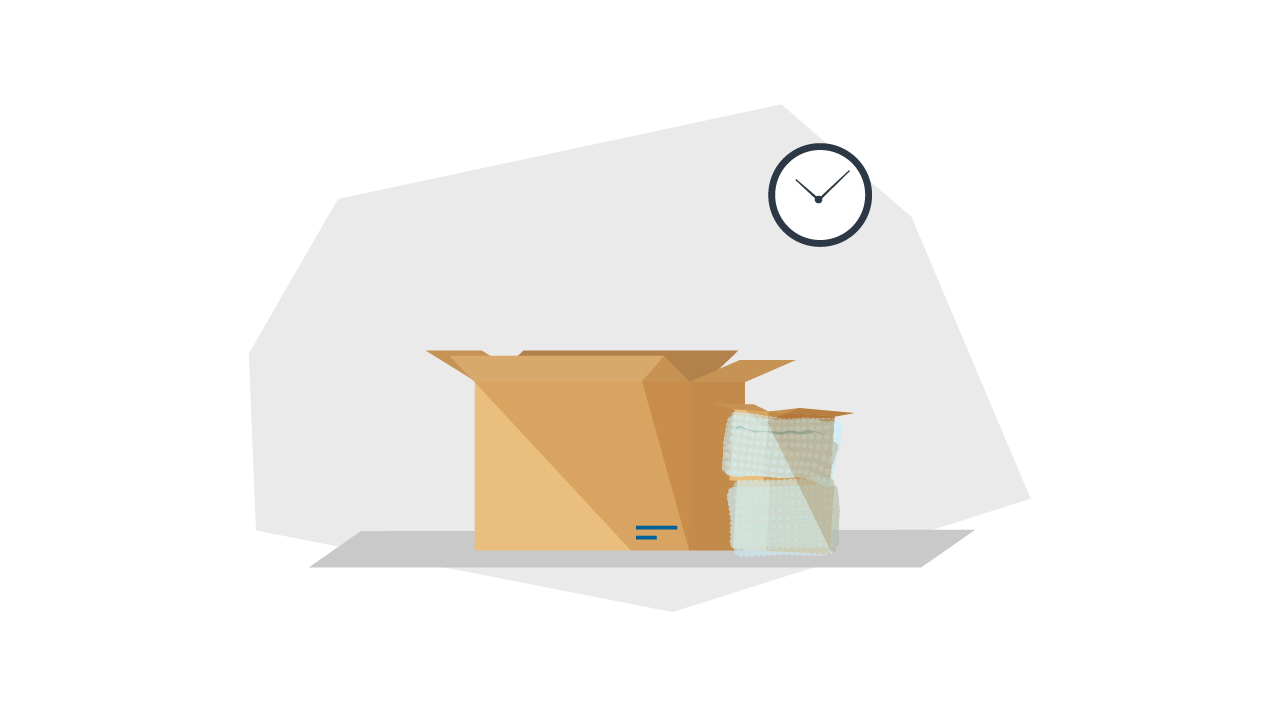 You can avoid negative reviews, a seller suspension, and losing out on money and customers by mastering your fulfillment process. This should include:
Proper packaging so your items don't get damaged.
Correct prep work so channels like FBA accept items into their networks.
Accurate labeling so items don't get mixed up or confused.
An efficient handling process so you hit marketplace on-time shipping SLAs and get items out the door as quickly as possible.
Reliable on-time delivery to delight your customers.
If this sounds overwhelming, you can seek outside help. Let's talk about how to outsource your entire fulfillment process to a third-party fulfillment provider.
What is third-party fulfillment?
Third-party fulfillment is when part or all of a business' fulfillment processes are outsourced to a specialized fulfillment company. These processes include warehousing, inventory management, picking and packing orders, shipping orders, and managing returns.
Outsourcing these fulfillment processes allows merchants to focus on high-level tasks and leaves the experts to handle the logistics.
4 Benefits of using a third-party fulfillment service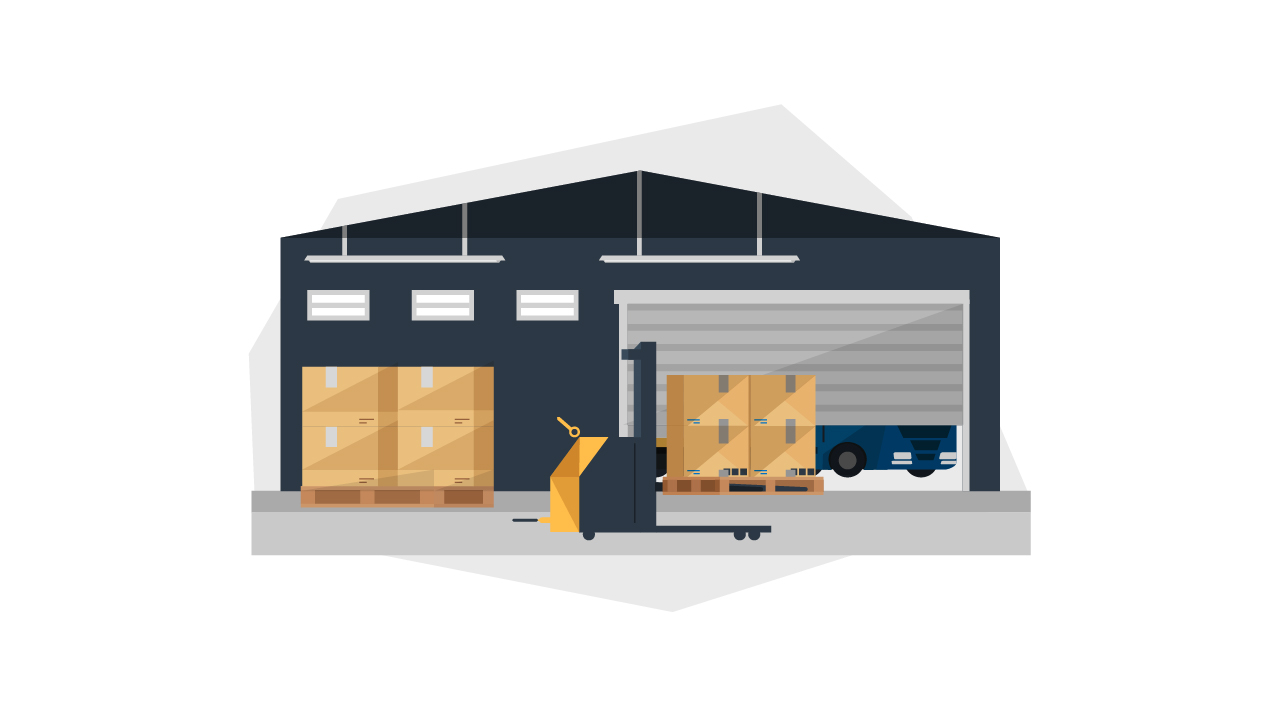 A third-party fulfillment service can stock products in a warehouse, pick and pack orders, and ship items right to your customer's doorstep. They have their systems down, and can help you avoid human error and late deliveries.
Below are some key benefits of outsourcing to a third-party logistics provider.
1) Distributed warehouses and item locations
It's important to have access to multiple warehouses and shipping locations across your market. This way, you can disperse your inventory to ensure items are close to your buyers, wherever they live. There are two key benefits from this:
Items closer to buyers means less travel time, which translates to faster fulfillment, and thus happier customers.
Items closer to their destination results in cheaper shipping costs, which earns more revenue for your business.
It's not practical for a single merchant to buy warehouses across the US. When you work with a third-party fulfillment service, you can tap into their warehouse network and only pay for the storage space you need, at the locations you want.
2) Stay lean and save on logistics operating expenses
Having your own warehouses and fulfillment process is costly. You have to pay rent or buy property, hire entire teams to oversee and do the prep and shipping work, buy trucks to get items out, and purchase equipment to make sure it all runs quickly and efficiently.
You don't need to take on those huge expenses. Here are a few ways you can save on operating expenses with a 3PL:
Eliminate or reduce the cost of leasing a warehouse or storage unit.
Reduce labor costs and taxes associated with order fulfillment.
Lower packing material costs, since a fulfillment service may have a better price.
Pack and ship quickly, allowing for more economical shipping services.
Cut shipping costs because of volume and warehouse location.
3) Focus on growth, not boxes
Employing a third-party fulfillment service may also let you focus on other areas of your business. A third-party fulfillment provider saves you time, money, and energy, which you can instead devote to expanding your product line, growing sales, and lowering customer acquisition costs.
4) Utilize their strategic partnerships
Many 3PLs have existing partnerships with carriers, suppliers, manufacturers, and other key players in fulfillment. They enjoy perks like bulk discounts on boxes and special carrier rates, which they can pass down to you.
6 Key factors to look for in a third-party logistics provider
If you're ready to take on a third-party logistics provider, here are some things to consider before making your decision.
1. Do they have the capacity you need?
Look at where your business is, where you want it to be, and how quickly you're growing. You need a fulfillment partner who can handle your current and future capacity, with the ability to support your growth as you scale.
Are you adding new SKUs, expanding to new categories, and exploring new sales channels? Or do you plan to stay lean and operate your business at more or less the same capacity as it is now? Knowing your business direction can help you choose a 3PL that's the right size for you.
2. Can they meet your shipping requirements?
Today's most successful eCommerce companies aim to offer products that are "direct to everywhere." That means selling everywhere your customers shop, meeting the shipping requirements of multiple sales channels, and being able to deliver nationwide.
Can a 3PL meet the delivery speeds your customers want? Do they deliver nationwide? Can they bundle your items when you have a special sale, or label items according to marketplace standards? Look at what you need in terms of shipping speed and locations, and select a 3PL partner that does it all.
3. What is their pricing structure?
There are many 3PLs that have complex pricing models and hidden fees, so you risk not knowing how much fulfillment actually costs until you get the final bill. This is risky and doesn't allow you to predict revenue and budget appropriately.
To combat this, look for a 3PL with clear and transparent pricing, and ask about additional charges for things like work orders, inspection, receiving, and other commonly overlooked fees.
4. Where are their warehouses?
Having a distributed warehouse network helps you fulfill quickly, affordably, and on time. Ask where their warehouse locations are so you can gauge how well a 3PL can serve your customer base.
Identify the cities and states where the majority of your orders originate. Look for a partner who has locations in these areas, with additional locations to ensure nationwide coverage.
5. Do they have the expertise you need?
Each business, product, and SKU has different needs. Before working with a 3PL, you need to understand whether their expertise can accommodate your unique products.
For example, when we work with clients for carton forwarding, we match them with our largest warehouses, because they need space and storage.
However, when we work with enterprise brands for item-level FBA prep, we ensure that their warehouses understand exactly how to prep their catalog for FBA so that it's conditioned correctly, everything is in place, and goes into FBA without a hitch.
6. How do they manage your data and information?
Data management is crucial because you need real-time insight into your inventory and fulfillment. Your fulfillment partner should provide a dashboard of reports you can monitor. Ideally, they'll also have a dedicated system that combines data from your 3PL with your sales channels, manufacturers, and warehouses.
Wrapping up – What to consider when choosing a 3PL
Look for a partner that offers dedicated customer support, quick service, access to a proprietary portal, and a professional warehouse network.
As far as logistics are concerned, it's best to work with a 3PL partner to meet your business goals. However, you have to factor in your business direction, shipping requirements, pricing, warehouse, as well as data and information when making your decision.
Why to Sell on Amazon with FBA
Selling on Amazon with FBA is a no-brainer. You get access to Amazon's vast customer base and their nationwide fulfillment network. While there are detailed guidelines to navigate, such as strict prep regulations and high long-term storage fees, the benefits often outweigh the costs.
In this article, we'll cover why you should sell on Amazon with FBA, and how to get started.
How does Amazon FBA work?
Amazon FBA's concept is simple: you sell, then Amazon takes care of the online and shipping transactions.
Basically, Amazon becomes your online platform to sell your products. It works like this:
You prep and send products to Amazon.
Amazon stores your products in its warehouses.
Amazon then packs, ships, and tracks the orders for you.
You get paid.
Amazon handles returns and refunds.
Although Amazon charges storage and fulfillment fees, it's a small price to pay, considering Amazon takes care of everything for you. All you need to do is send your products and keep your inventory up to date.
9 Reasons to sell on Amazon with FBA
1) Access Amazon Prime shipping
Many Amazon shoppers love the Prime fast shipping. When you use FBA for fulfillment, your listings become eligible for Prime shipping, which means your shoppers can get your items lightning fast, for free.
2) Boost SEO rankings
Shoppers don't have time to dig through multiple listings of the same or similar products. They're likely to choose one of the first they see, and that depends on your Amazon rankings.
For this reason, it's vital to optimize your Amazon product listings. Optimizing your title, images, and descriptions based on Amazon's A10 algorithm will help generate more traffic to your listing and convert shoppers into paying customers. What's more, Amazon's algorithm favors FBA sellers.
3) Monitor stock levels
Amazon FBA allows you to track and monitor your stock levels. It also uses a performance dashboard to inform you about the status of your products.
Tip: If you store your items with an FBA prep center, you can monitor your inventory from there as well.
4) Outsource logistics
Selling products via Amazon can be a daunting process when you have to deal with packing and shipping your items. As your sales volume increases, it can be time consuming and exhausting, and expensive if you hire an internal team to handle the process.
By signing up for the Amazon FBA program, you no longer have to deal with these processes. Amazon will take care of the logistics, from picking up the items to stocking and labeling, down to shipping.
5) Save money and reduce overhead
Accommodating orders costs money and time. Envelopes, bubble wrap, and packaging tape are just a few things you have to buy for packing and shipping. Additionally, as you scale, you have to hire, train, and pay a team to handle those tasks for you.
Amazon FBA takes care of packaging, equipment, storage space, and shipping — usually with better rates than the average consumer can get.
6) Improve your customer experience
Customer experience plays a significant role in the success of your online business. Win your buyers over by giving them a stellar customer experience through Amazon FBA. Take advantage of its perks and watch your sales soar.
7) Focus on customer experience, not boxes
Managing your fulfillment is a time-consuming endeavor. Use Amazon FBA to outsource the entire fulfillment process and take advantage of their experience and expertise. This way, you don't have to worry about boxes and tape, and instead can focus on providing quality products and services to your customers.
8) Faster delivery times
Amazon has many fulfillment centers, so wherever your customers are, they can expect their deliveries to arrive within a short period. Amazon automatically identifies which fulfillment center is closest to a customer upon order.
9) Upgrade your marketing strategy
When you outsource item prep and fulfillment, it frees up time to focus on your marketing strategy. Updating your tactics will improve customer acquisition as you learn more about your audience and A/B test your marketing materials.
Let Amazon FBA take care of the fulfillment process while you optimize growth.
How an FBA prep center simplifies selling on Amazon

As a seller, Amazon provides you a wide range of options to reach buyers globally. Working with Amazon's fulfillment system can be difficult, but a prep service can remove much of the headache.
Basic FBA prep guidelines
FBA requirements differ based on item category. At the most basic level, your product must be labeled with an FNSKU – not just the type of product, such as a smartphone case, but also each unique design. You'll need different FNSKU labels for every color or design you produce, with a scannable barcode.
Items that are not packaged securely will need to be placed in a clear plastic bag. If your items have multiple pieces, such as handles and cabinetry, those items need to be packaged together before they're sent to the fulfillment center. Items sold as a set need to be marked so they aren't accidentally separated when being picked for orders in the fulfillment center.
After all that, your products need to go to the fulfillment centers, and the inventory quantity updated in the Seller Central database. This doesn't include issues concerning liquids, footwear, and similar specialty items.
It sounds complicated, and it can be overwhelming at scale. However, without FBA, you miss out on all the Prime members who want to make the most of their annual fee with fast and free delivery.
Use a prep center to ensure compliance and save time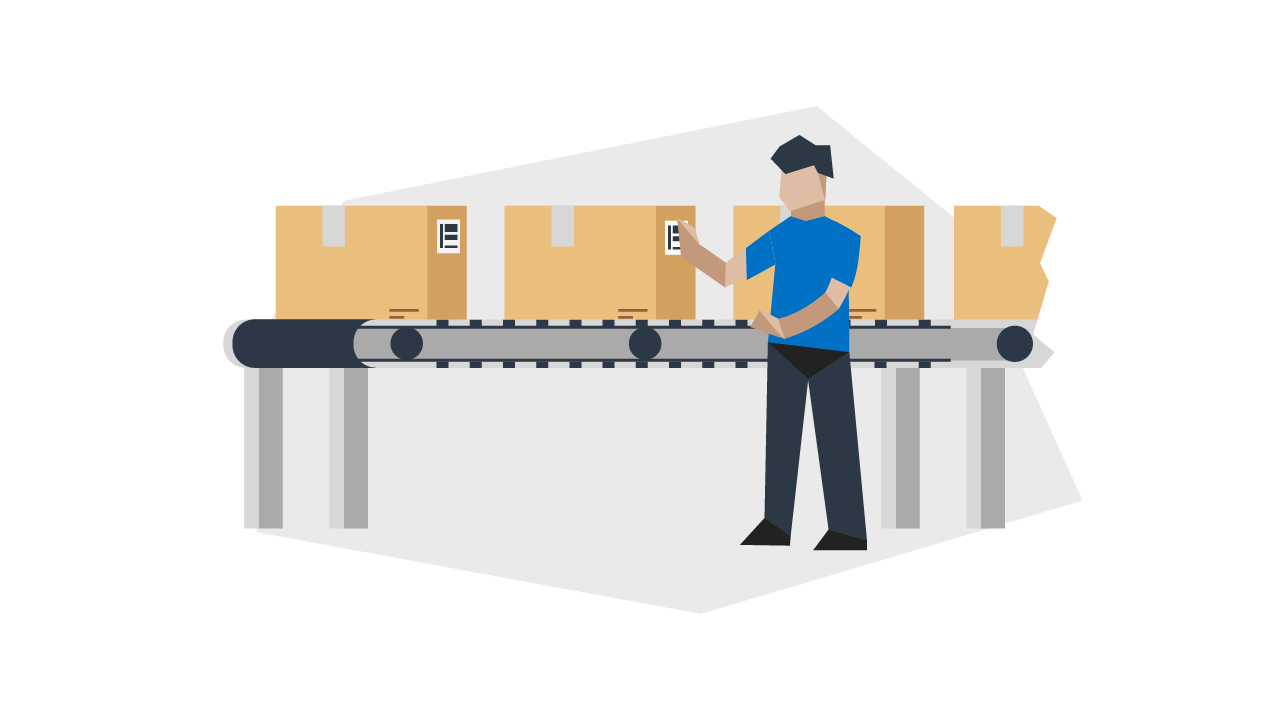 Fortunately, you can outsource all the tedious prep work to an FBA prep center. Because these companies only deal with packaging items for fulfillment by Amazon, they know exactly what to do. They have the right equipment to get the job done, and can process your products for a minimal expense, saving you time, effort, and money.
Use a quality FBA prep center to get your products listed on Amazon without the hassle of navigating the entire system.
For example, MyFBAPrep provides contract-free, transparent pricing, Preptopia® tracking technology, 48- to 72-hour turnaround times, and white-glove customer support.
Wrapping up – The Amazon FBA advantage
Amazon's FBA program empowers businesses of all sizes to get in front of buyers and make speedy deliveries.
Take advantage of FBA to improve customer service, logistics, and fulfillment. Combine it with an FBA prep service to ensure compliance and save time so you can focus on marketing strategies that will push your business forward.