Category:
News
18 eCommerce Events to Attend in 2023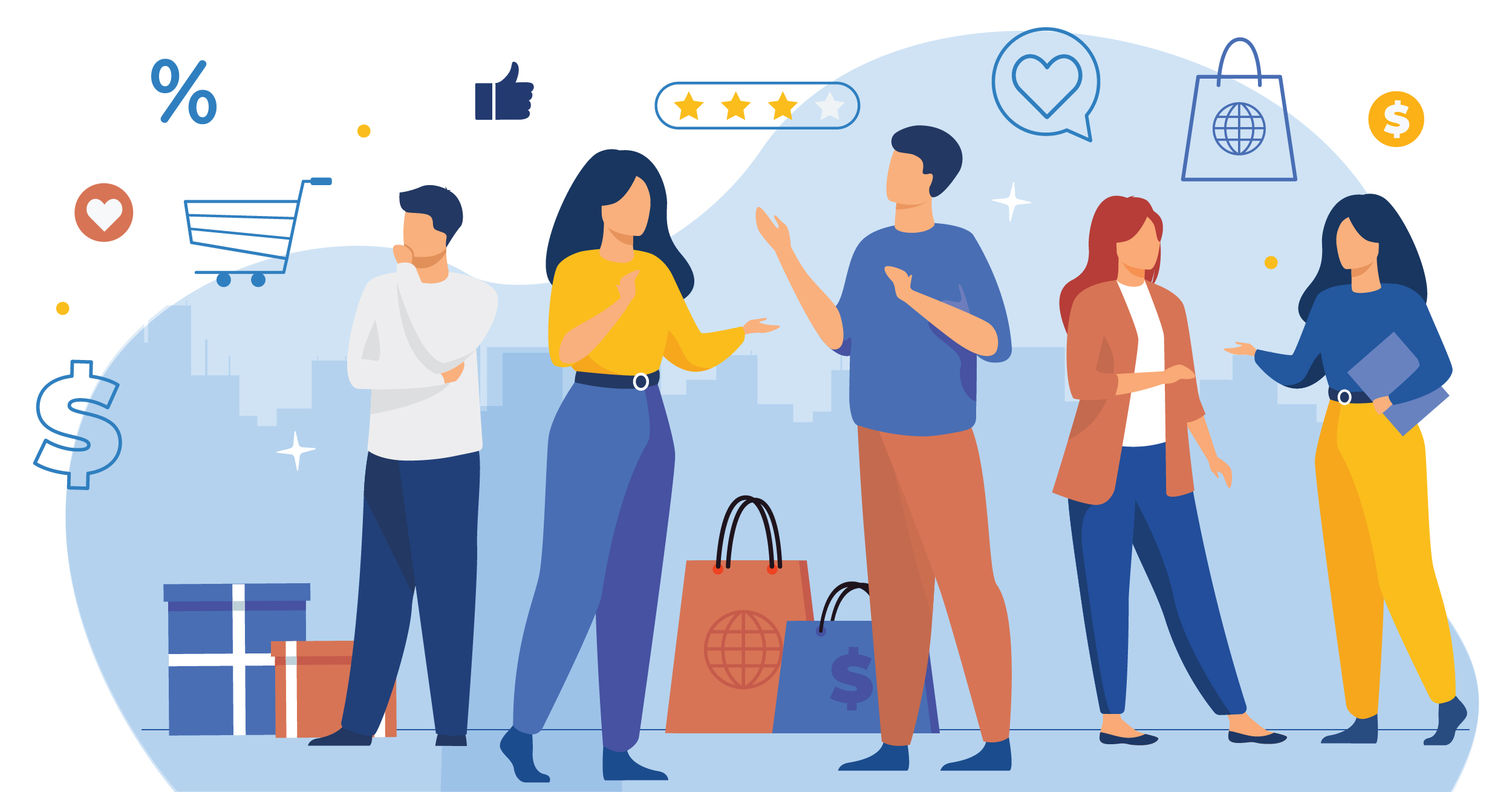 If you've ever attended an eCommerce event, you'll know how incredible and insightful they can be.
eCommerce events, conferences, and summits are bound to be overflowing with value and innovative insights. After attending an event, be it online or in-person, you'll walk away with a newfound love for your business.
Hear about the latest innovations, trends, and insights from experts in the eCommerce space, network with like-minded retailers, and learn how to grow your store to new heights.
Keep reading to discover the best eCommerce events to attend in 2023.
18 eCommerce events to attend in 2023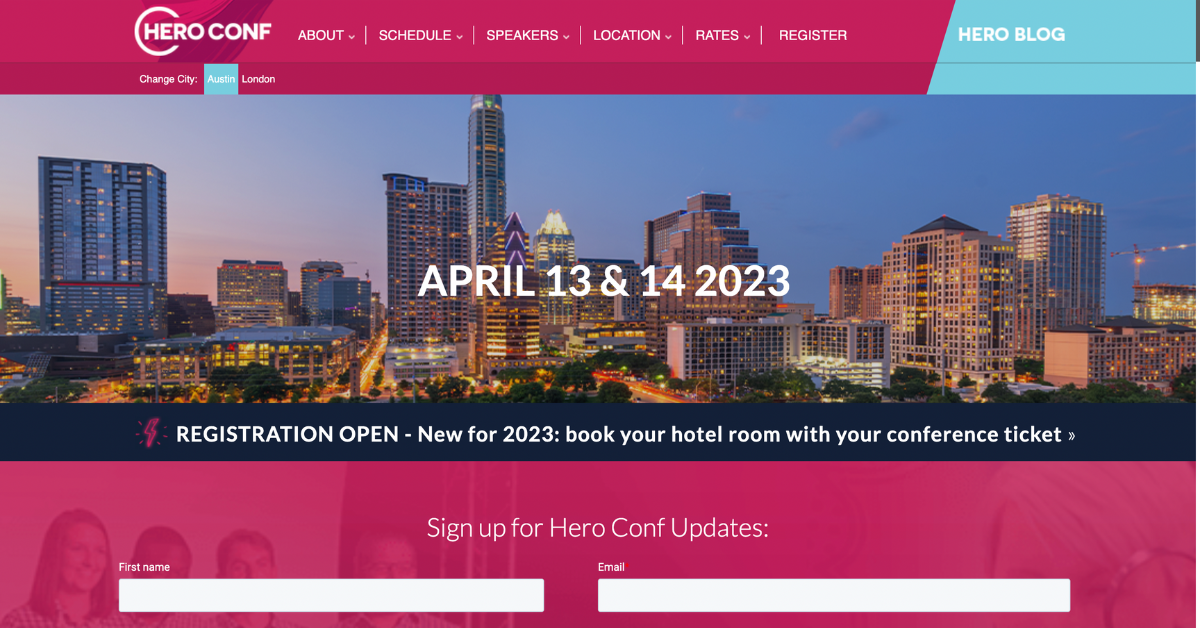 Hero Conf is an international eCommerce event that can be found in both Austin, Texas and London, UK. Leading eCommerce brands, agencies, and SaaS companies come together at Hero Conf to learn how to enhance the future of their business.
Hero Conf is predominantly aimed at digital marketers. Attendees of Hero Conf can expect to attend talks and workshops covering topics such as YouTube advertising, machine learning, multi-channel strategies, and audience research.
If you prefer to attend events for their networking potential, then Hero Conf could be a perfect choice. They recognize the value of networking. Carving out dedicated time slots for informal or organized networking events, Hero Conf will help you strengthen your little black book of eCommerce friends.
The 2022 Hero Conf saw speakers such as Frederick Valleys from Optmyzr, John Lee from Microsoft, and Stephanie Alston from Black Girl Group sharing actionable pay-per-click (PPC) insights and learnings.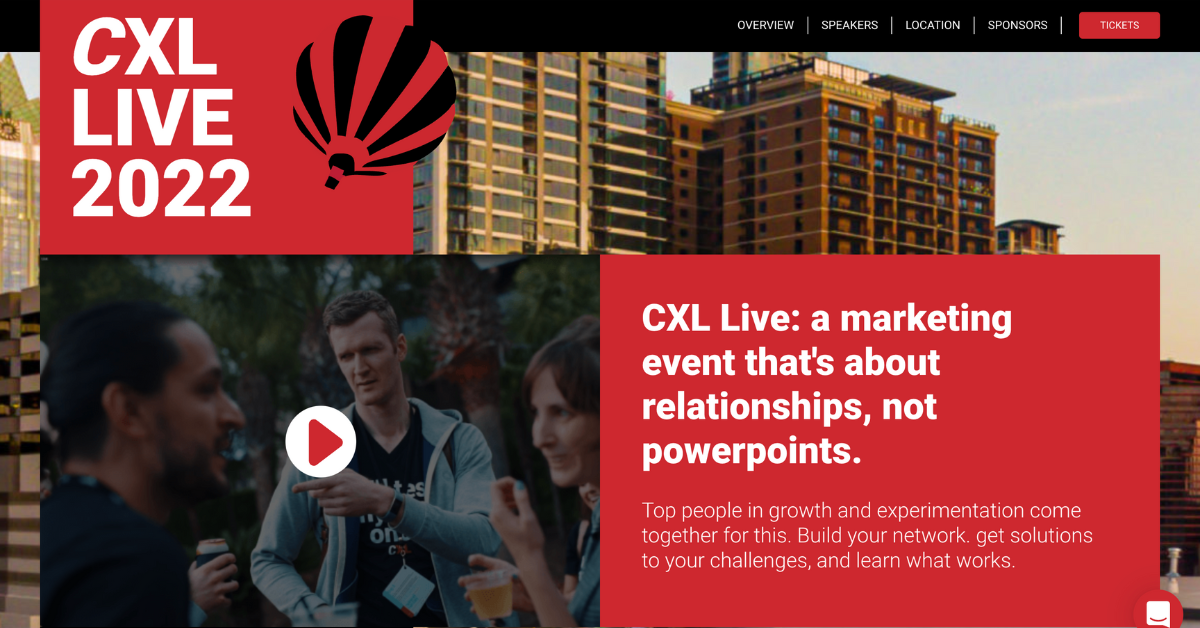 On a normal day, CXL brings people valuable in-depth marketing, analytics, and optimization content through their blogs. Once a year, however, CXL bring those insights to you in person at their CXL Live event. Held in Austin, TX, CXL Live is a B2B growth and experimentation event.
CXL Live is always buzzing with exciting conversations around experimentation, conversion optimization, demand generation, and growth marketing. Attend the CXL Live conference to learn how to futureproof your eCommerce brand with smart growth marketing strategies.
Past CXL Live speakers have included Casandra Campbell from Shopify, Chris Walker from Refine Labs, and Ben Labay from Speero. CXL Live takes networking one step further by matching you up with the exact people you need to meet. They'll match you up based on goals, organize dedicated roundtables, and put you in touch with the people who could drive your eCommerce business forward.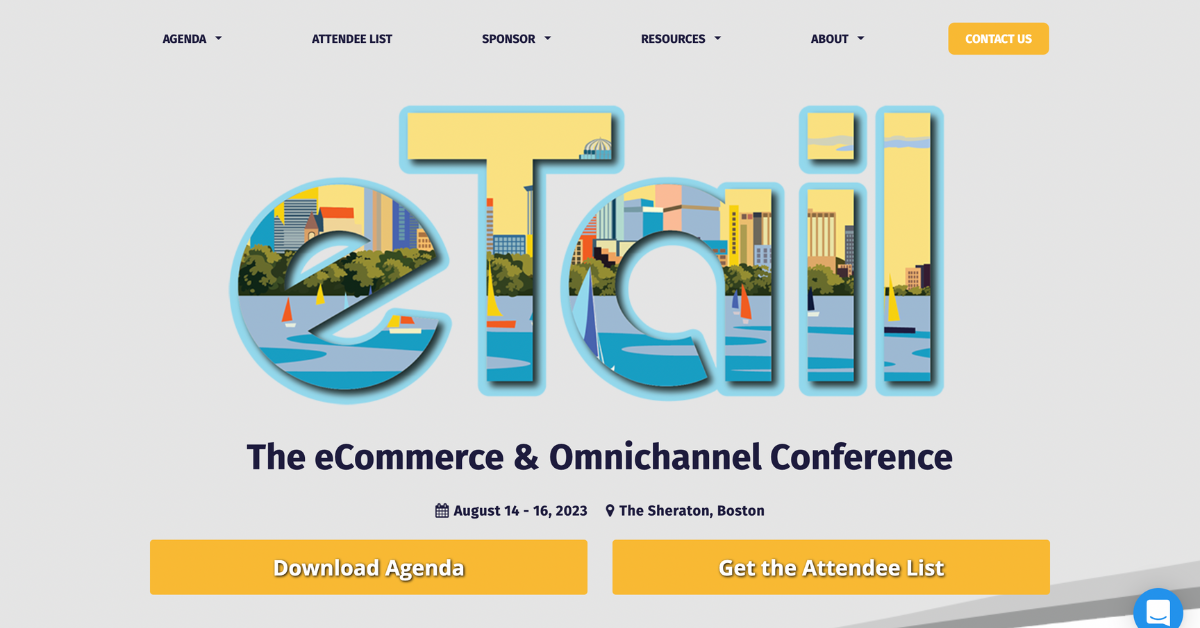 Held in Boston, eTail is a three-day-long conference that aims to help you increase your bottom line. Thousands of retailers will come together to gain hundreds of new eCommerce insights, connect with other businesses, and leave feeling revitalized.
eTail uniquely puts profits at the heart of their conference. They put together an agenda of no-nonsense, no-fluff sessions as they dive into actionable growth and transformation strategies.
Attendees of the 2022 eTail summit got to hear leading eCommerce brands Abercrombie & Fitch and Lowes as they discussed the future of retail in a keynote panel. Other sessions explored topics of diversity and inclusion initiatives, influencer marketing, and building brand communities. You'll find a range of discussions to get involved in at eTail.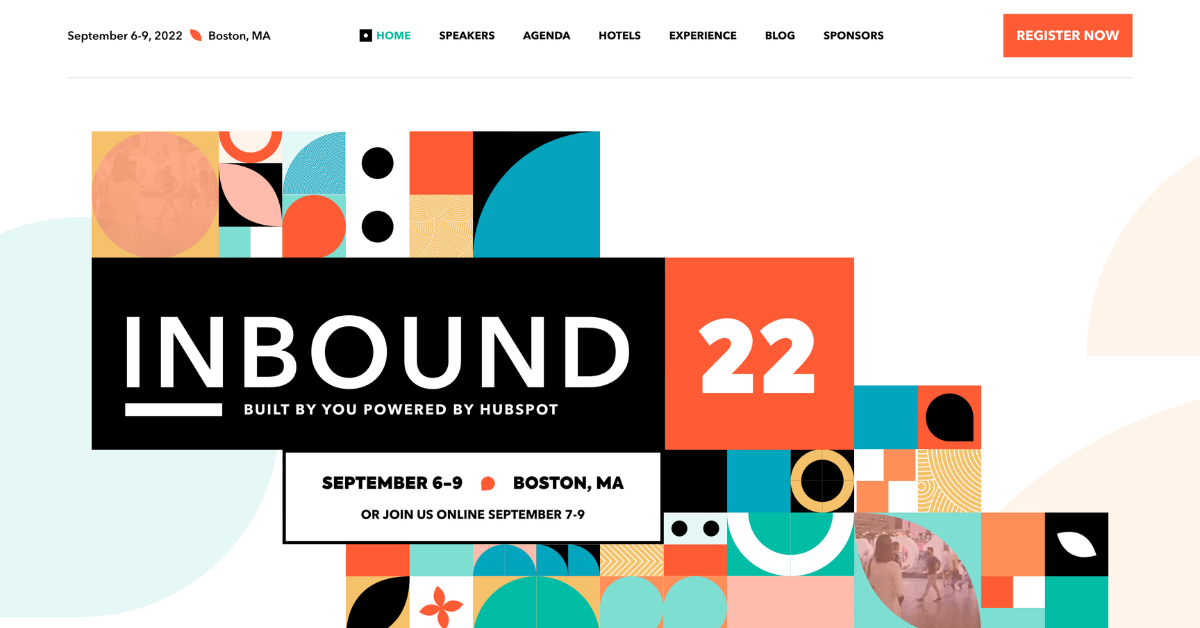 If an event is powered by HubSpot, it's set to be good. INBOUND lives up to that expectation. Hosted annually, INBOUND unites thought leaders from over 161 countries. Together, they bring you the latest marketing, sales, customer success, and revenue operations insights and innovations.
As of 2022, INBOUND is a hybrid event so you can join up without having to travel the distance. If in-person events are more your style, keep an eye out for their 2023 dates for their Boston conference.
2022 attendees were treated to inspiring and impactful sessions delivered by the likes of Barack Obama, the 44th president of the US, and Jimmy O. Yang, an actor and stand-up comedian — proving that INBOUND is an eCommerce event that isn't afraid to disrupt the norm.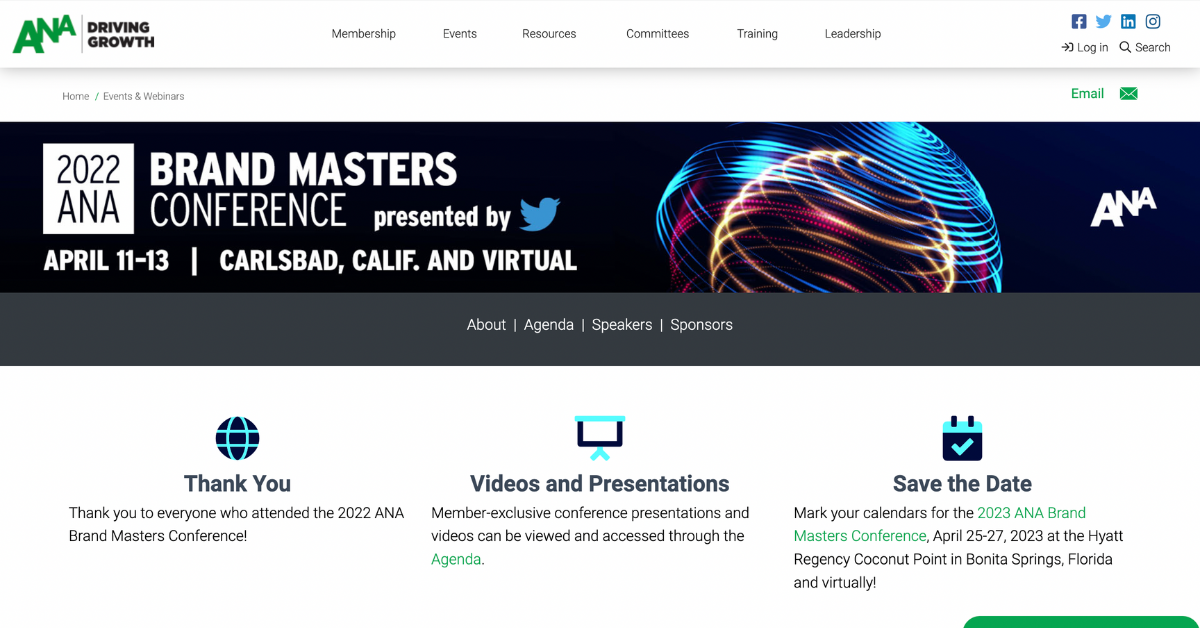 Held in Carlsbad, California and virtually, ANA Brand Masters is a hybrid conference. As its name suggests, ANA Brand Masters hones in on branding with a particular focus on brand management, purpose, activation, and experience.
ANA Brand Masters delivers a series of talks and workshops to help eCommerce businesses leverage their brand and use it as a way to drive innovative experiences for their customers.
Add this conference to your 2023 eCommerce events list if you want to dive into the power behind branding and make your brand stand out from the crowd. Past events have been graced with talks from TOMS, Mastercard, Mattel, and Twitter. You'll get to hear stories and insights from leading eCommerce brands, SaaS companies, and service providers ensuring you absorb all aspects of the eCommerce world.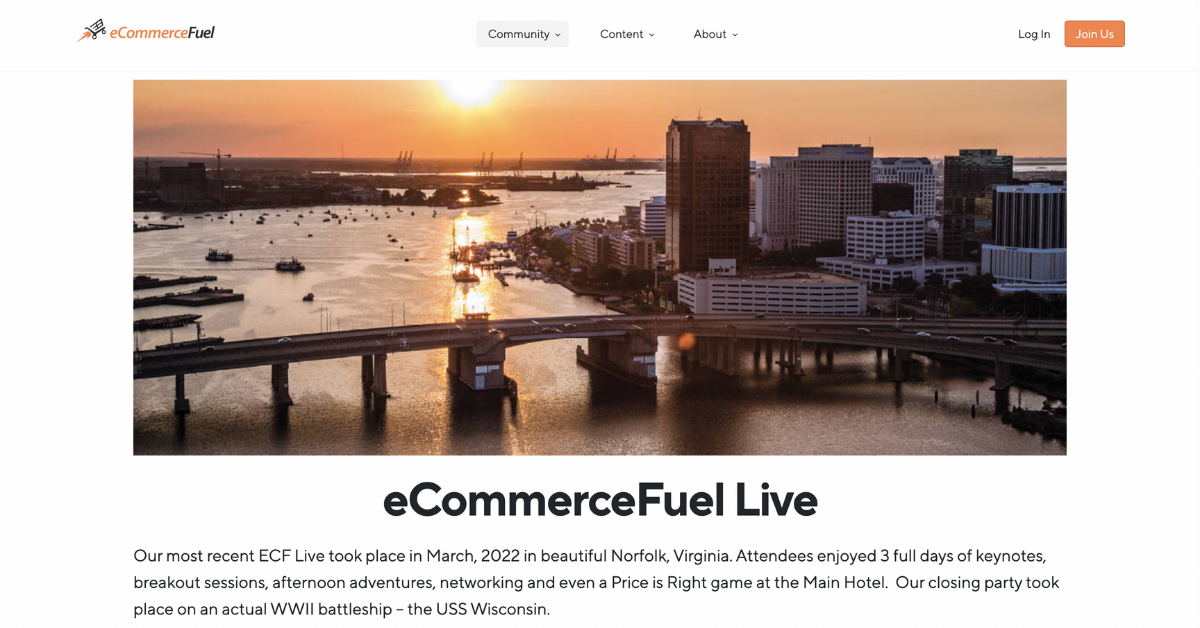 Refuel your passion for eCommerce at eCommerce Fuel Live. This 3-day conference brings together keynote sessions, breakouts, networking, games, afternoon adventures, and a closing party. When it comes to balancing invigorating sessions with revitalizing fun, eCommerceFuel Live has thought of everything.
But there's just one catch. You need to be a vetted member of eCommerce Fuel's private community if you want to attend. This community is only open to 7- and 8-figure store owners. As such, you can expect their events to be filled with innovative and experienced eCommerce entrepreneurs.
The 2022 eCommerceFuel Live took place in Norfolk, Virginia. Some eCommerce entrepreneurs you could expect to see at eCommerce Fuel events include Bill D'Alessandro, Ezra Firestone, and Miracle Wanzo.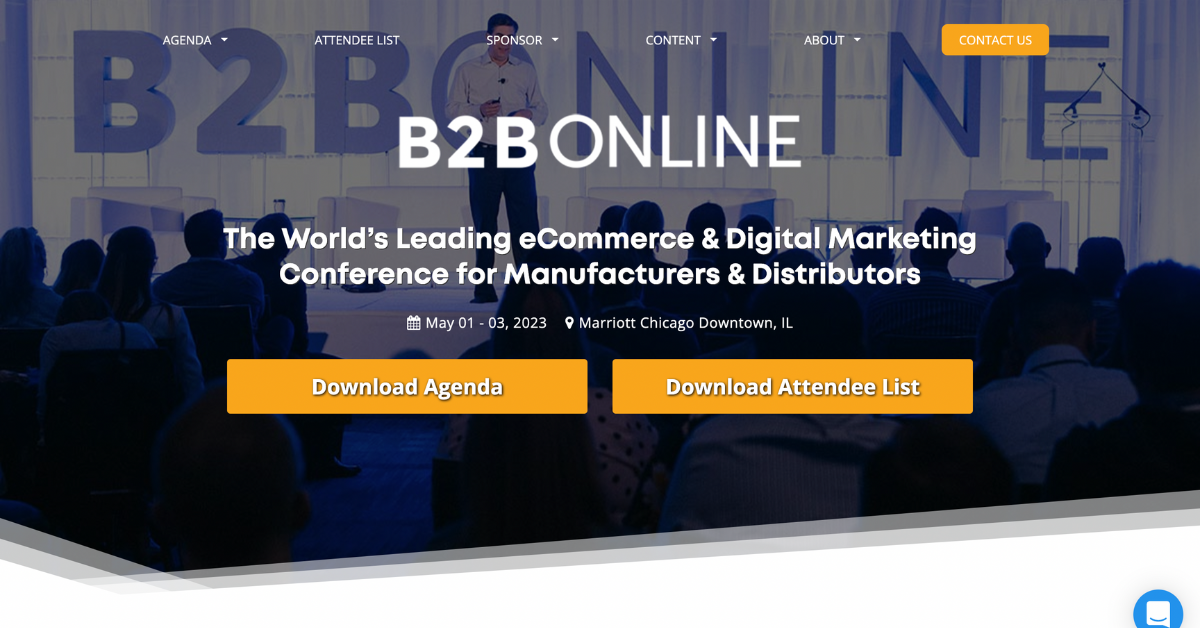 B2B Online is the leading eCommerce and digital marketing conference for manufacturers and distributors. Taking place in Chicago, B2B Online offers attendees a chance to connect with other B2B eCommerce leaders.
eCommerce manufacturers and distributors will benefit greatly from B2B Online's agenda of innovative digital, eCommerce, and omnichannel content. B2B Online is confident that anyone attending this event will walk away with laser-focused insights, a network of impactful B2B contacts, and the knowledge to build their business and profit.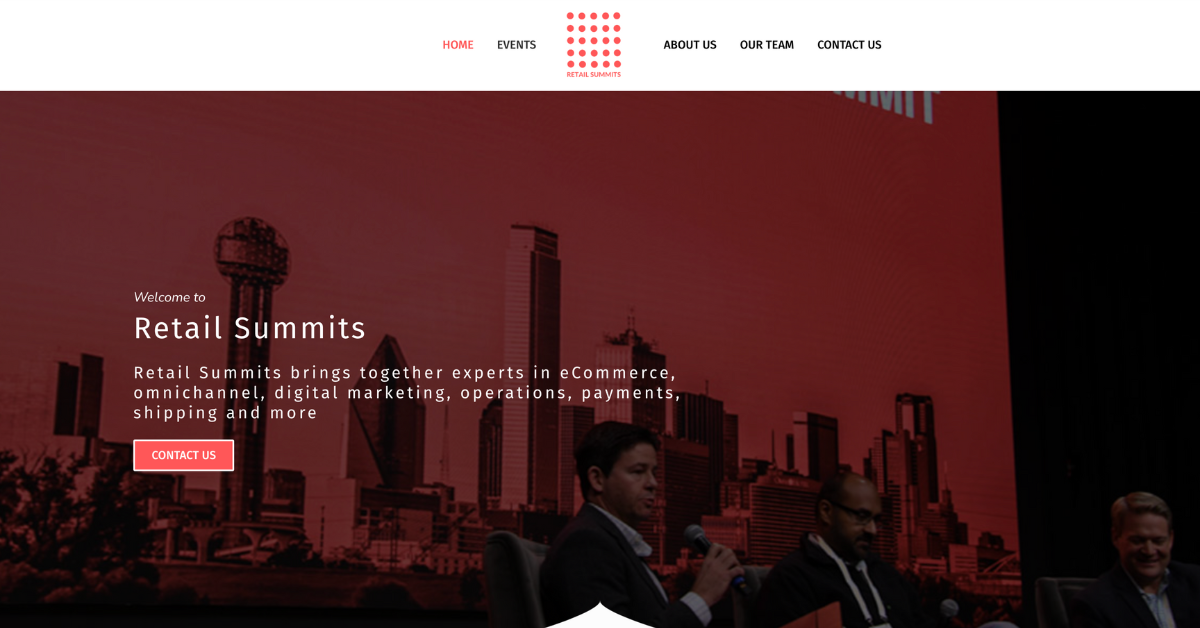 From Chicago to Dallas, Retail Summits organize eCommerce conferences throughout the US. They even have a summit in England for eCommerce brands wanting to attend events overseas.
Retail Summits collection of eCommerce conferences is aimed at retailers of all sizes —independent, SMB, and enterprise— from local markets across the US. Consultants and retail solution providers are also invited to attend as Retail Summits partners.
Retail Summits program of events covers everything from acquisition through to fulfillment, payment, shipping, and fraud. During a series of talks, panels, and sessions, attendees will uncover valuable strategies for growing their retail business.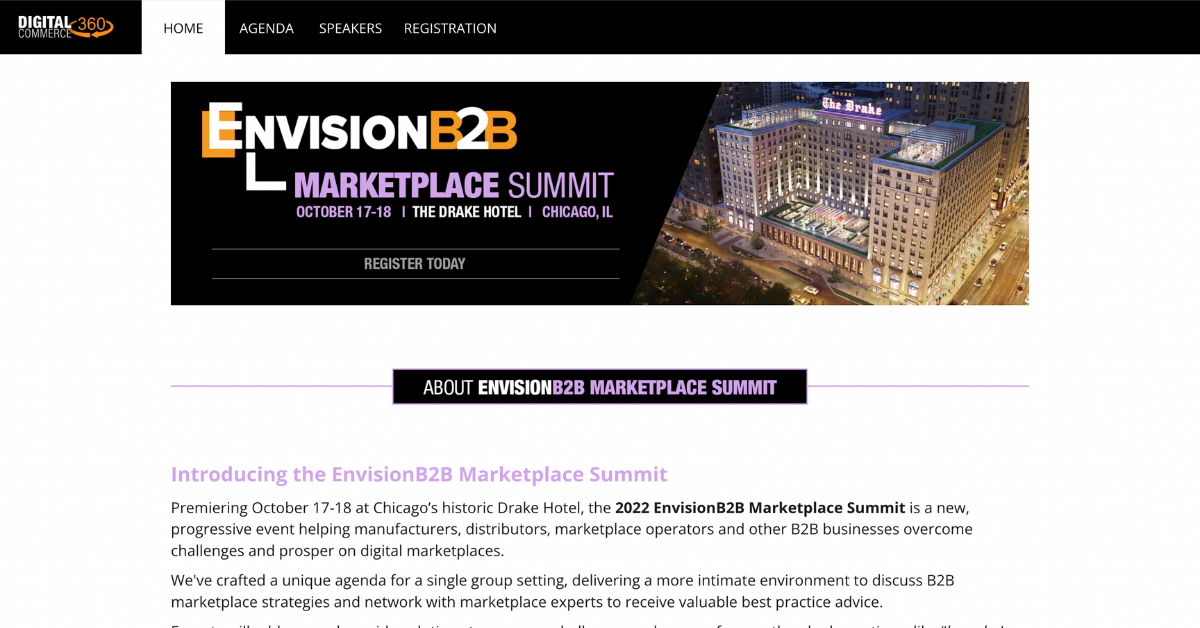 Premiering in October 2022, EnvisionB2B Marketplace Summit is the newest kid on the eCommerce event block. EnvisionB2B Marketplace Summit aims to disrupt the current eCommerce event space as a progressive event that helps manufacturers, distributors, marketplace operators, and other B2B businesses prosper on digital marketplaces.
Embracing an intimate environment, this summit dives into B2B marketplace strategies while providing networking opportunities with marketplace experts. Attendees can tap into marketplace experts to gain valuable knowledge, best practice advice, and solutions to common challenges.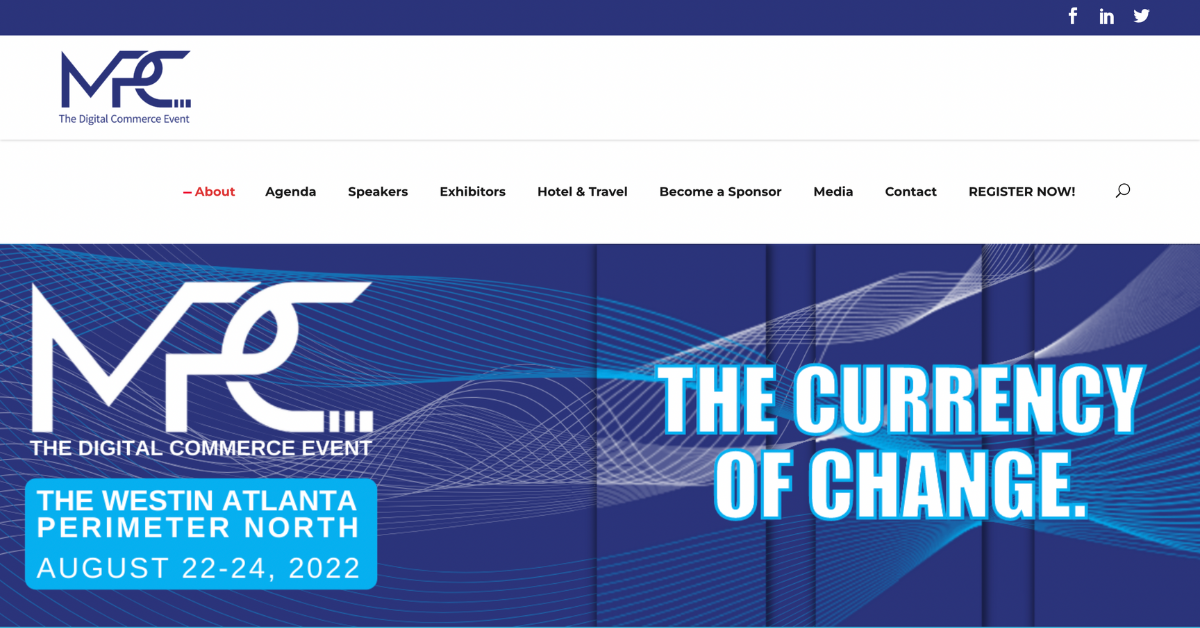 Mobile Payment Conference (MPC) is the must-attend event for all things fintech, mobile payments, and digital technology.
MPC is an opportunity for eCommerce leaders to discuss the future of commerce and financial services while hearing about emerging trends in fintech, digital technology, security, and regulatory landscapes. Networking sessions create space for deep discussions with commerce and financial experts and peers.
MPC will mostly benefit B2B commerce businesses wanting to capitalize on the benefits of mobile payments, fintech, and digital technology. Types of business executives attending span industries of banking and finance, payment technology, security, international business, marketing, and more.
Speakers come from a variety of industries—from Microsoft to GoCart—as they share the latest technology trends and insights into the future of digital commerce.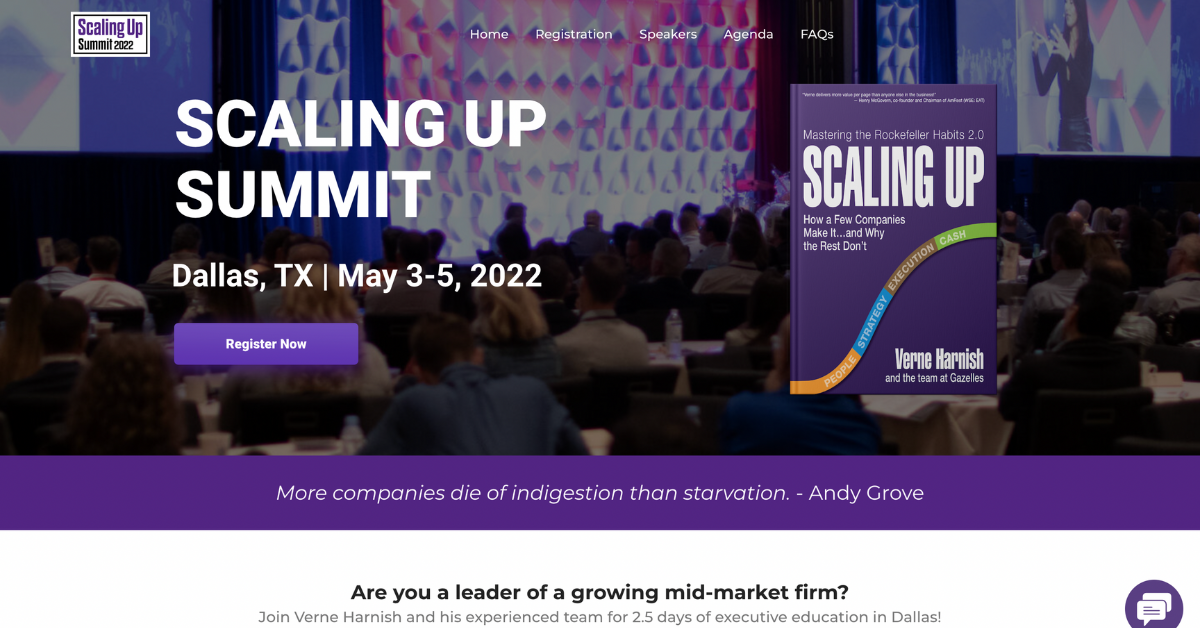 Hosted in more than 40 cities worldwide, Scaling Up Summit offers businesses an insight into Verne Harnish's Scaling Up principles.
While the Scaling Up Summit isn't reserved for eCommerce businesses, it's an event that could benefit many eCommerce and direct-to-consumer (DTC) retailers. eCommerce businesses and retailers looking to overcome stagnation and scale their future growth will find innovative frameworks at the Scaling Up Summit.
This event is presented as an interactive workshop that combines assessments with learning, software, and coaching to help business leaders learn how to effectively scale. The summit runs through a series of key principles. Attendees will learn everything from designing employee journeys to identifying their brand strategy, executing systems, and managing cash flow.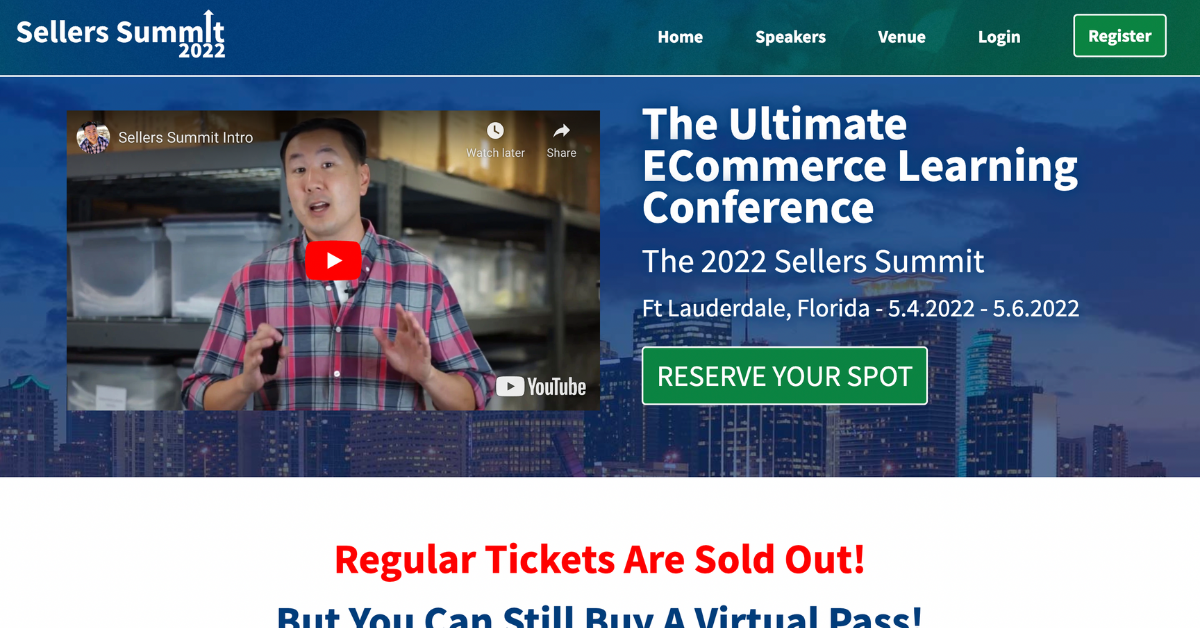 Sellers Summit takes place in Fort Lauderdale, Florida, and shares actionable strategies for selling on Amazon or through your own store.
The Sellers Summit welcomes individuals wanting to start a physical products-based eCommerce business and existing eCommerce retailers. Delivered in a workshop format, this summit walks attendees through practical and actionable eCommerce strategies for selling online. Attendees get to test the strategies and ask questions, rather than listening to talks and absorbing information.
Retailers looking to break through on Amazon will benefit from the Amazon track. Meanwhile, those wanting to develop an owned eCommerce store can learn strategies for selling beyond the marketplace.
Experienced retailers grossing at least $250,000 in revenue can attend an exclusive mastermind meeting to help them overcome limitations and keep their profits on an upward trajectory.
Attendees can hear inspiring stories and learn useful sales strategies from experienced retailers and eCommerce service providers. The 2022 Sellers Summit saw the founder of Bear Brand share his blog-to-eCommerce-business story alongside many other speakers including TikTok Consultants, 7-figure store owners, former Amazon employees, and live selling experts.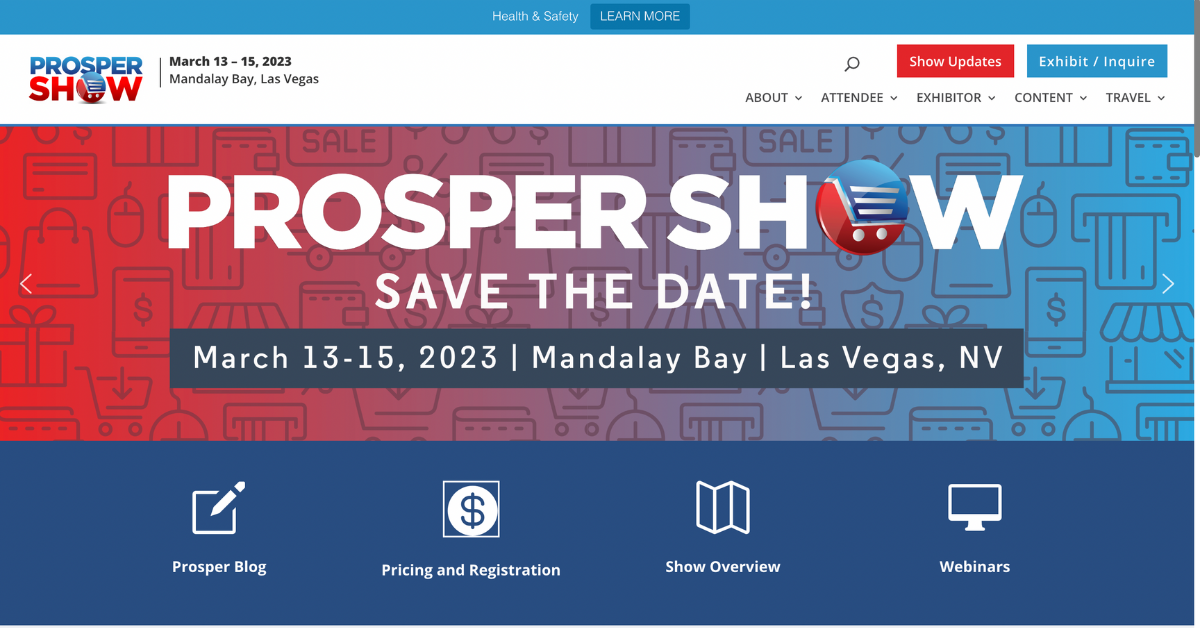 Hosted in Las Vegas, Prosper Show tailors its agenda to established Amazon sellers. Prosper Show is an exhibition-style event offering impactful keynotes and talks.
Prosper Show focuses on helping Amazon sellers scale their businesses more efficiently. This eCommerce event aims to be education-led by giving attendees access to over 100 leading solution and service providers in Amazon's ecosystem in the exhibition center.
On the conference side of Prosper Show, keynotes and talks will feature reliable best practices, actionable strategies, and up-to-date insights into selling on Amazon.
Structured and informal networking opportunities also offer attendees a chance to speak with like-minded Amazon sellers, meet leading Amazon marketplace solution providers, and chat with former Amazon insiders.
If you want to learn how to increase profits for your Amazon store, this event is sure to provide plenty of effective strategies and insights.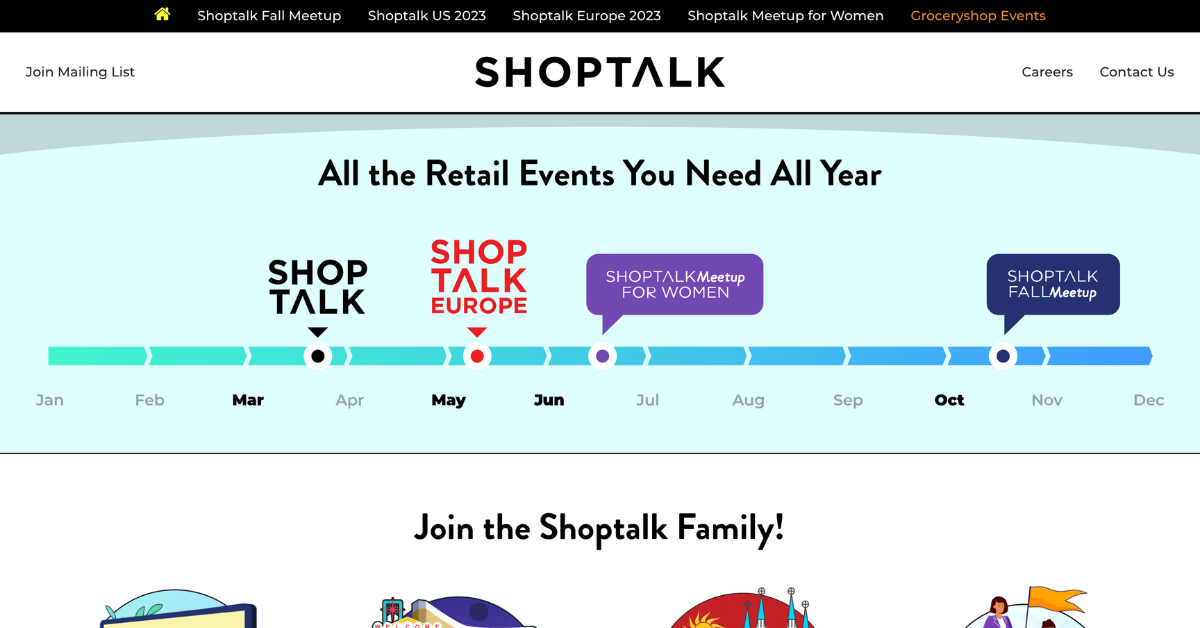 ShopTalk hosts a series of retail events throughout the year. Their main event, ShopTalk, happens in Spring and is followed by a European event, a meetup for women, and a fall meetup.
In 2023, the main ShopTalk event is held in Las Vegas on 26 – 29 March. This event allows retailers and retail service providers to come together and explore the future of retail. ShopTalk aims to deliver perspectives that won't be heard at any other retail event.
Combining a conference with an exhibition, ShopTalk brings together thousands of attendees and hundreds of retail exhibitors to connect over the retail ecosystem. Past event speakers include the likes of Uber, 7-Eleven, Alibaba, and McKinsey & Company. You'll be surrounded by many retail giants and solutions providers at ShopTalk.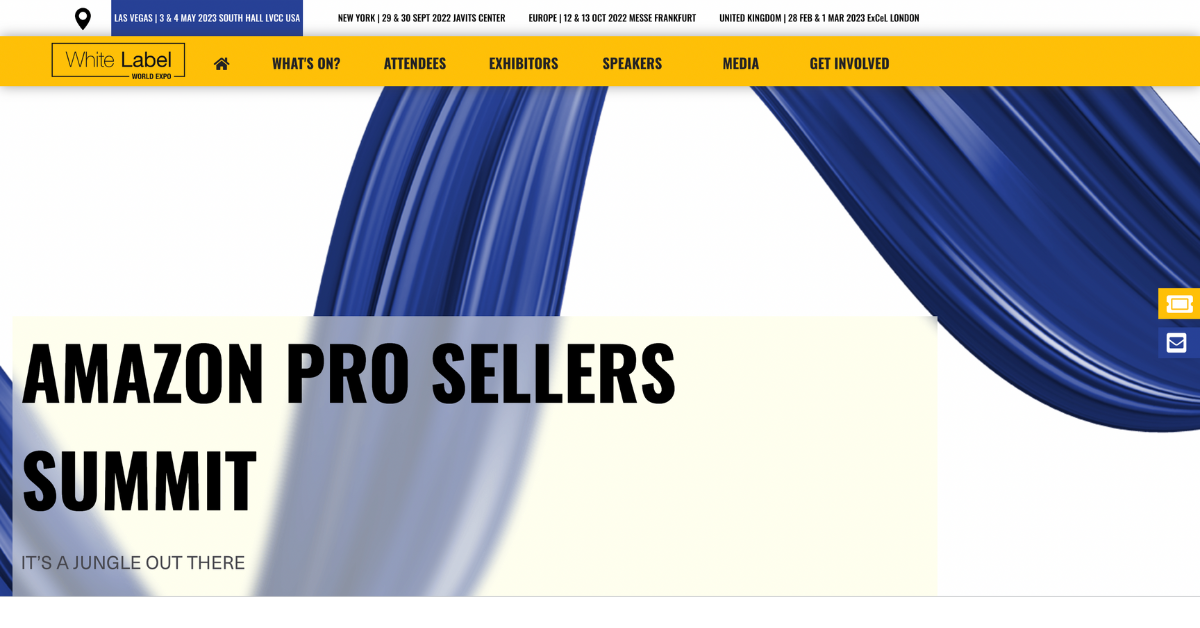 White Label World Expo takes place on 3-4 May 2023 in Las Vegas. This two-day exhibition offers retailers a chance to discover new product lines while allowing manufacturers and suppliers to showcase their products to industry-leading retailers.
eCommerce retailers, suppliers, and buyers will all benefit from attending White Label World Expo. At this event, you'll gain access to leading suppliers as you get to discover the latest product lines and find innovative additions to your inventory.
Seminars, panels, and keynote sessions will offer inspiring insights, trends, and tips that you can feed into your business. Whether you're a start-up looking for advice on getting started or you're an established retailer wanting to level up, you'll gain thought-provoking insights at White Label World Expo.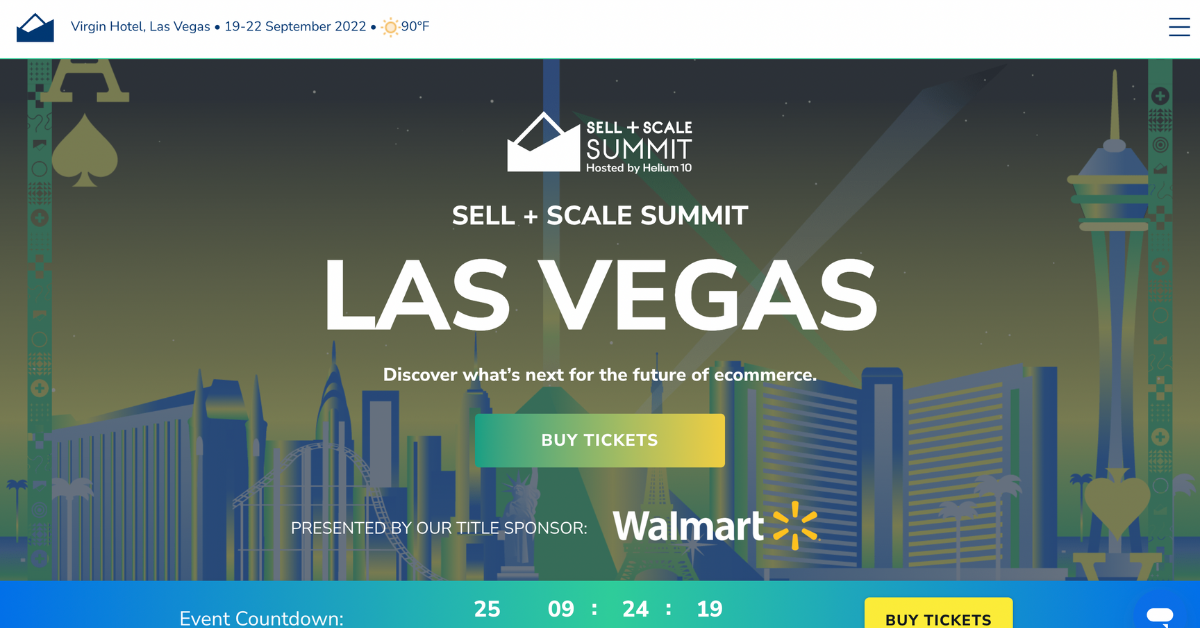 Uncover future eCommerce trends at Sell and Scale Summit in Las Vegas.
Sell and Scale gives private-label sellers and brand builders a chance to break through barriers as they learn skills and strategies for building a successful eCommerce business. At Sell and Scale Summit you'll be able to embark on educational tracks to improving eCommerce foundations, scaling your business, and achieving market domination. By the end of the three-day summit, you'll leave with newfound ideas, inspiration, and connections.
Alongside an exhibition, keynote talks, and educational tracks, Sell and Scale Summit also offers a teaching lounge and breakout sessions. The teaching lounge presents 10-minute long Ask Me Anything-style sessions with retail experts while the breakout sessions provide in-depth coverage on targeted retail topics.
If that's not enough, they even have Zumba, yoga, and a pancake party. Variety is the spice of life at Sell and Scale Summit.
Speakers at Sell and Scale Summit cover cutting-edge topics into the latest retail growth hacks, trends, and technologies. Past event attendees have heard from Gary Vaynerchuk of Vayner Media and Steve Chou from My Wife Quit Her Job.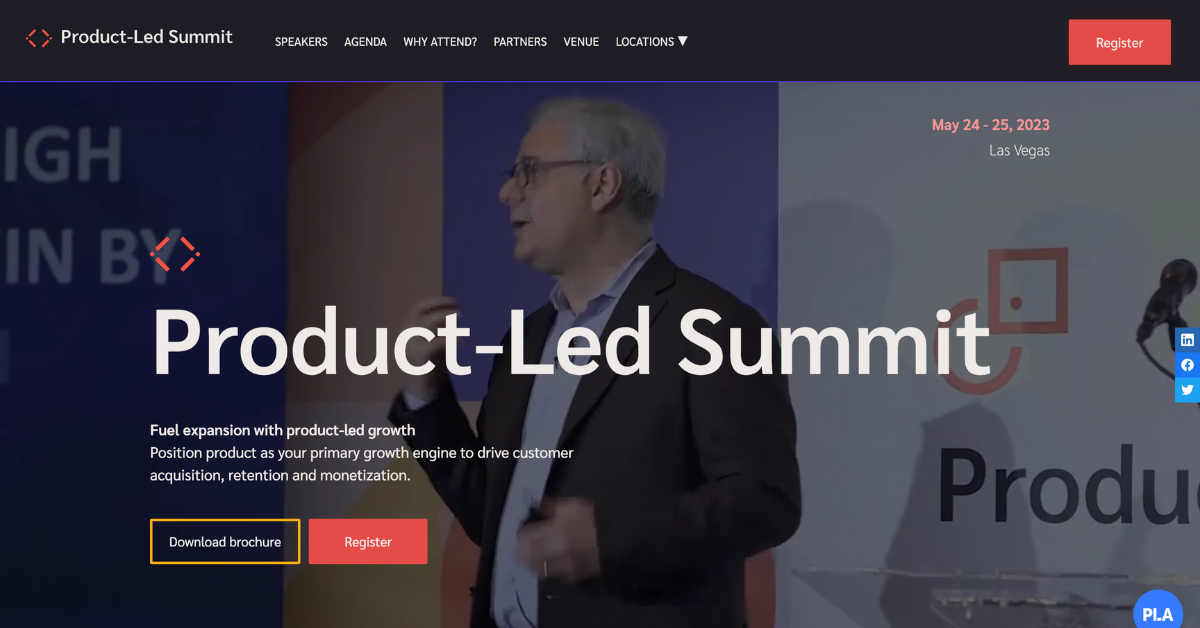 The Product-Led Summit is held at numerous locations worldwide. Product-Led Summit travels the globe sharing insights into positioning your product as your primary growth engine.
This summit brings you the fastest-growing community of experienced product-led sellers, growth experts, industry founders, and thought leaders. If you want to learn how to put your product at the center of your eCommerce growth, this is an unmissable event.
Product-Led Summit appeals to both new eCommerce retailers and established product-led growth experts. At this summit, you'll hear insights from pioneering product-led leaders through interactive sessions, keynotes, and discussions. Every aspect of the Product-Led Summit is geared toward providing retailers with the solutions to facilitate high-level growth in fast-moving markets.
Retail solutions providers that can be found at the Product-Led Summit include Amazon, Meta, Slack, Shopify, and WeWork. Speakers at past events include the Senior Product Manager from Klaviyo, The Senior Manager of Indeed, and the VP of Marketing at Reprise.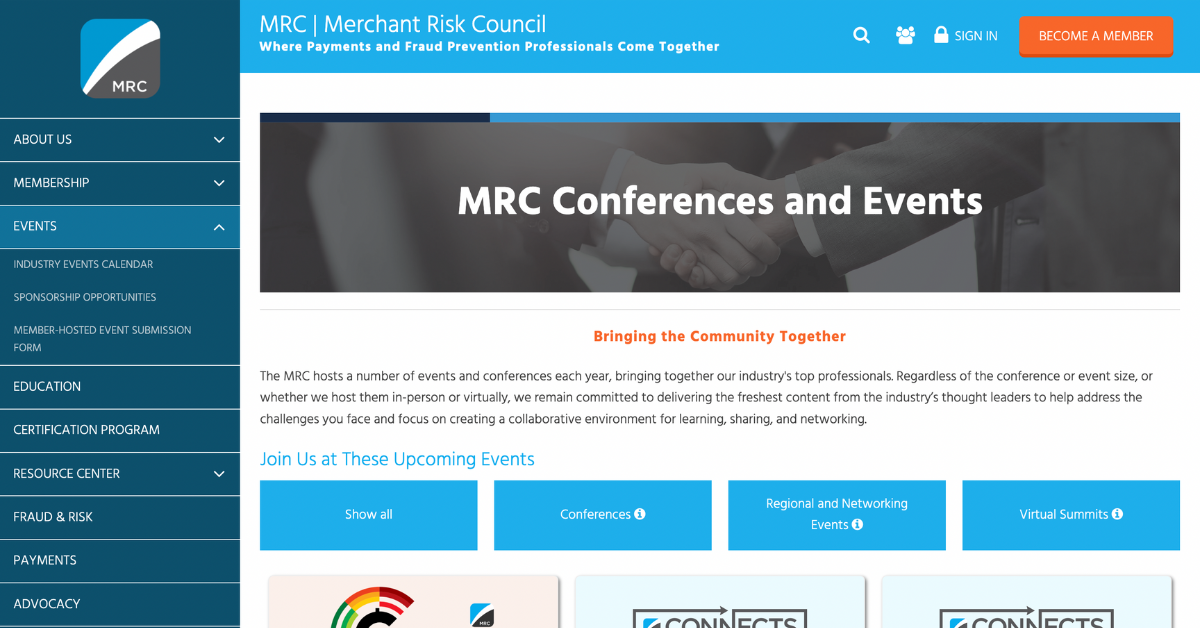 The Merchant Risk Council (MRC) hosts numerous events and conferences every year. At these events, MRC aims to bring together industry-leading professionals across the digital space.
MRC is committed to helping people online make the most of payment solutions while minimizing the risks of fraudulent activity. At the MRC conferences, expect to see fresh content and ideas from industry thought leaders. Topics could cover anything from fraud case studies to 3D Secure insights, machine learning solutions, payment innovations, and more.
In 2023, MRC will be heading to Las Vegas for their MRC Vegas Conference between 8-9 March. Throughout 2023, they will also be hosting smaller MRC Connects events and virtual summits and events.
SEKO Logistics Taps MyFBAPrep to be Preferred Amazon FBA Partner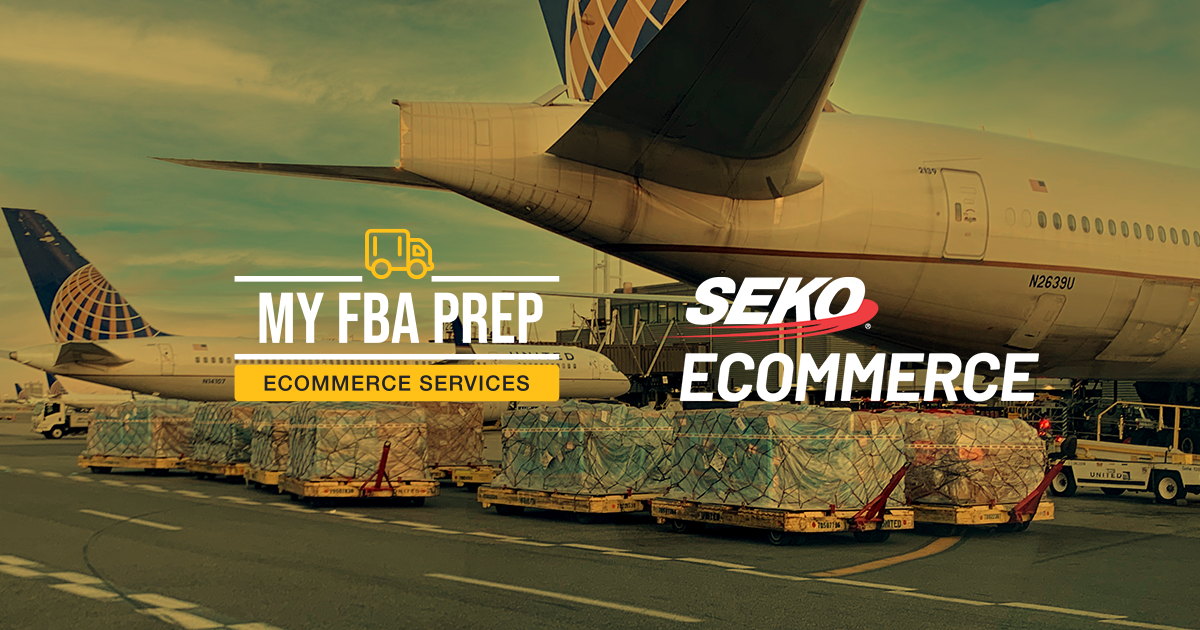 New Deal Gives Amazon Aggregators Access to New Warehouses &
4 Million Additional Square Feet of Warehouse Space
Chicago, IL (June 7, 2022) – SEKO Logistics announced a partnership today with ecommerce logistics company MyFBAPrep as their preferred Amazon FBA partner. The new deal will include co-branded products and expands SEKO's offering to include Amazon FBA fulfillment services. The partnership gives MyFBAPrep's client roster of Amazon Aggregators access to SEKO`s global fulfillment warehouses and an additional four million square feet of new warehouse space globally.
In addition to adding to their US footprint, SEKO brings a network that reaches into Europe, Canada and the Asia Pacific regions. SEKO will help support MyFBAPrep's cross-border ecommerce expansion into additional markets including Australia, Japan and China. Each SEKO warehouse is strategically placed in close proximity to major ports and airports – allowing for a maximum of 24-72 hour delivery windows facilitated via modern facilities run by top talent with expertise in Amazon prep, ecommerce fulfillment and logistics solutions.
"We are excited to partner with MyFBAPrep as they are a great fit with our overall ecommerce strategy and further our mission of being small enough to care and big enough to scale globally. Through this strategic partnership, we'll be able to combine our extensive industry insights while leveraging MyFBAPrep's technology-enabled platform to seamlessly service a new cohort of the largest Amazon aggregators and Amazon sellers that are driving the ecommerce market to record highs. We look forward to expanding our Amazon capabilities with MyFBAPrep," said David Emerson, SVP Ecommerce at SEKO Logistics.
"Amazon private label aggregators have raised over $12 billion in institutional funding and acquired hundreds of Amazon brands in the last year. This partnership with SEKO creates a truly global solution that allows these aggregators to quickly add top-performing warehouse nodes, consolidate their footprint and scale their brands, while reducing supply chain complexity," said Tom Wicky, Co-Founder and CEO of MyFBAPrep. "With this new partnership, we're doubling our global footprint, while still being able to offer our customers the same level of five-star, white-glove service that we're known for. No one else is doing what we're doing in the Amazon FBA space and we're excited to take our business to the next level with SEKO."
About SEKO Logistics
We provide a suite of logistics services which enable you to use your supply chain as a competitive differentiator. As a customer centric organization, we are powered by the expertise of our people and our in-house-developed, best in class, configurable technology. It is this combination which gives SEKO its strength. With over 120 offices in 40 countries worldwide, SEKO's unique shareholder management model enables you to benefit from our specific industry sector expertise, coupled with vital in-country knowledge and unparalleled service at the local level.
About MyFBAPrep
MyFBAPrep is the leading eCommerce warehouse network for Amazon aggregators, enterprise-level brands and top Amazon sellers. Operating a global network of more than 50 warehouses and seven-million-square-feet of operating warehouse space, MyFBAPrep offers a full suite of ecommerce 3PL services including Amazon wholesale and private label, direct-to-consumer (DTC) fulfillment, and B2B retail. Powered by its SaaS technology platform Preptopia™, sellers get access to unified billing, analytics, business intelligence reporting tools and real-time inventory views across multiple warehouses in the network. The company provides FBA Prep automation, modern robotics item picking, and a dedicated account management team. Based in Coral Springs, Florida, MyFBAPrep moves over $1 billion in Gross Merchandise Value (GMV) and processes over 10-million units annually.