Month:
May 2021
6 Key Factors to Consider When Choosing a 3PL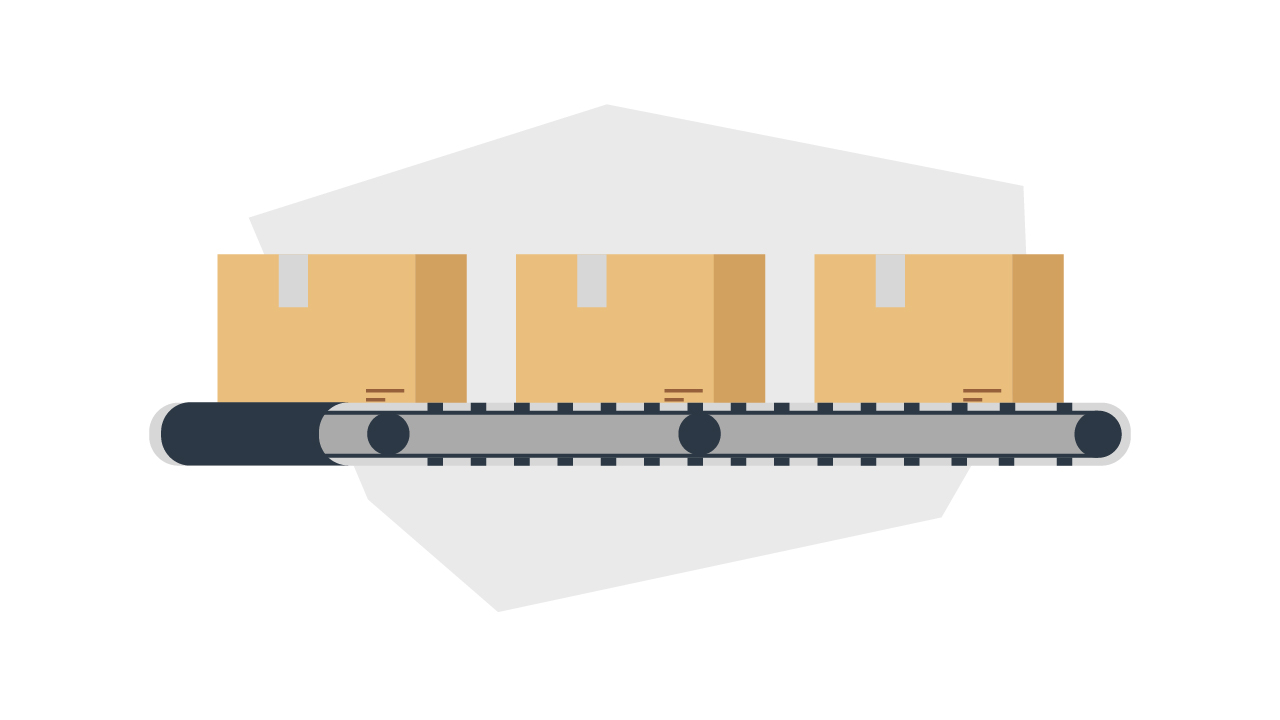 Order fulfillment is an integral part of every eCommerce business. Even if you nail buyer acquisition and have an A+ marketing system in place, you won't retain customers with late deliveries or damaged goods.
Fulfillment has many moving parts, including receiving, processing, delivering, and more, all within a strict time frame — because a "five to seven business days" delivery won't cut it anymore.
But not everyone has the time to pick, pack, and ship out orders themselves, especially in a growing business. Likewise, not everyone can afford to buy a warehouse, hire and train a fulfillment team, and get trucks on the road.
In this article, we'll take a look at how outsourcing fulfillment to a third-party logistics provider (3PL) can help keep your business running smoothly, all while saving you time, money, and customers.
What happens when you have bad fulfillment processes?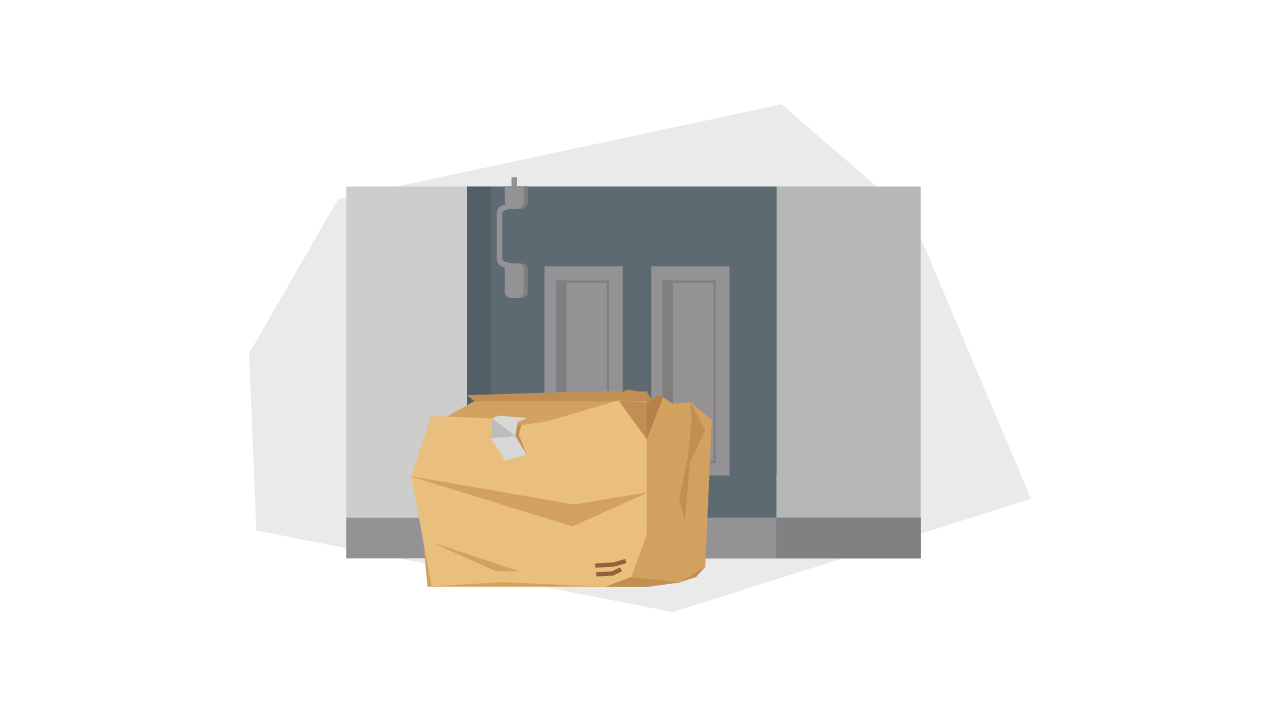 1) You lose customers
When you can't deliver items on time, or in good condition, you lose out on repeat customers. 84% of consumers won't shop with a brand again following a poor delivery experience. This affects your revenue, because retaining a customer is five times cheaper than acquiring a new one.
2) You lose money
A great buyer experience from discovery to delivery is better for your bottom line. Not only will you see higher retention and more referrals from happy customers, but you'll also save money on all the returns, complaints, and penalties that come from poor fulfillment.
3) You lose time
If you deliver the wrong item, a damaged item, or a late item, consequences inevitably follow, specifically:
Your customer support team has to dedicate their time and resources to handle the blowback.
You need to spend time figuring out what went wrong and how to placate your customer.
You have to spend time fixing the mistake, including back-and-forth emails and finding and shipping a replacement.
All that time doing damage control can be saved by avoiding fulfillment issues from the start.
4) You lose sales channels
Marketplaces can suspend sellers for being late too frequently — that's how big an impact delivery has on the customer experience. Marketplaces like Amazon, Walmart.com, Wish and eBay all have delivery service-level agreements (SLAs) that state merchants must have items shipped and sent within a certain amount of time from when an order is placed.
If you don't act quickly and set up an efficient fulfillment process, you risk losing out on multiple sales channels.
5) You lose your reputation
Did you know that a negative review can deter 86% of potential customers? A single negative review can drive away 22% of shoppers, and three deter more than half of would-be buyers.
If you miss your delivery date, send the wrong item, or deliver a damaged or improperly packed item, your reputation could suffer — and your bottom line.
How to ensure on-time delivery and proper item prep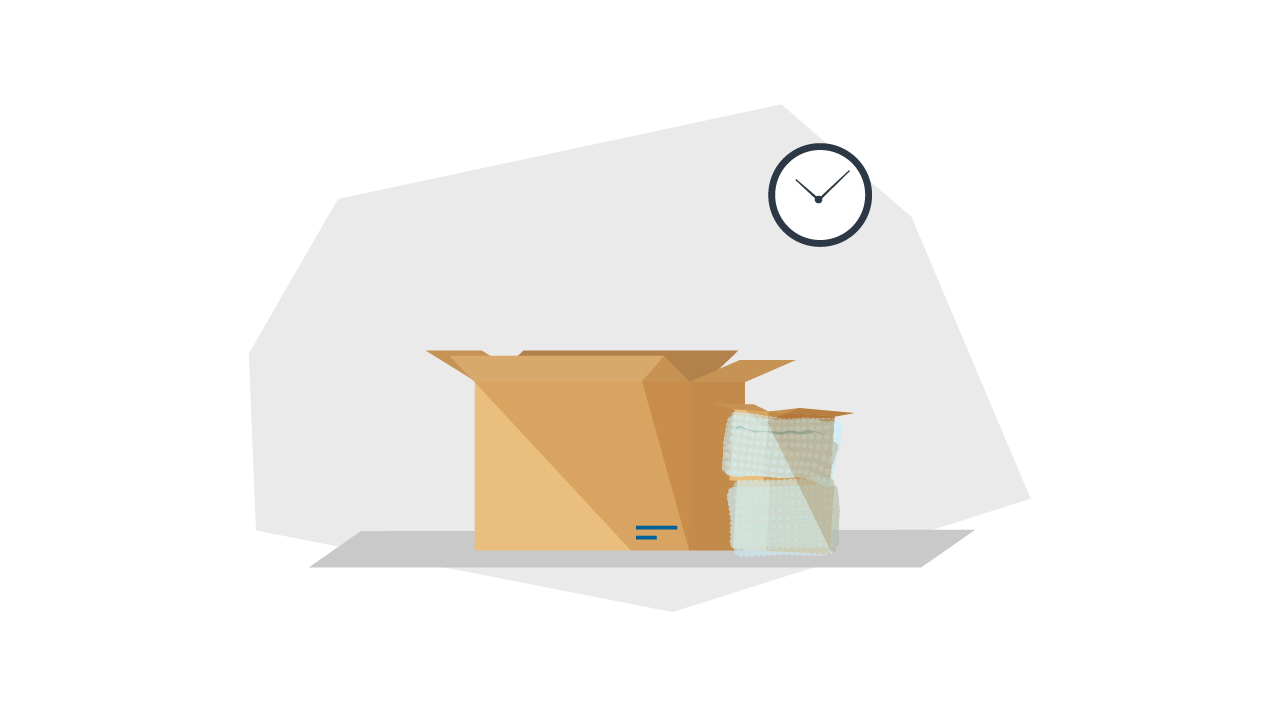 You can avoid negative reviews, a seller suspension, and losing out on money and customers by mastering your fulfillment process. This should include:
Proper packaging so your items don't get damaged.
Correct prep work so channels like FBA accept items into their networks.
Accurate labeling so items don't get mixed up or confused.
An efficient handling process so you hit marketplace on-time shipping SLAs and get items out the door as quickly as possible.
Reliable on-time delivery to delight your customers.
If this sounds overwhelming, you can seek outside help. Let's talk about how to outsource your entire fulfillment process to a third-party fulfillment provider.
What is third-party fulfillment?
Third-party fulfillment is when part or all of a business' fulfillment processes are outsourced to a specialized fulfillment company. These processes include warehousing, inventory management, picking and packing orders, shipping orders, and managing returns.
Outsourcing these fulfillment processes allows merchants to focus on high-level tasks and leaves the experts to handle the logistics.
4 Benefits of using a third-party fulfillment service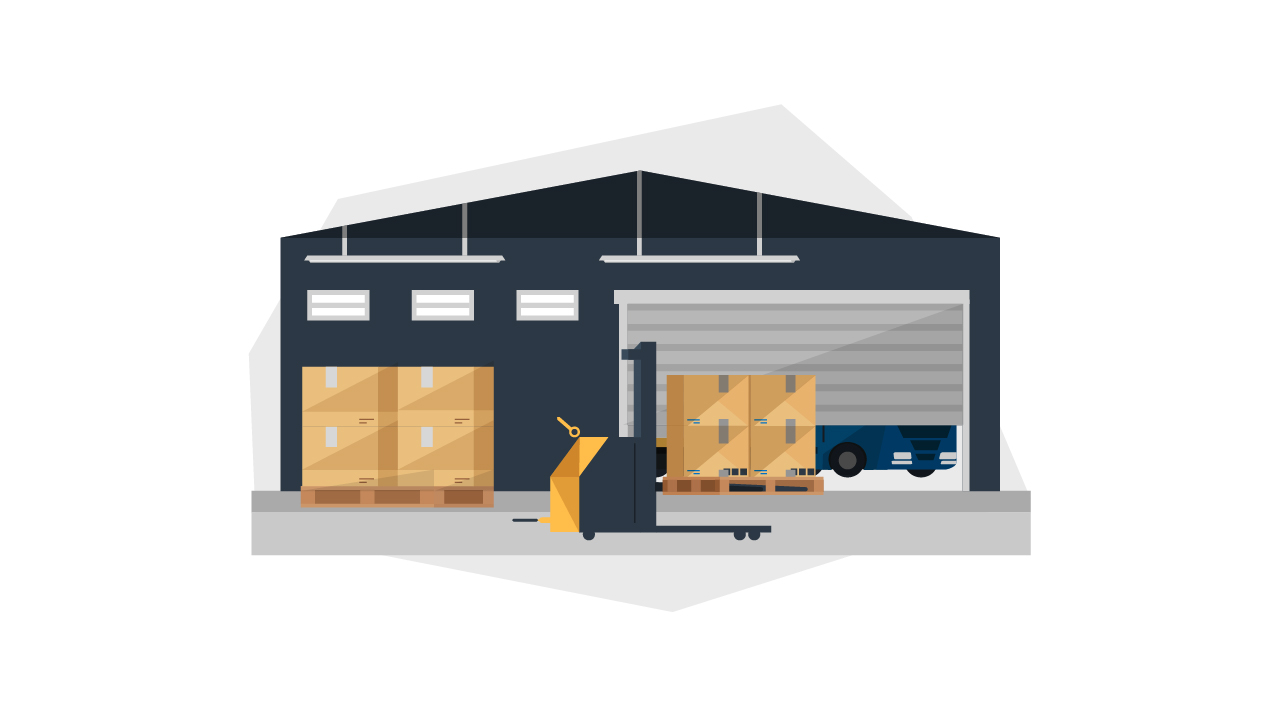 A third-party fulfillment service can stock products in a warehouse, pick and pack orders, and ship items right to your customer's doorstep. They have their systems down, and can help you avoid human error and late deliveries.
Below are some key benefits of outsourcing to a third-party logistics provider.
1) Distributed warehouses and item locations
It's important to have access to multiple warehouses and shipping locations across your market. This way, you can disperse your inventory to ensure items are close to your buyers, wherever they live. There are two key benefits from this:
Items closer to buyers means less travel time, which translates to faster fulfillment, and thus happier customers.
Items closer to their destination results in cheaper shipping costs, which earns more revenue for your business.
It's not practical for a single merchant to buy warehouses across the US. When you work with a third-party fulfillment service, you can tap into their warehouse network and only pay for the storage space you need, at the locations you want.
2) Stay lean and save on logistics operating expenses
Having your own warehouses and fulfillment process is costly. You have to pay rent or buy property, hire entire teams to oversee and do the prep and shipping work, buy trucks to get items out, and purchase equipment to make sure it all runs quickly and efficiently.
You don't need to take on those huge expenses. Here are a few ways you can save on operating expenses with a 3PL:
Eliminate or reduce the cost of leasing a warehouse or storage unit.
Reduce labor costs and taxes associated with order fulfillment.
Lower packing material costs, since a fulfillment service may have a better price.
Pack and ship quickly, allowing for more economical shipping services.
Cut shipping costs because of volume and warehouse location.
3) Focus on growth, not boxes
Employing a third-party fulfillment service may also let you focus on other areas of your business. A third-party fulfillment provider saves you time, money, and energy, which you can instead devote to expanding your product line, growing sales, and lowering customer acquisition costs.
4) Utilize their strategic partnerships
Many 3PLs have existing partnerships with carriers, suppliers, manufacturers, and other key players in fulfillment. They enjoy perks like bulk discounts on boxes and special carrier rates, which they can pass down to you.
6 Key factors to look for in a third-party logistics provider
If you're ready to take on a third-party logistics provider, here are some things to consider before making your decision.
1. Do they have the capacity you need?
Look at where your business is, where you want it to be, and how quickly you're growing. You need a fulfillment partner who can handle your current and future capacity, with the ability to support your growth as you scale.
Are you adding new SKUs, expanding to new categories, and exploring new sales channels? Or do you plan to stay lean and operate your business at more or less the same capacity as it is now? Knowing your business direction can help you choose a 3PL that's the right size for you.
2. Can they meet your shipping requirements?
Today's most successful eCommerce companies aim to offer products that are "direct to everywhere." That means selling everywhere your customers shop, meeting the shipping requirements of multiple sales channels, and being able to deliver nationwide.
Can a 3PL meet the delivery speeds your customers want? Do they deliver nationwide? Can they bundle your items when you have a special sale, or label items according to marketplace standards? Look at what you need in terms of shipping speed and locations, and select a 3PL partner that does it all.
3. What is their pricing structure?
There are many 3PLs that have complex pricing models and hidden fees, so you risk not knowing how much fulfillment actually costs until you get the final bill. This is risky and doesn't allow you to predict revenue and budget appropriately.
To combat this, look for a 3PL with clear and transparent pricing, and ask about additional charges for things like work orders, inspection, receiving, and other commonly overlooked fees.
4. Where are their warehouses?
Having a distributed warehouse network helps you fulfill quickly, affordably, and on time. Ask where their warehouse locations are so you can gauge how well a 3PL can serve your customer base.
Identify the cities and states where the majority of your orders originate. Look for a partner who has locations in these areas, with additional locations to ensure nationwide coverage.
5. Do they have the expertise you need?
Each business, product, and SKU has different needs. Before working with a 3PL, you need to understand whether their expertise can accommodate your unique products.
For example, when we work with clients for carton forwarding, we match them with our largest warehouses, because they need space and storage.
However, when we work with enterprise brands for item-level FBA prep, we ensure that their warehouses understand exactly how to prep their catalog for FBA so that it's conditioned correctly, everything is in place, and goes into FBA without a hitch.
6. How do they manage your data and information?
Data management is crucial because you need real-time insight into your inventory and fulfillment. Your fulfillment partner should provide a dashboard of reports you can monitor. Ideally, they'll also have a dedicated system that combines data from your 3PL with your sales channels, manufacturers, and warehouses.
Wrapping up – What to consider when choosing a 3PL
Look for a partner that offers dedicated customer support, quick service, access to a proprietary portal, and a professional warehouse network.
As far as logistics are concerned, it's best to work with a 3PL partner to meet your business goals. However, you have to factor in your business direction, shipping requirements, pricing, warehouse, as well as data and information when making your decision.
为什么要用FBA在亚马逊上销售
在亚马逊上用FBA销售是不费吹灰之力的。你可以接触到亚马逊庞大的客户群和他们的全国性履约网络。虽然有详细的准则需要浏览,如严格的准备法规和高额的长期存储费用,但好处往往超过了成本。
在这篇文章中,我们将介绍为什么你应该用FBA在亚马逊上销售,以及如何开始。
亚马逊FBA是如何工作的?
亚马逊FBA的概念很简单:你销售,然后亚马逊负责网上和运输交易。
基本上,亚马逊成为你销售产品的在线平台。它是这样工作的。
你准备并发送产品到亚马逊。
亚马逊将你的产品储存在其仓库中。
然后亚马逊为你包装、运输和跟踪订单。
你会得到报酬。
亚马逊处理退货和退款。
虽然亚马逊收取存储和履行费用,但考虑到亚马逊为你打理一切,这只是一个小代价。你所需要做的就是发送你的产品,并保持你的库存更新。
用FBA在亚马逊上销售的9个理由
1) 获得亚马逊Prime服务
许多亚马逊购物者喜欢Prime快速运输。当你使用FBA履行时,你的清单就有资格享受Prime运费,这意味着你的购物者可以以闪电般的速度免费获得你的商品。
2)提升SEO排名
购物者没有时间去翻阅相同或类似产品的多个列表。他们很可能选择他们最先看到的一个,而这取决于你的亚马逊排名。
出于这个原因,优化你的亚马逊产品清单是至关重要的。根据亚马逊的A10算法优化你的标题、图片和描述,将有助于为你的清单带来更多流量,并将购物者转化为付费客户。更重要的是,亚马逊的算法偏向于FBA卖家。
3) 监测库存水平
亚马逊FBA允许你跟踪和监控你的库存水平。它还使用性能仪表板来告知你产品的状态。
提示:如果你在FBA预备中心储存你的物品,你也可以从那里监控你的库存。
4)物流外包
当你必须处理包装和运输你的物品时,通过亚马逊销售产品可能是一个令人生畏的过程。随着你的销售量的增加,它可能会耗费时间和精力,如果你雇用一个内部团队来处理这个过程,费用也很高。
通过签署亚马逊FBA计划,你不再需要处理这些过程。亚马逊将负责物流,从取货到备货和贴标签,直至运输。
5) 省钱和减少管理费用
适应订单需要花费金钱和时间。信封、气泡膜和包装胶带只是你为包装和运输必须购买的几样东西。此外,随着你的规模扩大,你必须雇用、培训和支付一个团队来为你处理这些任务。
亚马逊FBA负责包装、设备、存储空间和运输--通常比普通消费者能得到的价格更好。
6) 改善你的客户体验
客户体验在你的在线业务的成功中起着重要作用。通过亚马逊FBA给你的买家提供一流的客户体验,赢得他们的青睐。利用它的好处,看你的销售量飙升。
7)专注于客户体验,而不是盒子
管理你的履约工作是一项耗时的工作。使用亚马逊FBA外包整个履行过程,利用他们的经验和专业知识。这样,你就不必担心箱子和胶带的问题,而可以专注于为你的客户提供优质的产品和服务。
8)更快的交付时间
亚马逊有许多履行中心,所以无论你的客户在哪里,他们都可以期待他们的货物在短时间内到达。亚马逊在下单后会自动识别哪个履行中心离客户最近。
9) 提升你的营销策略
当你把物品的准备和执行工作外包出去时,就可以腾出时间来专注于你的营销策略。当你更多地了解你的受众并对你的营销材料进行A/B测试时,更新你的战术将改善客户的获得。
让亚马逊FBA照顾履行过程,而你优化增长。
FBA预备中心如何简化亚马逊上的销售工作

作为一个卖家,亚马逊为你提供了广泛的选择,以达到全球的买家。与亚马逊的履行系统合作可能很困难,但预处理服务可以消除许多令人头痛的问题。
基本的FBA准备准则
FBA的要求根据商品类别而有所不同。在最基本的层面上,你的产品必须贴上FNSKU标签--不仅仅是产品的类型,如智能手机外壳,还包括每个独特的设计。你需要为你生产的每一种颜色或设计贴上不同的FNSKU标签,并有一个可扫描的条形码。
没有安全包装的物品将需要放在一个透明的塑料袋里。如果你的物品有多件,如手柄和橱柜,这些物品在被送到执行中心之前需要一起包装。作为套装出售的物品需要进行标记,以便在履行中心挑选订单时不会意外地分开。
在所有这些之后,你的产品需要去履行中心,并在卖方中心数据库中更新库存数量。这不包括有关液体、鞋类和类似特殊物品的问题。
这听起来很复杂,而且在规模上可能是压倒性的。然而,如果没有FBA,你就会错过所有想通过快速和免费送货来充分利用其年费的Prime会员。
使用准备中心以确保合规并节省时间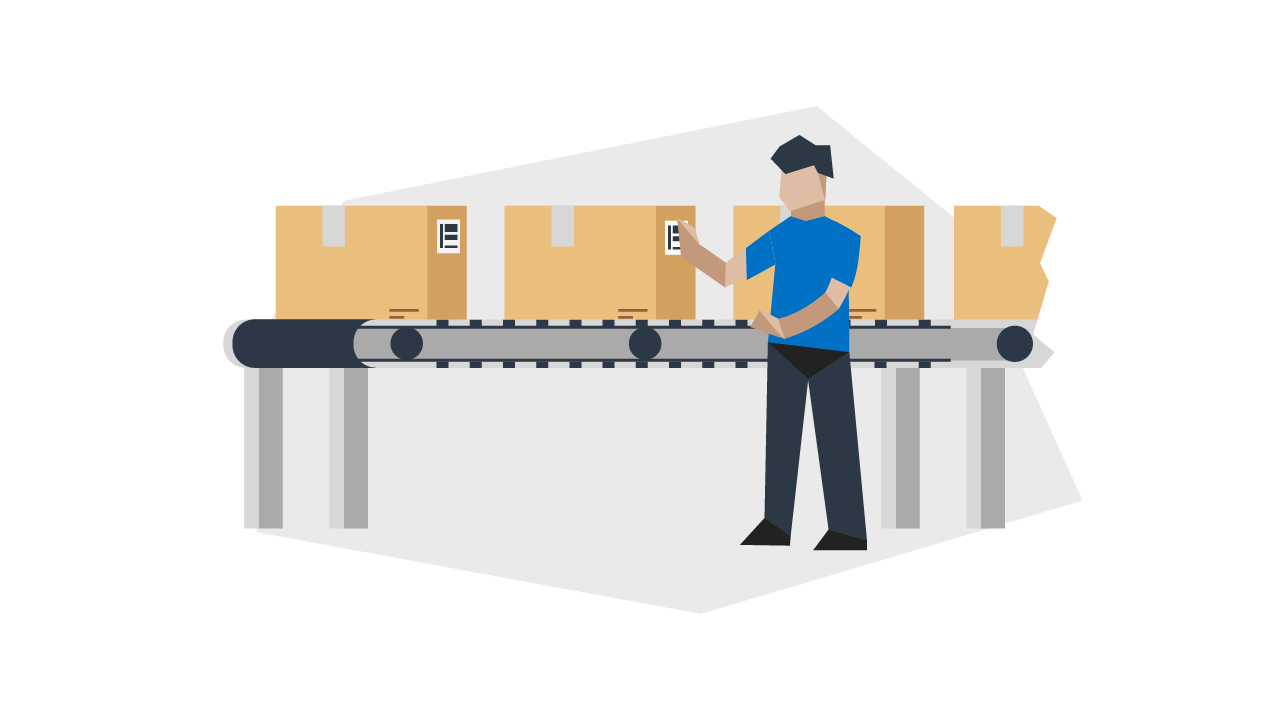 幸运的是,你可以将所有繁琐的准备工作外包给FBA的准备中心。因为这些公司只处理由亚马逊履行的商品包装,他们清楚地知道该怎么做。他们有合适的设备来完成工作,可以用最少的费用处理你的产品,为你节省时间、精力和金钱。
使用一个高质量的FBA预备中心,让你的产品在亚马逊上上市,而不需要在整个系统中进行导航的麻烦。
例如,MyFBAPrep提供免合同、透明的价格、Preptopia跟踪技术、48至72小时的周转时间和白手套客户支持。
总结 - 亚马逊FBA的优势
亚马逊的FBA项目使各种规模的企业都能走到买家面前,并进行快速交付。
利用FBA的优势来改善客户服务、物流和履行。将其与FBA准备服务相结合,以确保合规性并节省时间,这样你就可以专注于营销策略,推动你的业务发展。