⭐ MyFBAPrep is #1 on South Florida Business Journal's "Fast 50" List of South Florida's 50 Fastest-Growing Companies of 2023 Learn More
Any service, any channel, anywhere you need it
Comprehensive eCommerce Logistics Pricing
From DTC to B2B, we can handle FBA prep, marketplace prep, retail replenishment, fulfillment, cold chain and more.
Amazon and Marketplace Prep Pricing
We can prep your goods for Amazon FBA, Walmart Fulfillment Services, and other marketplace delivery programs.
Scale your logistics and distribution channels with the only nationwide network of FBA prep centers.
Carton Forwarding (Private Label) Pricing
Send your cartons where they need to go, whether that's Amazon to keep your FBA listings on, or your own warehouses for storage.
Sample carton forwarding services rendered for a water bottle private label seller:
♦ Receiving / Cross-dock
♦ Carton relabeling
♦ Private label packaging
♦ Replenishment into Amazon and other marketplaces
Other Logistics Services
Don't see what you're looking for? Contact us!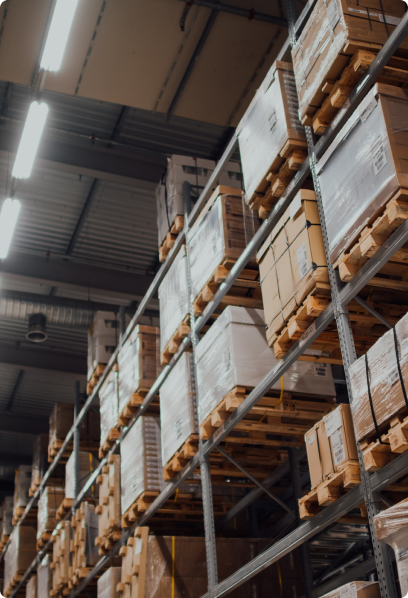 Storage and Warehousing Pricing
We have warehouses all across the USA, Canada, Mexico, the United Kingdom, Europe, and more making up more than 80 million square feet of warehouse space.
Sample storage and warehousing service list for a bicycle reseller based in California:
♦ Inventory receiving
♦ Inspection
♦ Counting
♦ Rack storage
♦ Open floor space storage for larger items
♦ Pallet and shrink wrap
♦ Freight and trucking — we can bring items in from the port, or one warehouse to another
Included in our plans
The following are examples of services included in our pricing, all of which are tailored to each clients specific needs.
联系我们
Amazon Seller Central account management
Shipping plan creation
Freight into Amazon report creation
Scheduling freight
Replenishment reminders
Preptopia access
Dedicated account manager
Inbound
Offloading pallets
Inspection
Receiving into inventory (unboxing, counting, sorting)
Reporting of damages
Photos of your goods
Outbound
Carton pick
Marketplace compliance labels
Shipping labels OR palletization with wrapping and pallet labels
Standard Amazon prep
FNSKU label
Covering GS1 barcodes
Polybag or shrink wrap (as required by Amazon specs)
Boxing
Outbound shipping/palletizing dock time


今天就预订一个电话
Learn more about our solutions, book a strategy call and start optimizing your logistics.