Amazon is a behemoth marketplace, with a buyer volume that can earn a single merchant millions by finding the right product and mastering Amazon marketing. Some merchants stumble onto a great SKU almost by accident, whereas others have Amazon selling down to a science.
Whether your Amazon experience is easy or hair-pulling, you should know how to use their fulfillment arm, Fulfillment by Amazon (FBA), and how FBA prep services can make your seller journey simpler (and more effective).
In this article, we'll talk more about what exactly Amazon FBA is, what an FBA prep service looks like, when it's time to outsource FBA prep, factors to consider in a partner, and questions to ask before you commit.
What does FBA stand for?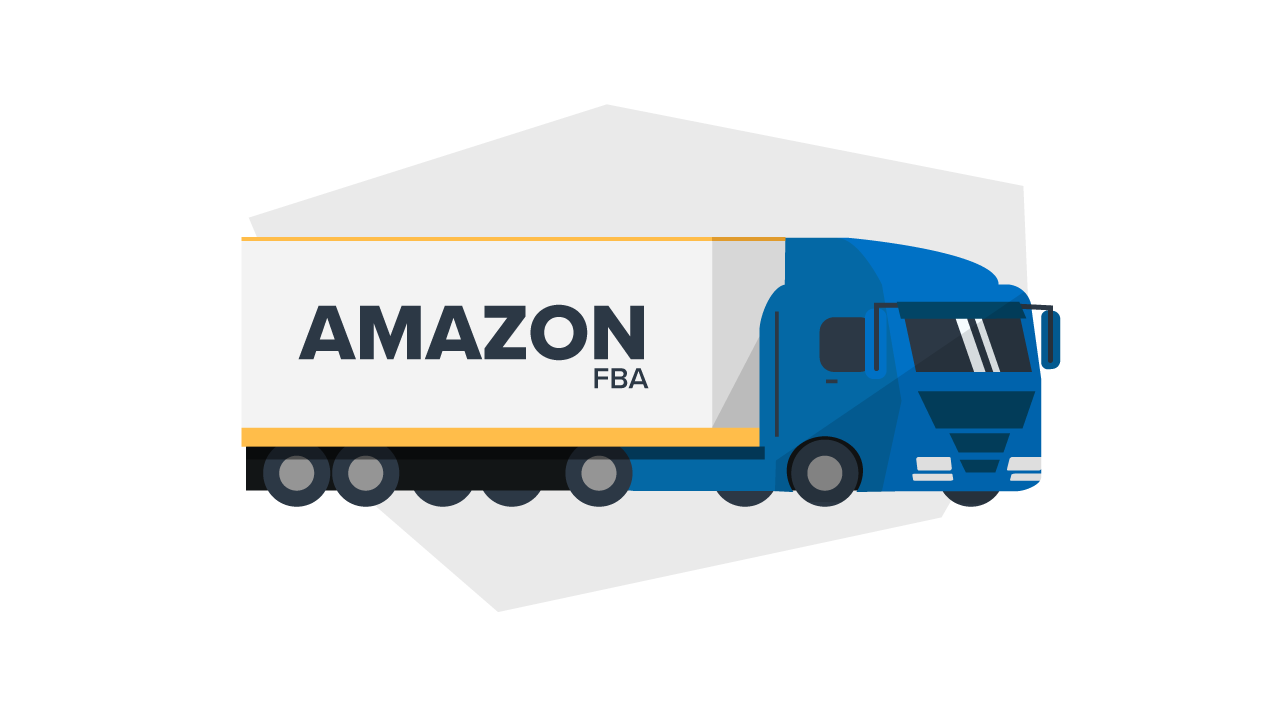 FBA stands for "Fulfillment by Amazon" and is Amazon's fulfillment arm.
Amazon has more than 100 fulfillment centers in the US, enabling them to achieve fast delivery speeds all across the nation. Amazon merchants like you can tap into that speed by sending SKUs into the FBA network. Then, when someone orders your item on Amazon, the FBA network kicks in to get it to your buyer as quickly as possible.
However, Amazon FBA has a few requirements to keep their operations running so efficiently. For example, all items must be labeled and packaged appropriately. If you send something non-compliant into the FBA (for example, multiple labels, or on their restricted products list), you risk losing time and money with penalties, back-shipping, and more.
So, let's discuss your options for prepping items to go into the Amazon FBA network. You can do it yourself, following their extensive guidelines, but this is hard to scale as you grow ( more on that later). Another popular option is to send your items to an FBA prep service.
What is an FBA prep service?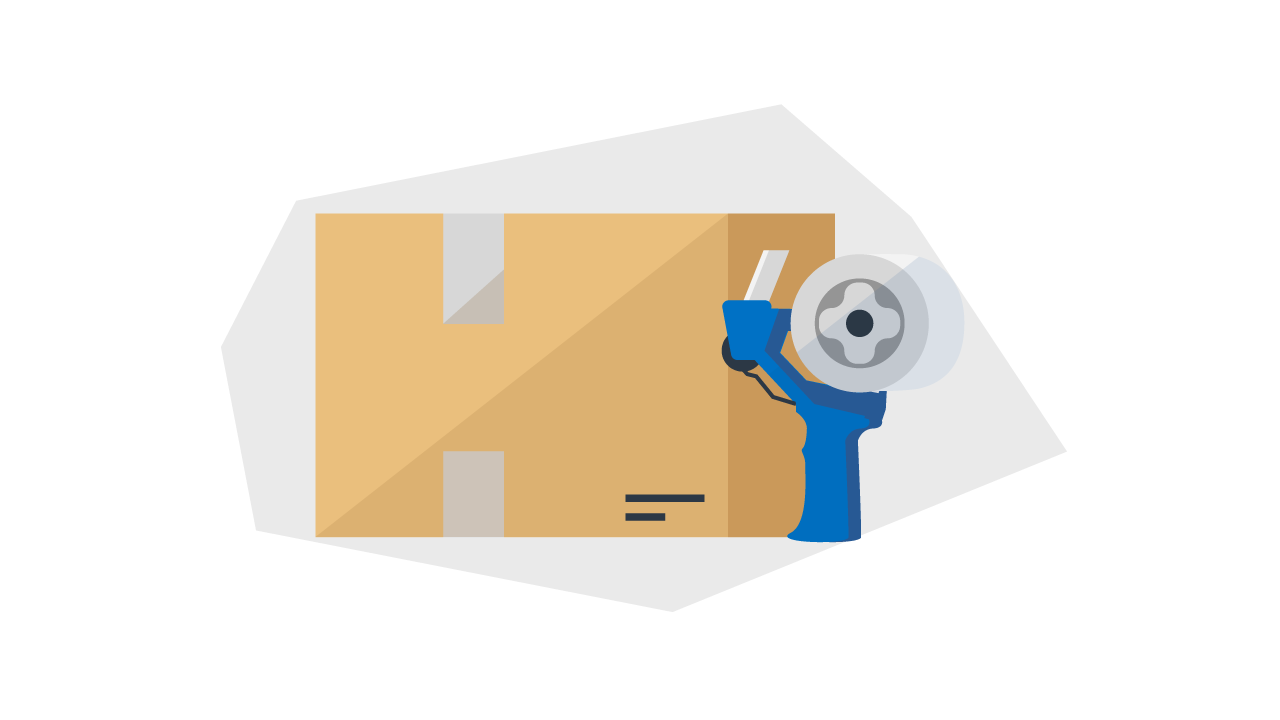 As far as storage and shipping are concerned, Fulfillment by Amazon has you covered. eCommerce businesses just need to deliver their products to Amazon's fulfillment centers — but they have to be prepped.
FBA prep entails sending your inventory into Amazon. Once there, they package and label your products, and in some cases, sellers require an inspection of their inventory.
However, FBA prep is more complicated than throwing everything into a box and handing it to a courier. There are a number of stringent rules you have to follow for your items to be accepted at Amazon fulfillment centers. Otherwise, Amazon will reject your stock and return it to you, and, unfortunately, you'll still have to pay.
There are three options for FBA prep: do it yourself, pay Amazon to do it, or outsource it to a third party.
Benefits of working with an FBA prep service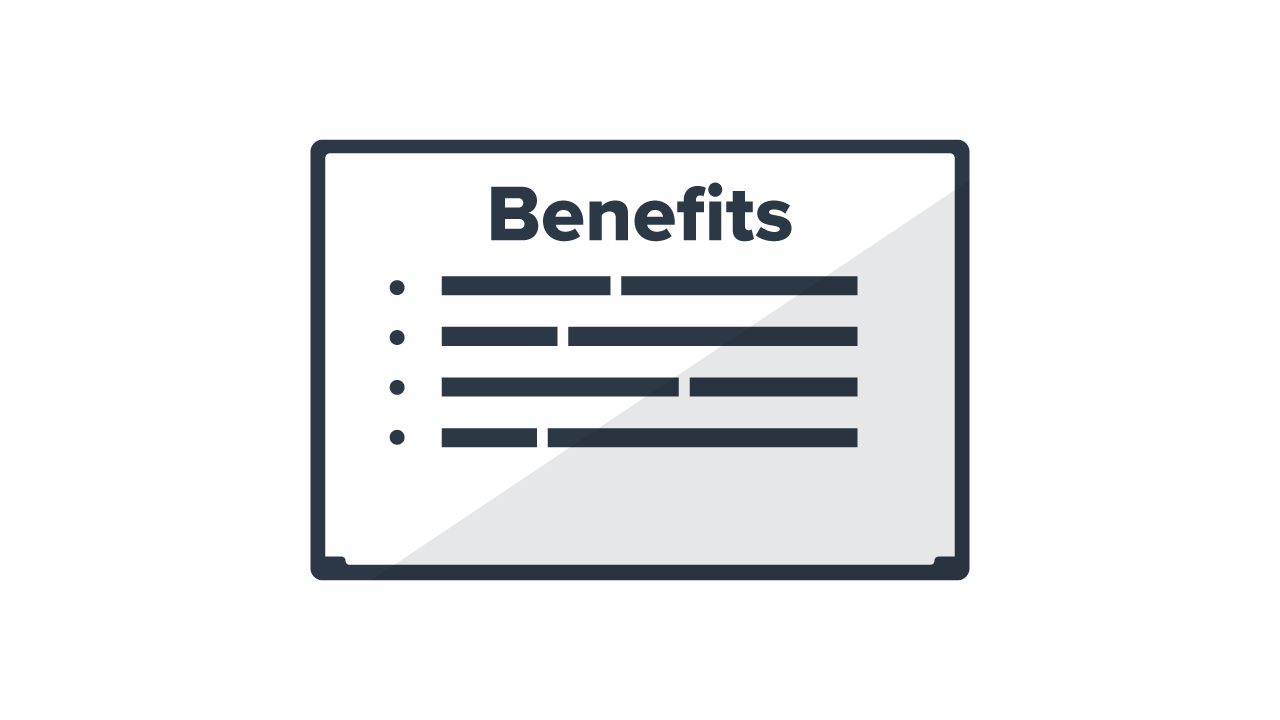 By hiring an FBA prep company, you can streamline all the tasks required to sell on Amazon. The company will handle everything, including receiving, inspecting, shipping, as well as labeling your products.
Here are the benefits of outsourcing Amazon FBA prep, merchant fulfillment, and storage services.
1) They handle Amazon's extensive packing requirements 
Amazon has several strict protocols in packaging products. First, all your FBA products must have a scannable barcode. Aside from the codes, it must have a warning label of the expected size of the product compared to the actual size of the packaging. It must have the right size, fragility, and material for packaging. It must also pass their three-foot drop test, as well as conform to the quality required of poly bags.
An FBA prep company can handle all the packing requirements from start to finish. Before the product is sent off to Amazon, you'll be confident your packaging meets the tediously strict Amazon requirements.
2) They assure product quality and prepare items for shipment
Product and packaging inspection consumes a large chunk of time in your operations. Packing can cause confusion in sorting and result in incorrect labeling. This will increase the chance of returns from customers, which risks spoiling your reputation as a seller.
To make sure your reputation remains pristine, hire a professional FBA prep company that can handle all the stages of inspection for you. They can provide a complete survey of each of your products and help to assure quality.
3) They save you time, effort, and money
The efficiency of an FBA prep company can lessen your operating costs instead of adding to expenses. For example, one fee can cover the labor and materials needed for labeling, kitting, bundling, and even the price of protective packaging.
Additionally, you'll only be charged for the services you need per SKU. That means you can customize the services you offer to your customers, which gives you the leeway to adjust your prices.
Working with an FBA prep company also reduces your time and effort. A professional prep company can improve efficiency and save you valuable time that you can use to focus on marketing your products instead.
When to consider outsourcing FBA prep?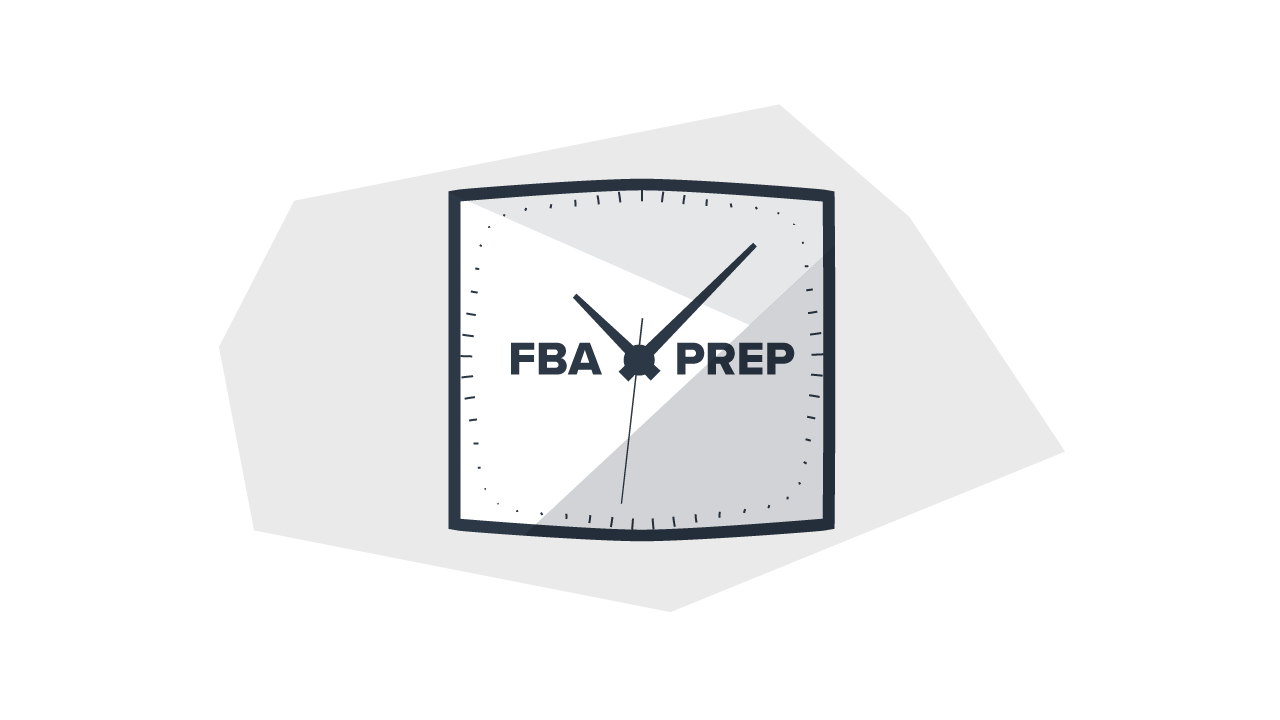 When you choose to run an Amazon business, you either manage everything yourself, pay Amazon to handle it for you, or delegate operations to a prep service. The first option can leave you frustrated, especially when you're new in the business, while the second may cost you more than anticipated. Here are a few signs it's time to go for the third option.
1) You're spending all your time on prep
Amazon enforces a lot of rules for inventory management. When you attempt to do it yourself, expect to waste too much time studying guidelines, inspecting stock, acquiring boxes, printing labels, finding space to store items, and so much more. It's an extensive process, and unless you have an assistant, you'll be tackling the heavy workload on your own. This takes time away from growing your business and sourcing new offerings.
When you opt for a prep service to manage your inventory, you're essentially letting experts handle the job. In short, you'll be in good hands.
2) You're losing track of inventory
Everyone marvels about the merits of running an Amazon business, but not everyone is open about its drawbacks, especially concerning inventory management. While Fulfillment by Amazon removes the burden from business owners by handling storage, packaging, and shipping items, they can't do much about managing inventory.
Inventory management falls on the merchant, so if something goes wrong, you have to deal with it. Outsourcing your FBA prep can give you access to inventory management tools, ensure your items stay on track, and help you avoid mistakes.
3) You don't know the rules (or don't have time to learn)
If you don't have a deep understanding of the rules and processes, you run the risk of your FBA rejecting your items.
Outsourcing shifts all the prep work to the experts. Any FBA prep partner should be specialized and understand the entire process, ensuring compliance with Amazon's rules, and lowering the risk of your stock being rejected.
The company will do all the work, from inspecting stock and building boxes to printing labels and sending the items. You'll also save on both time and money since you don't have to use your own resources.
4) You want to keep your overhead costs low
Unless you have a dedicated prep team, you may not be ready to meet FBA's strict quality standards for prep. Mistakes may result in the FBA center or warehouse refusing your products, or a higher rate of product returns that can end in account suppression.
Inspection, packaging, and labeling merchandise must meet FBA's standards, so you need to have access to the personnel, equipment, and resources to do so.
By outsourcing FBA prep work, you don't need to hire your own teams, rent warehouses, or purchase all the necessary equipment.
How to choose a good FBA prep service?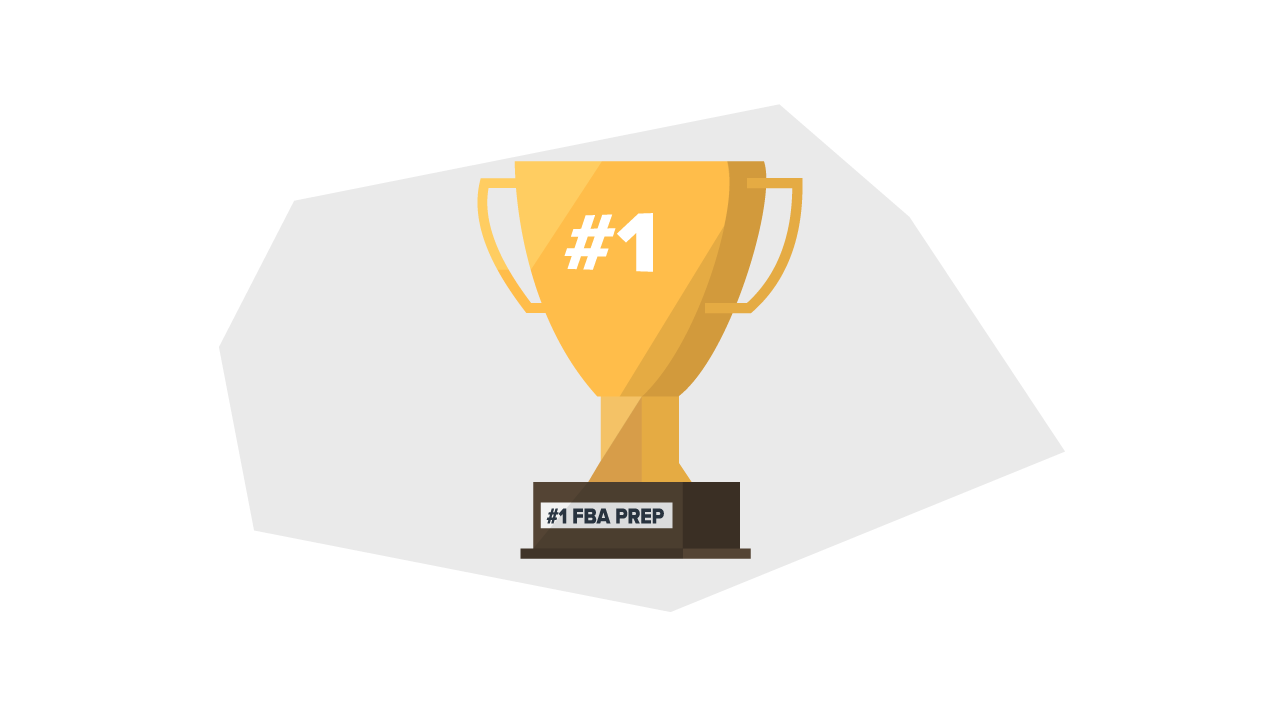 Choosing an FBA prep service usually boils down to costs, capacity, and capabilities. Look at each company and gauge how much they will charge you, if they can handle your volume, and what services they offer.
6 Factors to consider when choosing an FBA prep service
Once you have a general overview of what a prep center can do, it's time to pick up the phone and dive deeper into their business. Here are six things to ask about.
1) Location
The location of your FBA prep service is a crucial factor. Often, many FBA prep services have more than one warehouse; ask which zip codes their prep centers are in to determine which best serves your needs.
Some sellers like to choose sales-tax-free or low-cost ports when shipping to Amazon from overseas. You'll want to settle on a warehouse as close as possible to your suppliers to reduce shipping costs.
Look for a facility that's close to your own operations for a smoother drop-off and replenishment process. If you import items from overseas, you need a facility that's near a major port or airport. Being near a transportation hub also ensures quick, easy outbound shipping.
FBA prep centers that operate in other states can be beneficial to you, since they minimize inter-state deliveries and help speed up shipments.
2) Specific services
Product storage, packaging, and shipping are basic expectations from any FBA prep service. However, some centers offer more for enterprising merchants who ask.
They can store additional inventory to scale back total FBA costs. Others offer traditional 3PL services, freight forwarding, customs negotiation, detailed shipment data, supplier pick-up, import inspection, and inventory processing.
Think about any additional services you need and choose an FBA prep center that can meet these needs.
Tip: It's worth inquiring if your FBA prep service includes inspection, apart from labeling and packaging.
3) Turnaround time (TAT)
FBA prep centers can take anywhere from 24 hours to a month to process your goods. This may depend upon the organization, the services required, and the site. If you import from abroad, it's important to balance costs against speed and the way it impacts your pipeline and inventory.
The turnaround time of your product delivery is a major consideration because you don't want to have any transaction delays with FBA or your customers.
Some FBA prep services ensure a 24- to 48-hour TAT from the order placement, while others will need more time to package and ship your products.
When possible, work with a service that can get your products sent to Amazon within days, rather than weeks.
4) Facility size and warehouse conditions
When selecting an FBA prep center, you also have to factor in the size of the facility and the warehouse conditions.
First, you need a facility that can accommodate the high volume of goods or products you hold and sell.
Second, you want to ensure the warehouse provides the right storage conditions for your items at all times. With the proper conditions, you ensure your products won't get spoiled or damaged.
5) Pricing system
Some services provide flat rates based on weight and shipping destination, some charge based on unit, and others charge by the month.
Pricing for an FBA prep center is based on many factors. For example, some places charge extra for providing packaging materials, while others already include it in the original fees.
Different prep centers also offer different payment options, ranging from up front to an installment plan.
Learn how your preferred prep centers handle billing and pricing, then work backwards from your sales price to find out what you can afford after you factor in fulfillment costs and payment timelines.
No matter what option you choose, look for a service with fair and transparent pricing so you can budget appropriately and forecast future finances.
Tip: Consider intangible value as well, such as customer service and available technology.
6) Storage space
Sometimes, it may be cheaper for you to store your inventory in prep centers rather than Amazon's fulfillment center. The prep service will only send stock to Amazon when the demand calls for it. This can be more cost effective for your business, as Amazon tends to penalize businesses who have their stock in limbo for too long. You may end up paying fees for each item you want returned, and then pay again to have your stock repackaged.
More and more sellers prefer to use prep centers to store their inventory thanks to the cost efficiency and convenience. Plus, if you run into an Amazon suspension, you won't have to pay extra to get your suspended items returned.
Figure out what you need to support your sales velocity, minimum order quantity from your supplier, and total costs of maintaining inventory yourself, storing it at FBA, or paying for storage at a prep center.
Overall, you want an FBA prep service capable of turning around inventory quickly, offering all the services your business needs, and providing insurance to protect you against incidents like fire and theft. Consider the six factors above to help choose a great FBA prep center and ensure your products are stored safely, packaged properly, and sent on time.
Questions to ask when outsourcing FBA Prep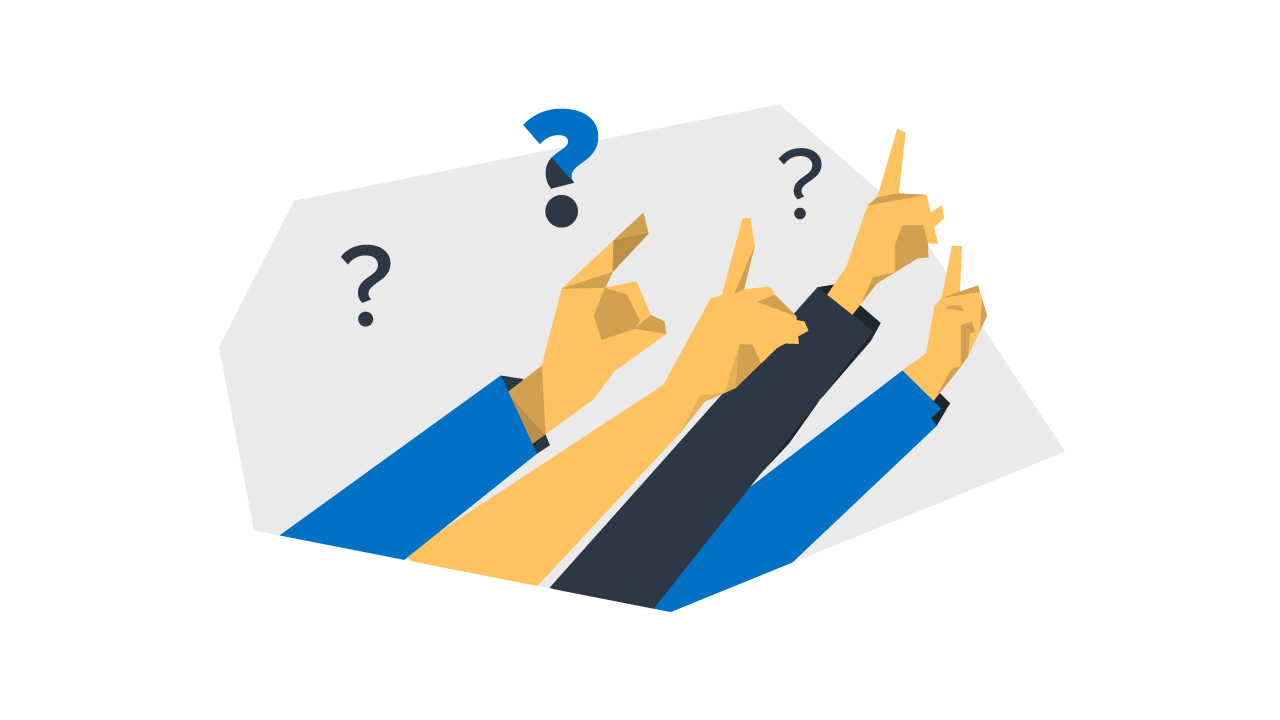 Every FBA prep service is different. Below are seven questions you should ask an FBA prep service before you make your decision.
1. What's the best location you have for us?
Do you need a nearby facility for easy drop-off? Or a facility close to a major port or airport?
Some FBA prep services can offer even more bang for your buck by operating out of states with no sales taxes. You want to choose a partner that has ample coverage and ideally redundancy in case you have issues with a particular warehouse or they become overworked.
2. What's your pricing system?
Many services offer flat rates based on weight and shipping destination. Some may price according to what's being shipped. Shoes, for example, might carry a higher price than other forms of clothing. Seek a company that's fair and transparent in their pricing and that allows you to forecast the impact on your business accurately.
3. What's your full service list?
Before you pick an FBA prep service, determine whether you need services like the following: freight forwarding, customs negotiation, detailed shipment data, supplier pick-up, import inspection, or inventory processing. Do you have products that need to be bundled? Do you have containers or pallets that need unloading? Consider each of these and create a list as you evaluate your options.
4. What turnaround time do you guarantee?
Some FBA prep centers will guarantee turnaround within 24 to 48 hours. Is that something you need? Or would you be okay with a slower delivery time? Getting your products to Amazon is the most critical step of the supply chain, and the faster you move, the faster your products will start selling.
5. Can you meet specific conditions inside your warehouse(s)?
Many FBA prep services do their work in climate-controlled spaces, but some don't. If you suspect extreme temperatures may damage your products, make sure your products are in a climate-controlled environment (or in a warehouse with a mild climate).
6. What size facility do you have?
If you're dealing in wholesale goods that are shipped on pallets, you're going to need a facility that can store pallets and comes equipped with a loading dock. You also need to determine your shipping volume. Every facility has its own minimum requirements and maximum capacity.
7. Can you store our products?
In the future, you may need a facility to hold onto your products for a while. You don't want to get caught with your products at a facility that can't hold them. Determine ahead of time whether an FBA prep service can store your products and how much it will cost.
Planning ahead will earn you the most for your money. Do your homework now before selecting an FBA prep service to save yourself time and improve your bottom line.
Wrapping up: How to choose an FBA prep service
Using a service like this has operational costs, but it allows businesses of all sizes to utilize one of the world's largest companies to help them get their products to customers. You also won't have to worry about shipping, handling, or processing refunds or returns. 
An FBA prep service can handle importing, inspecting, processing, labeling, and shipping inventory to Amazon. However, it's crucial to review the costs and suitability of each choice to ensure your FBA prep solution offers quality customer service and a return on value for your Amazon store.
With rates starting at around $1.00 per item at most companies, FBA prep is often an inexpensive and accessible choice to assist you in increasing sales on Amazon, reducing internal costs, or decreasing the size of your organization.