This is a guest post from Brooke Morrow. Brooke is a Paid Marketing Manager at Kaspien, an eCommerce company that offers a full suite of seller tools to help brands sell online. Brooke has years of experience running advertising accounts across Facebook, Google, Instagram, Yelp, and other social platforms for Fortune 500 companies and local businesses across the United States.
Customer acquisition can make or break an eCommerce brand, and it's important to learn the latest technologies and developments to stay on top of it all.
Tools like paid ads help you reach potential customers in the most effective and impactful manner, but they don't come for free.
If you have a limited marketing budget, how do you decide which platform you should allocate your marketing budget to?
Facebook and Google are the most powerful digital advertising platforms available. Who doesn't use Google daily to ask questions, research products, and find what they need online? When it comes to social media, Facebook is just as ubiquitous.
Because of their prevalence, your brand should advertise on these platforms to meet your customers where they already are. Both Google and Facebook help brands build awareness, positively influence buyer behavior, retarget website browsers and convert them into buyers, and provide multiple pathways for purchases. And that's just the tip of the iceberg.
If you can only pick one, which is the right choice? Before we can answer that, it's crucial to understand the primary differences between the two ad platforms.
Differences between Google AdWords and Facebook ads
Google AdWords: Paid search advertising
As the name suggests, Google AdWords is a PPC advertising platform primarily used for search text and display ads. These ads appear for advertiser-selected keywords or phrases related to the product or service being sold.
Paid search focuses on targeting keywords and the use of text-based advertisements. For example, if you sell dog toys, you could use Google AdWords to bid on terms like "dog toys" and "toys for dogs."
Then, when consumers type in a search query containing these phrases, your text-based Google ad has the chance to populate. If users click on the ad, they're directed back to your website. Google ads are ideal for consumers in the product research phase.
Facebook & Instagram: Paid social advertising
Facebook Ad Manager (including Instagram, which is owned by Facebook) is a PPC advertising platform where you can run visual ads that show up in users' Facebook and Instagram feeds, in addition to other places.
Besides the ads displaying on Facebook and Instagram instead of Google (obviously), Facebook's main differentiator is its inherent visual element that doesn't always carry over in Google ads.
eCommerce brands must create visually compelling image and video ads to capture potential customers' attention and get them to click. This makes Facebook an ideal platform to increase brand awareness and engagement.
When to use Google ads
If you're a product-based company, we recommend starting with Google ads before any other ad type, even Facebook ads. Search-based ads are designed to appear only when a user enters a search term relevant to your brand, which means you're more likely to reach a relevant audience.
Shoppers want to learn more about the product they searched, so Google ads are a great way to reach them and lead them down the path to purchasing.
There are a few Google ad placements you can use to reach shoppers who are in this product research phase.
Text ads
As previously described, these are keyword-based campaigns. Users search for a term on Google, and the advertiser that has the best quality ad and the highest CPC bid wins the ad auction.
That advertiser's text ad will then appear at the top of the Google search results page.
Text ads are the most common ad type used within Google AdWords, and some of the most effective for eCommerce brands.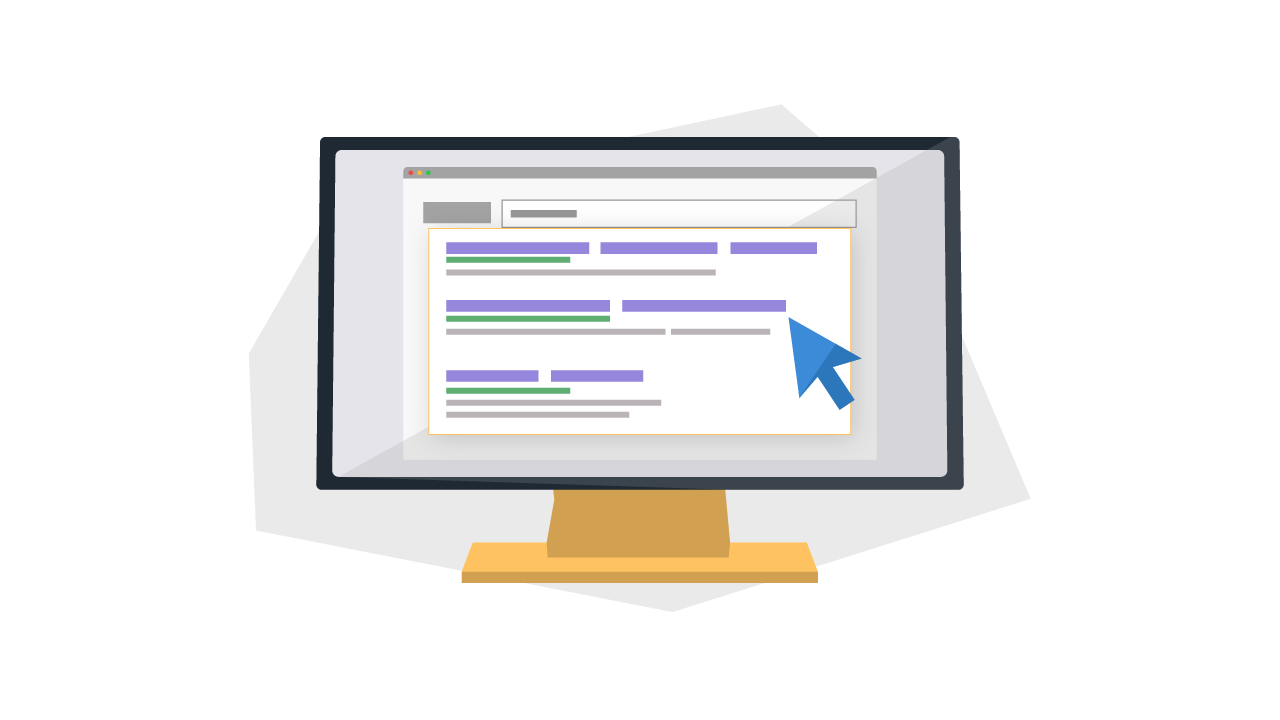 Google display ads
Display campaigns show graphic-based ads on relevant Google partner websites and apps.
This ad type tends to have a lower click-through rate than text ads, so it's best used to increase brand awareness and/or retarget consumers who are already familiar with your brand.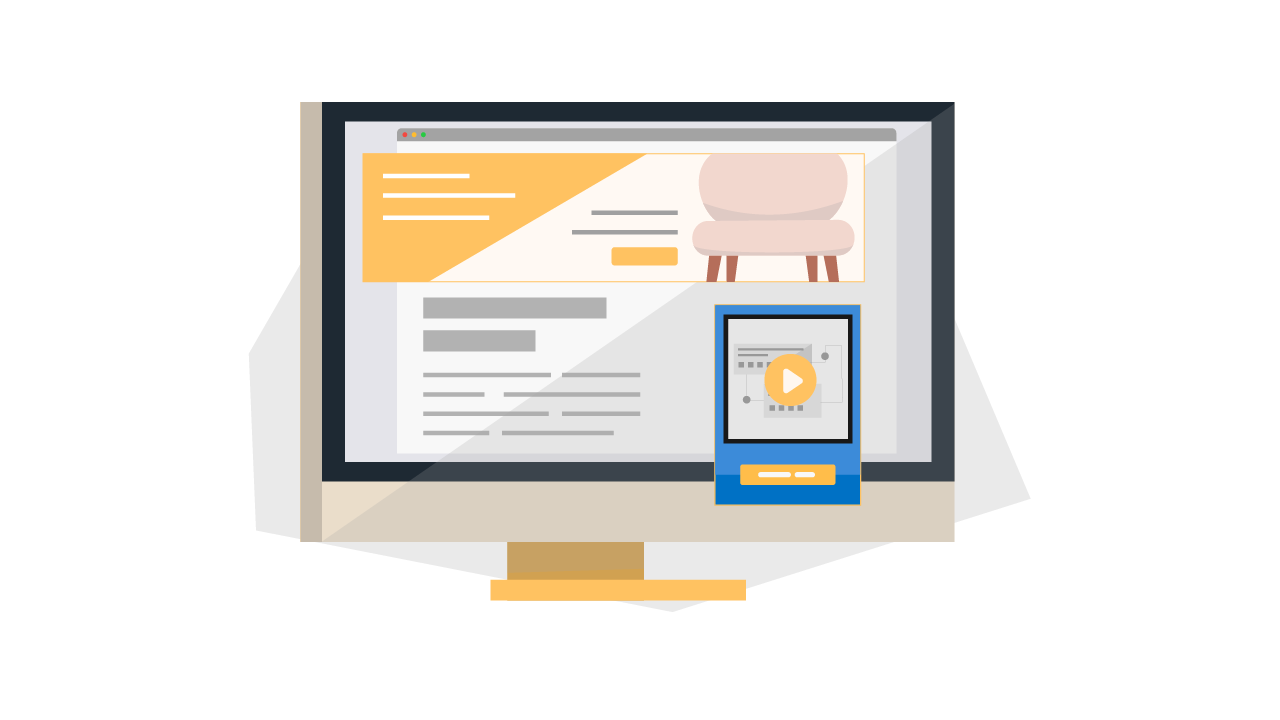 Google Shopping ads
Google Shopping ads let eCommerce brands show off their products to people searching for hyper-relevant product keywords.
This ad type is a major opportunity for product-based brands who have Google Shopping listings.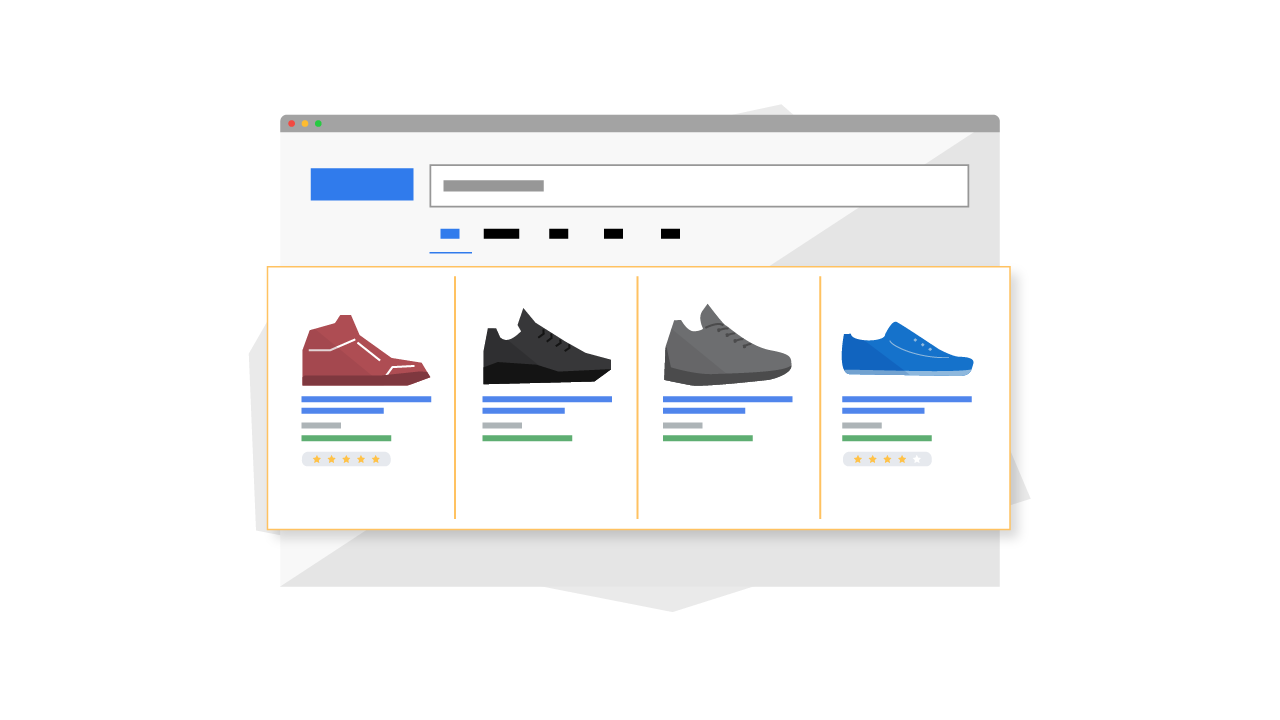 Video ads
Advertisers can also run video ads within Google. These ads can appear on video streaming platforms like YouTube (which is owned by Google), and in Google display networks.
They're ideal for retargeting people already aware of your brand, such as shoppers who added an item to their cart, but didn't purchase.
Google ads retargeting
Retargeting ads focus on users who visited your website's landing pages or were part of a customer list the advertiser uploaded.
Naturally, this is a smaller audience, but one that will be presumably more interested in your offerings (and thus more likely to buy).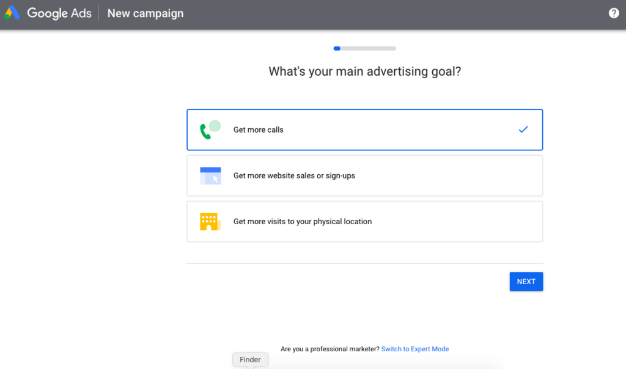 Google's various ad placements means there's a way to target customers at every stage in the buyer's journey.
If you have a limited budget, however, we recommend starting with text-based keyword campaigns. You can then expand to display and video ads as you test the model and justify a larger ad budget.
Google ads considerations
Google ads provide the most benefit when used in conjunction with a good website. That means your website is rich in product keywords and primed for customer conversion.
Google uses something called a Quality Score, which rates the relevancy of your ad and landing page to someone searching for one of your keywords. So, your ad and landing page are just as important as the keywords in your Google campaigns.
To boost your Quality Score, optimize your website landing pages with keyword-dense product copy, product photography, and videos.
Another important consideration is customer profile and audience filters. If you've already built a strong customer profile, you can narrow the audience for your Google ads based on location, interests, and demographics.
We recommend beginning with this tactic only if you're confident in your customer profile. Otherwise, start your campaign without any location or demographic filters, and add them in over time.
When to use Facebook ads
Facebook is known for its social and app network, but it also offers many opportunities from an advertising perspective. Unlike Google, Facebook users traditionally don't use the platform to search for products (with the exception of Facebook Marketplace).
As such, it's vital to have a thorough marketing plan to capture consumers' attention before you start allocating an ad budget for the platform.
As the leading social platform with more than two and half billion active users, Facebook allows advertisers to target any niche or demographic within their target market. This is Facebook's primary advantage over Google: its demographic-targeting abilities.
You can use these filters to create Facebook and Instagram ads that target consumers who aren't aware of your brand.
Keep in mind, these individuals haven't approved any advertisements from your brand.
That means, to give your ads the best shot at success, they should surprise and delight instead of giving a sales pitch.
You can also use Facebook and Instagram ads to target other audiences. For example, website visitors who didn't convert, or retargeting existing buyers with the goal of gaining repeat customers.
How to choose your Facebook campaign objectives
Facebook and Instagram ads offer powerful advertising options for every stage of the buying journey. Ideally, you would set up campaigns for each.
However, if you have a limited budget, try starting with a product conversions campaign targeting your ideal customer with Facebook's demographics options. This is an easier entry point into the ad platform for advertisers with limited data.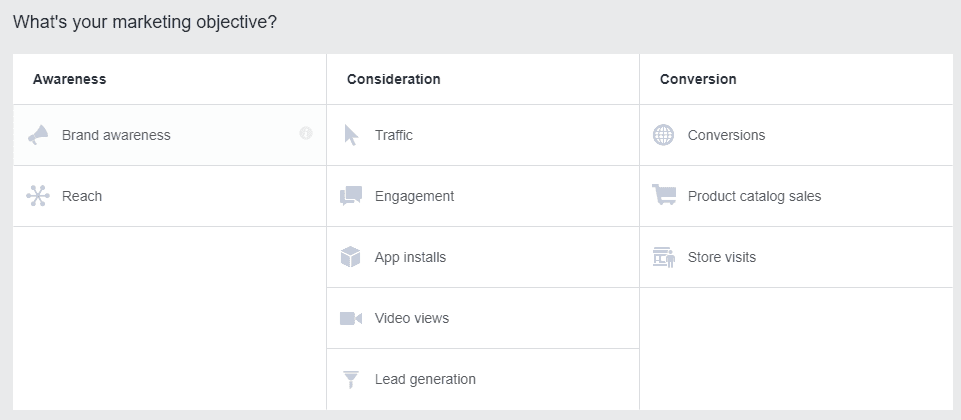 If you have the budget to run multiple Facebook campaigns that target different audiences, here's our campaign structure recommendation:
Unaware of your brand
For consumers who don't know your brand, set up campaigns with either the brand awareness or traffic objective to get your name out there and drive unaware consumers back to your website.
Aware of your brand
Create custom audiences from your website visitors, Facebook page followers, and other custom lists and set up campaigns with the conversions or product catalog sales objectives. These campaigns focus on bringing those consumers aware of your brand back to your website to purchase.
Current customers
Encourage repeat customers by using dynamic ads and the product catalog sales objective. These can showcase complementary products to what they've already purchased. Or it could show video ads to get them excited about a new product they may love.
Facebook ads or Google ads: Which is better?
It depends on your goal. Both platforms offer effective ways to target consumers at every stage of the buyer's journey.
We recommend using both as part of an integrated marketing strategy.
In our experience, Google ads are best for targeting buyers who are in the product research phase. Facebook ads are best for increasing brand awareness among new shoppers and retargeting existing customers to encourage repeat purchases.