Month:
October 2020
5 Ways to Wow Your Customers This Holiday Season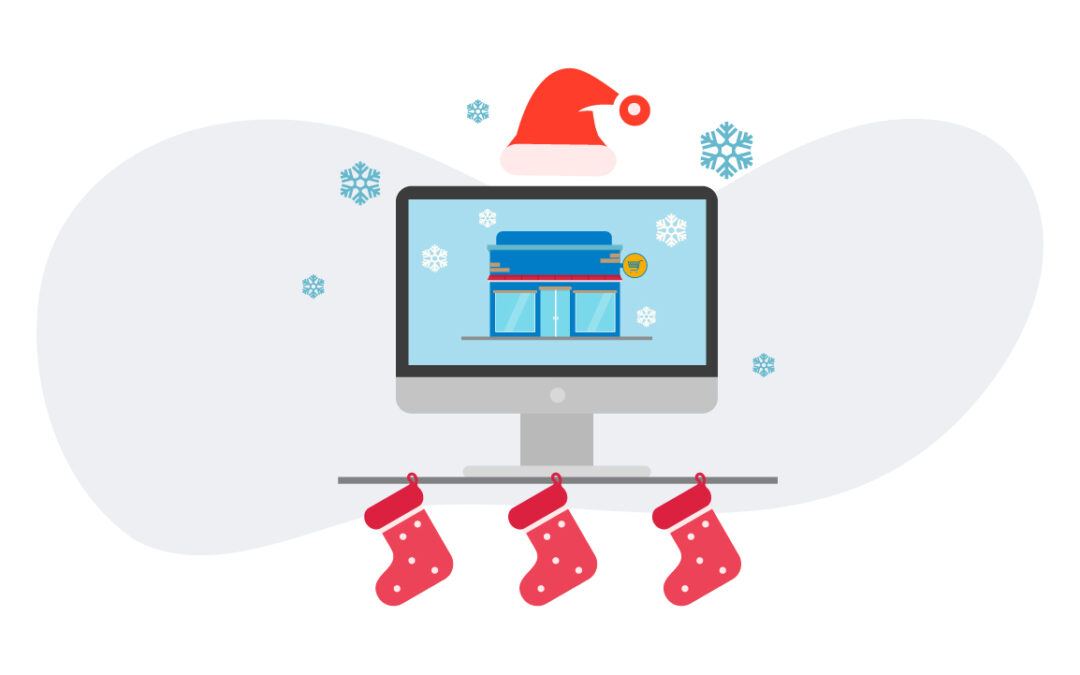 This holiday season will be record-breaking, with shoppers more likely to splurge after a turbulent year. However, this season is unlike any other holiday season you've seen before, with a vast increase in competition, comparison shopping, and cart abandonment.
To end 2020 on a record-breaking note, you need to plan now, and we're here to help with 5 ways to wow your customers this holiday season.
Why this holiday season is different (and important)?
2020 has been a strange year, especially for the eCommerce industry. Some sellers have seen a surge in sales, some have seen a slump, and some haven't noticed a difference – depending on whether your customers' core problem was broken, accelerated, or unaffected.
Regardless of your experience so far, this holiday season will be unlike one ever before, with three noticeable industry changes.
A new type of shopper
A new online shopper has emerged from the pandemic, one that is confident buying online, savvy with comparison shopping, and comfortable buying directly from sellers – creating a bigger pool of customers with less fear of cart abandonment.
Competition
The surge in new eCommerce sellers and retailers selling online spells for a competitive end to 2020. There are more businesses to compete against and more products for customers to compare – making it harder to win sales.
Uncertainty
There's also a chill of uncertainty in the air. The looming threat of a second coronavirus wave has significant potential to impact supply chains, spending habits, and product trends, regardless of whether the threat materializes.
However, 'tis still the season to win new customers and retain current customers, making the wow factor especially important.
What are some ways to wow customers?
Wowing your customers this holiday season is all about creating moments of delight in a year of fear. To do this, you must create a customer-centric experience that exceeds expectations and generates certain sentiments;
Wow, that came quickly!
Wow, this is excellent quality!
Wow, that's the best thing ever!
To fuel these emotions, here are five ways to astound customers, generate sales, and win this season:
1. Astonish with speed
Speed is crucial at Christmas time, and not just for last-minute shoppers. Speed makes the online shopping journey easier, more engaging, more reliable, and less hassle.
You can implement speed tactics throughout the customer journey.
Quick product access – Use multiple sales channels and SEO optimization to make it easy for customers to find your products. 
A fast website – Optimize your Shopify store for speed using easy navigation, accelerated mobile pages, and fast shipping tags.
Easy purchase flow – Implement customer accounts and a one-page checkout to streamline the purchasing process.
Fast delivery – Use automation or an eCommerce fulfillment partner to achieve fast shipping speeds of 2-days and next-day delivery.
Tip: Deliverr provides nationwide 2-day delivery and next-day delivery in certain areas. Use MyFBAPrep to get your inventory ready for Deliverr.
2. Engage with personalization
Wow customers using today's technology to create a personalized shopping experience on your Shopify store, that remembers a customer's details, makes genuine product recommendations, and offers customized discounts.
If you don't have the technology to personalize your eCommerce store, there are other ways to tailor the Christmas shopping experience for customers. For example, create a store on Wish to provide customers with an intuitive and personalized shopping feed. Build a curated Amazon storefront to showcase trending products. Or, send segmented and personalized holiday marketing campaigns using marketing automation.
3. Make it memorable
Standing out is a great way to attract attention and impress customers, but this year it won't be novelty items or rock-bottom prices generating sales. Christmas 2020 is all about meaning – giving thoughtful gifts that recognize a trying year.
Make your store stand out by inspiring your customers with meaningful gift ideas, using buying guides, Instagram Shopping posts, product bundles, great product images, and subscription gifts to help.
4. Keep things simple
A surefire way to wow customers this holiday is to do their shopping for them. Don't swipe their credit card and head to the mall, but make the shopping experience as easy as possible. To do this, you must tailor your approach to different Christmas shoppers.
The early bird
Some people have already started Christmas shopping. Delight these customers by starting your holiday marketing now and sending them personalized offers of early-bird discounts, longer return periods, and fast, free shipping.
The researchers
Many shoppers will spend the next couple of months planning their gifts and surprises. Win these customers by helping their research with informative gift guides, a curated Facebook Shop, and relevant Pinterest advertising.
Even during a global pandemic, you're going to see a last-minute shopper at the final hour. Help them out by providing expedited shipping options and product bundles.
And don't forget that everyone should receive outstanding customer service. This means adopting a multi-channel strategy that provides a direct communication line via email, SMS, Messenger, social media, and even push notifications.
5. Stay in stock
Having items available should be the bare minimum, but this year is different for a few key reasons.
The pandemic has cut multiple supply chains and made it difficult for merchants to get their items ready for the holidays. That means many online sellers will experience stock-outs this year.
Even today, some supply chain issues are lingering around, and any threat of a second wave (coupled with international sellers stockpiling before Brexit) may send sellers and buyers into another panic buying frenzy.
Ensure you have enough stock to meet demand throughout the entire holiday season by following good practice tips, including:
Planning and ordering your holiday stock in advance.
Diversifying your supply chain by using suppliers from different countries or regions.
Using inventory management software to keep track of your stock levels and item locations.
Getting your inventory into your fulfillment networks as early as possible.
Wrap up
Sometimes the simplest ways to wow your customers are the most effective. In particular:
Keep in touch with new customers by sending order receipts, thank you emails, and ongoing marketing campaigns.
Engage existing customers by running loyalty schemes, social media marketing, and email campaigns.
Look at what worked using data and analytics to analyze your performance.
Make customer loyalty a KPI and increase your CLV.
About the Author
This is a guest post from Rachel Go, senior acquisition marketing manager at Deliverr. Deliverr provides fast and affordable fulfillment for your Shopify, Walmart, Amazon, eBay, and Wish stores, helping to boost sales through programs like 2-day delivery for Shopify, Walmart 2-day delivery, eBay Fast 'N Free, and Wish 2-day.
Deliverr's FBA-like multi-channel fulfillment comes with clear and transparent pricing, easy onboarding, and a hassle-free experience so you can focus on growing your eCommerce business.