Day:
April 26, 2022
How to Craft Your Bundling Strategy For DTC Success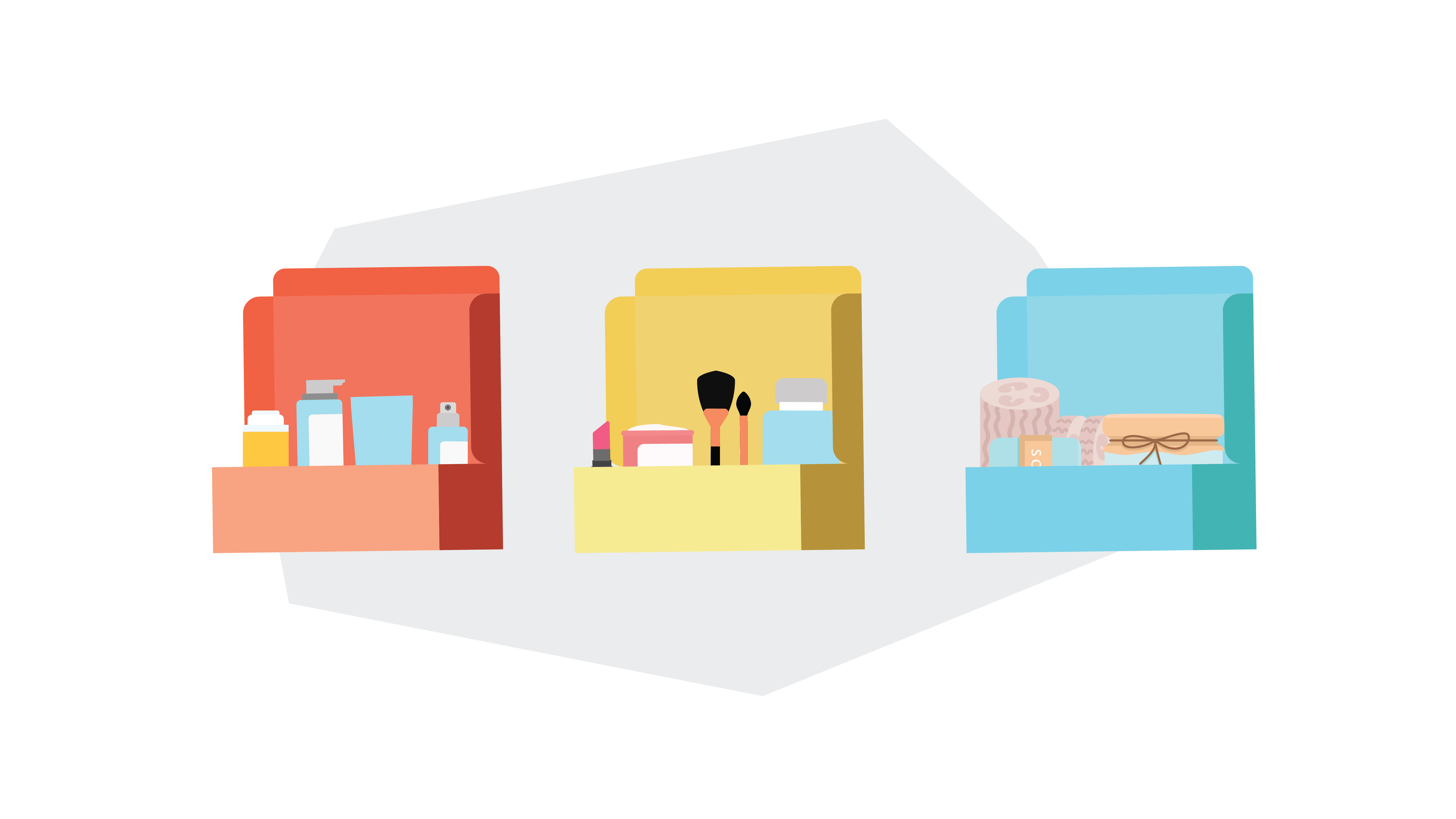 Perfect pairs exist all around us — salt and pepper, lemon and lime, milk and cookies. Chances are your favorite online store also hosts its own perfect pairs in a smart bundling strategy.
Crafting a DTC bundling strategy is the secret to leveraging the sales potential of these perfect pairs and ensuring your brand stands out against competitors.
Keep reading to learn how you can unlock the full potential of perfect pairs with a DTC bundling strategy.
What are bundles?
First things first: defining bundles.
The simplest explanation is that a bundle is a group of related products sold together as one item.
With that said, there's no hard-and-fast rule when it comes to crafting a product bundle. From pure bundles to mix-and-match, gift set, cross-sell, new product, and clearance, product bundles come in many sizes and quantities.
Pure bundles
Pure bundles contain individual items that can only be purchased as part of a bundle. Service-based companies commonly use this type of bundle. Your TV package or car repair service are just two examples of pure bundle strategies you'll come across in the real world.
Mix-and-match bundles
Mix-and-match bundles allow customers to build their own bundle from a limited number of items. An example would be letting customers build their own box of 12 donuts to lock in a better value.
While this strategy is typically seen in brick-and-mortar stores, online retailers have also recognized its potential. Online stores selling fast-moving consumer goods (FMCG) are most likely to adopt this strategy as a way to sell more products in one fell swoop.
Gift set bundles
Gift-giving periods such as Christmas often generate a spike in sales across retail industries. By crafting a gift set bundle, your DTC store can maximize the sales potential of gift-giving occasions.
Gift set bundles are typically available during key gift-buying periods like the winter holiday season and will contain a predetermined collection of items. Products included in gift set bundles could be limited edition launches or items pulled from existing product lines. Package gift set bundles in gift wrap to present customers with an irresistible gift idea.
Cross-sell bundles
Cross-sell bundles offer consumers the chance to buy complementary products as a way to save money on their total order.
Amazon uses cross-sell bundling in their "Frequently bought together" section on product pages. Customers can take advantage of cross-sell bundles on Amazon by adding specified items to their purchase. For example, someone may buy a notepad and then be able to add a set of pens to their order at a reduced cost.
New product bundles
Product bundles are an effective strategy to increase awareness and demand for new products. Online stores can use new product bundles as a way to boost exposure for product launches. Game stores, for example, often use new product bundles as a way to sell recently released games by pairing them with accessories or related games.
Clearance bundles
As well as promoting new products, brands can also use bundles to clear out old or excess stock.
Clearance bundles are a great strategy for breathing new life into products that aren't selling as quickly as expected, or that need to be cleared to make room for new stock.
Whichever type of bundle you choose, this inventory management strategy can help scale your DTC business to success.
The benefit of bundles
There's a reason even big brand names like Playstation use bundling strategies — they work.
Product bundling is a lucrative strategy for increasing product purchases, boosting your average cart value, and enticing customers to come back for more while tactically minimizing excess stock.
1) Own the bundled SKU
When you list a product for sale on your website or on a marketplace such as Amazon, you instantly begin to compete with other online stores selling the same product.
Rather than fighting against the competition, you can set yourself apart with little effort using bundles. One of the key benefits of this strategy is that you own the bundled SKU.
This means you won't compete for space in search results for a single SKU. Instead, you'll have ownership of a unique SKU that no one else is fighting over.
Every time you package a new bundle, an original SKU is created within your online store.
As well as helping you stand out from competitors, new SKUs will also increase the size of your online store. If you run your store on a platform like Amazon, a larger store size offers the potential to secure greater coverage in search results.
Simply put, you can get more eyes on your store and minimize competition with bundled SKUs.
2) Boost average cart value
Product bundles are sold at a lower price point than if someone were to buy each item separately. For customers who might naturally look to purchase several products together, opting for a bundle is a no-brainer.
Your Super is a great example of a DTC brand that's used bundling to skyrocket their eCommerce sales. As part of their strategy, Your Super implemented subscription and cross-selling techniques to further increase average order value (AOV), which helped them generate $70 million in eCommerce sales.
DTC Brands including Hydrant, Doe Lashes, and HVMN have all increased their AOV by introducing bundles into their product lineup.
Let's say someone is shopping for new skincare products. They may want to buy a cleanser, toner, and moisturizer. Separately, these skincare products cost $20 each. If the shopper comes across a skincare bundle that includes all three of these skincare products for $50, they're likely to jump on the deal to save money.
Even if they originally planned to buy only one product, the perceived value of the bundle will still hold a higher appeal than purchasing the items individually. That perceived value can be powerful enough to sway someone to buy more items than they initially intended.
Every time a customer buys a bundle, you as the vendor sell more products in one go. This increase in products per order results in a higher average cart value.
You can also improve the success of bundles by giving consumers the power to build their own. As previously mentioned, mix-and-match bundles encourage customers to buy related products together in return for a discount. Meanwhile, you're able to move more stock, possibly clearing out slow-moving items as well.
In short, bundles are a great deal for the buyer and the seller. To boost your average cart value, look into packaging product bundles.
3) Convince customers to try new items
Product bundles present an opportunity for customers to try items they previously may not have thought to buy.
Pet lifestyle brand Wild One recognized their bag carriers were slow moving and didn't generate much interest among online shoppers. By including these bag carriers in bundles with more popular and complementary items, Wild One was able to sell out their previously stagnant bag carrier stock. Customers who bought bag carriers through the bundle may discover the product makes life easier and, as such, may go on to buy more individually.
By pairing complementary products together, bundles allow you to cross-sell related product lines you know customers will love, but may not have considered before. If consumers like the goods from the bundle, they may go on to buy the product individually in the future.
As a result, your product bundles could increase future sales for the included product lines.
You could also use bundles to test potential product lines and gauge the market interest for the new items.
4) Give customers a perceived deal to keep them coming back for more
A good deal is irresistible when shopping. Promotions can influence customer acquisition, brand loyalty, and brand perception. Notably, 80% of people said they felt encouraged to make a first-time purchase with a new brand if they came across an offer or discount.
The power of a perceived bargain can be explained through consumer surplus, whereby a consumer is willing to pay more for a product than the current market price.
Let's say you go to a shop willing to spend $100 on a new pair of shoes, but find them on offer for $75. The difference between what you were willing to pay and what you actually paid results in a consumer surplus of $25.
While this isn't a tangible saving, it creates a perceived sense of saving for customers that boosts their overall experience with your brand.
Product bundling works in a similar way by allowing you to capture maximum surplus, which makes customers feel like they're getting a better deal than anticipated. This psychological phenomenon will positively influence their brand perception and keep them coming back for more satisfying experiences.
Great examples of bundles
Need some bundling inspiration? Take a look at these great product bundles that customers love.
Caveman Foods offer paleo-friendly snacks that are free of unhealthy ingredients and filled with natural goodness. When shopping on Caveman Foods, you can snag a great deal with their wide selection of product bundles.
From variety pack bundles that let you try different snack flavors to bulk-buy bundles of the same line, Caveman Foods has fully embraced bundling strategies as a core component of their DTC model.
Another brand leveraging the unique capabilities of product bundles is Casa Firelli. Famous for its Italian hot sauce, Casa Firelli offers online consumers a chance to stock up on Firelli Hot Sauce with their combo bundles.
With Casa Firelli's Combos, shoppers can save money when ordering a set of two, three, or six hot sauces. Casa Firelli's bundle strategy encourages product upsells by offering money off bulk purchases. Customers thus save money and keep their cupboard well-stocked with delicious hot sauce.
Running shoe retailer Pacers Running effectively employs product bundle strategies to increase their average cart value.
The company allows online shoppers to unlock special discounts when they buy multiple quantities of select products. This strategy is a great example of how you can tap into the benefits of product bundles through well-planned discounts and deals. Customers are highly likely to make use of the deal, increasing their cart value and helping to keep stock moving.
Wrapping up — Crafting your bundle strategy for DTC success
A product bundling strategy can help your company stand out from the competition and boost perceived and actual value for your customers. Experiment with different types of bundles to discover which works best for your online store to increase both revenue and customer loyalty.
Buyers will be happier knowing they're getting a great deal, which ups the likelihood of repeat purchases. Meanwhile, you can rest assured knowing average order values are increasing, stock is flowing, and you have a competitive advantage in your niche. By leveraging the benefits of product bundles, you can ensure success for your DTC store and satisfaction for your customers.