Day:
July 21, 2022
Benefits of a 3PL: Why To Outsource Your eCommerce Logistics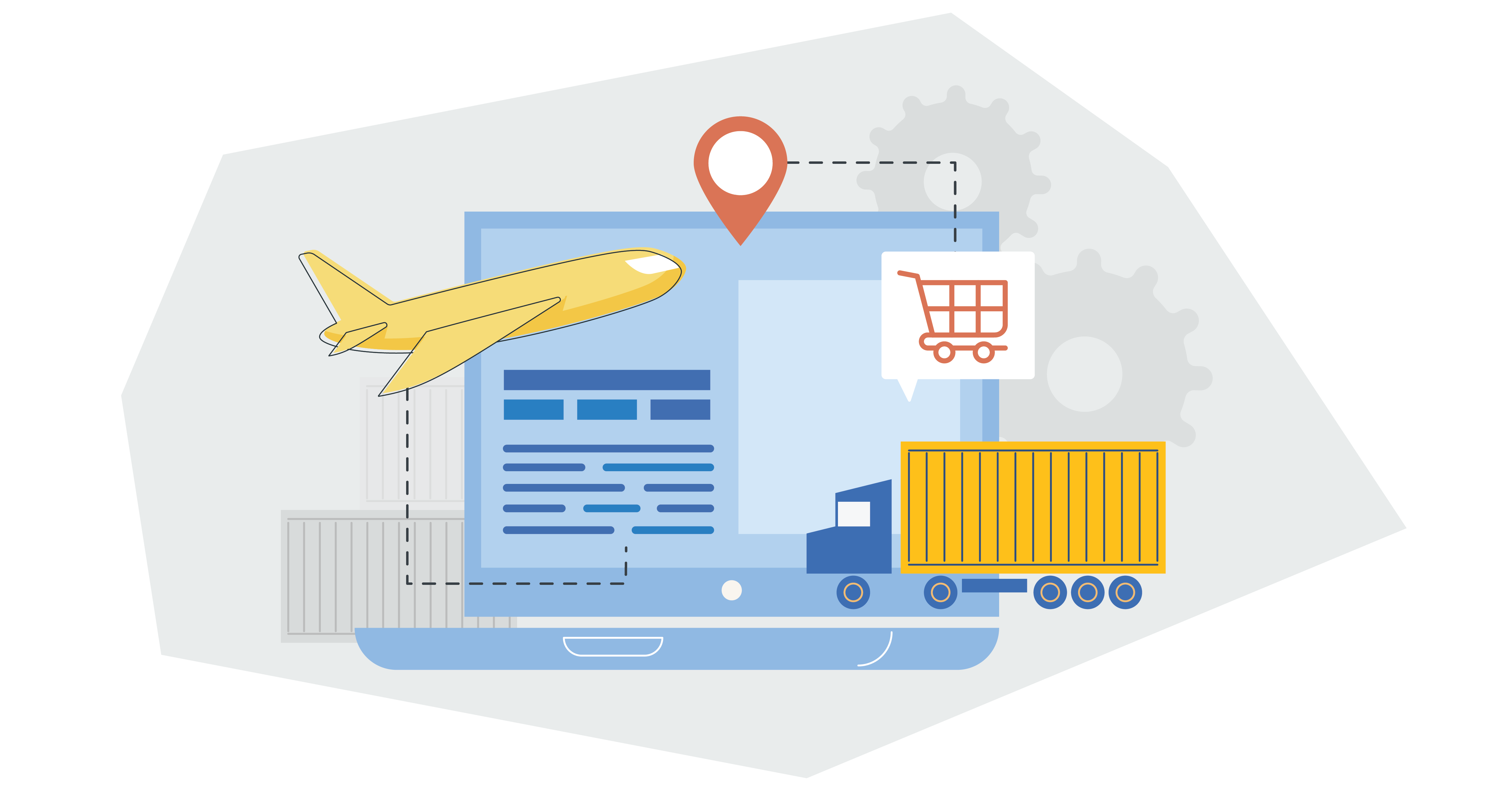 Over the past few years, with a pandemic thrown in the mix, consumers have heavily transitioned to online shipping. With large eCommerce businesses making shopping so convenient and enjoyable for the consumer, this transition is here to stay.
However, despite the bulk of orders being made online, the fulfillment of these orders still requires a notable element of physicality.
Along with many other moving parts, the ability to delegate systems and processes allows you to focus on the high-level tasks that elevate and grow your business. This is where third-party logistics (3PL) steps in.
In this article, we will share how a 3PL can benefit your eCommerce business.
What is a 3PL?
A 3PL provider, which stands for third-party logistics provider, refers to an outsourced partner that handles eCommerce logistics such as inventory management, fulfillment and warehousing.
This partnership can immensely help your business, especially as 84% of consumers won't shop with a brand again following poor delivery service, even if all the other purchase points are spot on.
How a 3PL benefits your eCommerce business
In addition to customer satisfaction, a 3PL can benefit your eCommerce business by helping to…
1) Reduce your overhead costs
Partnering with a 3PL provides several cost-saving advantages that can benefit to your business.
For example, storage is one of the largest costs associated with retailers. With a 3PL, these overheads can be drastically reduced.
A 3PL removes the need to rent or buy warehouse space. This eliminates the cost and need to oversee operations, labor and technology associated with in-house fulfillment.
In addition, 3PLs use their expertise to streamline processes which leads to reduced expenses. For example, many 3PLs have multiple locations which enables them to ship from the location closest to the customer, reducing shipping costs.
Furthermore, 3PLs have partnerships with shipping carriers, resulting in discounted shipping prices which you can pass on to your customers.
In conclusion, the reduced costs by partnering with a 3PL, by eliminating the cost of overheads required to run an in-house fulfillment center, labor, management, technology and shipping costs, far outweigh the long-term savings compared to trying to tackle all of the above alone.
Not to mention these savings can be passed onto your customers along with higher customer satisfaction which can, in turn, increase your customer lifetime value (CLTV) and average order value (AOV).
2) Broaden your reach
3PL partnerships can broaden and expand your business' reach with their extensive network of both national and international fulfillment centers.
This distributed network is an important factor to note and compare when choosing your 3PL provider. Expanding your reach not only opens the flood gates to the global digital buying market, amounting to over 2 billion buyers, but it also opens up reduced shipping costs. This is particularly important for international orders.
On top of higher shipping costs, customs duties and taxes can be costly and add on extra transit time. The expansive network of centers helps keep costs down, shipping times fast and customers happy. The world really is your oyster.
3) Streamline growth
Growth and expansion is the goal of most businesses. However, to facilitate this growth, you need to ensure that you are equipped with the resources to sustain the demand.
3PLs are experts at handling logistics associated with company growth and, as mentioned above, can help your business broaden its reach with their extensive network of fulfillment centers.
In addition, outsourcing repeatable tasks, like fulfillment and inventory management, frees up time to allow you to focus on the tasks that will directly facilitate growth in your business.
4) Access industry expertise
With logistics and shipping professionals who are experts in their field and knowledgeable on the latest trends in the industry, 3PLs allow you to tap into their expert knowledge.
Not only do they have the expert knowledge, but they also have the partnerships, resources and networks required to constantly improve efficiency, reduce costs and optimize processes.
Wrapping Up
Factoring in decisions like business size and direction, pricing, warehouse locations, shipping requirements, product requirements, and business objectives, it's important to carefully choose a 3PL that can meet and support your business goals.
The right partnership can excel your company's growth, broaden your reach and drastically reduce your costs.
Learn more about how MyFBAPrep can make logistics your competitive advantage.