Day:
August 18, 2022
eBay Fulfillment: Everything You Need to Know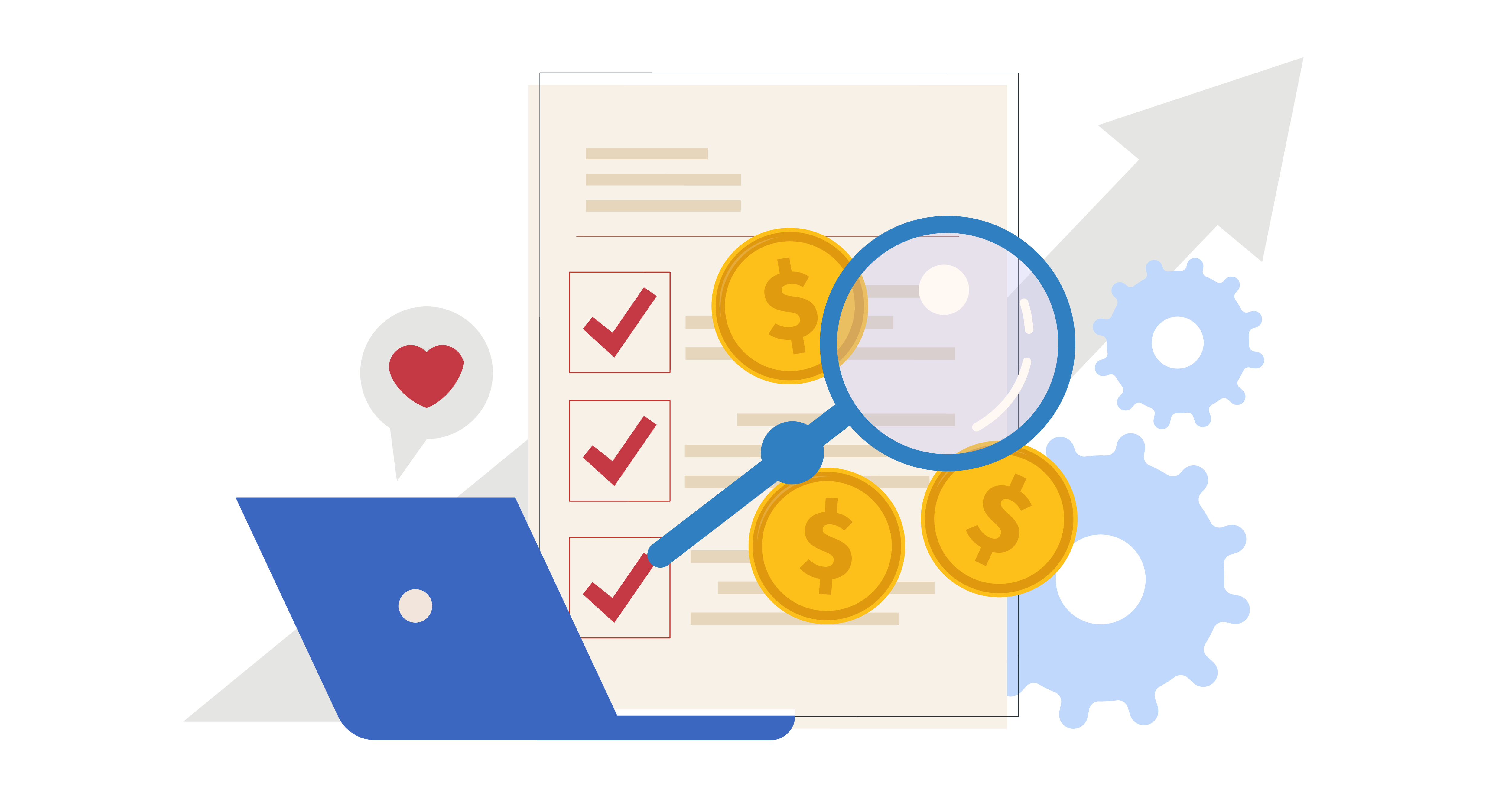 Debating an eBay debut for your brand? If so, it's easy to see why. With over 159 million users and 19 million sellers plus $10.4 billion in revenue in 2021, eBay holds a world of opportunity for ambitious eCommerce entrepreneurs.
When competing in such an expansive marketplace, it's vital to stand out and make a memorable impact in your target customer's world. That's where your fulfillment setup comes in. With the right approach, your brand can wow its customers and rise to the top as one of eBay's top performers.
But how do you go about crafting an effective fulfillment strategy? In this post, we'll dive into eBay's latest fulfillment service and share some simple tips for huge success on this titan marketplace.
Want to scale your eBay store? Learn how MyFBAPrep can help.
Does eBay have a fulfillment service?
If you've never heard of eBay's fulfillment service, you're not alone. Despite being tipped to be a rival to Amazon FBA, the service has flown under the radar.
The fulfillment solution called eBay Fulfillment by Orange Connex is a relatively new service. It launched in the US in July 2019 before expanding services in Germany in 2020 and adding a fulfillment option for the UK in late July 2021, and Australia in February 2022.
This isn't eBay's first rodeo in a fulfillment-related project. In 2019, eBay created a fulfillment service called Managed Delivery but shut it down shortly after in 2020. These days eBay acts as a broker with a select few delivery partners, combining their prep and shipping services with eBay's tech tools.
Got big growth goals for your eBay store? Discover how MYFBAPrep can make your goals a reality.

eBay Fulfillment by OrangeConnex services and fees: How it works
Like most prep and shipping providers, eBay Fulfillment by OrangeConnex has rules, processes, and fees you'll need to get accustomed to for a successful partnership. Let's explore some essential details:
Onboarding process
To get accepted and enrolled in the eBay Fulfillment by OrangeConnex program, some steps you'll need include:
Sign up to register your interest in the service, and an eBay rep will call to discuss your fulfillment needs.
Choose a fulfillment partner from the lineup.
Prep goods for shipping into the warehouse or request assistance with this task.
Send goods to the specified warehouse.
Storage and shipping processes
Once your goods are in eBay's fulfillment network, you're ready to start shipping goods. The partner fulfillment company will take responsibility for tasks such as:
Picking, packing, and shipping
Providing delivery updates
Processing returns
Fulfillment fees
eBay will invoice your business according to the fulfillment services you use. Fees for eBay's fulfillment service consist of 3 parts:
Fulfillment service fee: a flat fee for each order according to the package weight, and if it has more than 1 item, you'll incur an extra charge per piece
Storage fee: For every cubic meter your products require, you'll be charged daily
Additional services charges: From product labeling to disposal, you can pass on prep-related tasks and will incur charges depending on what service you use.
There's never been a better time to level up your eCommerce store. Get started with MyFBAPrep.
Pros and Cons of eBay Fulfillment by Orange Connex
For many brands, eBay Fulfillment by Orange Connex will be a much-anticipated saving grace. However, the service isn't perfect. To help decide whether eBay's fulfillment partnership is right for you, let's examine some of its pros and cons:
Benefits of eBay Fulfillment by Orange Connex
Attractive, customer-focused shipping perks: Late cut-off times, same-day handling, international shipping, next day, and same-day delivery options are just a few perks eBay Fulfillment by Orange Connex offers. These benefits can positively impact your customer experience and boost conversions.
End-to-end inventory management: From the moment you send goods to eBay Fulfillment by Orange Connex, you'll have full visibility of your stock's whereabouts. As a result, you'll have more peace of mind and the ability to plan stock purchases with greater accuracy.
Seller protection on errors: No more worrying about costly fulfillment errors. If eBay's service is at fault, your brand won't be penalized and will reimburse your business. You'll also get performance-related boosts when you sign up. For example, eBay will wipe all "Item Not Received" notes on your account.
Multichannel fulfillment capabilities: eBay Fulfillment by Orange Connex allows you to fulfill orders on other platforms using your stock in their warehouses. This perk will reduce the capital and time investment your brand needs to sell across channels.
Gain shoppers' trust with transparent delivery updates: eBay shares its service delivery up-to-date tracking and delivery information on orders. You can pass this on to customers to drum up excitement and reassurance.
Drawbacks of eBay Fulfillment by Orange Connex
Service quality could vary: The broker-like setup of eBay Fulfillment by Orange Connex could mean shipping service quality varies depending on your chosen delivery partner. This makes it difficult to know what service level your customers will experience.
Storage fees could rack up quickly, impacting your ROI: Since this program charges storage fees daily, you could end up with huge bills, especially if you send high volumes to the warehouse or have bulky items.
Your items may not be eligible for the service: Some items are prohibited by Orange Connex, which could render you unable to use their service. Some forbidden products include:

strong poisons
Biochemicals
Explosive items
Flammable liquids
Natural resources, e.g. plants
Fertilizer and raw materials
Foods

4 Tips for success on eBay
Whether you have a new store or have been selling on the eBay marketplace for years, there are some timeless and strategic moves you can make to improve your results. To get started, let's break down a few:
1) Pick the right products
Your product selection can make or break your conversion rates on eBay. Therefore, it pays to keep a catalog that meets your target customer's needs and reflects growing trends. Some steps you can take to uplevel your product portfolio:
Conduct research to find attractive goods your target customer is looking for.
Select items with high-profit margins to accommodate shipping and ad costs.
Monitor and adjust your prices according to market rates with a pricing tool to stay competitive.
2) Select the best fulfillment provider for the job
Getting your fulfillment processes right plays a huge role in success on eBay. But to ensure you have a profitable system, it's vital your fulfillment provider is the best fit. So, assess your options against your business' current growth stage and goals. Some additional pointers on what the "best" fulfillment service looks like are:
Experience in eBay selling
Capacity to scale services up and down (fast)
Offers services that complement your targets
Is fairly priced
Top tip: Excellent shipping and return options combined with fantastic products can help you achieve the highly coveted and profit-boosting "Top Rated Seller" status.
3) Make your listing stand out
Your listings are your products' stage. Ensure they don't fade into the background by improving key aspects of your listings and splitting testing for continuous improvement. For some pointers, here are steps to take:
Optimize your listings: Combine SEO with high-quality images and product descriptions to display your items in the best light and make buying from your brand the best option. Also, test different listing formats, e.g. auction and fixed price, to find the optimal blend for your product portfolio.
Offer free shipping to attract shoppers: eBay states winning over hesitant shoppers and business growth as just a snippet of the benefits you can experience with free shipping. So, tweak your pricing to make free shipping possible and impress shoppers with fast options. Also, provide a generous returns policy to decrease friction in the buying process.
Price products low when launching products: To gain sales velocity and reviews, aim to price your new offers 10-33% lower than your intended future selling price and your competitors' current asking price.
Drive your own traffic: To get more engagement on your listing, tap into organic traffic with social media and experiment with influencer campaigns and paid ads. Then split test with eBay's promoted listing campaign. Nearly 16% of products on eBay have promoted listings, leaving many opportunities for your brand to get noticed.
Use good reviews to drive more sales: Utilize user-generated content in your social media and email marketing campaigns to attract shoppers to your listing.
4) Encourage buyer reviews
A review is so powerful it can determine whether a shopper buys from your brand or your competitor. So, make it a priority to secure reviews from buyers by providing an outstanding product and service, delivering on your promises, and shipping goods promptly.
You can also request an honest review from buyers via the eBay platform, and package inserts encourage buyers to contact you if they have any issues or concerns. Also, appeal negative reviews you can't resolve with the customer. For example, say you ship the right product and the buyer mistakenly believes they received the wrong item and won't remove the review, even after you've contacted them. You can contact eBay to request they remove the review.
Build a successful eBay fulfillment strategy
From handling shipping in-house to outsourcing fulfillment services, many options are available to take your eBay fulfillment from good to great. But to maintain customer satisfaction and a healthy bottom line, you must explore what fees your business can handle compared to the service level it requires and use it to guide your fulfillment strategy. Stay updated on your store's fulfillment requirements as it scales, and be ready to upgrade when needed. Follow these tips and tricks, and it won't be long before your brand outdoes its competitors and thrives.
Ready to level up your eBay store's results. Partner with MyFBAPrep.