Pacers Running is an iconic running shoe retailer that celebrates the journey and accomplishments of runners. They build communities by putting on best-in-class experiences for runners and delighting their customers with white glove service.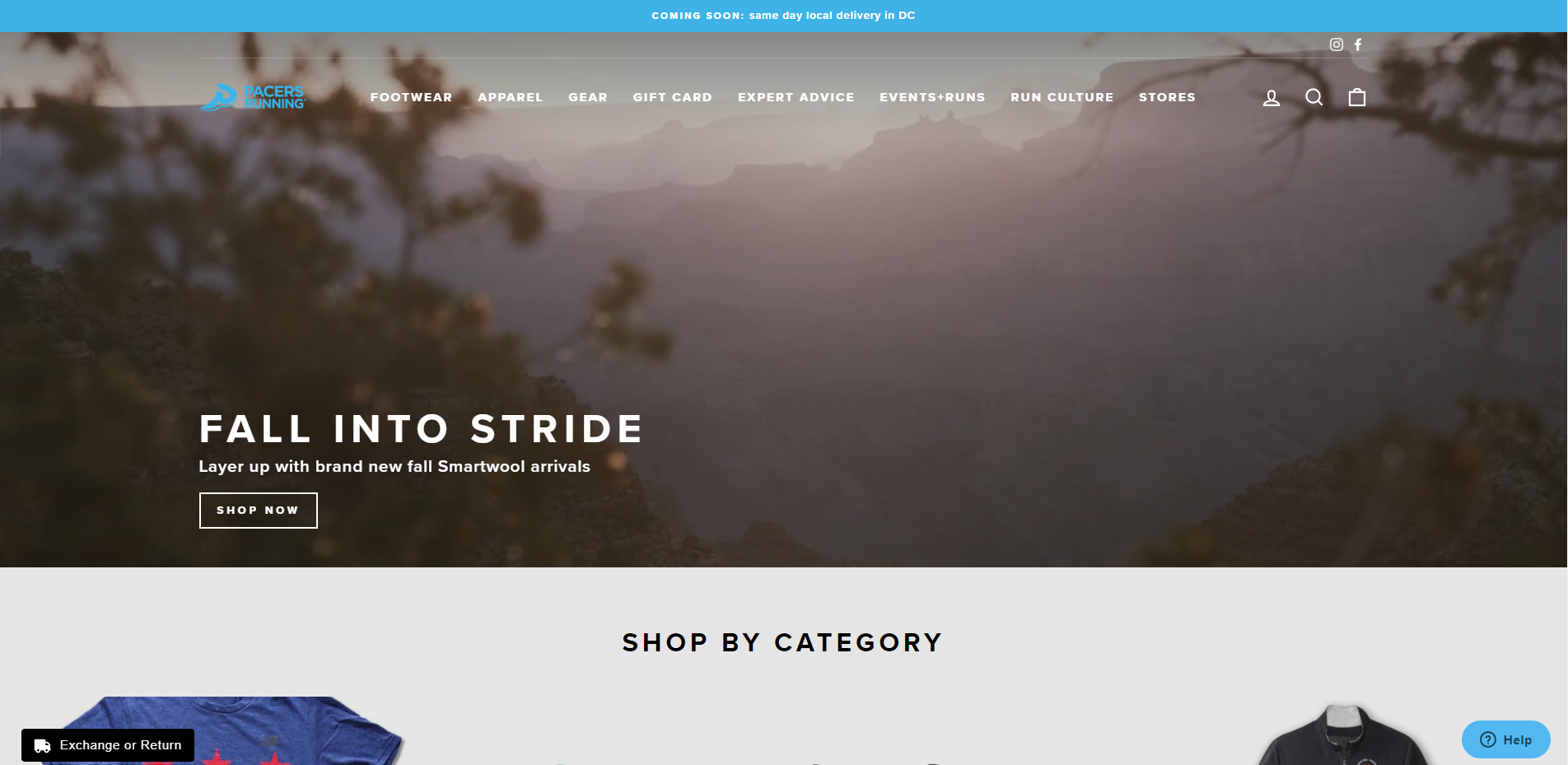 They utilize MyFBAPrep to handle their Shopify fulfillment and Amazon FBA prep, so we spoke with Pacers Running President Chris Farley to hear about how they transformed their logistics into a competitive advantage.
Building a brand
"We need multiple touchpoints with consumers, to tell them about our events and really get them out and running, walking, and being active." — Chris Farley, Pacers Running President
Pacers Running has more than just customers — they have fans. That isn't surprising given their dedication to the customer experience. In addition to building a movement around running and being active, they tailor their buyer experience to inspire their customers.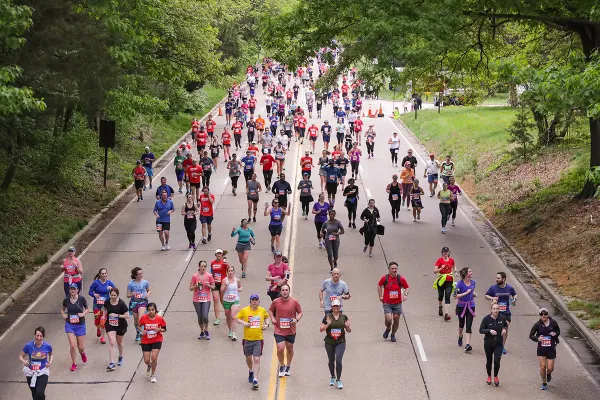 According to Chris, they find their Shopify channel the most exciting because they have the most control over the customer experience and are able to "dynamically communicate with these customers who go to our website, inspire them to run, talk about the next great race, and tell them stories about running."
"If you go to runpacers.com, powered by Shopify, a lot of those shoes are shipped by our friends at MyFBAPrep." — Chris Farley, Pacers Running President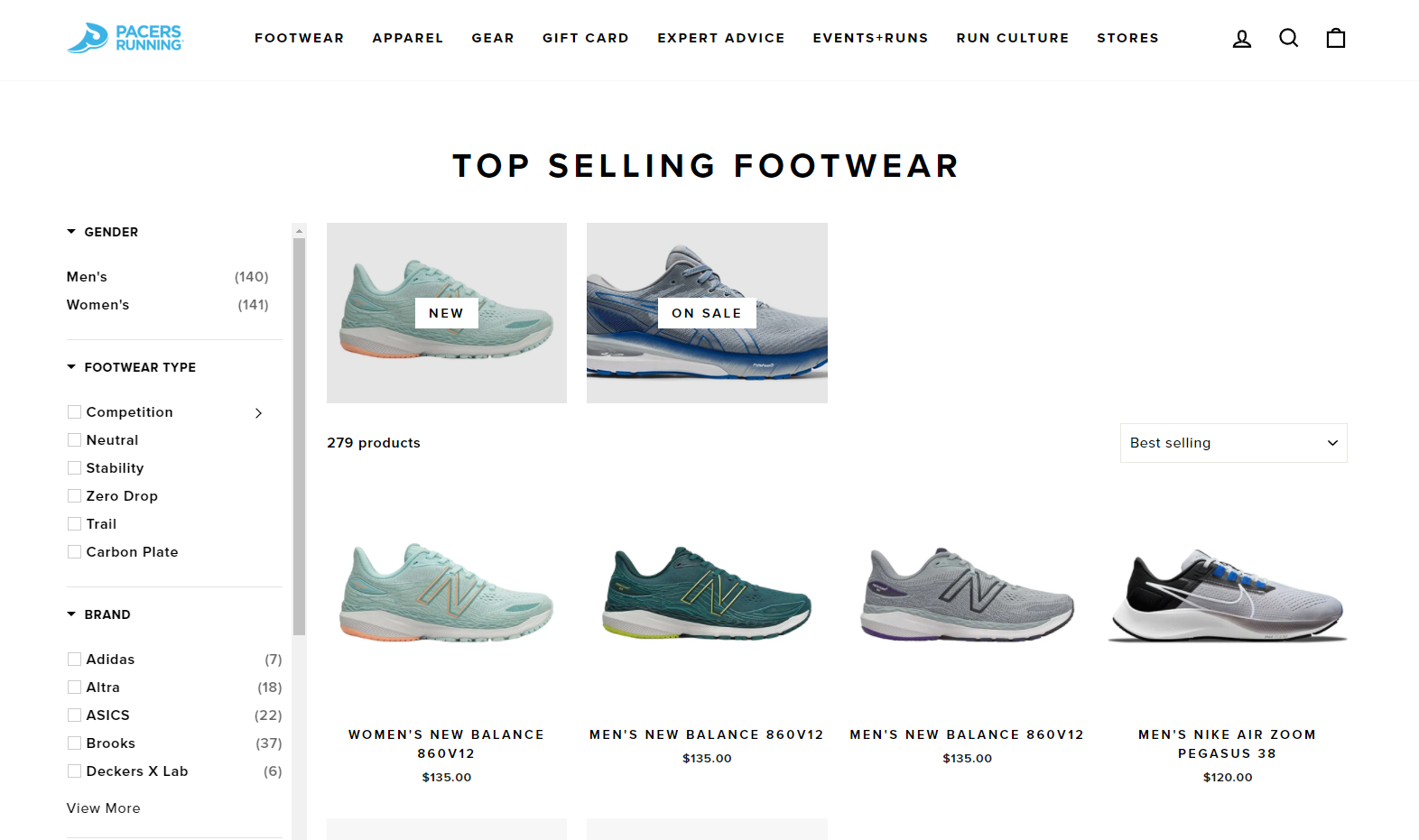 However, selling thousands of shoes a month isn't without its challenges. So, Pacers Running worked in partnership with MyFBAPrep to find unique solutions and face these challenges head-on.
Finding an authentic partner
"I'm working with people at MyFBAPrep who are invested in our success." — Chris Farley, Pacers Running President
Beyond viewing our sellers simply as customers, the MyFBAPrep team strives to be partners with everyone we work with. For eCommerce merchants, it's especially important to find a reliable logistics partner who can strengthen any weak links.
"Consumer behaviors will never be the same. So, it was important for us to have a partner who would execute flawlessly on large-scale fulfillment logistics, which is not something that's ever going to be our core competency." — Chris Farley, Pacers Running President
Another component of being a real partner is how we work to solve merchant problems, find the best solutions, and brainstorm together.
"If you want a real partner to help you problem-solve, MyFBAPrep is a good solution." — Chris Farley, Pacers Running President
This problem-solving approach developed a unique system for Pacers Running that works well for their needs. It's a lens we bring to all of our sellers as we aim to be reliable and problem-solving fulfillment and logistics partners.
Forging their own path
"The advantage of MyFBAPrep is the flexibility I have in working with them to make my own path and figure out what this looks like together. There is no one size fits all." — Chris Farley, Pacers Running President
Prior to working with MyFBAPrep, Pacers Running had a third-party warehouse and planned to use a different 3PL to handle their DTC fulfillment. When we first began working together, they wanted MyFBAPrep exclusively for FBA prep.
"We had a design that was completely different from where we are today. I started working with them in January [2021] and our design was going to be using another contractor to help us do the direct-to-consumer shoes. It didn't work out. So, we had to scrap everything, and together, we came up with a new plan … It wasn't just, 'This is what we do, so we're going to fit you into that mold.' The attitude was, 'Let's learn about what your needs are, who you are, who your company is, what your goals are, and let's go.' That's been a game changer for us." — Chris Farley, Pacers Running President
When something didn't work out, MyFBAPrep and Pacers Running sprung into action to fix the issue, with great results. We were able to find unique solutions that addressed their concerns and met their buyers' expectations, to turn logistics into their competitive advantage.
According to Chris, "I trust it's a significant savings and I know we couldn't do it ourselves. And they're a real partner."
Taking on logistics challenges and turning them into a competitive advantage
"DTC, storing pairs, and preparing shoes for FBA have all been a huge advantage for us." — Chris Farley, Pacers Running President
MyFBAPrep was able to help Pacers Running in three key ways:
Tackling the unique logistical challenge of shipping shoes one at a time, at scale
Warehousing and storing shoes to give them an edge during supply chain issues
Prepping items for Amazon FBA with rapid turnaround times
1) Shipping shoes at scale
"Shipping shoes one at a time is not sexy or attractive for vendors, 3PLs, or anyone. And it's really difficult at the scale we wanted. What we're talking about is hard … and I like having partners who are willing to take on that challenge as well." — Chris Farley, Pacers Running President
MyFBAPrep was able to create a custom racking solution tailored to handle a large number of SKUs with low quantities of each, such as a wide range of shows with multiple sizes, and a few pairs in each size. We paired this solution with innovative software that tracks every last pair of shoes throughout the entire prep and fulfillment process.
2) Warehousing shoes to mitigate supply chain challenges
"Having a partner who could warehouse shoes became a huge advantage for us. The flexibility, different plans, and different storage options we had with MyFBAPrep was vital as we faced supply chain headwinds coupled with phenomenal growth in our channel. We need to warehouse a lot of shoes as supply chains get tighter and tougher and tougher, so being able to have a partner who understood that business and worked on the fly to sideline and store these shoes effectively and cost efficiently — and be able to ultimately turn them into sales on whatever channel we needed them for — was huge. So, we really loaded up on inventory, and having that flexibility gave us a competitive advantage." — Chris Farley, Pacers Running President
The team at MyFBAPrep always keeps an open line of communication with our merchants, so we knew about the goals of Pacers Running and that they were having supply chain issues. Understanding this meant that we were able to pivot into FBA, DTC, and storage solutions to help them beef up their logistics resilience.
By using simple software for team communication, we were able to give Chris real-time information about their shipments, while also getting updates about any changes on their end. This helped us handle their warehousing and fulfillment in a way that enabled uninterrupted sales, despite supply chain issues.
3) Fast and efficient FBA prep
"They prepare a lot of our shoes for FBA, and it's pretty much on autopilot. I kind of take it for granted that it gets done quickly." — Chris Farley, Pacers Running President
Initially, we had a different system in place that wouldn't be conducive to footwear. Then, as Chris notes, "the [MyFBAPrep] team pivoted and came up with a new system that has been effective for our business." This flexibility has helped us find the best prep process for different product lines, categories, and unique SKUs for all of our clients.
The MyFBAPrep team developed a custom prep process that reduced the number of touches per product and was applicable to all product mixes, especially shoes. We tracked our prep product by the hour, allowing us to make tiny adjustments for massive compound improvements. All of these efforts working together enabled us to get Pacers Running inventory through our system and into FBA in one to three days.
Meeting the consumer expectation for speed
"If we can't get [shoes] out through your distribution channels and onto our consumers' feet, we're wasting money." — Chris Farley, Pacers Running President
Before the pandemic, consumer expectations for increasingly fast delivery times were already rising. Chris notes, "We have to deliver on that expectation in a cost-effective and efficient way."
At MyFBAPrep, we continue to build our warehouse network to enable the sellers who work with us to meet those expectations with network breadth, process efficiency, and creative problem-solving. We approach each issue uniquely, understanding no two merchants are alike.
Today, Pacers Running is able to deliver their direct-to-consumer orders within one to three days using MyFBAPrep's network.
"MyFBAPrep saved us time and money, because now we're able to react quickly, get product out, and now we have an ecosystem that scales." — Chris Farley, Pacers Running President
The MyFBAPrep advantage
"If you want to surprise and delight your consumer, you look for a partner like MyFBAPrep." — Chris Farley, Pacers Running President
MyFBAPrep has helped Pacers Running use logistics to give them the upper hand. Together, we've built a partnership and system that works for a unique business model and continuously delights their customers.
According to Chris, MyFBAPrep is an "extension of this white glove experience that we want to provide." Experience it for yourself at Pacers Running.
"It's really a relationship thing … we've been very fortunate in our business as it's grown to have a partner that can grow and scale along with us." — Chris Farley, Pacers Running President
At the end of the day, MyFBAPrep empowers our merchant partners to build stand-out experiences for their buyers with seamless multi-channel prep and fulfillment. We're able to do this at scale with more than 50 warehouses worldwide, including across the USA and in Canada, the UK, and Germany. Thanks to decades of experience in logistics, the team is able to build, train, and grow our network to provide seamless and flexible eCommerce solutions.
If your business also wants to provide a high-end customer experience with every interaction, get in touch today!