Direct-to-consumer (DTC) brands are experts at building unique, engaging buyer experiences. They understand the value of having a direct line to their customers, making an impression, and staying top-of-mind when it comes to consumer choice.
Even enterprise brands and established merchants can benefit from observing what their peers are doing to stand out. To that end, we've put together this list of 100+ direct-to-consumer brands to watch. We've organized this DTC brands list into categories so you can easily browse by industry.
The brands listed are all DTC-first, meaning they emerged as online brands. They're trailblazers in the online space, so you're going to want to keep these on your watchlist. After all, every brand needs some level of online DTC presence in today's society.
Health, beauty, and skincare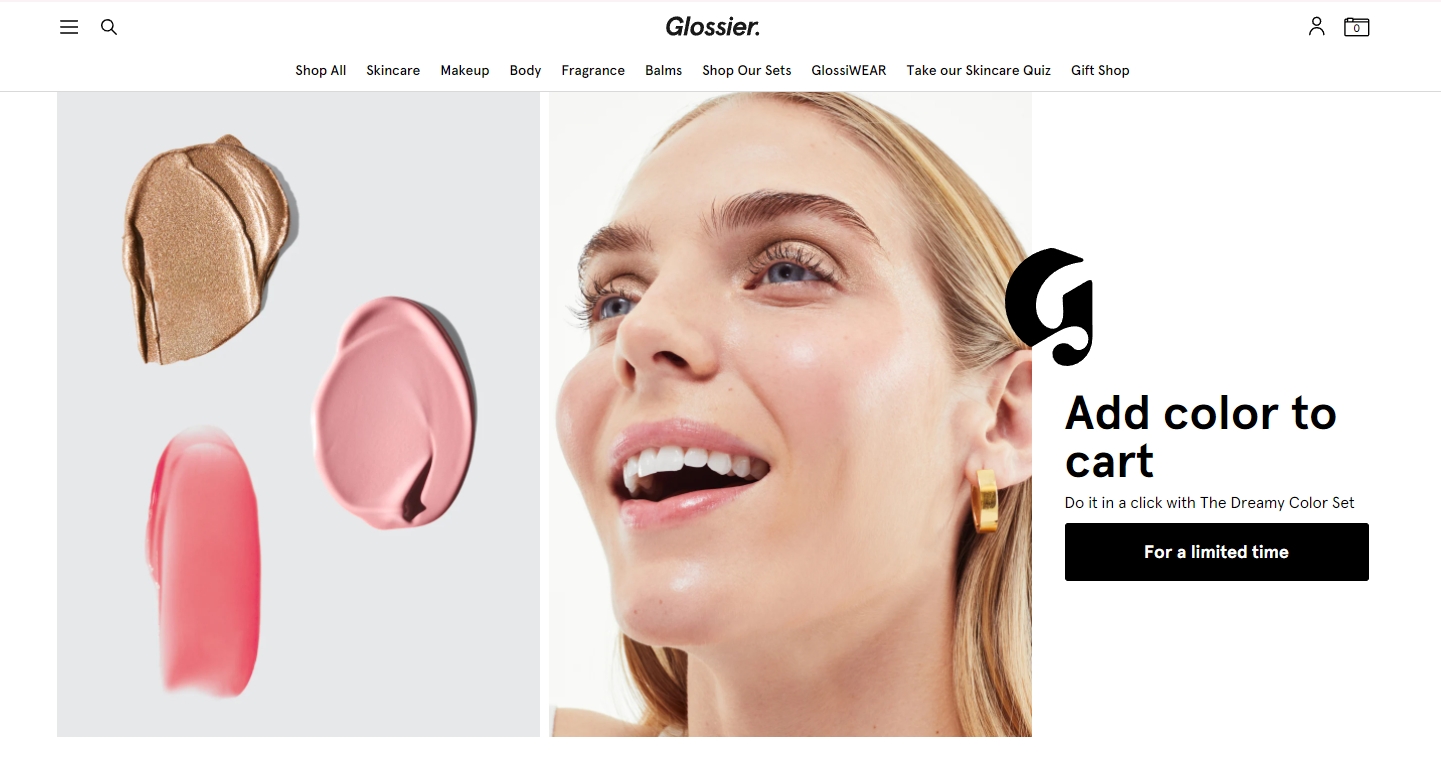 Glossier creates skincare and beauty products designed with real beauty routines in mind.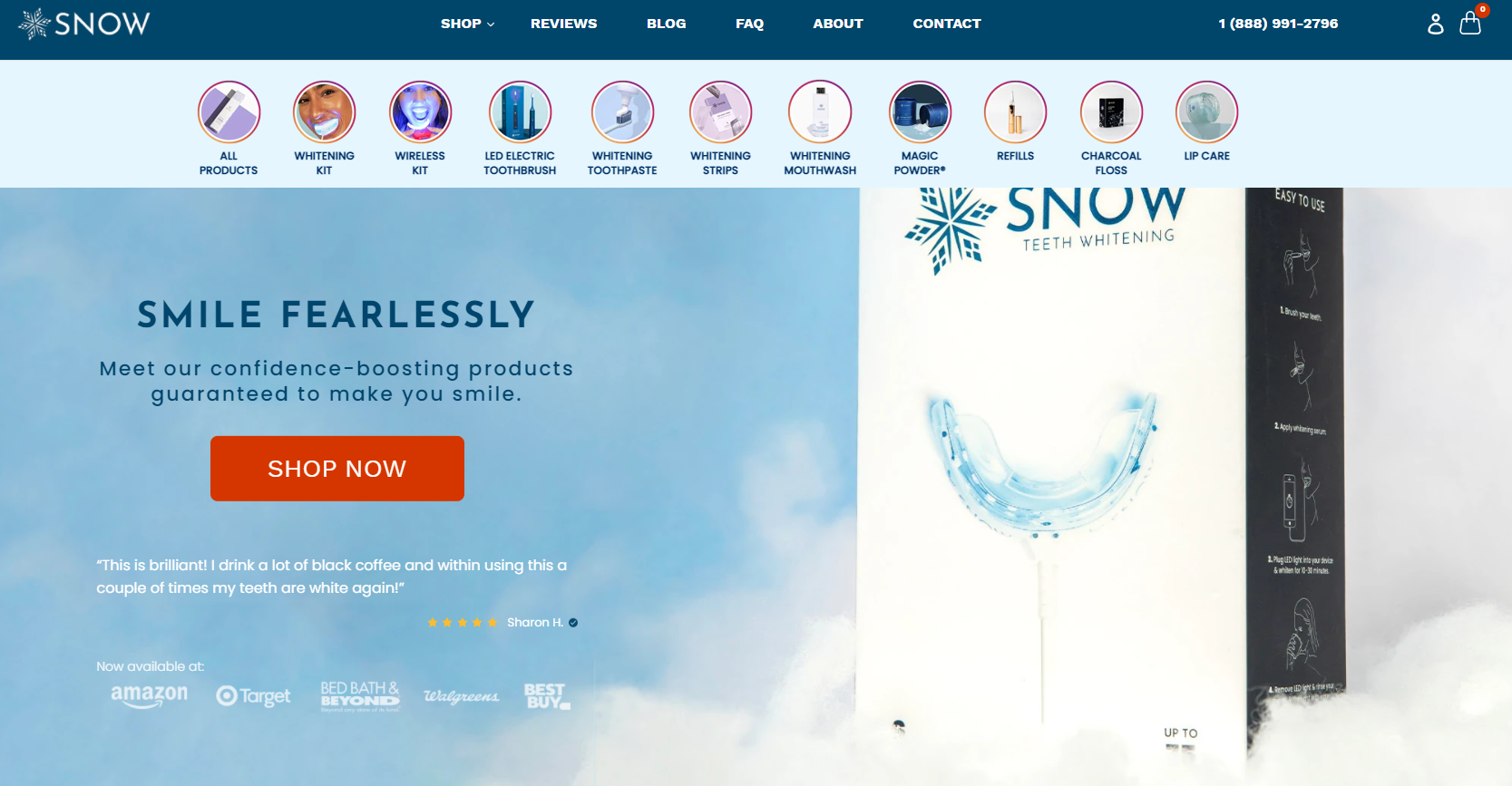 Snow offers all-in-one LED-activated teeth-whitening kits guaranteed to make you smile.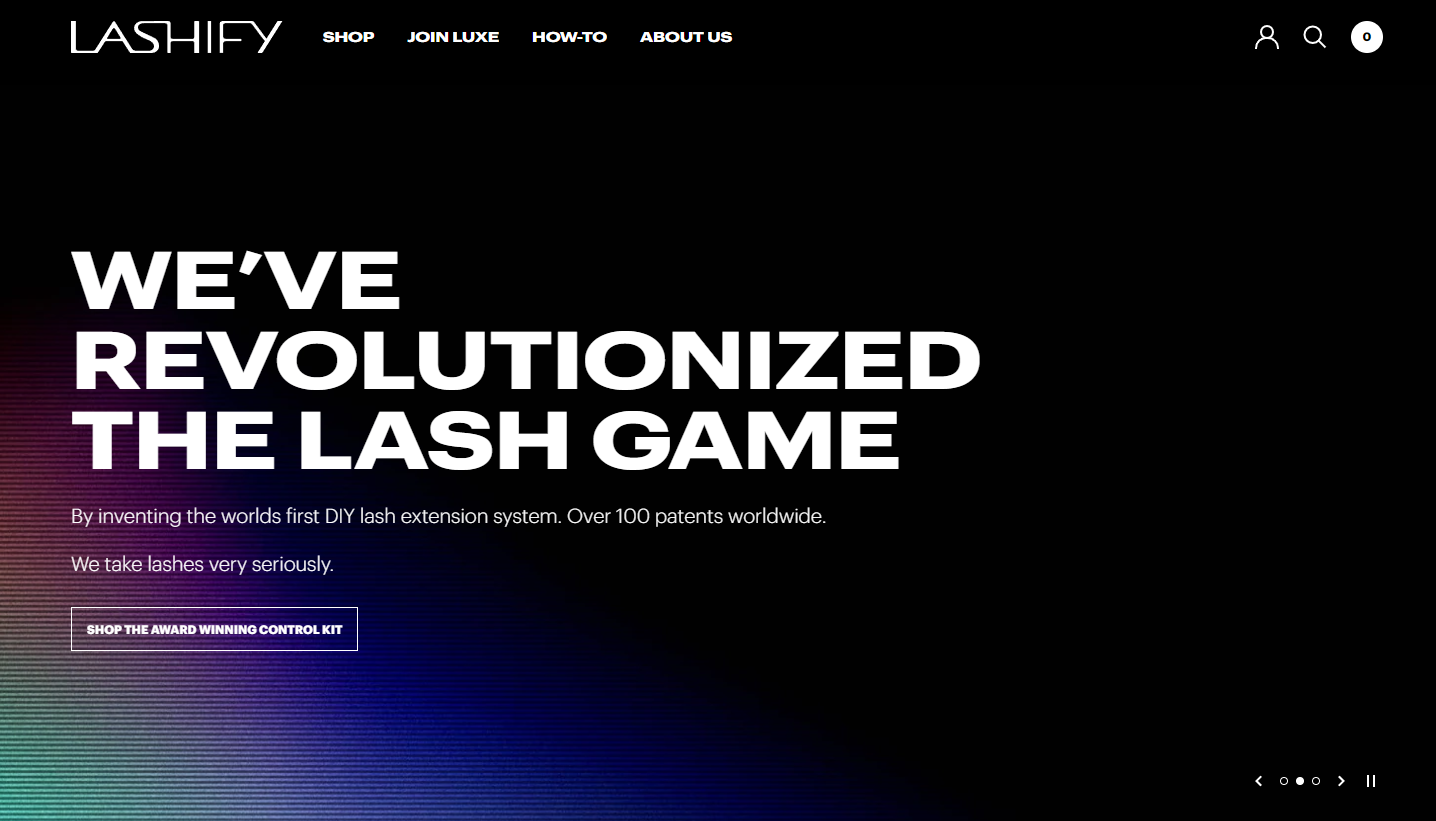 With over 100 patents worldwide, Lashify is a pioneer of DIY lash extension technology.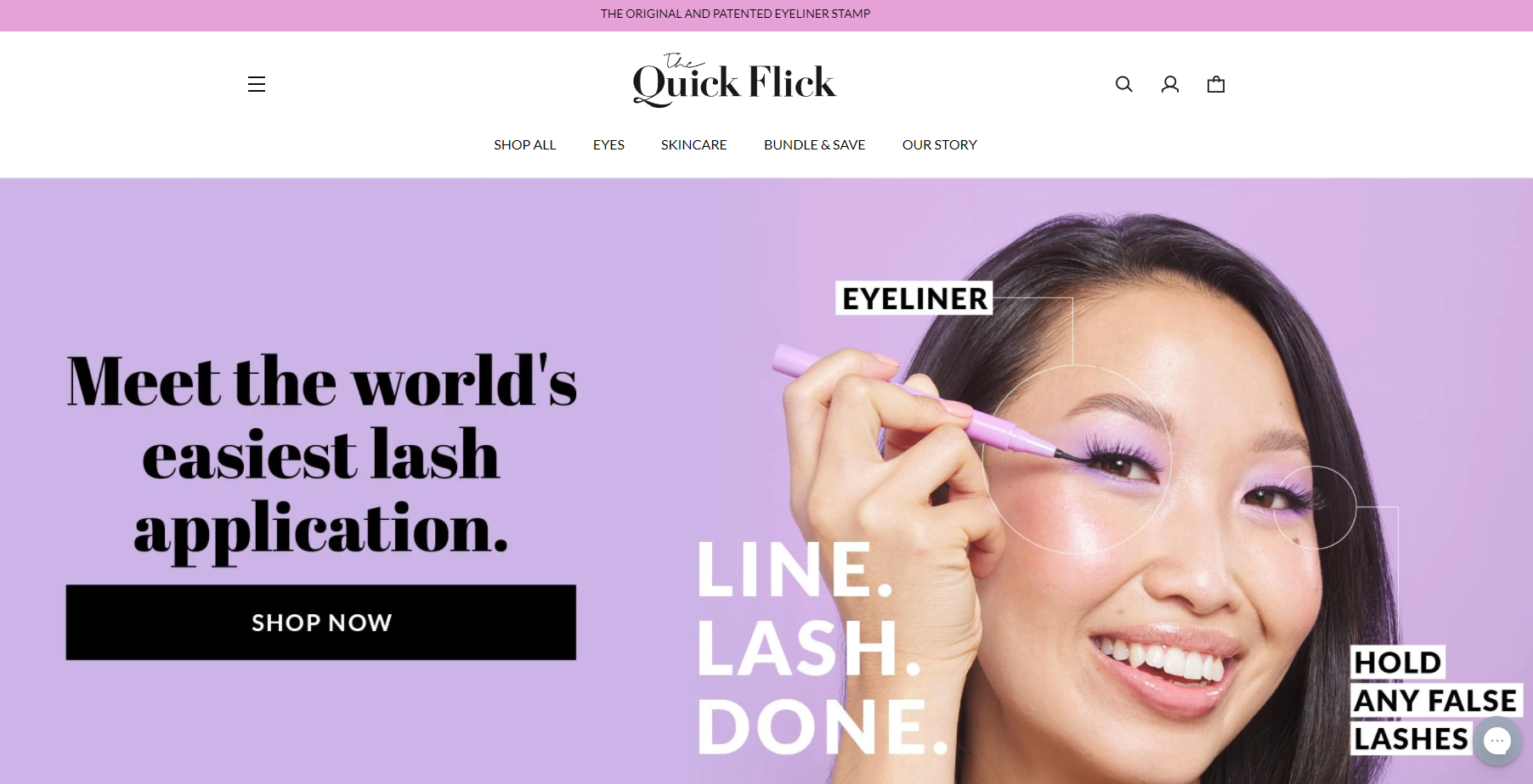 The Quick Flick is a team of beauty innovators offering compact, time-saving, and multi-functional products such as their winged eyeliner stamp kits.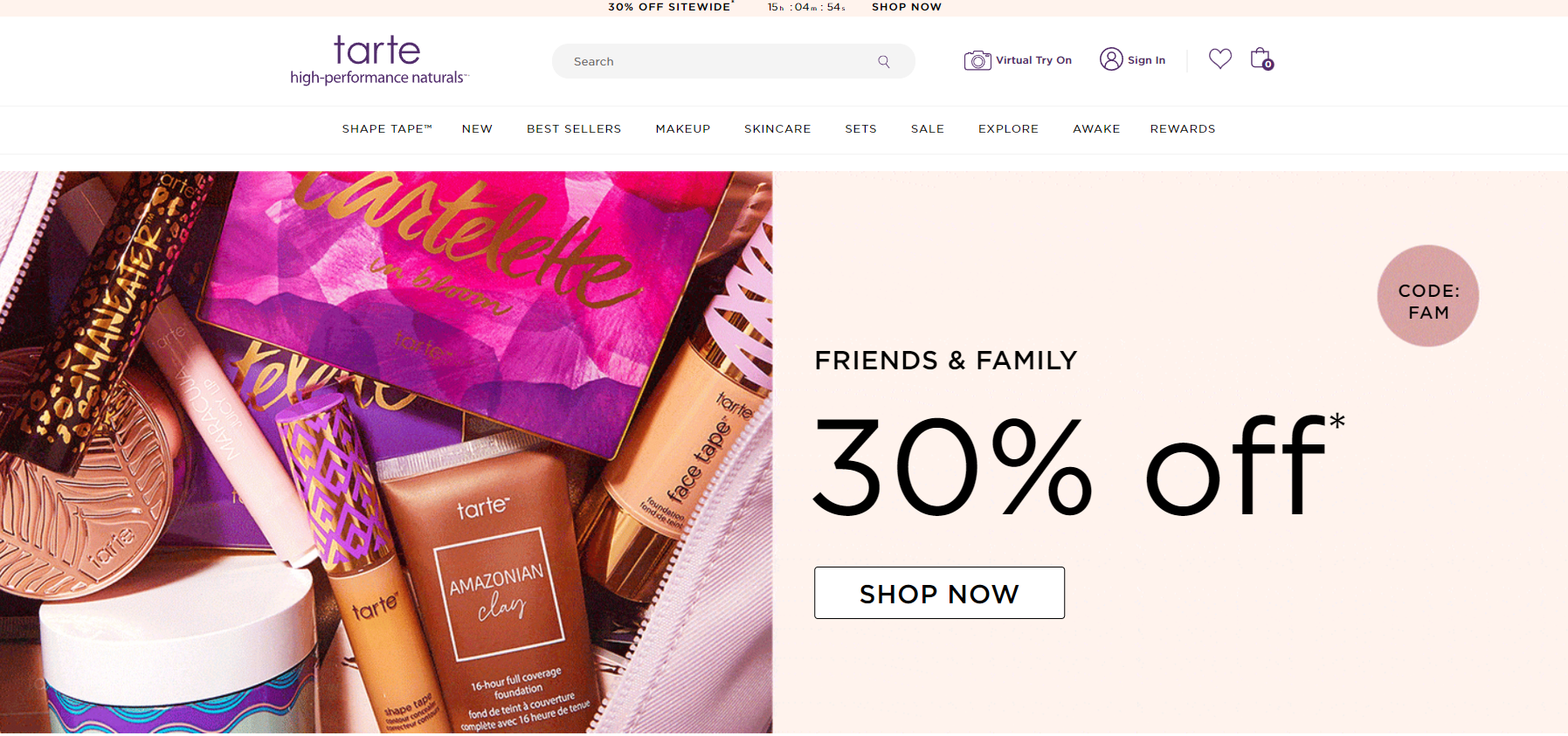 Tarte Cosmetics offers good-for-you, eco-friendly makeup and skincare products that are formulated with a blend of naturally derived ingredients.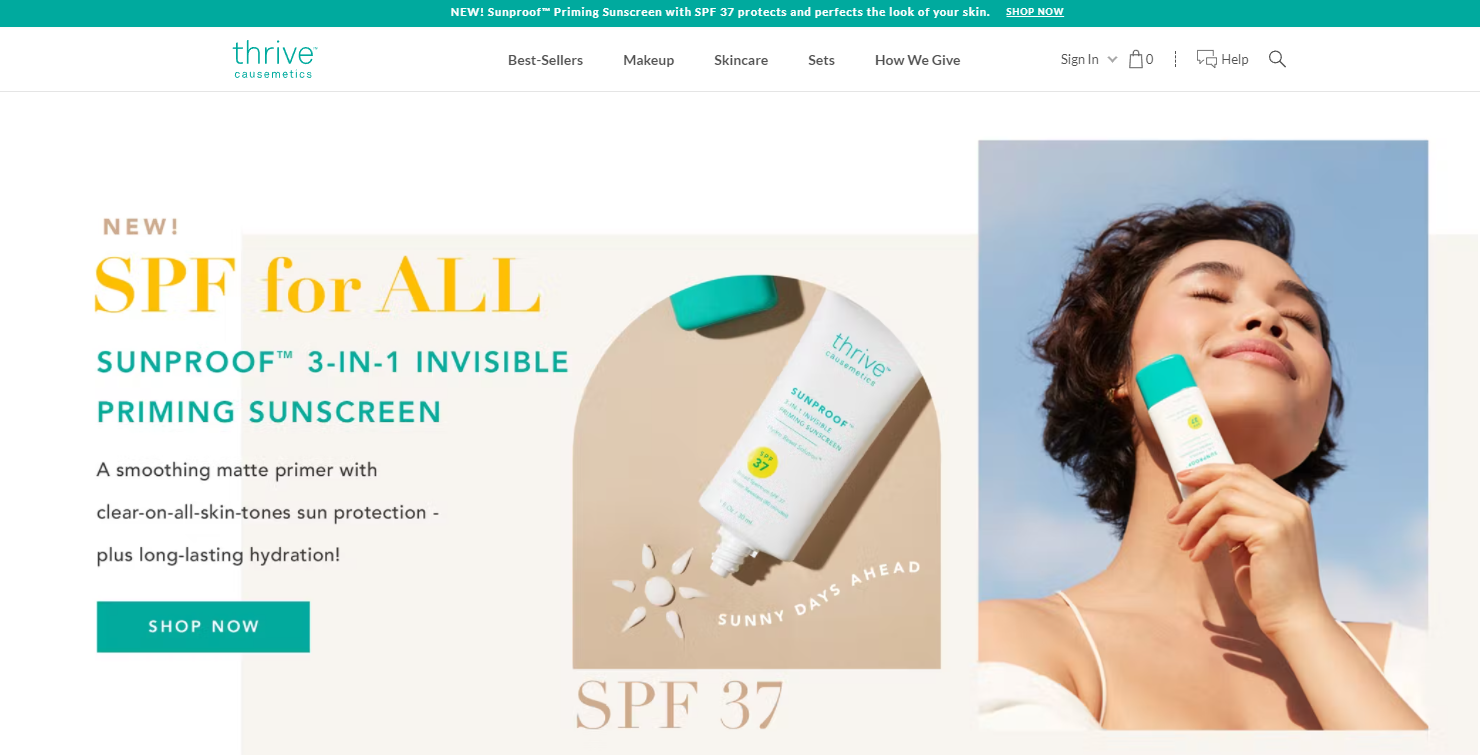 Thrive Causemetics is a luxury beauty brand that donates money for every product purchased toward causes that help women thrive.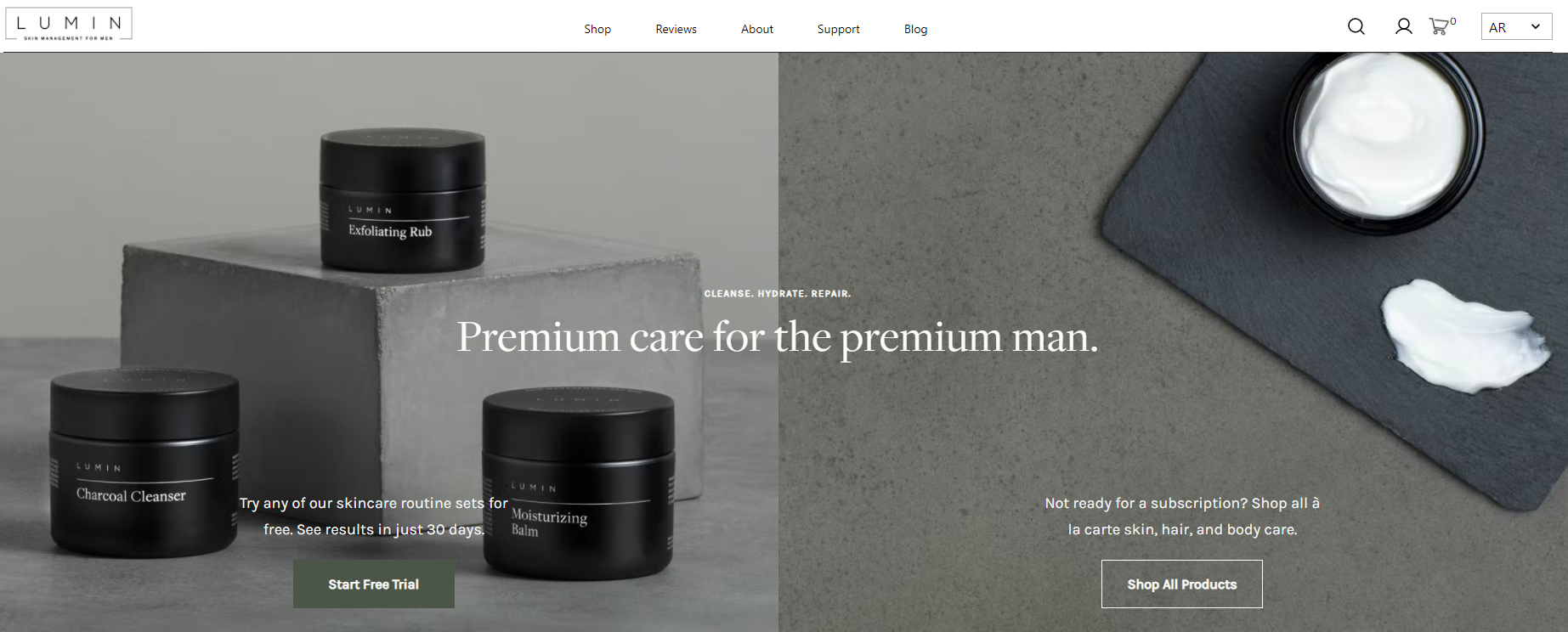 Lumin sells premium skincare products to help men take control of their daily skincare routine. Their products are formulated to combat dark circles, revive dull skin, fight wrinkles, and reduce acne scarring.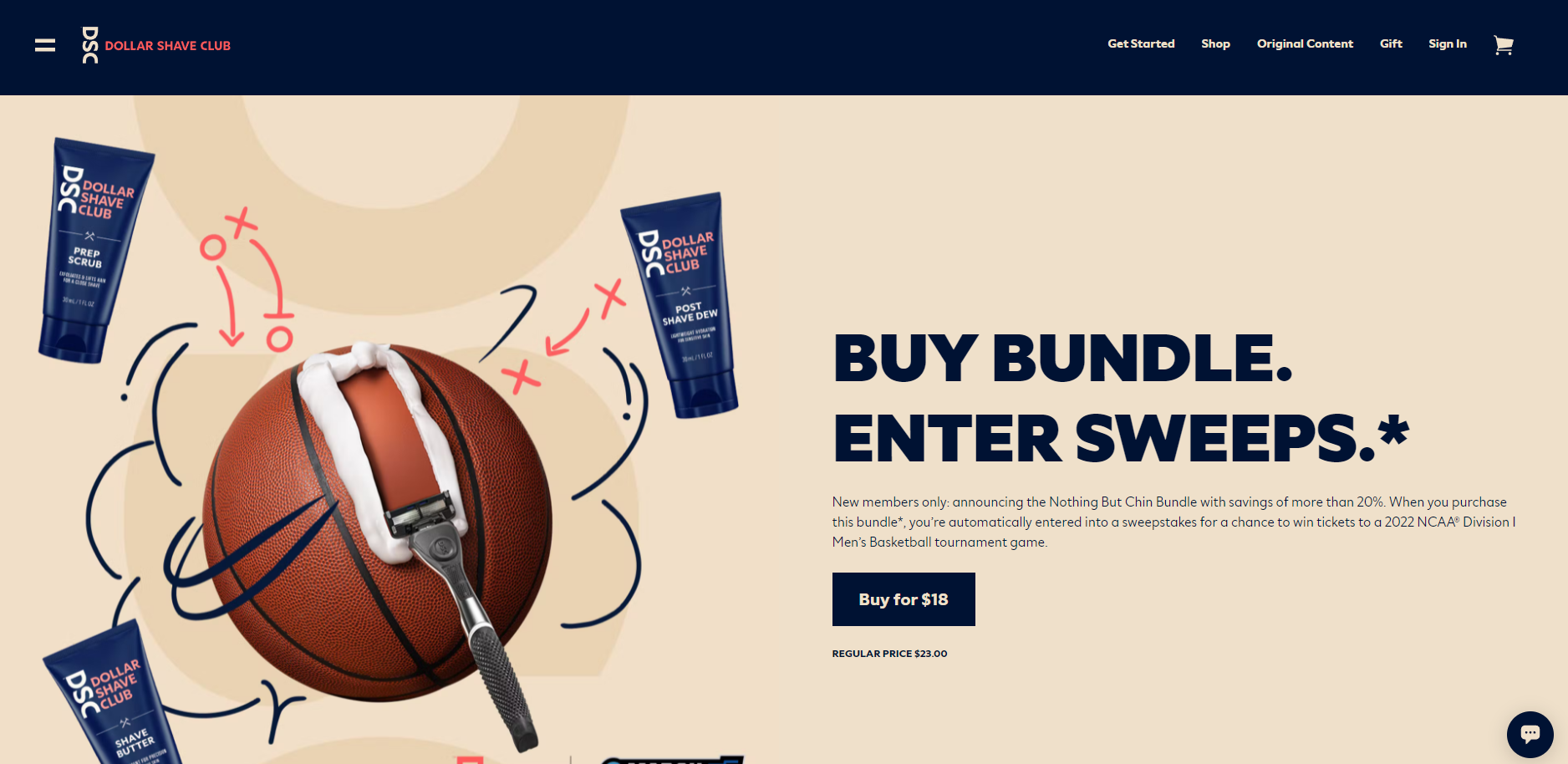 From razor blades to grooming products, Dollar Shave Club's nifty subscription model automatically delivers everything you need in the bathroom straight to your doorstep.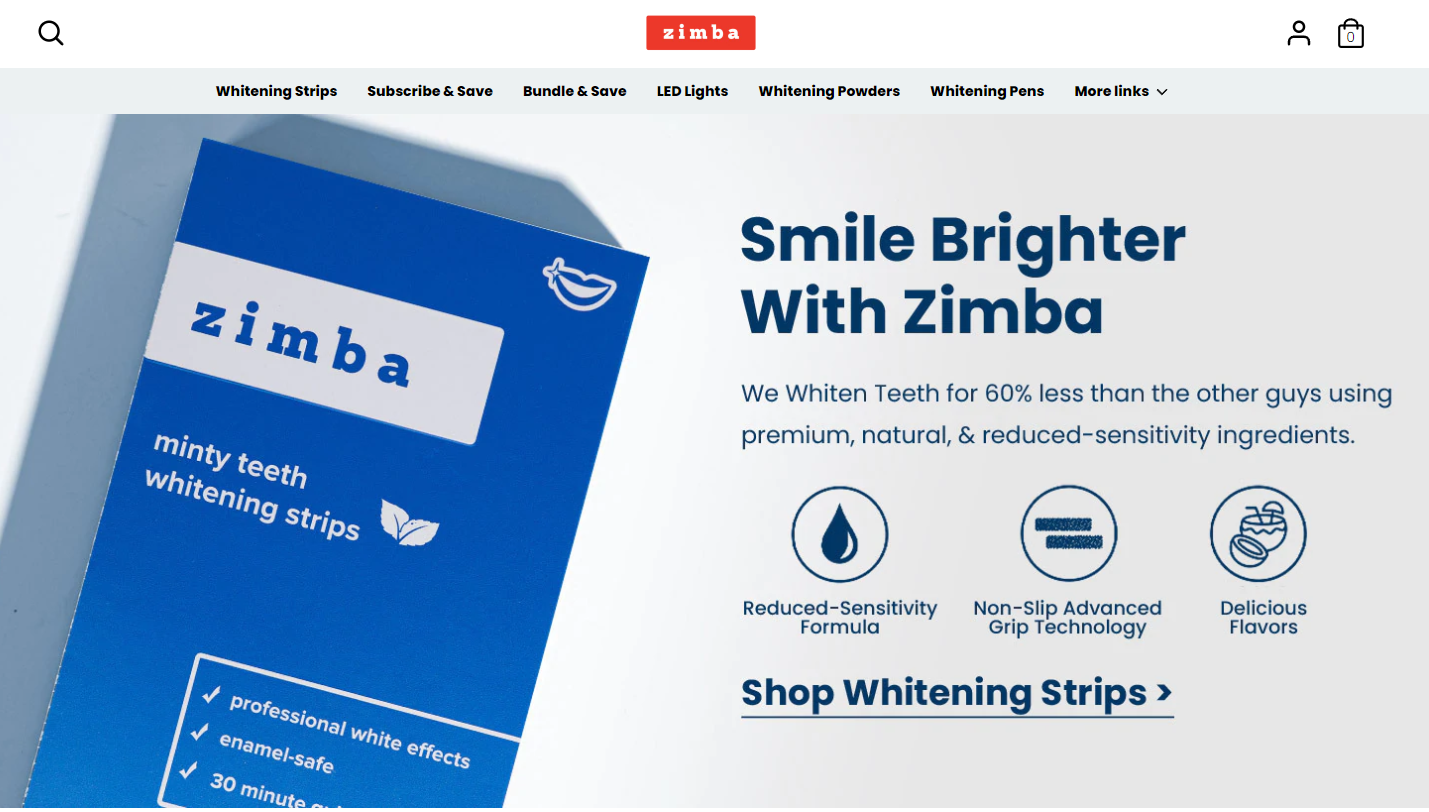 Zimba's teeth-whitening strips promise to whiten teeth at a 60% lower cost than other brands, using premium, natural, and reduced-sensitivity ingredients.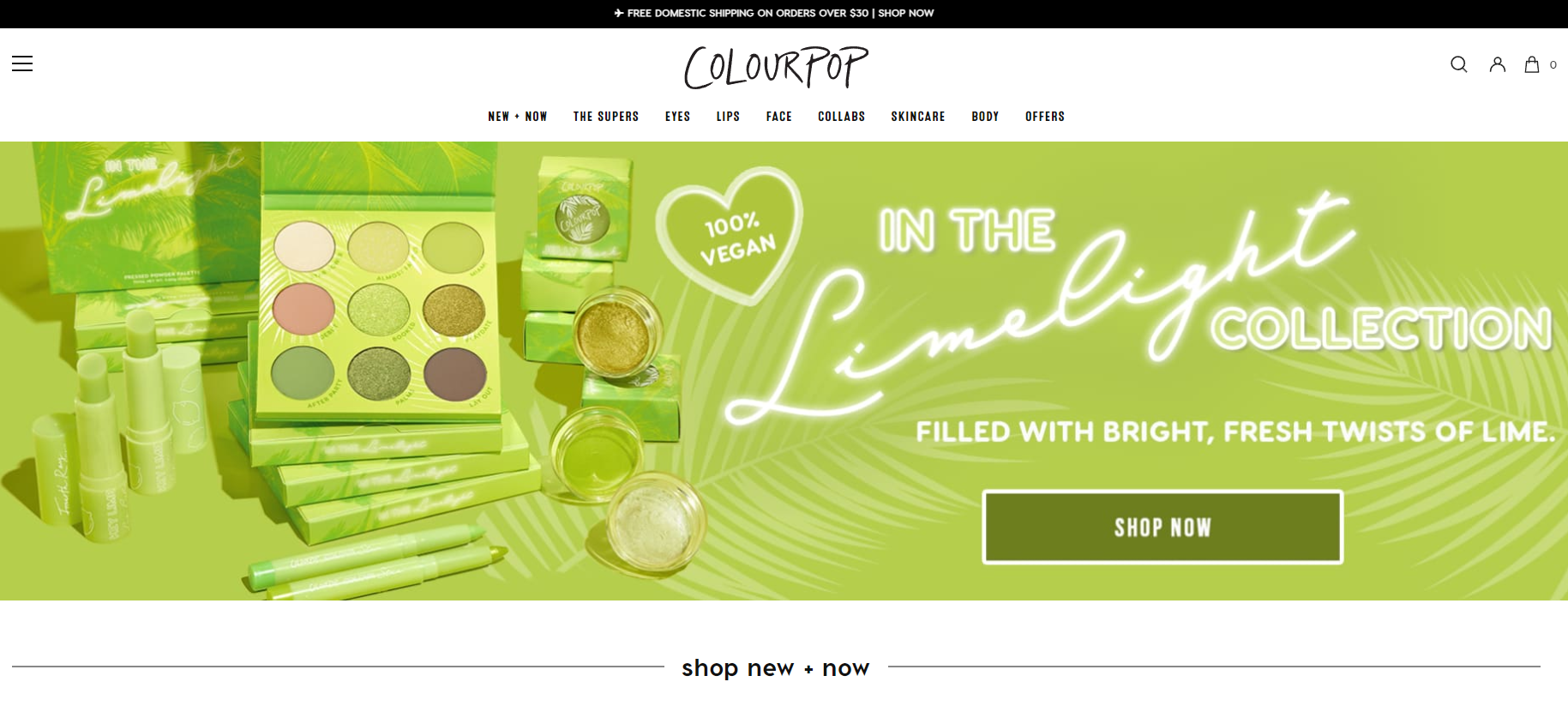 ColourPop Cosmetics are redefining luxury beauty with their collection of high-quality, cruelty-free cosmetic products at affordable prices.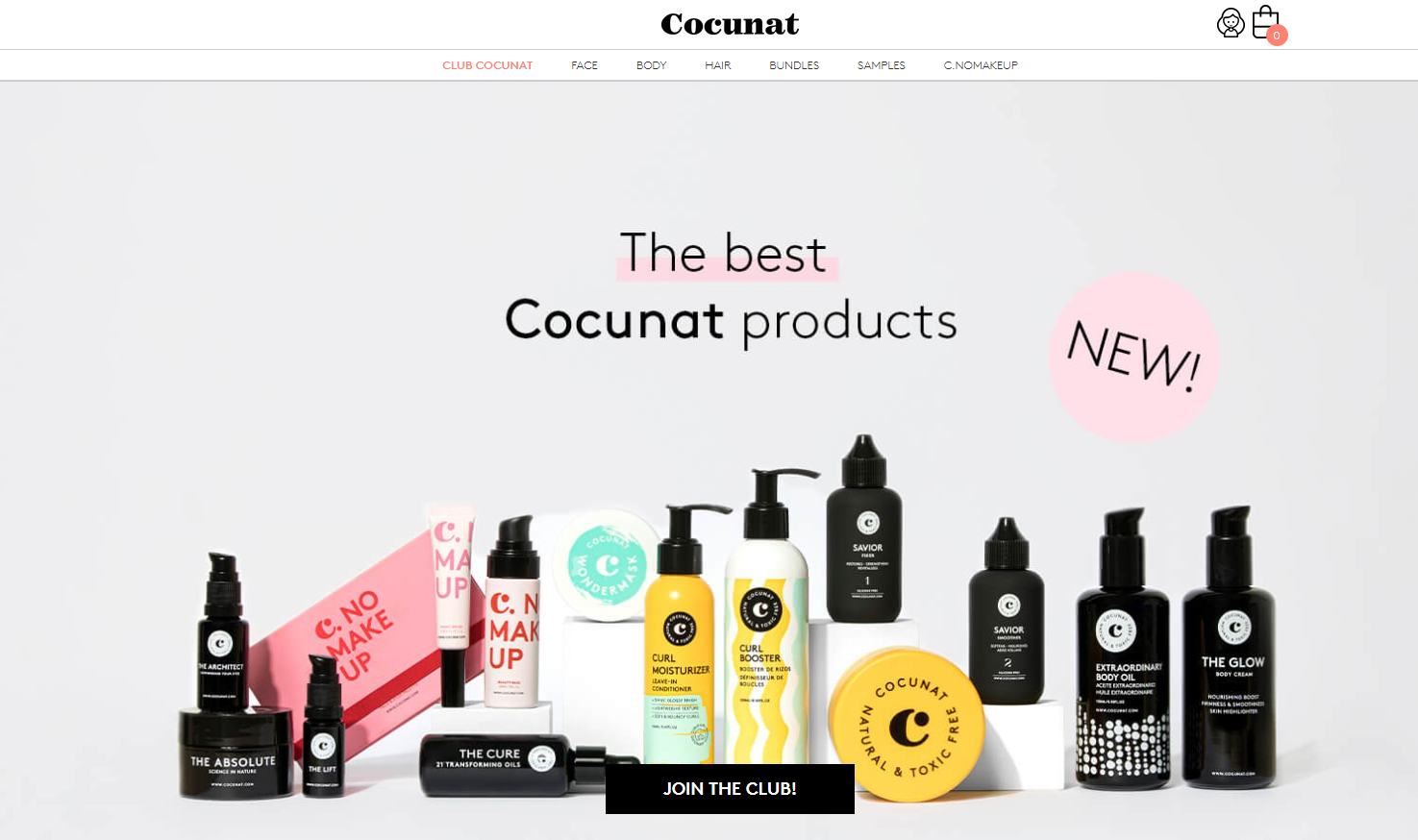 Cocunat is a natural cosmetics brand that prides itself on being 100% toxic-free, sustainable, cruelty-free, and vegan.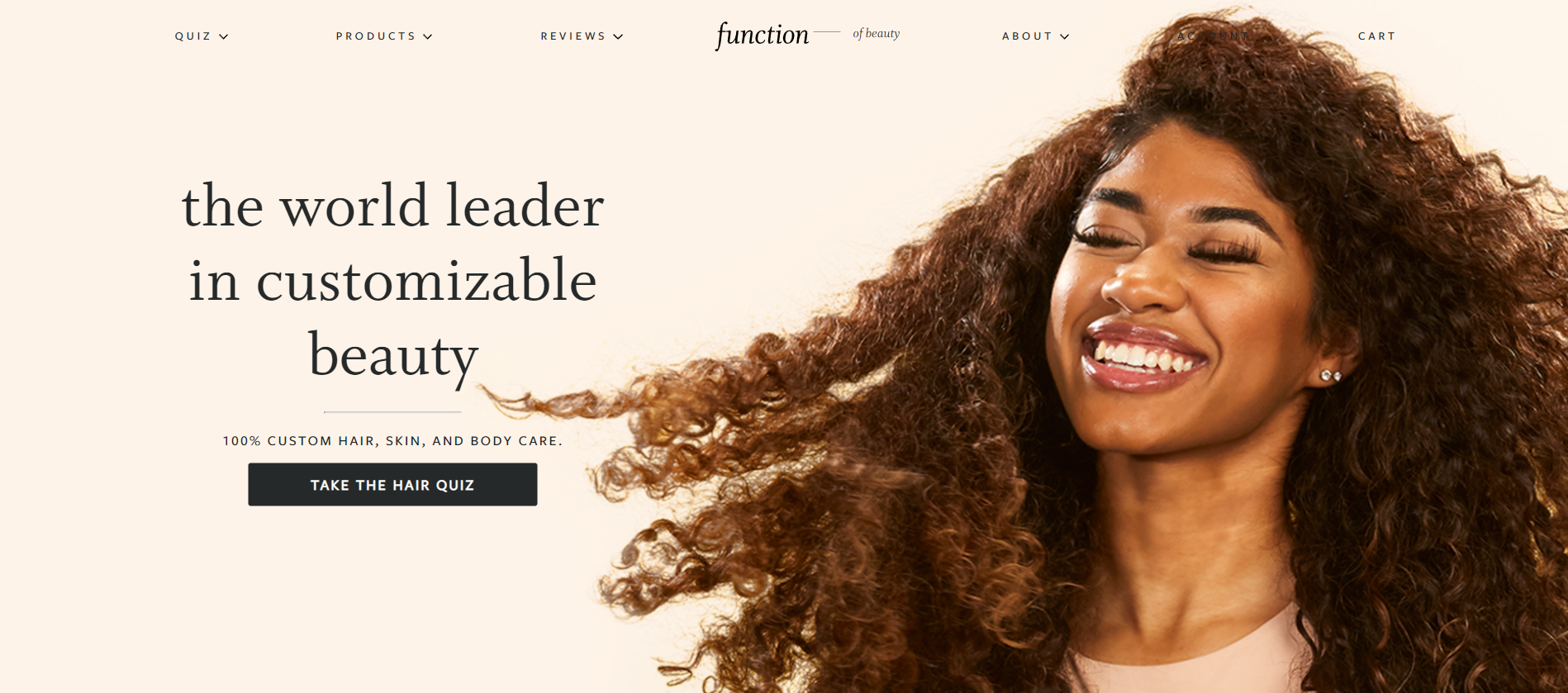 Function of Beauty is known for their customizable, personalized haircare. They also offer skincare that can be tailored to your unique needs.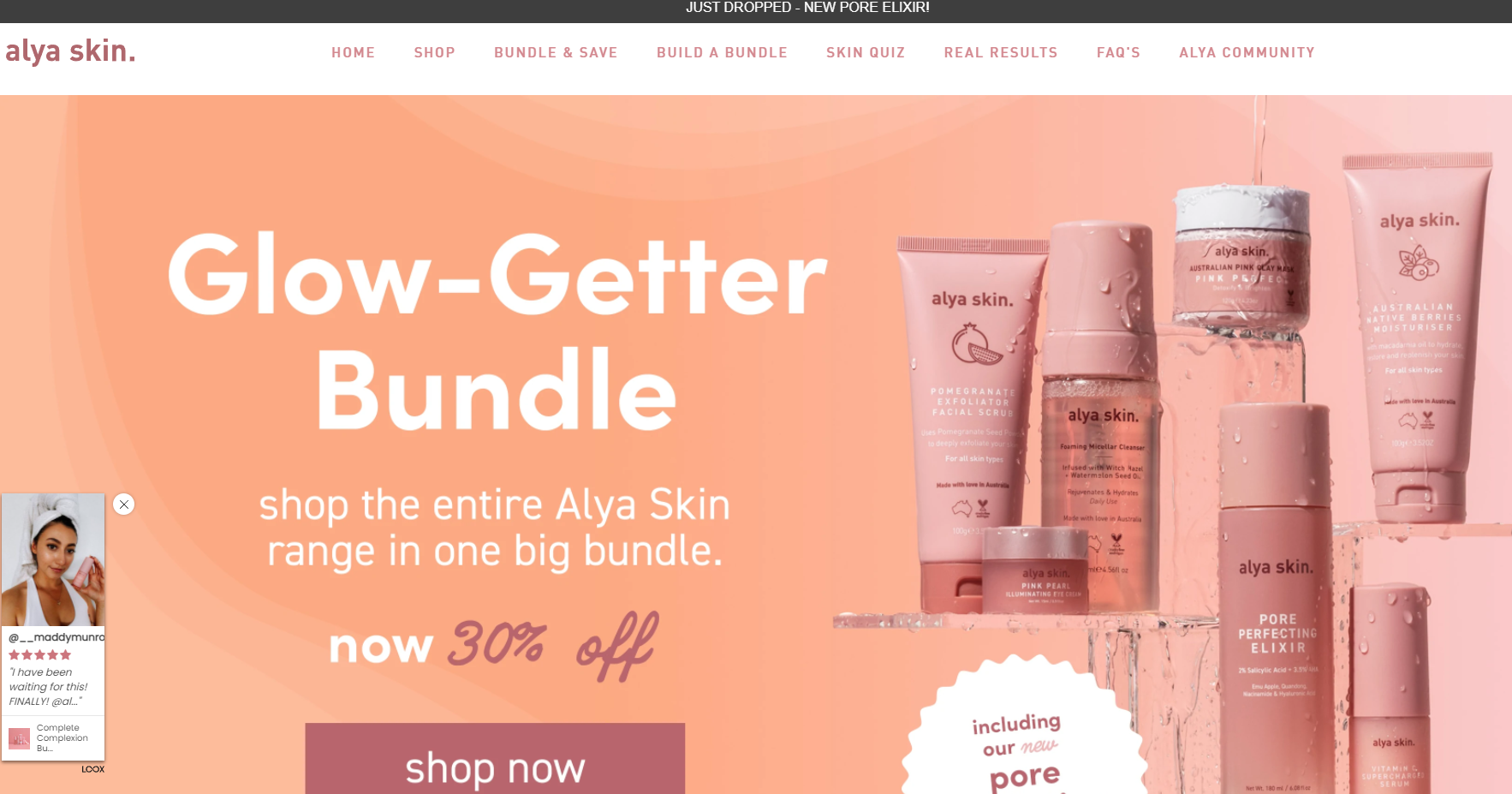 Famous for their pink clay mask, Alya Skin is on a mission to change the game for your skin by boosting your confidence with a problem-free complexion.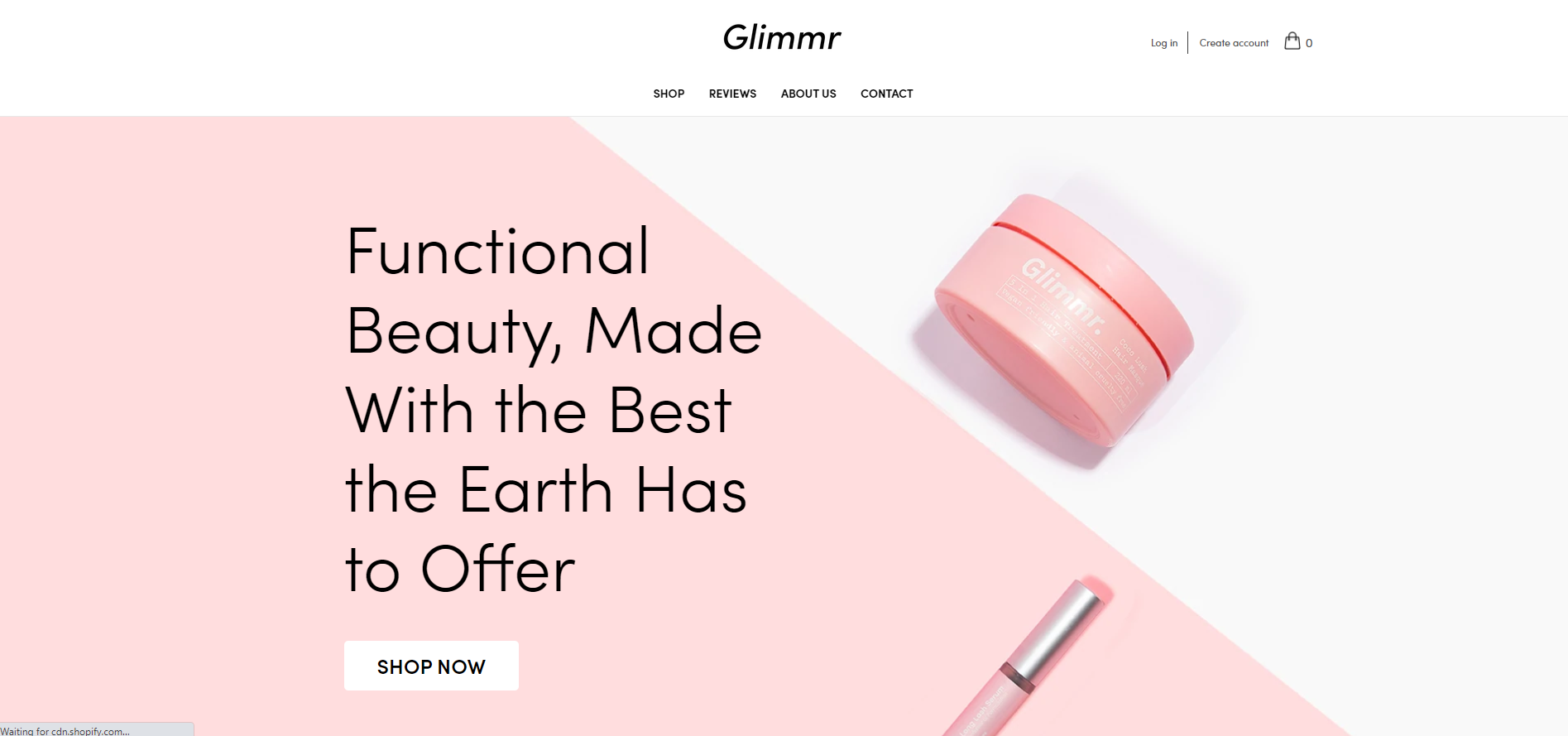 Glimmr's journey started with a revolutionary hair mask and has evolved into a full collection of all-natural, affordable solutions to common beauty problems.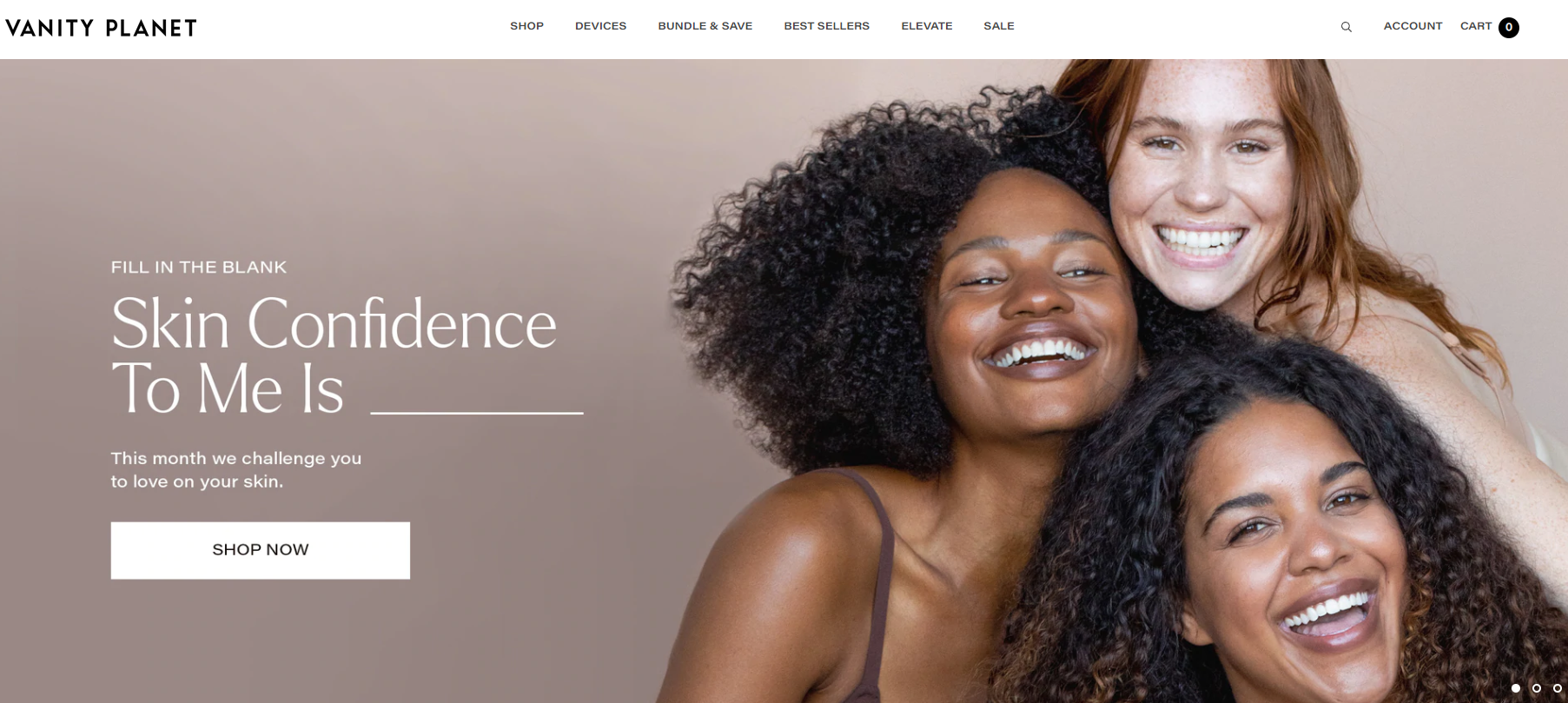 Offering a range of beauty care products and devices, Vanity Planet considers itself a one-stop shop for all things skin, hair, health, and well-being.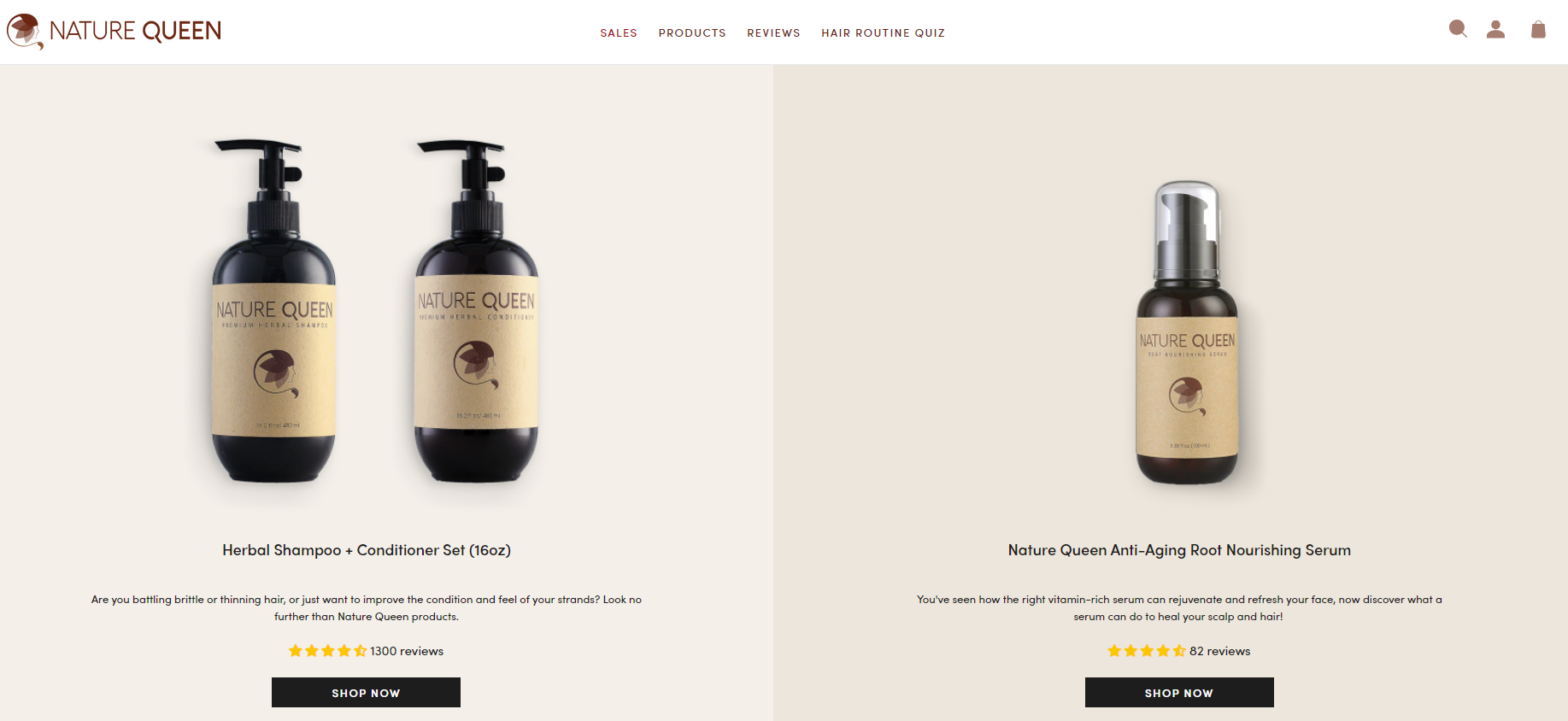 Nature Queen shampoo and conditioner contain a unique formula that provides essential oils from nine natural-healing herbs to refresh, nourish, and stimulate hair follicles.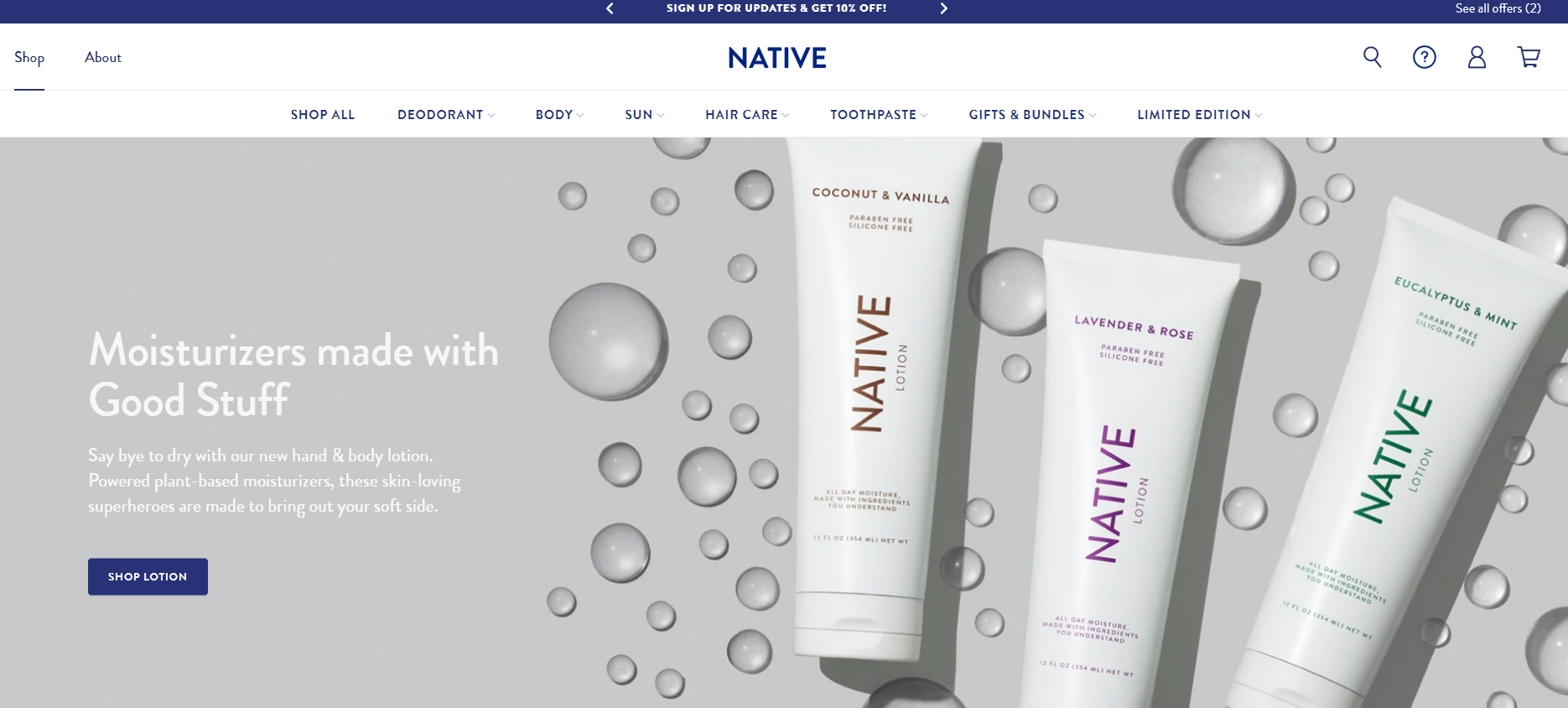 Native has a wide array of all-natural personal care products, with their best-selling being their deodorant.

Supply fuses classic shaving and plant-based ingredients with modern science and engineering innovations to deliver high-performance products for personal grooming.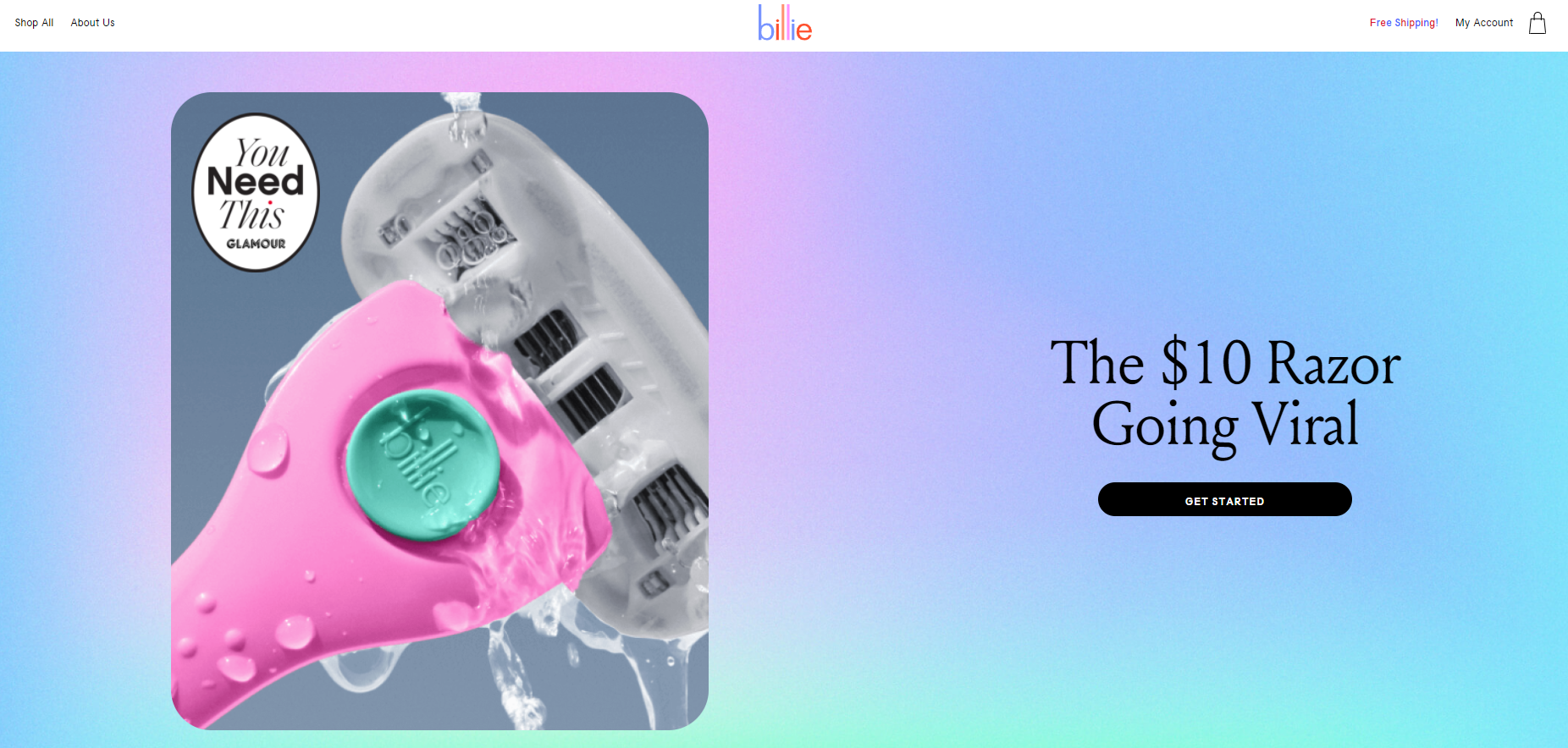 Billie offers personal care basics that are anything but basic, including their award-winning razor designed for Womankind, without the Pink Tax.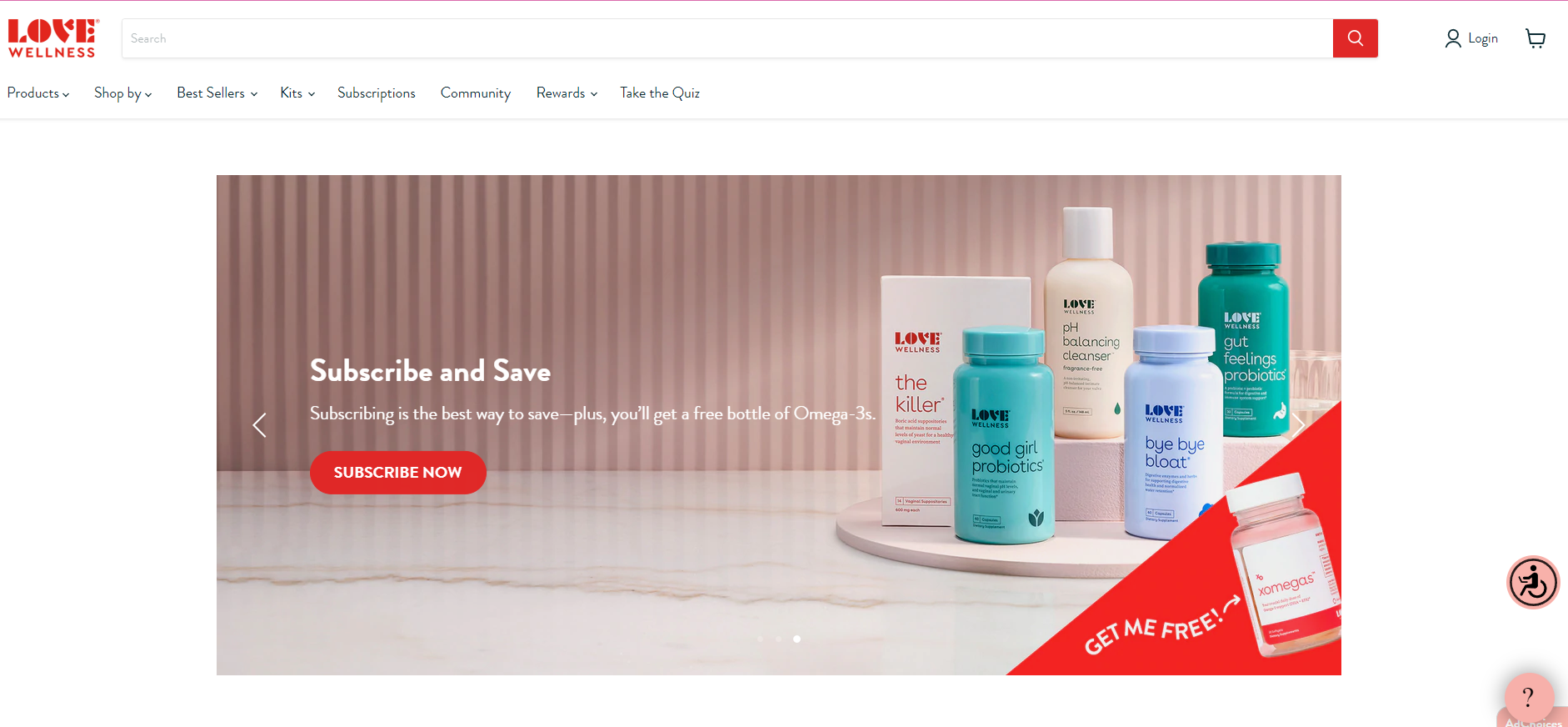 Love Wellness creates natural solutions for natural problems with its range of women's wellness and personal care products.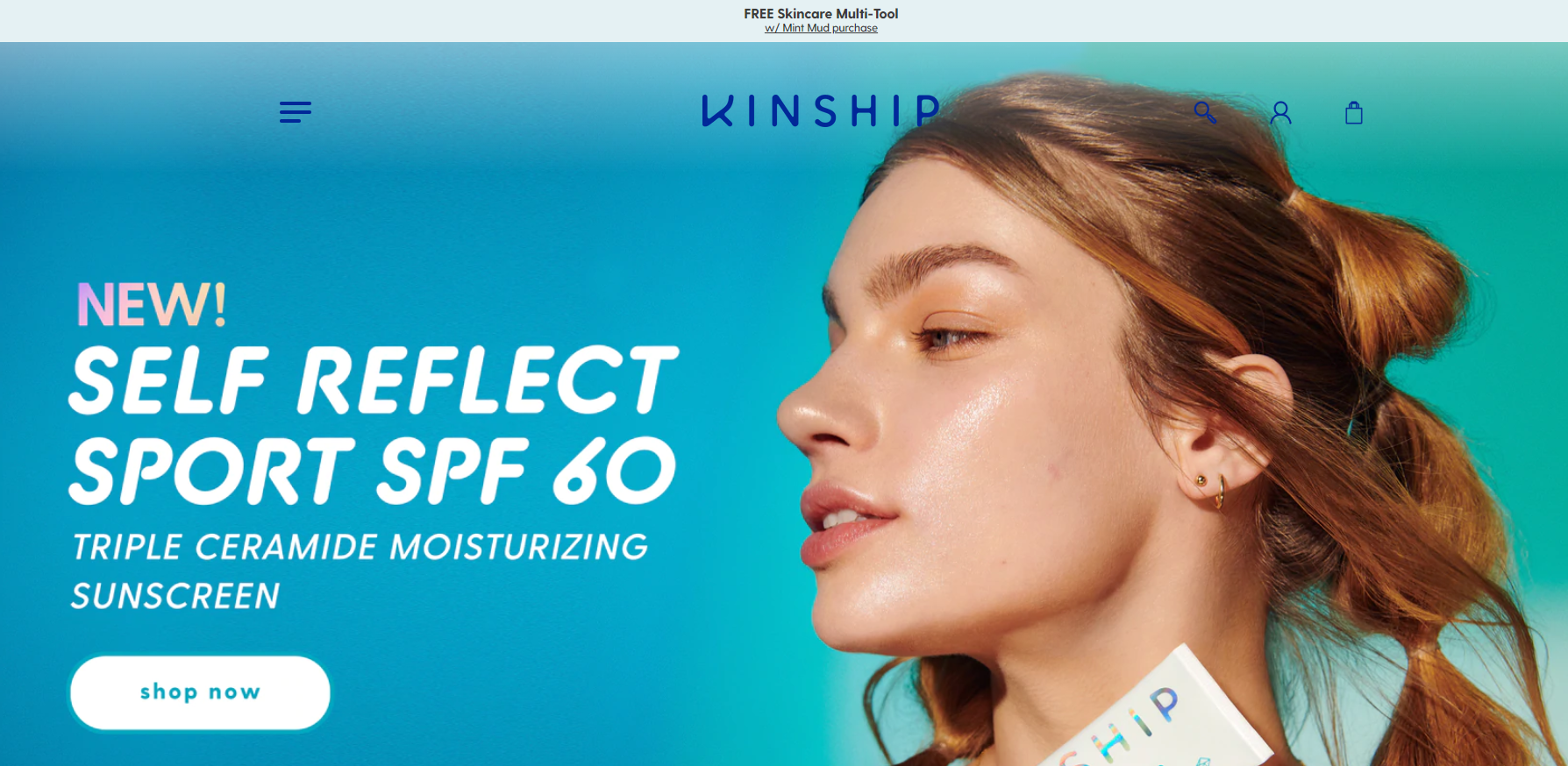 Kinship is a cruelty-free skincare brand developed by scientists and industry experts.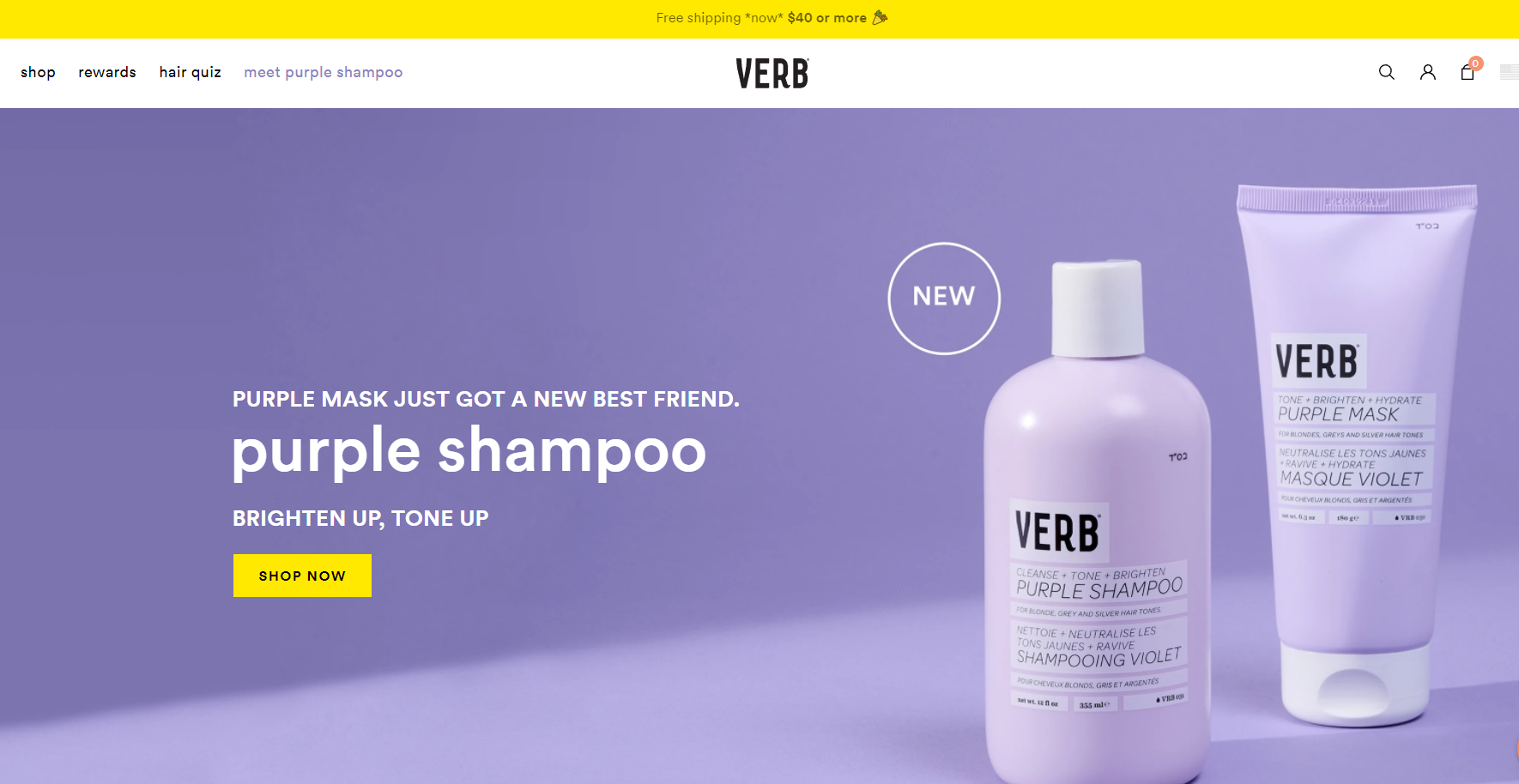 Enjoy salon-quality hair at home with Verb's range of hair care products and tools.

Get sustainable, clinically validated organic CBD tampons and ProViotics for vaginal health shipped straight to your door with Daye.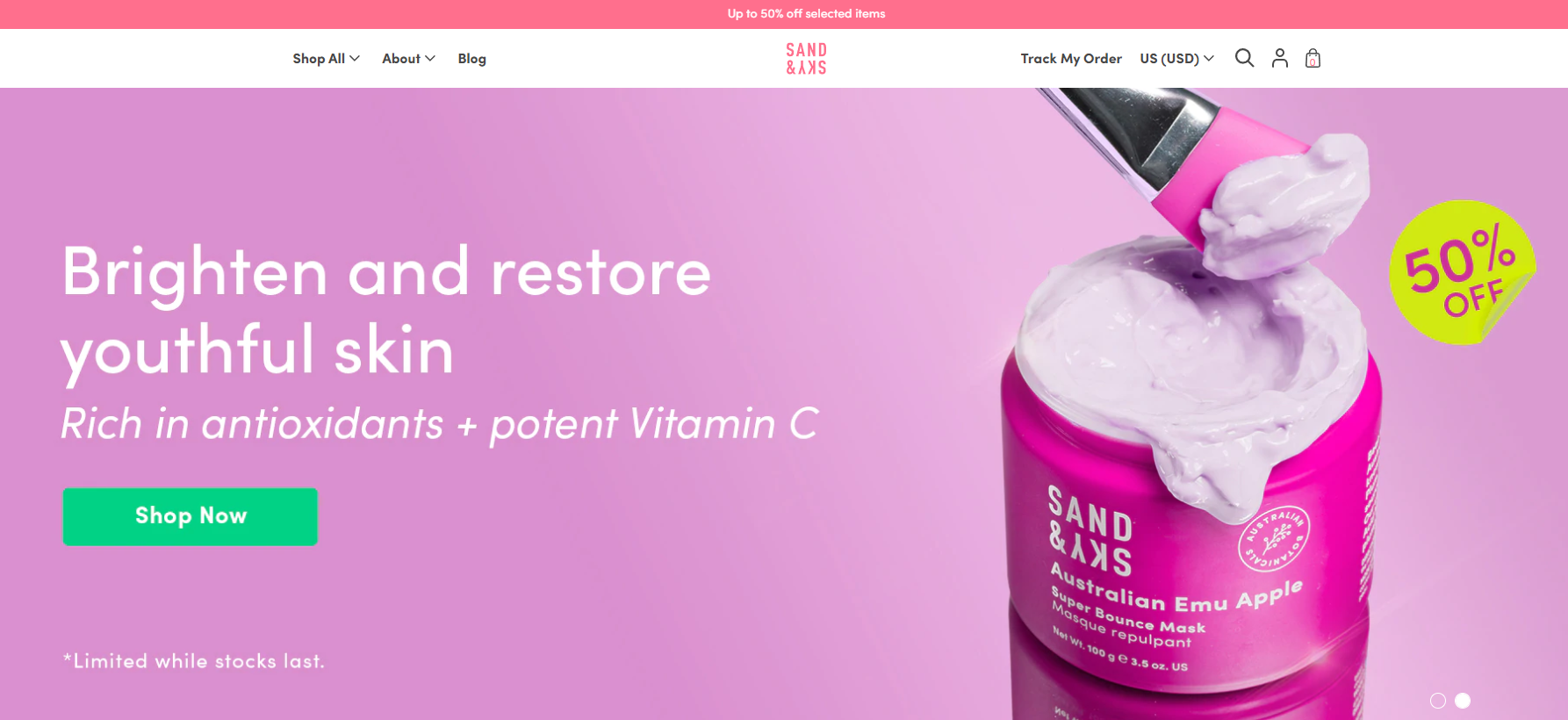 Give your skin an instant boost with Sand and Sky's collection of Australian skincare products made with natural botanicals.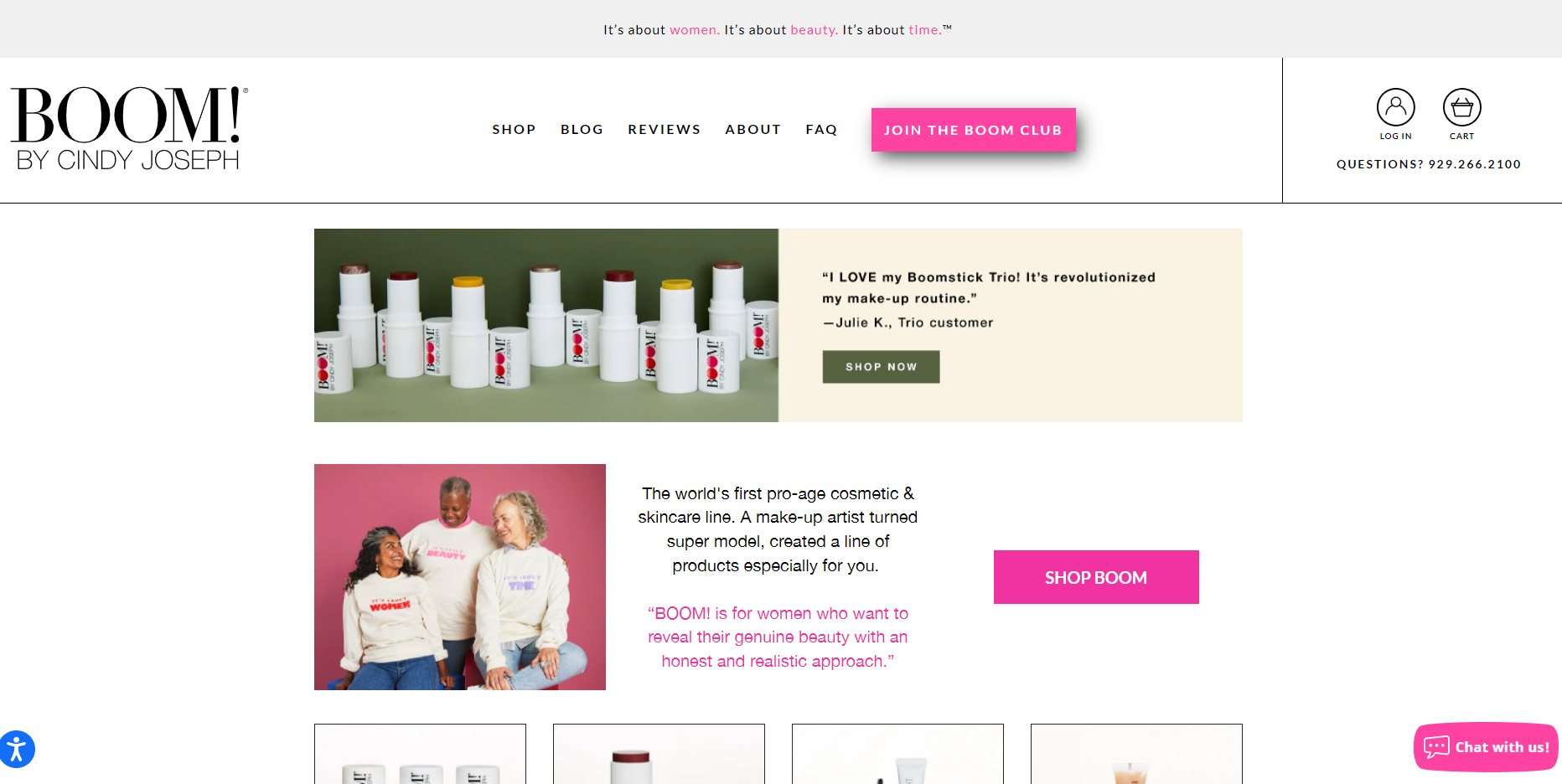 Boom by Cindy Joseph is the world's first pro-age cosmetic and skincare line for women who want to reveal their genuine beauty with an honest and realistic approach.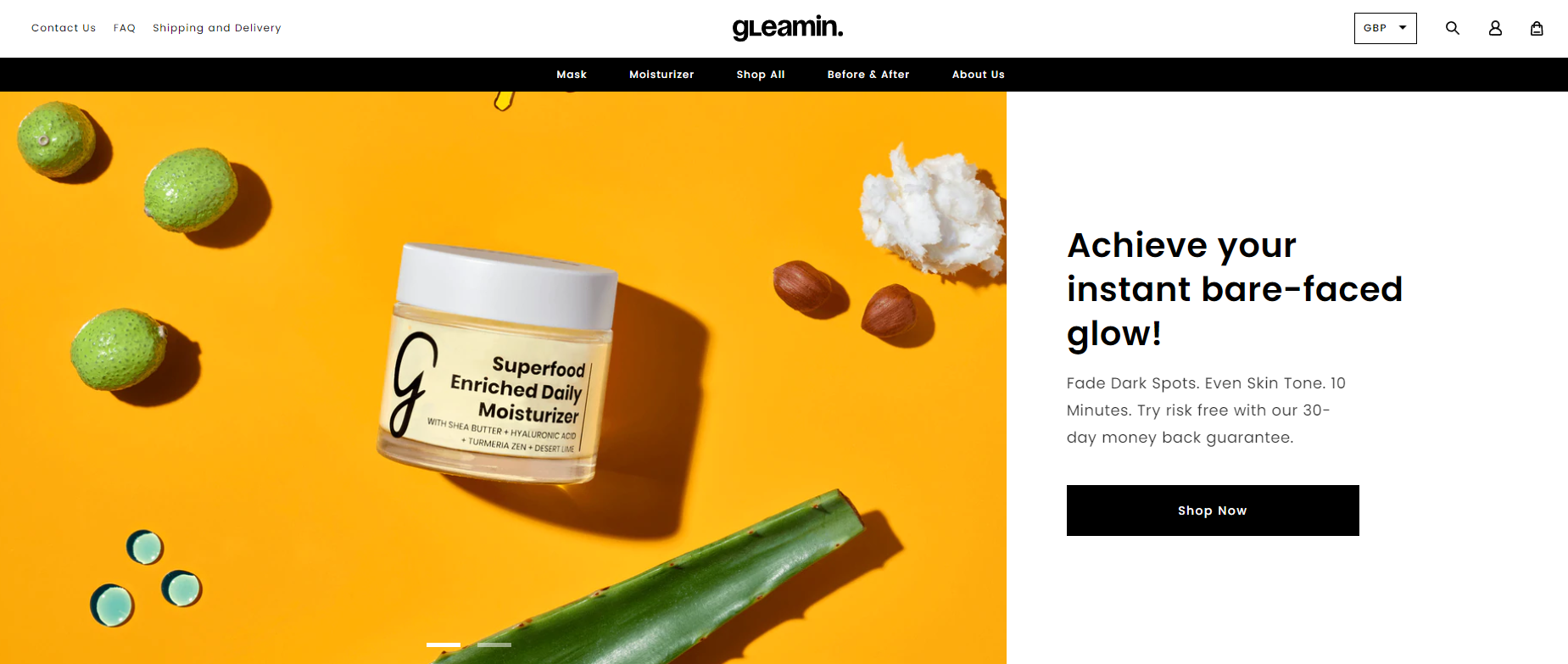 Gleamin incorporates potent superfoods into their carefully formulated clean skincare products to enhance natural beauty.
Discover your personalized routine and transform your hair with Prose's custom hair care products.
Coco & Eve sell a variety of award-winning hair care, body care, self-tanning and skin care products infused with tropical Balinese goodness.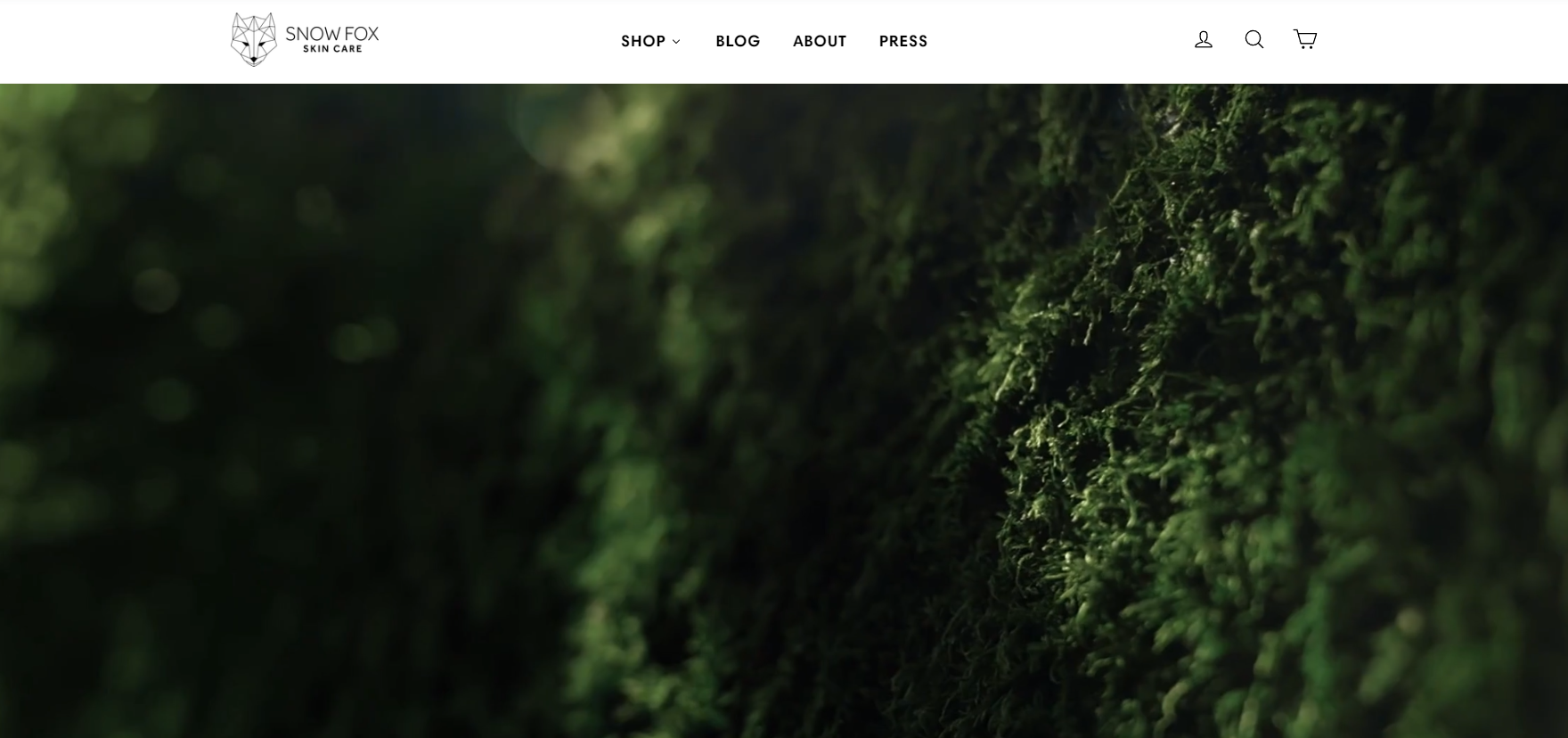 Originating from Australia, Snow Fox is a high-performance, problem-solving skin care line.
Fashion and apparel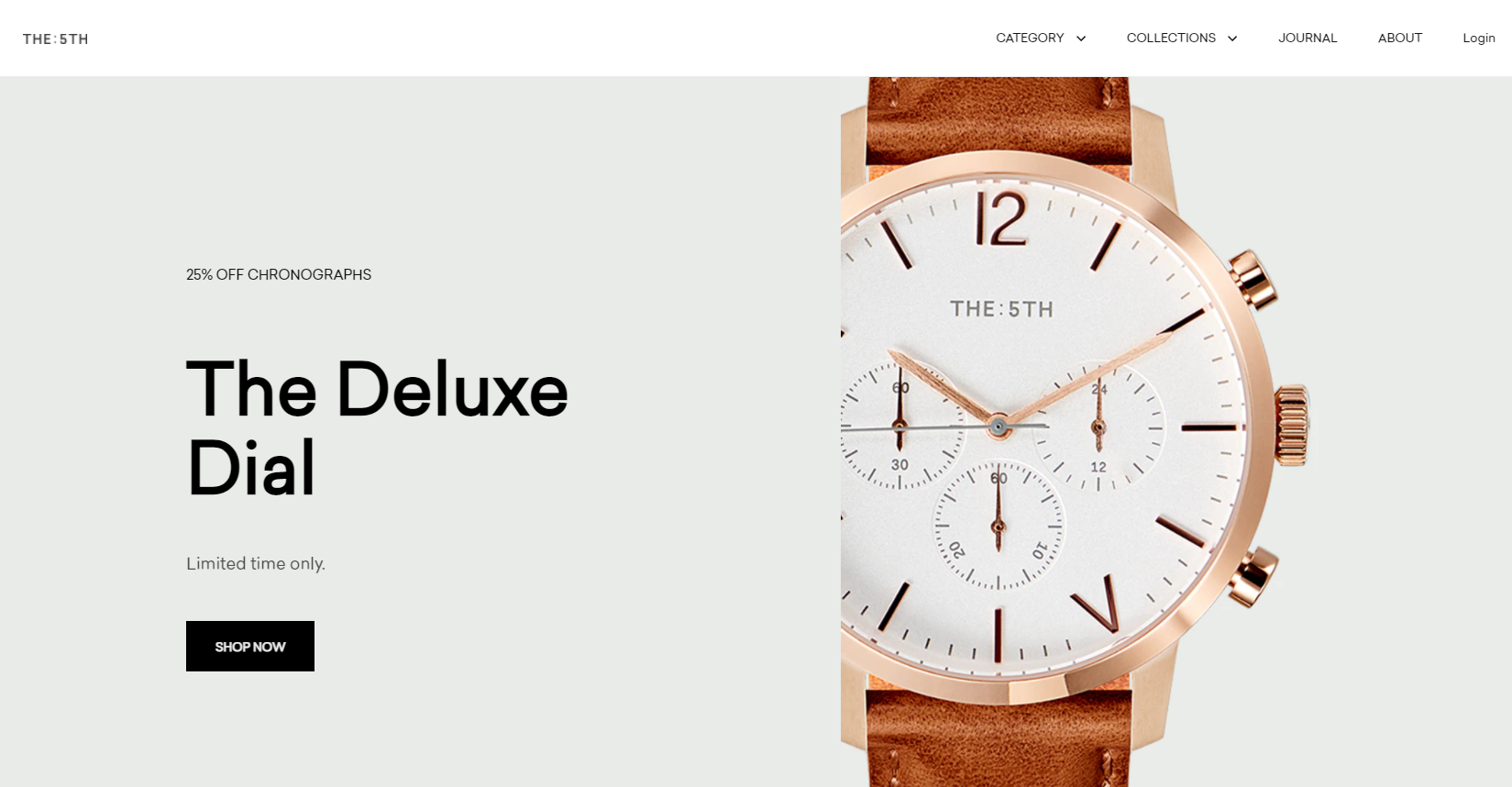 The 5th is a contemporary Melbourne-based watch company that offers timeless designs in small, limited runs.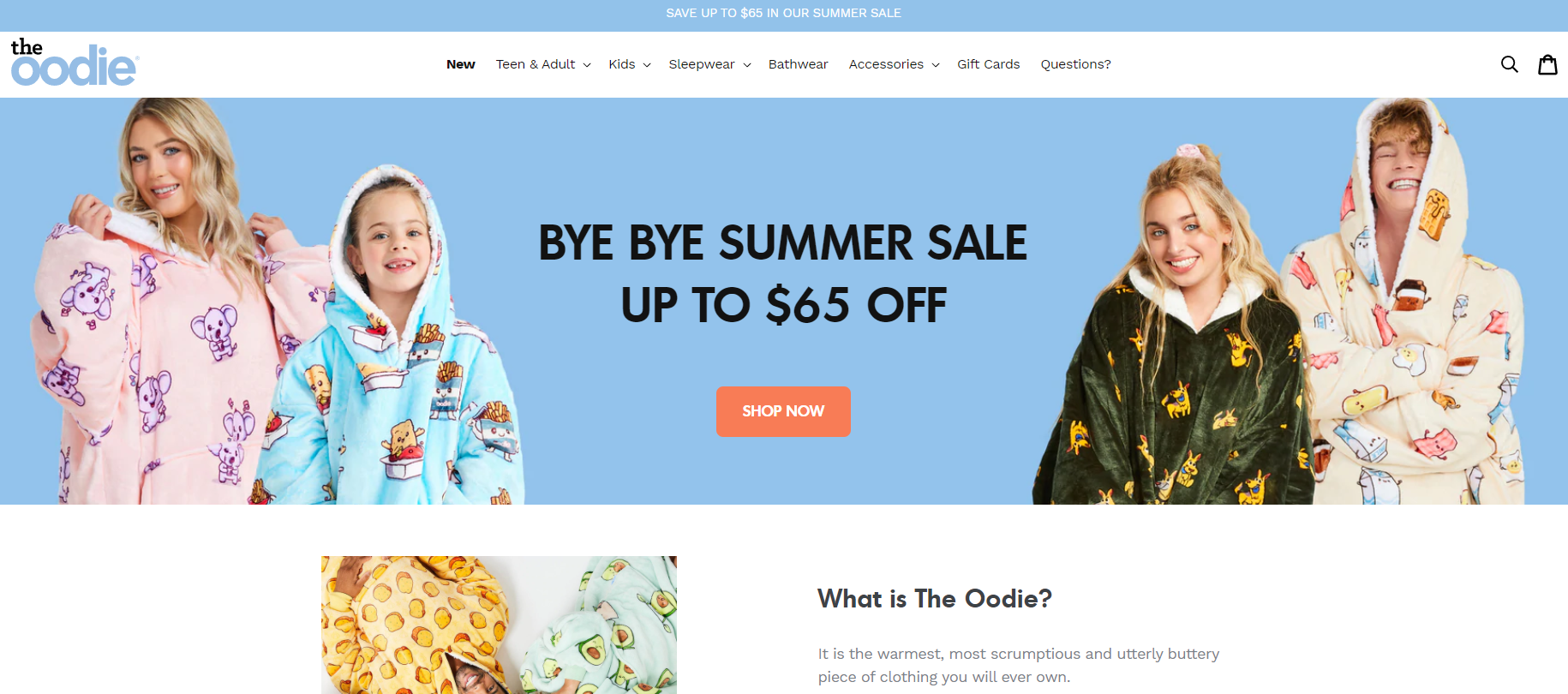 Australia's favorite oversized wearable blanket, The Oodie will keep you warm and cozy all year round.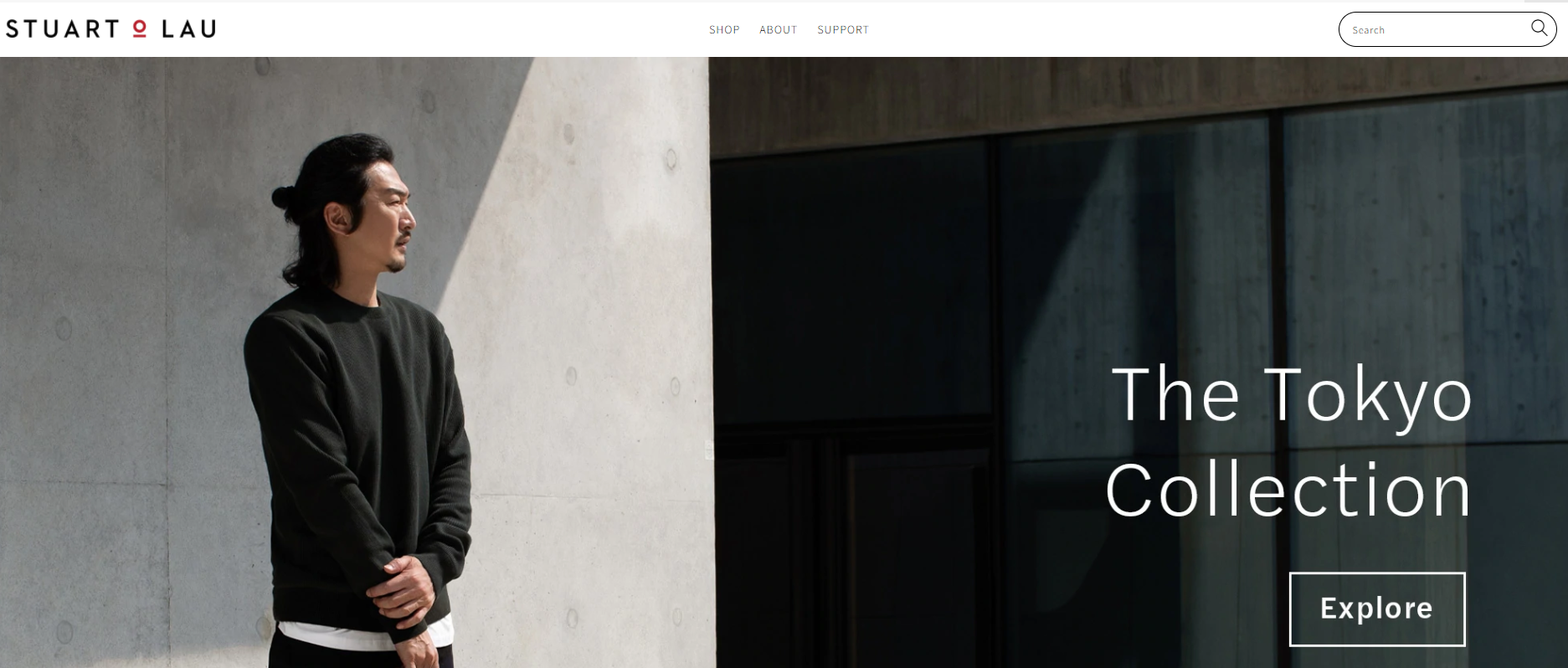 Stuart & Lau draws from their urban experience to build purposeful bags and briefcases that are ultra-lightweight, waterproof, and engineered for effortless mobility.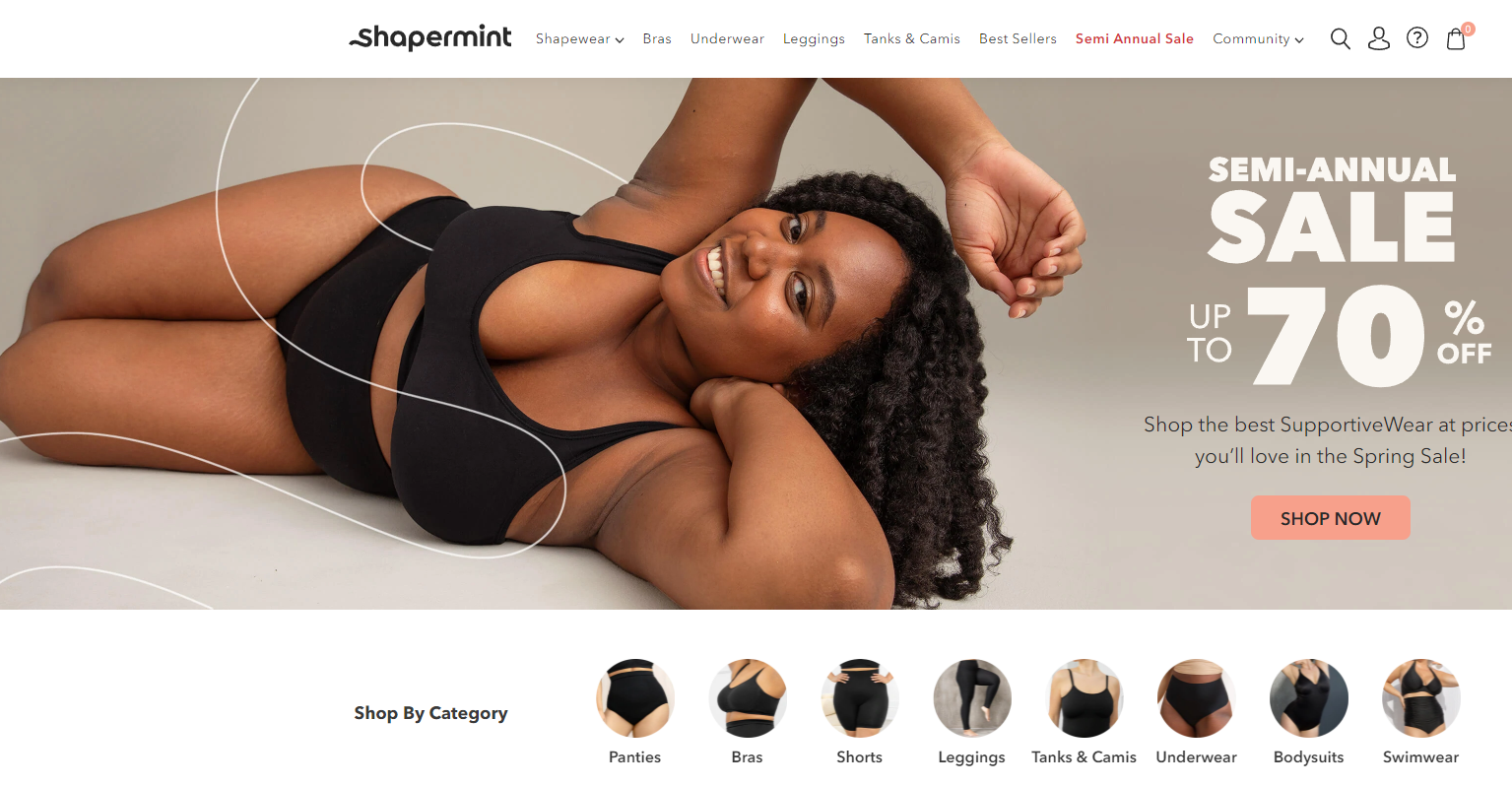 Shapermint offers curated shapewear to make you look and feel confident in your own skin.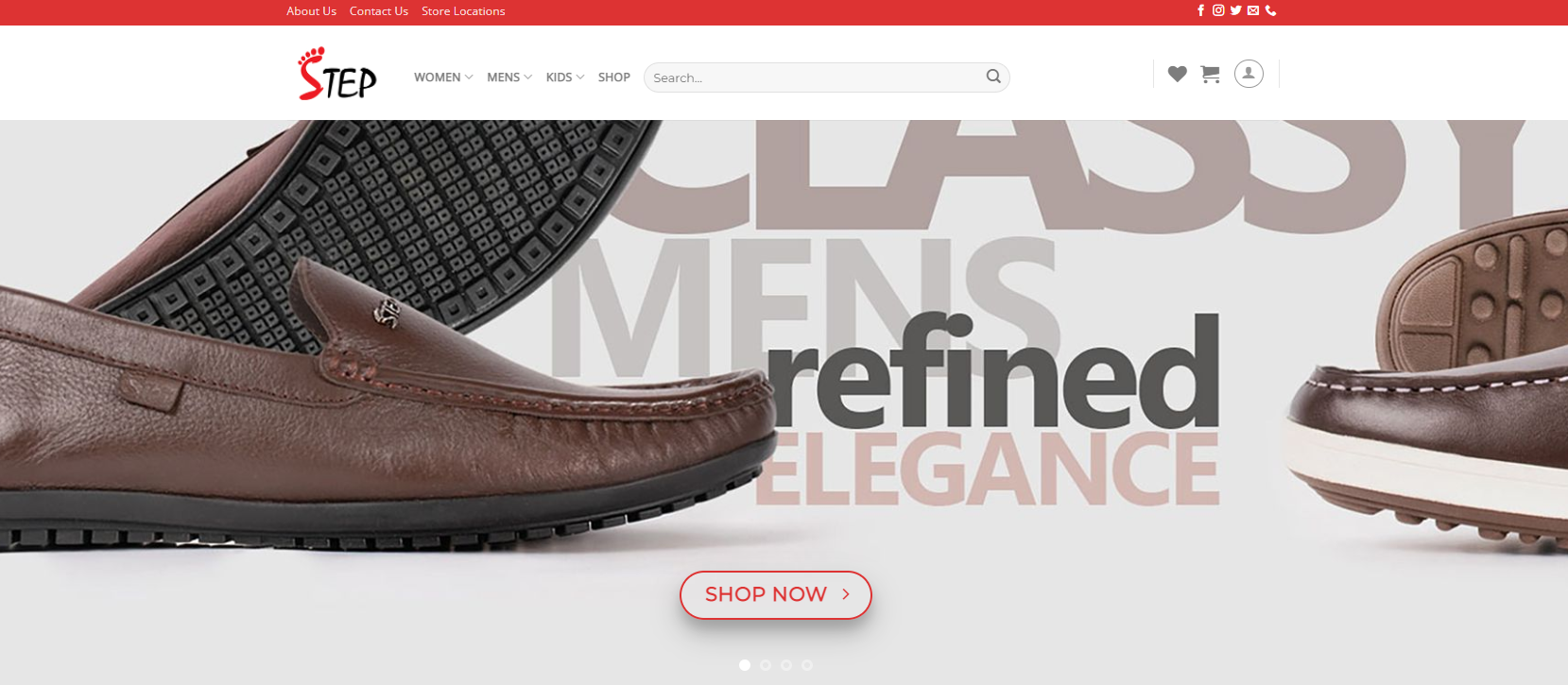 Step Footwear's commitment to putting the "fun" in functional shines through in their collection of functional, yet fashionable footwear.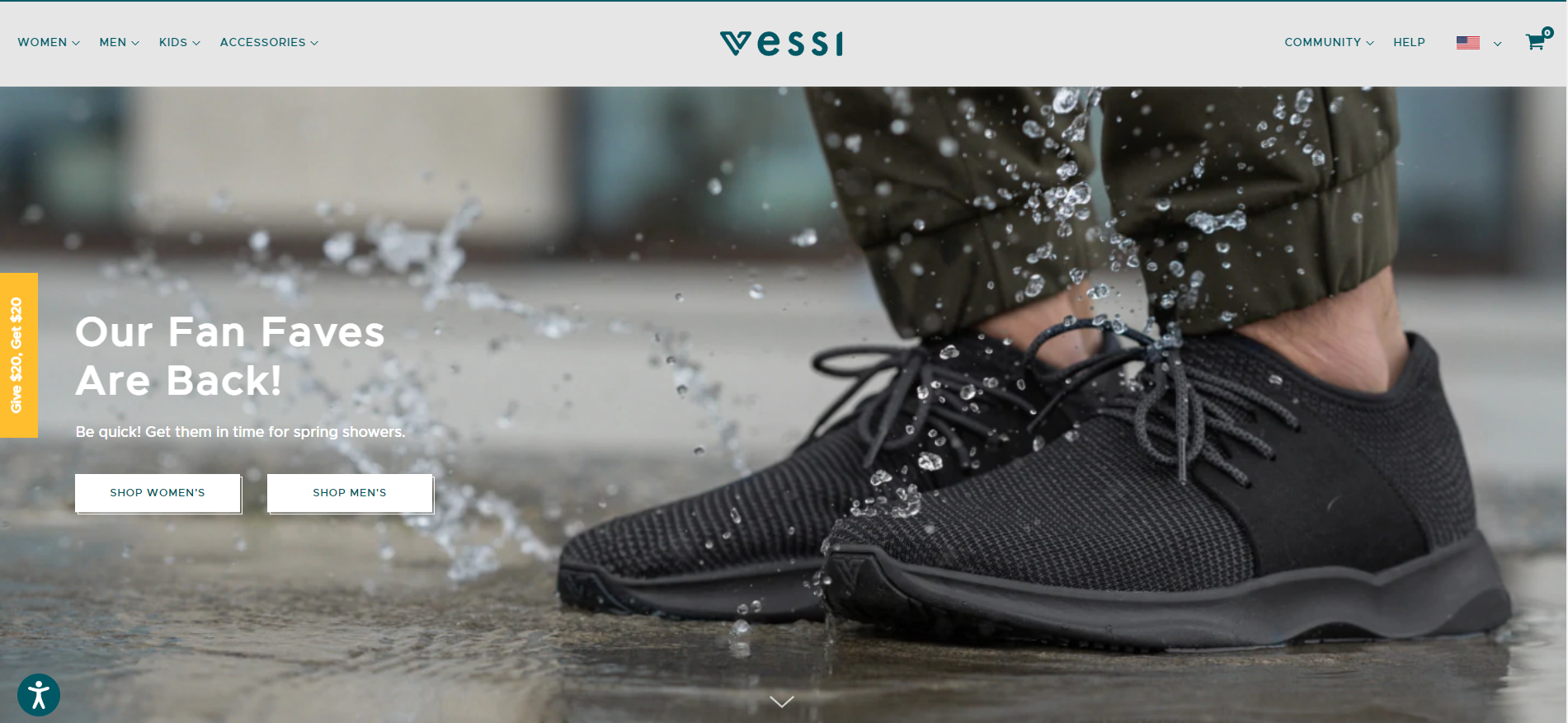 Vessi Footwear designs shoes that can be worn all day, every day no matter the weather, thanks to their 100% waterproof technology.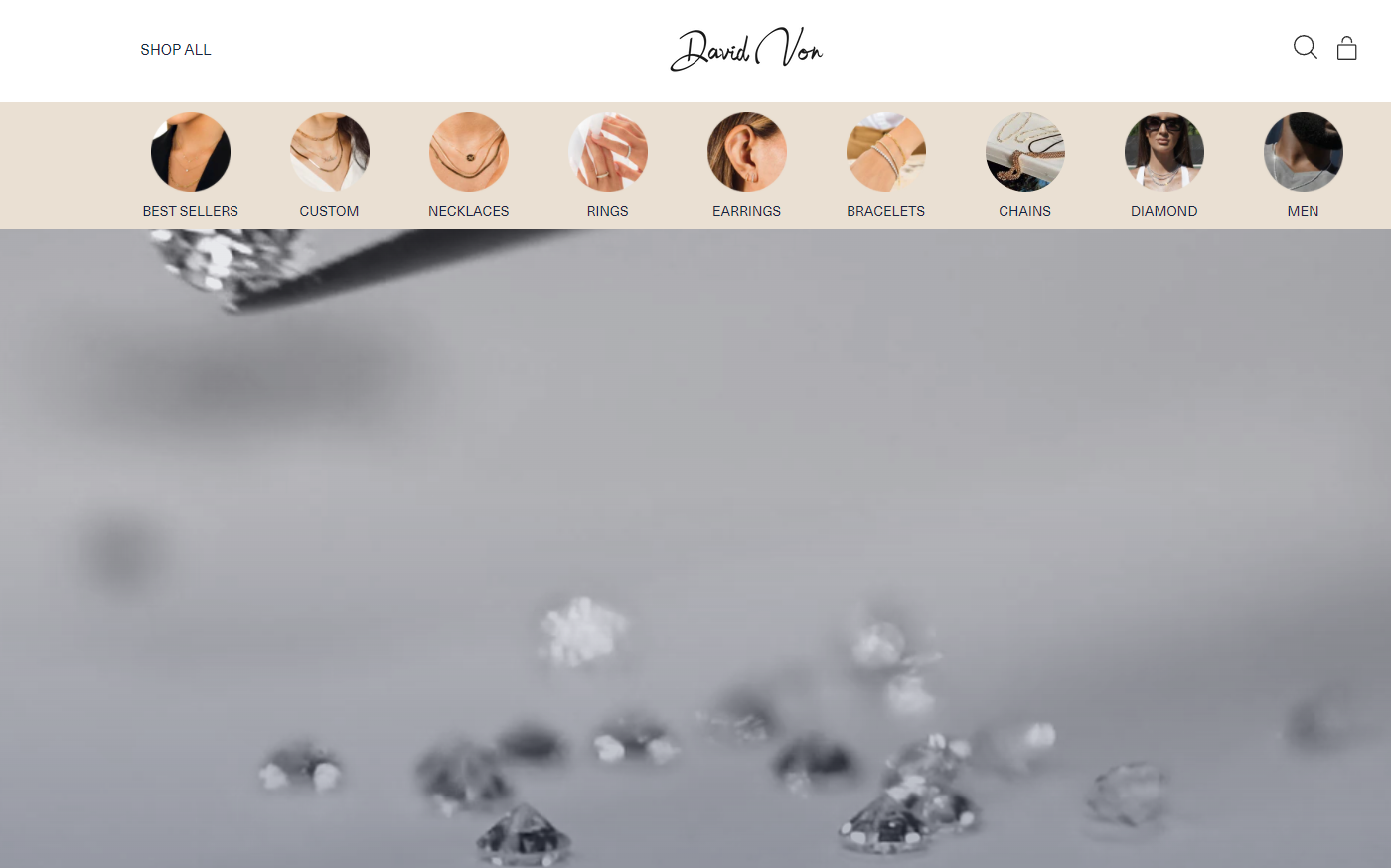 David Von aims to make luxury jewelry and watches accessible to everyone by passing on the cost savings from their direct partnership with a family-owned production house.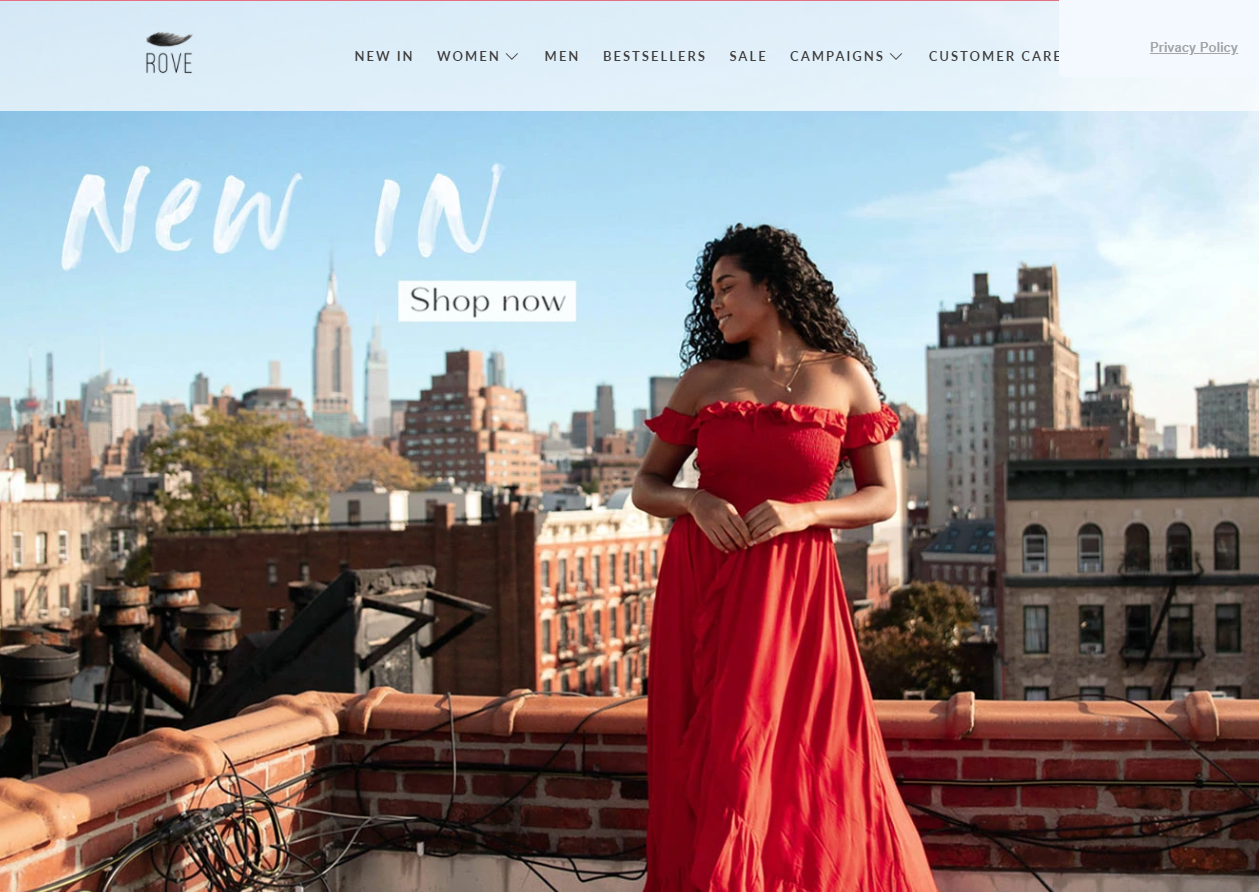 ROVE is a consciously made, feel-good fashion label that provides lighthearted holiday feels.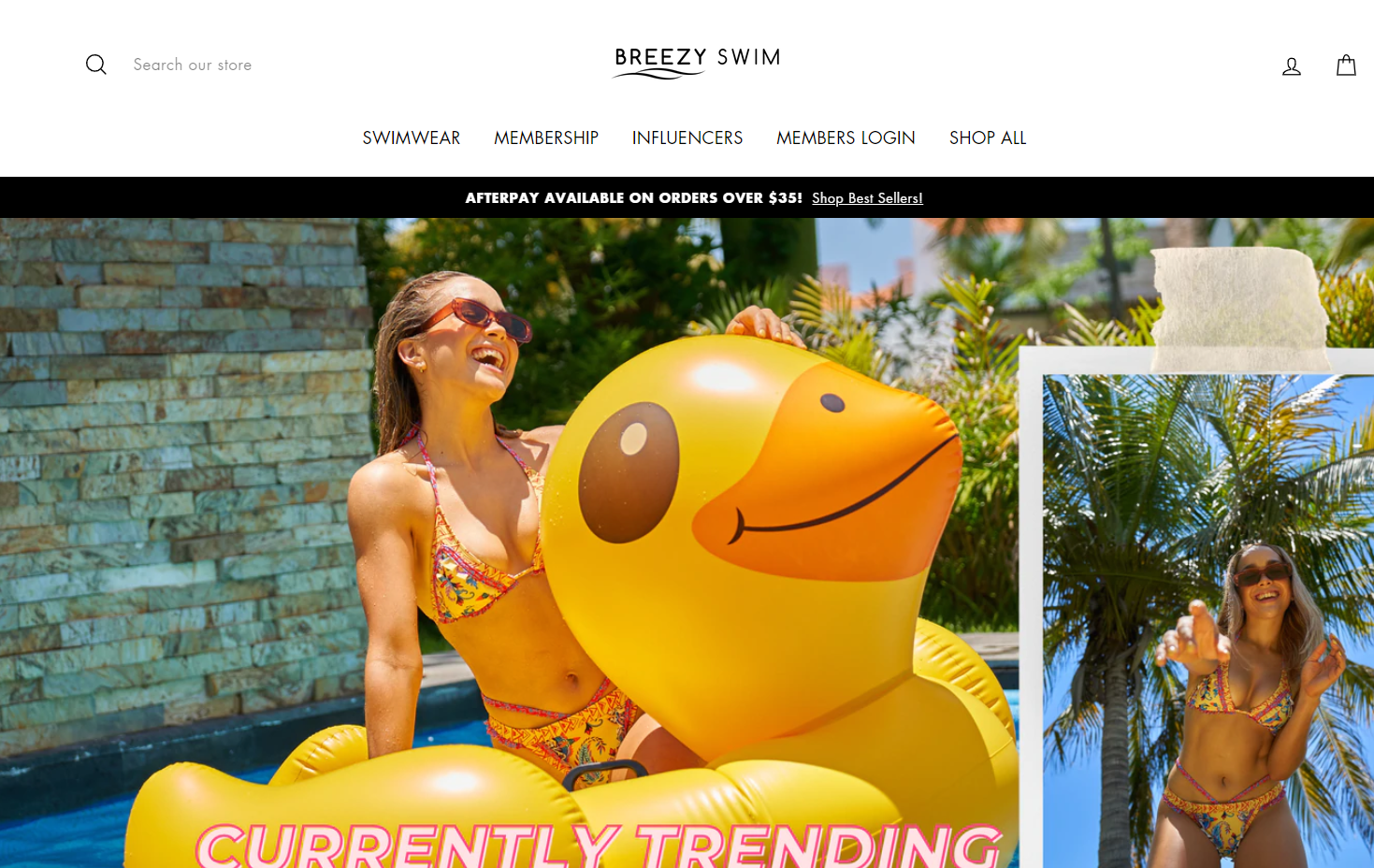 Firm believers that every body is a bikini body, Breezy Swim provides trendy swimwear at an affordable price for women of all shapes and sizes.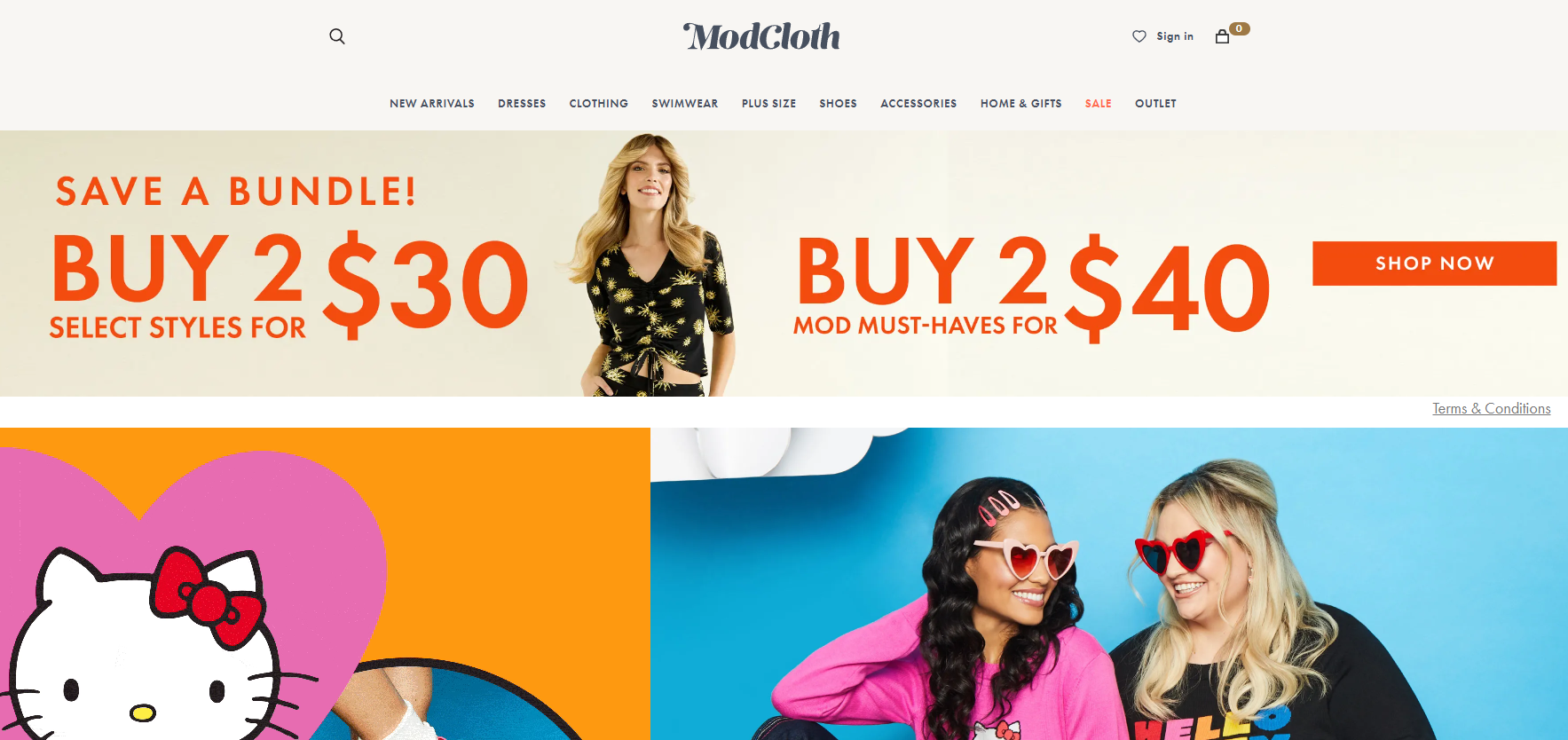 ModCloth reimagines women's clothing with unique styles and original prints sized from 00–28 to empower all women to express themselves.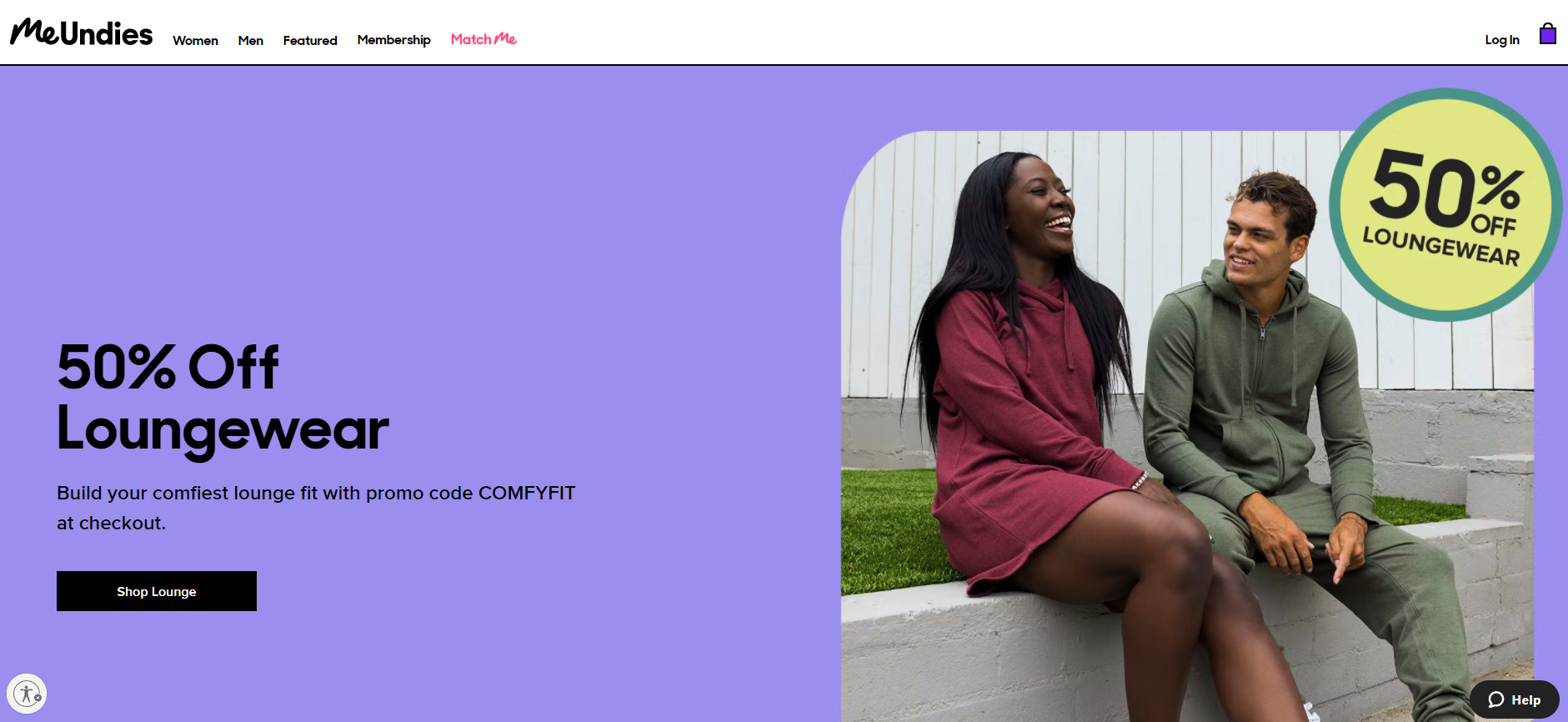 MeUndies believes your butt deserves to be comfy — that's why they offer feel-good underwear, loungewear, and apparel with a satisfaction guarantee.

Lolli provides sweet swimwear and bikinis to make sure you're always beach-ready.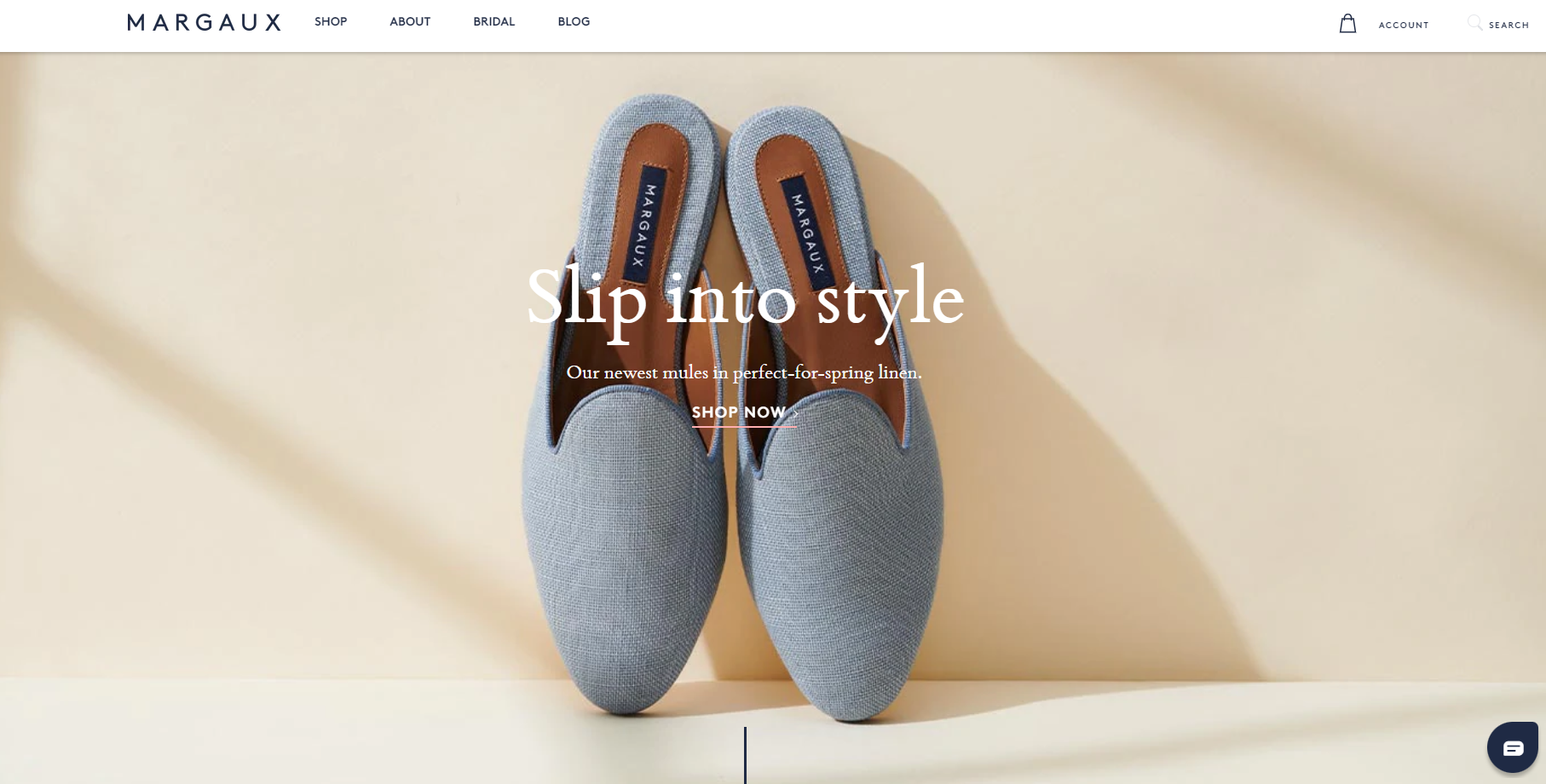 Margaux is on a mission to make thoughtfully designed, versatile, and comfortable shoes that stand the test of time.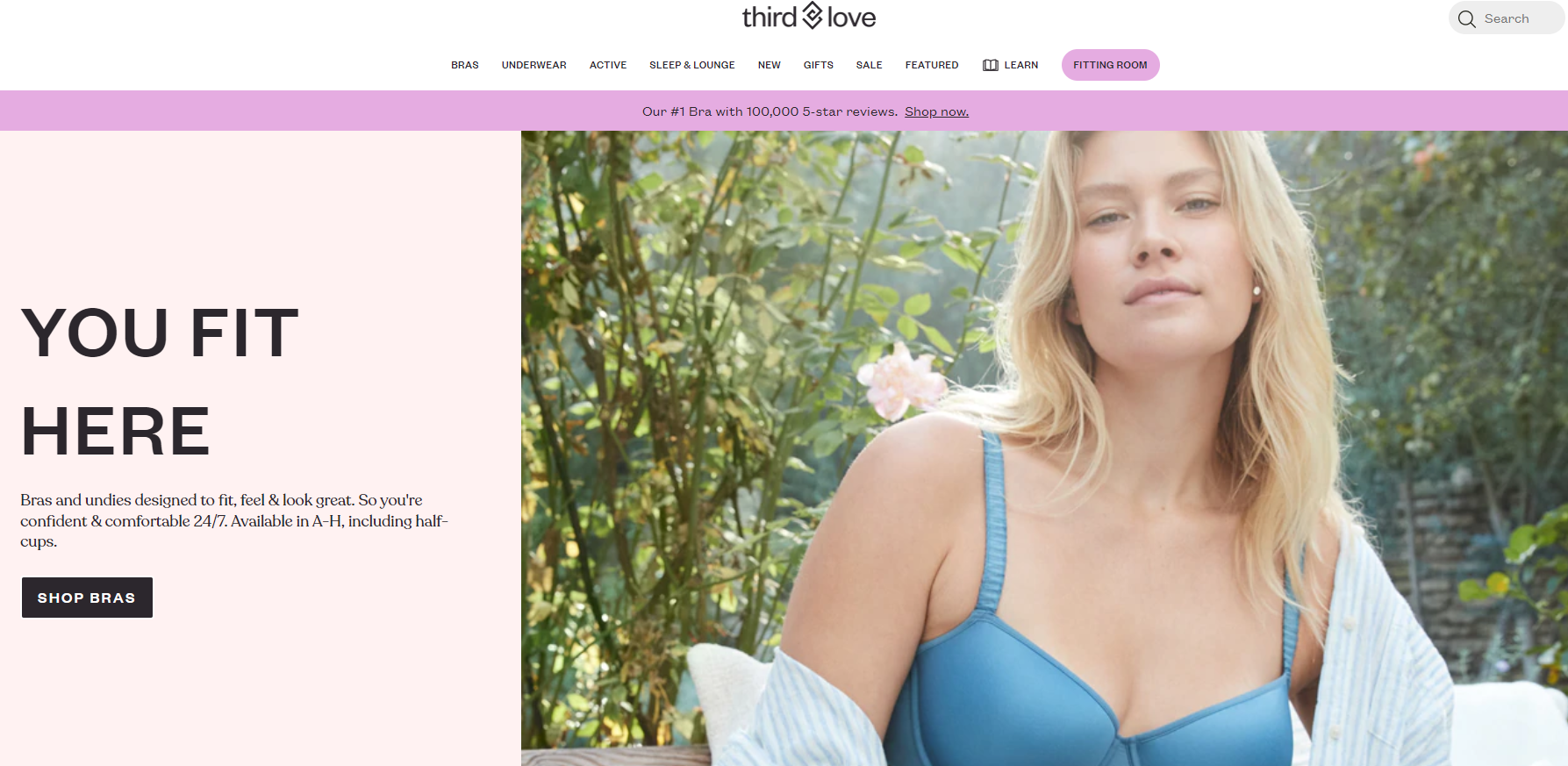 Thirdlove trades bad bras, sub-par workout gear, and lackluster sleepwear for pieces your body loves to be in.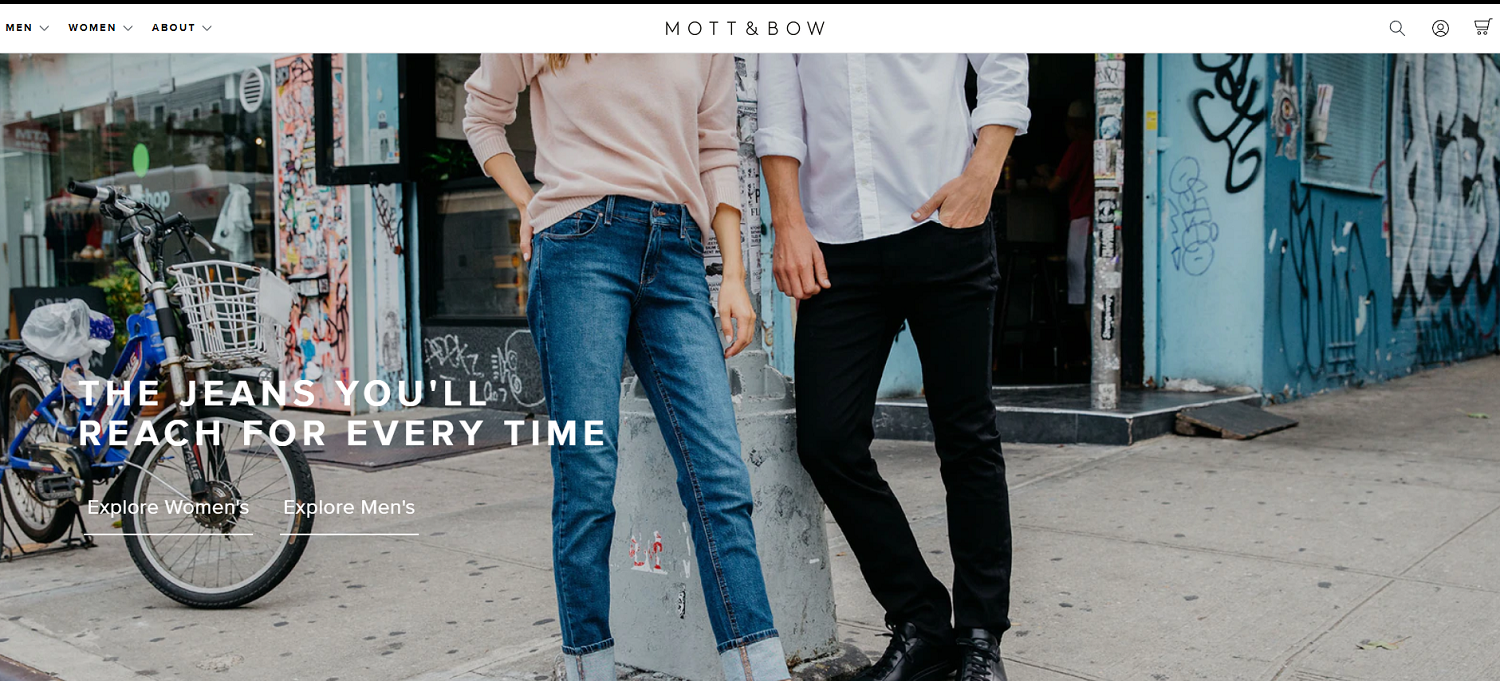 Mott & Bow provides elevated, premium jeans, tees, and shirts at fair prices.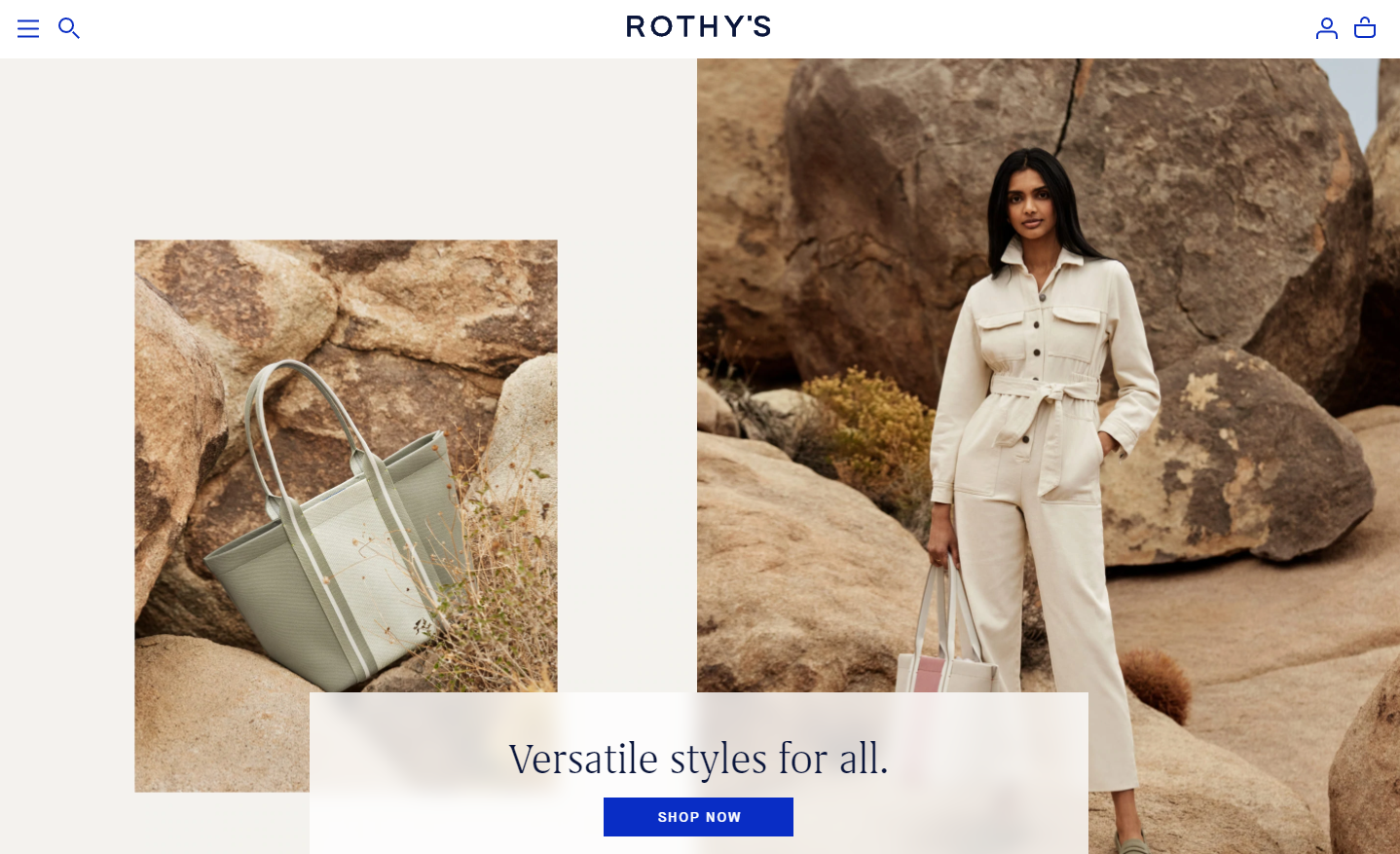 Rothy's transforms eco-friendly materials into machine-washable wardrobe staples that look just as good as they feel.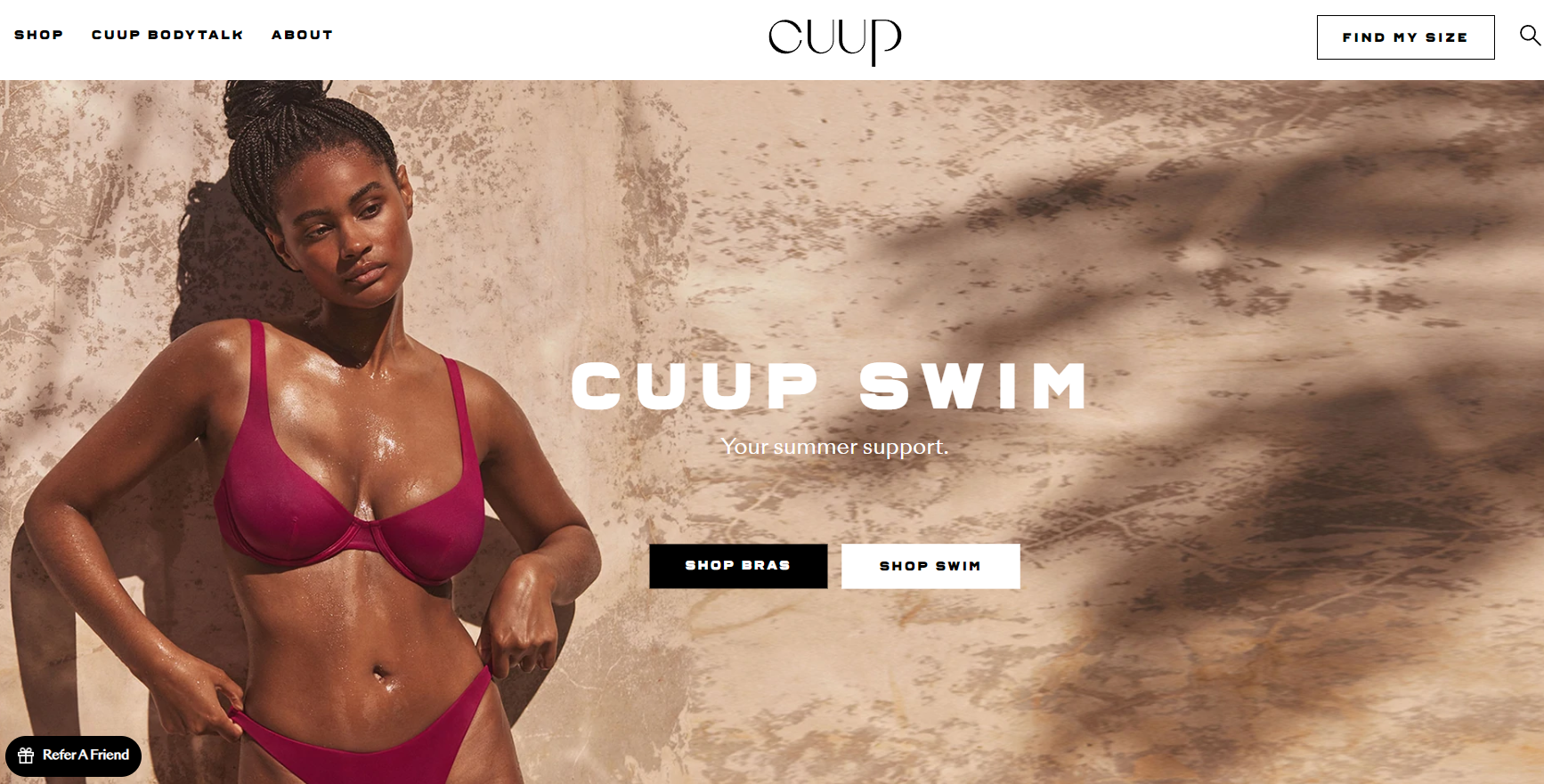 Cuup offers modern, minimal, unlined bras built for all women that support and shape without excess materials.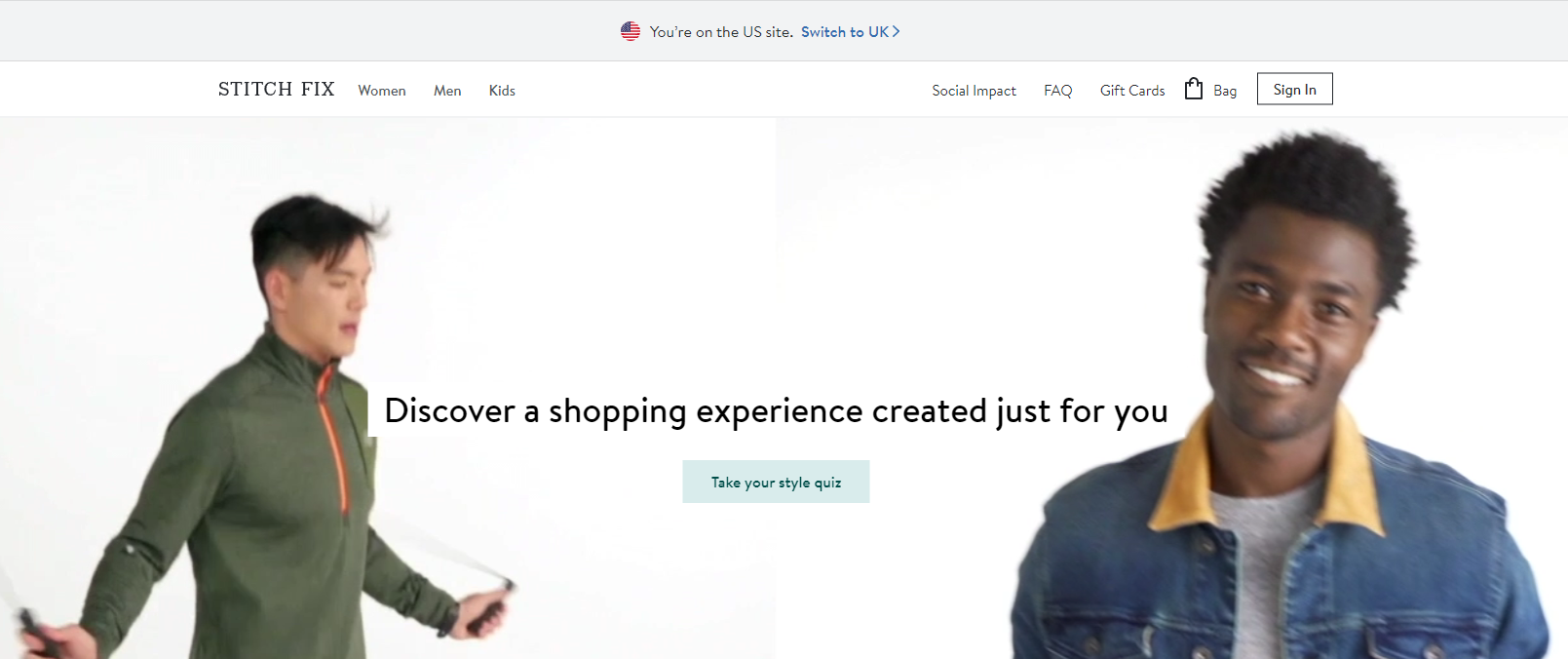 Stitch Fix is a personal styling service for men and women curated to individual tastes, needs, and lifestyles.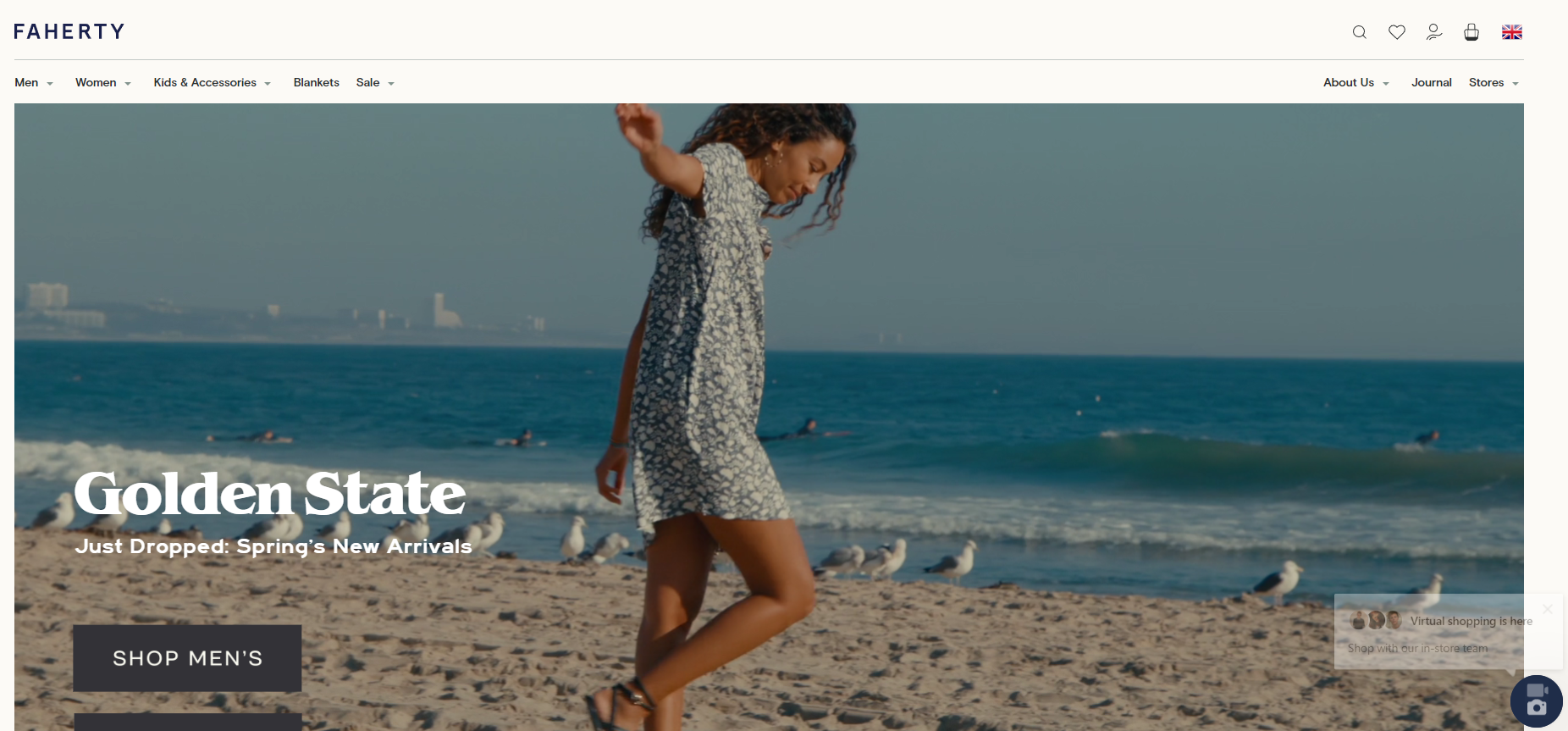 Faherty is a family-run clothing brand fueled by purpose and optimism.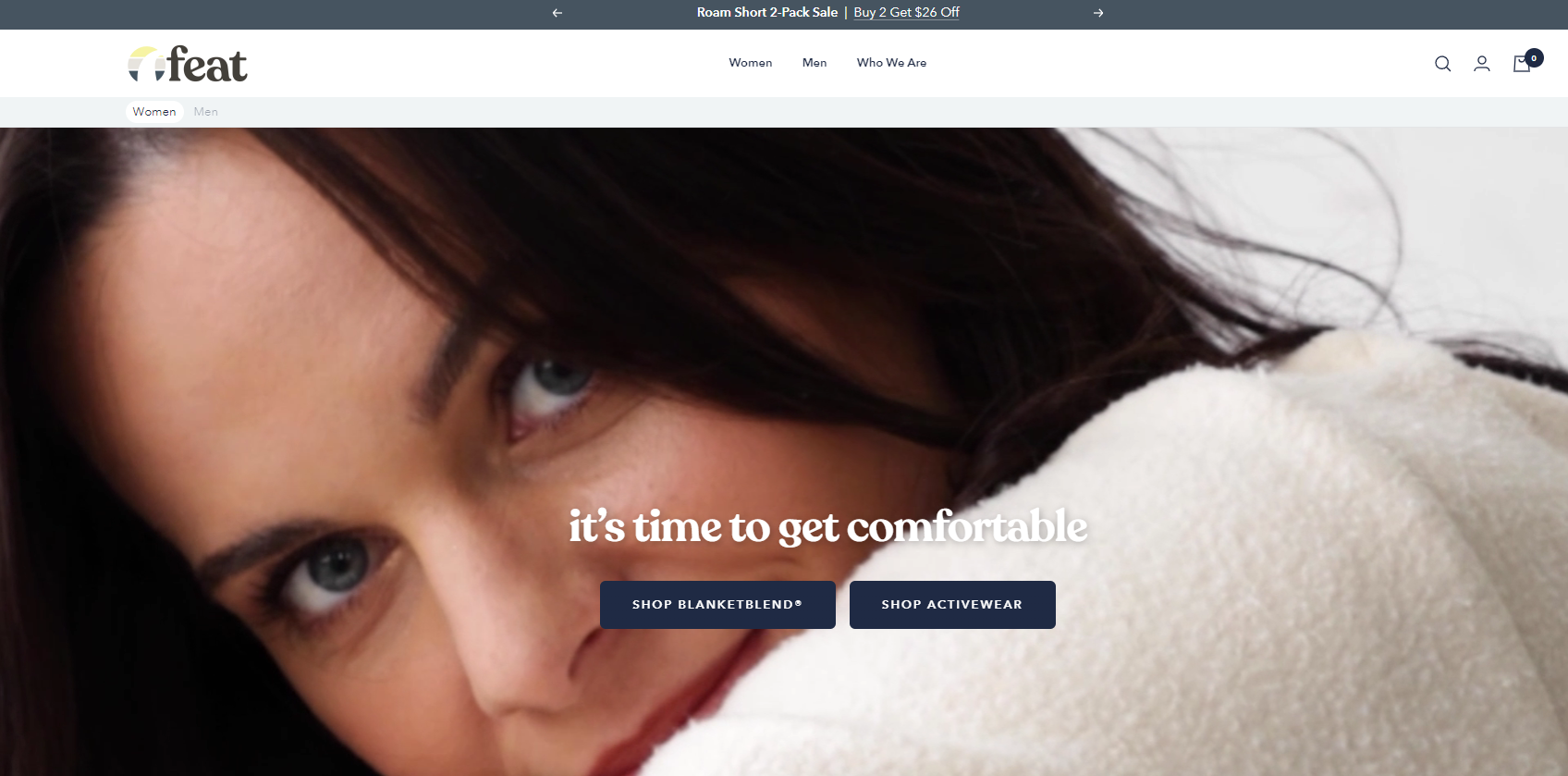 Feat started in 2015 as an idea to make incredibly comfortable athleisure for anything the day may bring.
Jewelry and Accessories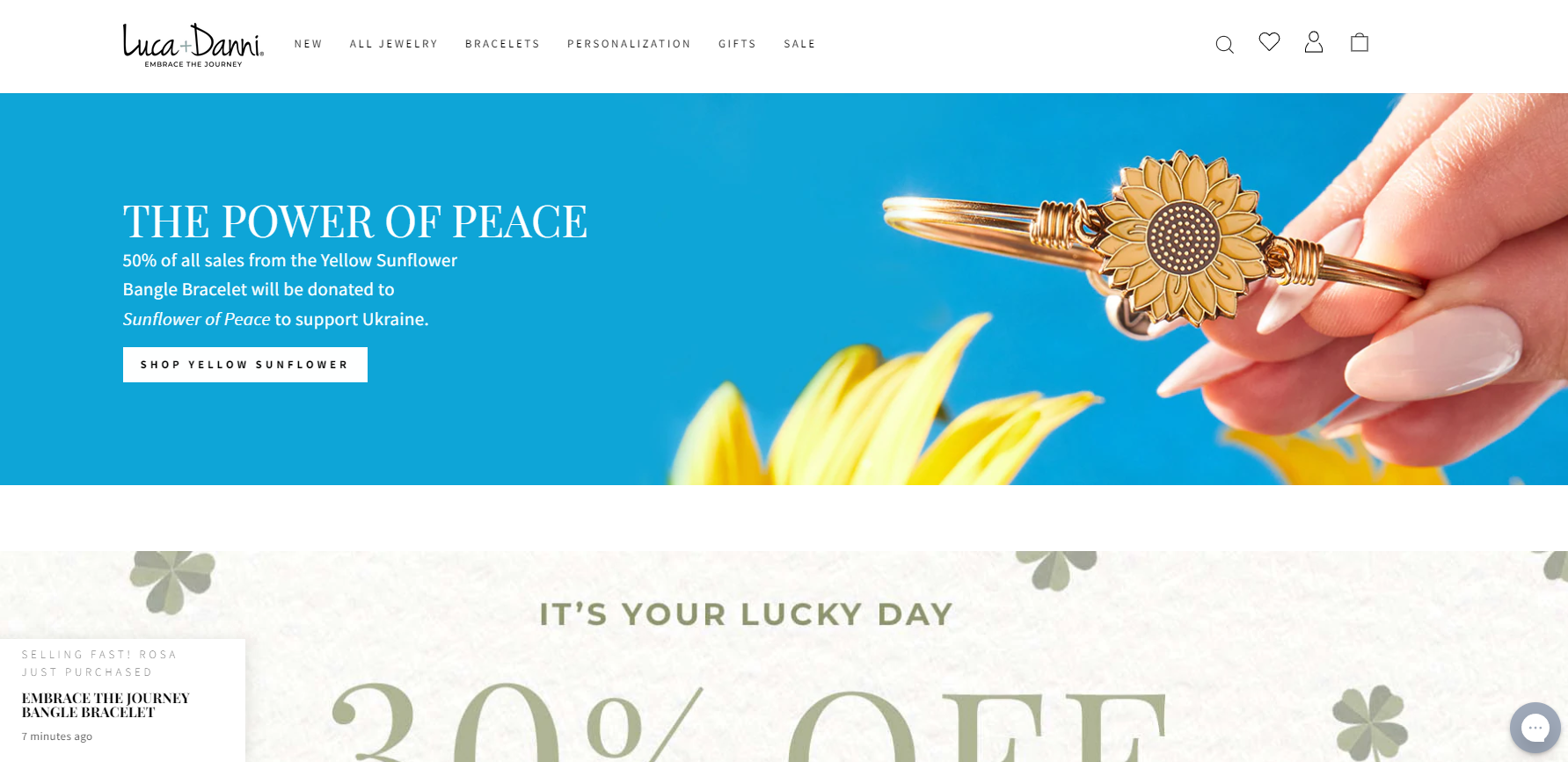 Luca + Danni craft meaningful, handmade jewelry that brings your story to life.
Founded in 2013, MVMT is on a mission to provide high-quality, desirable watches, eyewear, and accessories at affordable prices.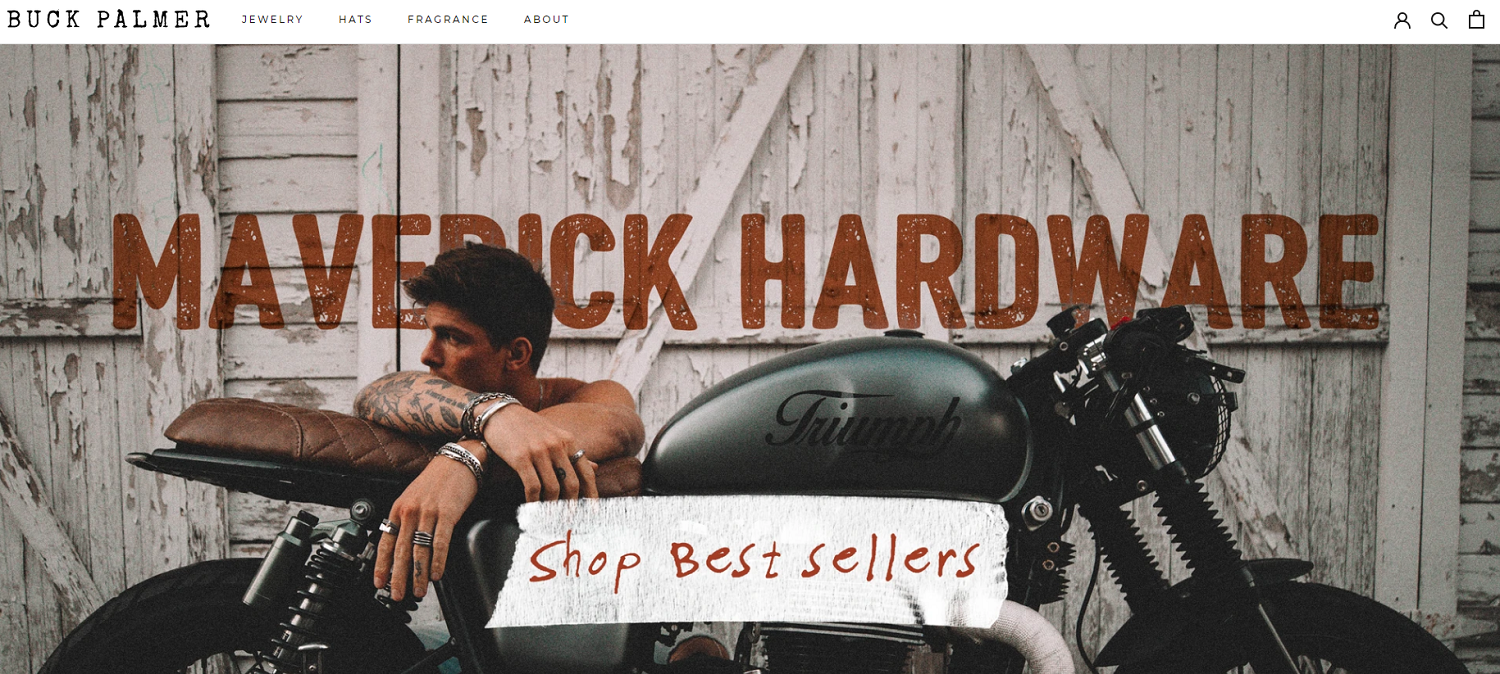 Buck Palmer offers handmade, rustic-luxe men's jewelry that's carefully crafted for the adventurous spirit.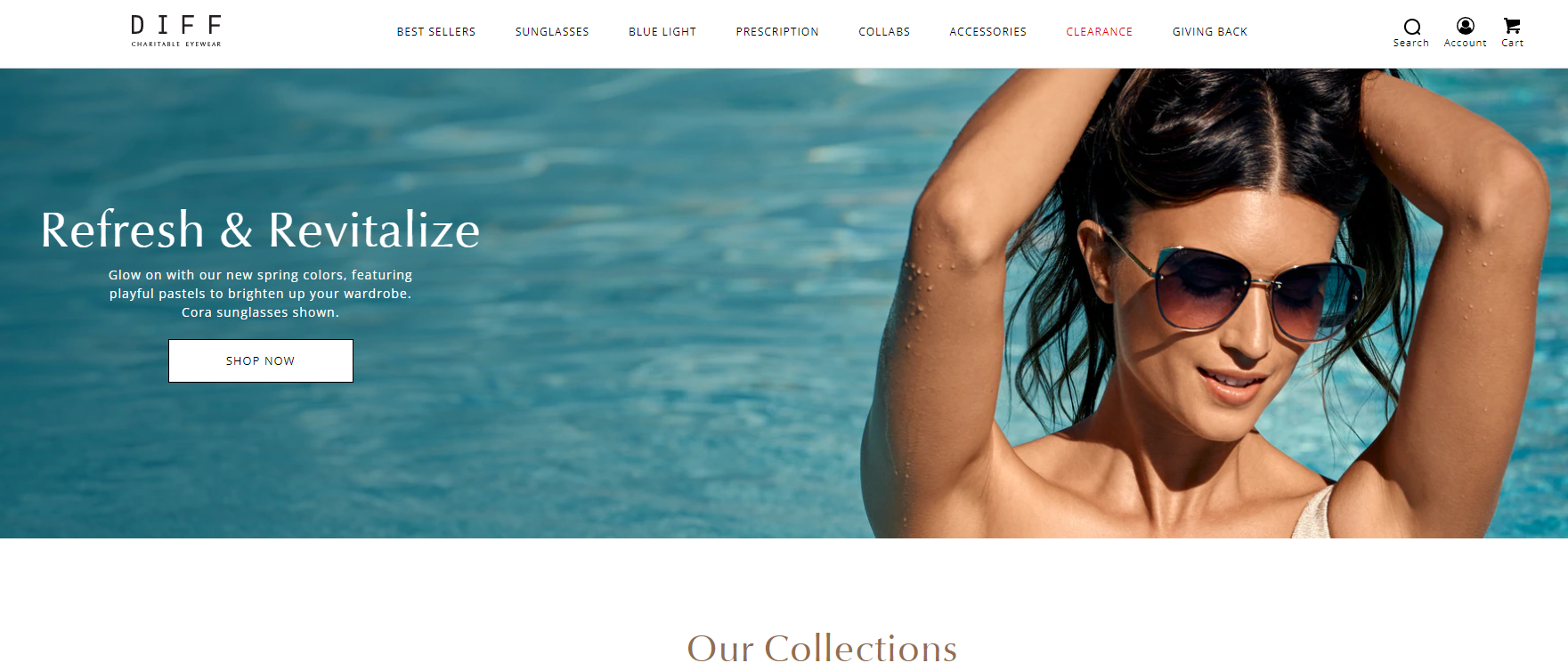 At DIFF, they're committed to making a DIFFerence by creating a world where everyone has access to the vision care they need.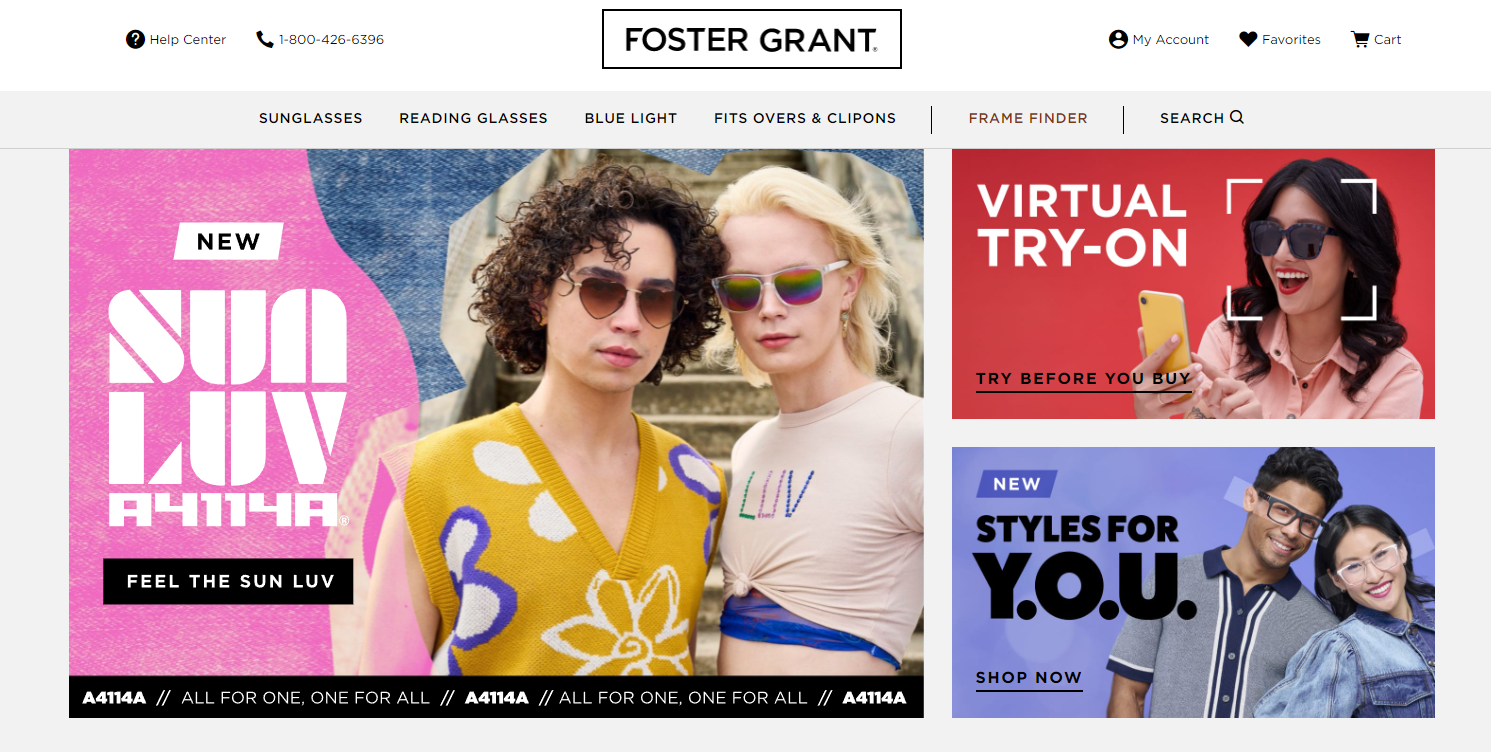 As the global leader in the eyewear industry, Foster Grant recognized reading glasses can be just as stylish and contemporary as sunglasses.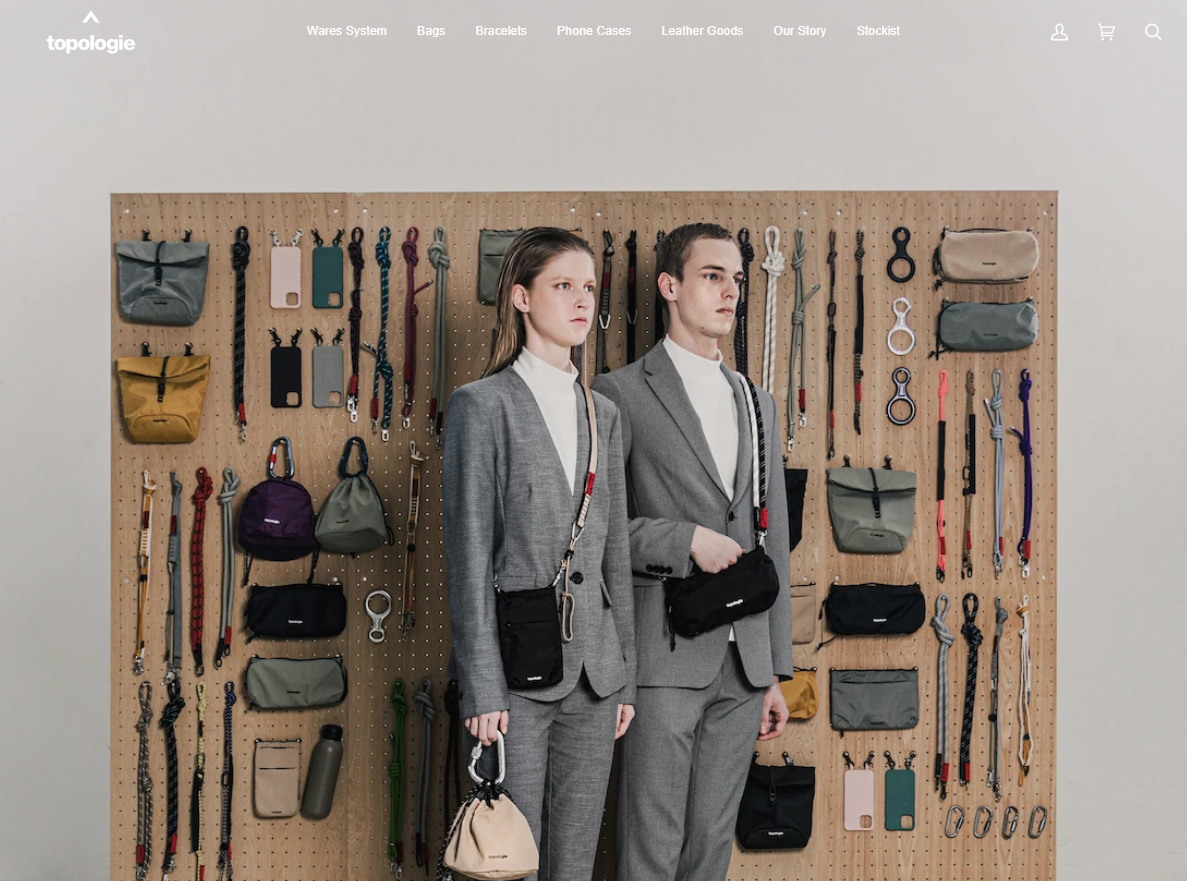 Founded by rock climbing enthusiast Carlos Gannon, Topologie infuses an authentic climber spirit into accessories and emphasizes the quest for inner balance and self-exploration.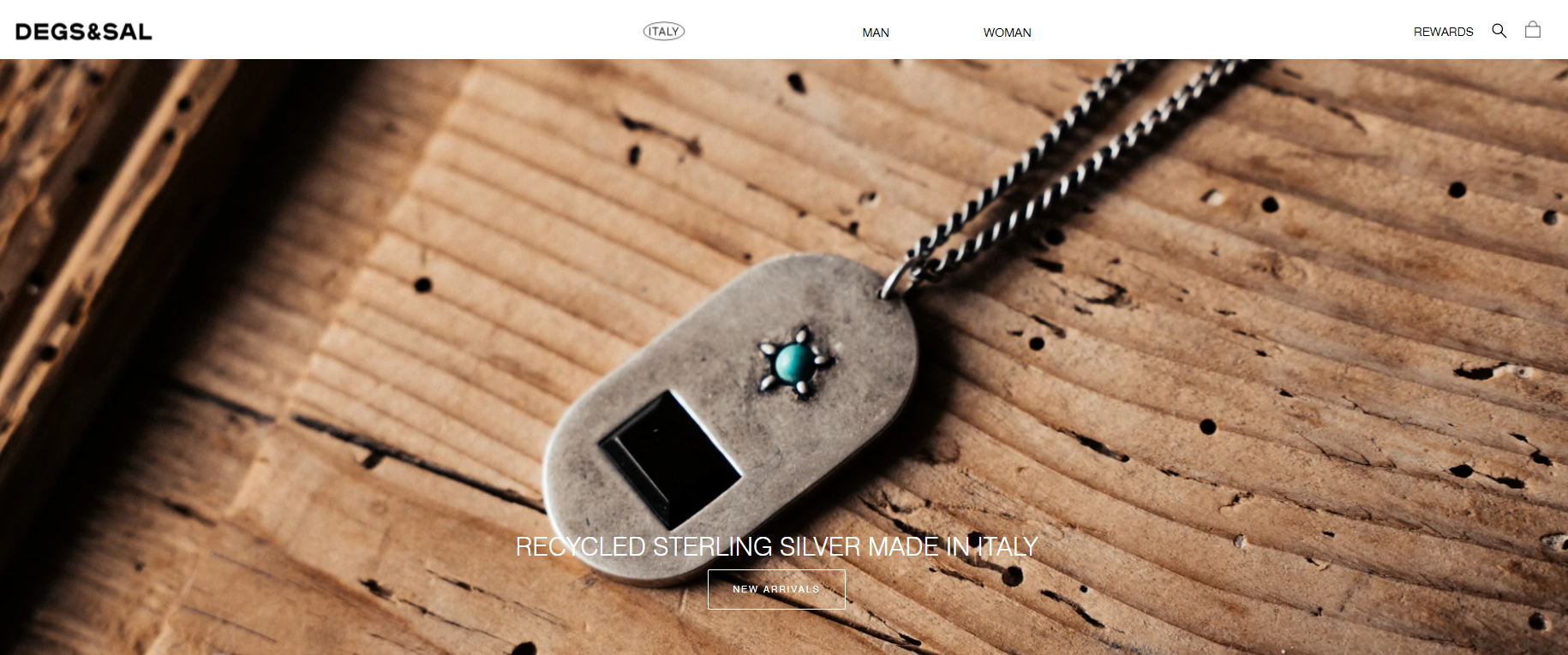 Designed and inspired by the historic American free-spirited soul, Degs & Sal offer handcrafted pieces made of 100% recycled sterling silver from Italy.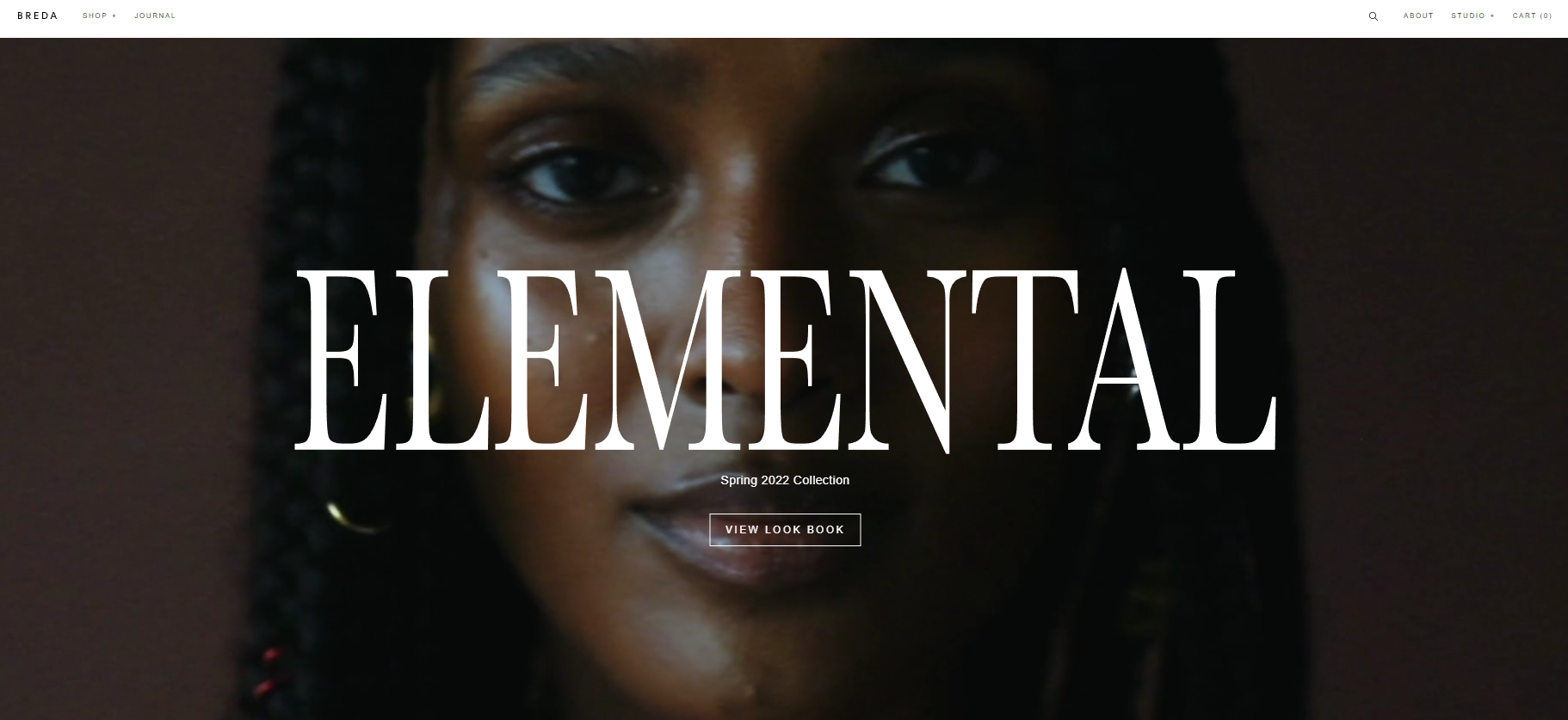 BREDA are purveyors of both subtle and striking timepieces.

NOMATIC creates minimalist products such as travel bags, backpacks, watches, and notepads to inspire people who live life on the move.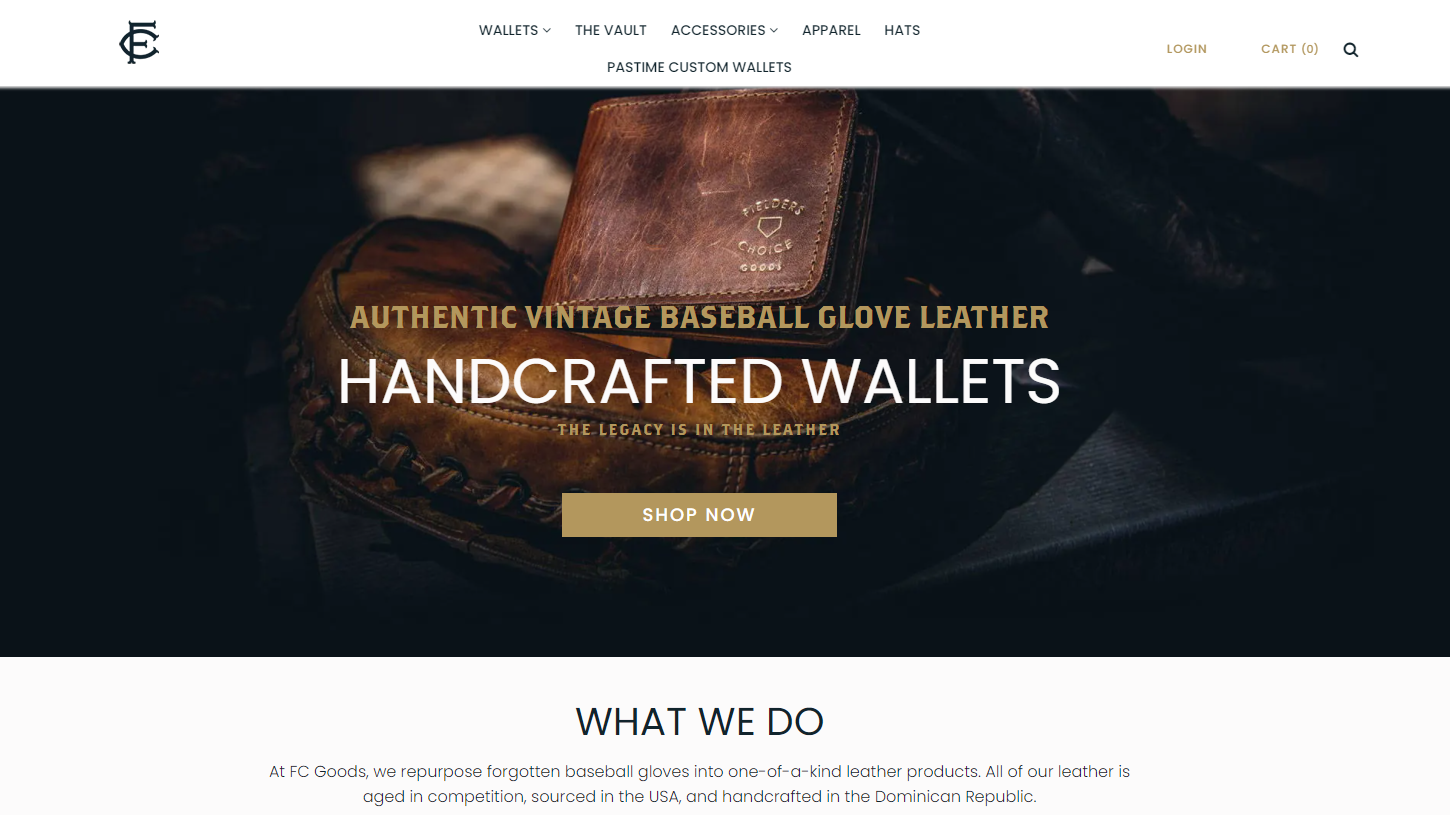 FC Goods repurposes old, forgotten baseball gloves into one-of-a-kind handcrafted leather products.
⚡ Tech and gadgets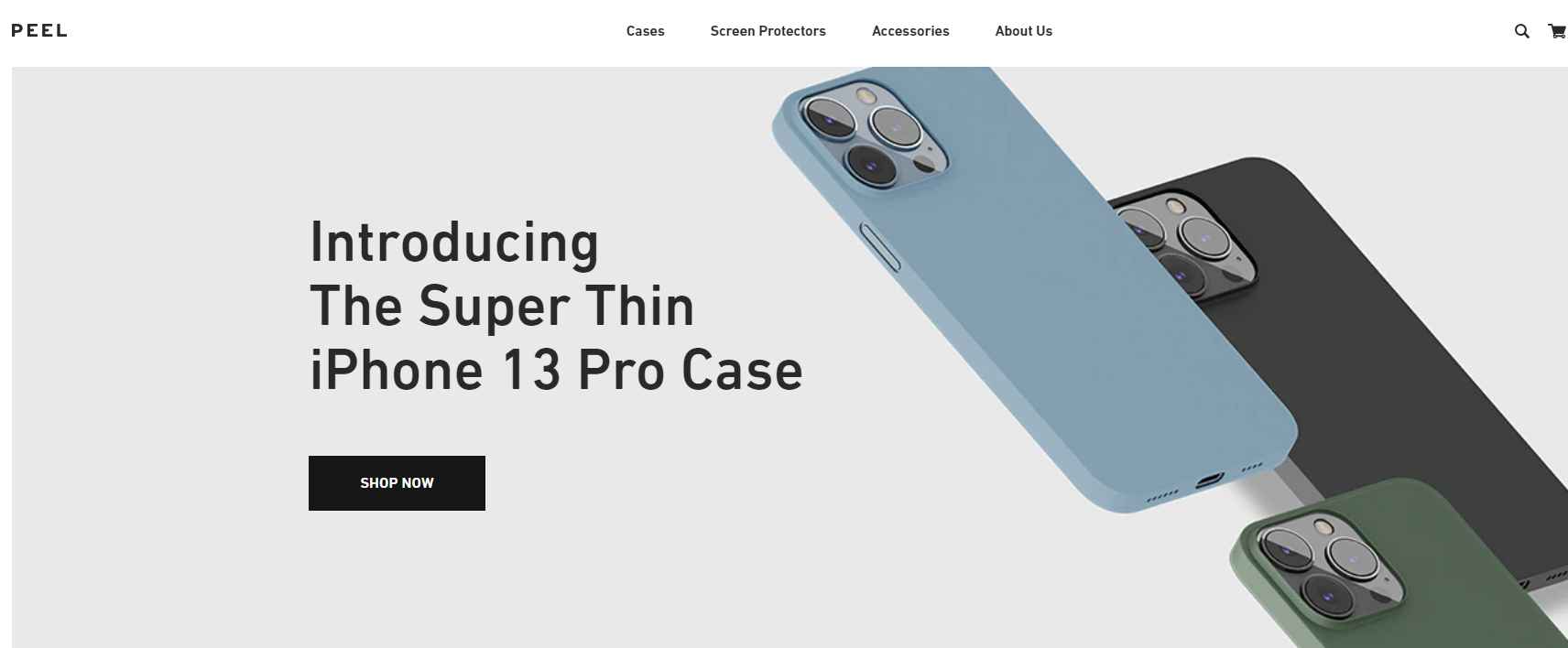 Peel creates unobtrusive and minimalist phone cases so you can focus on what matters.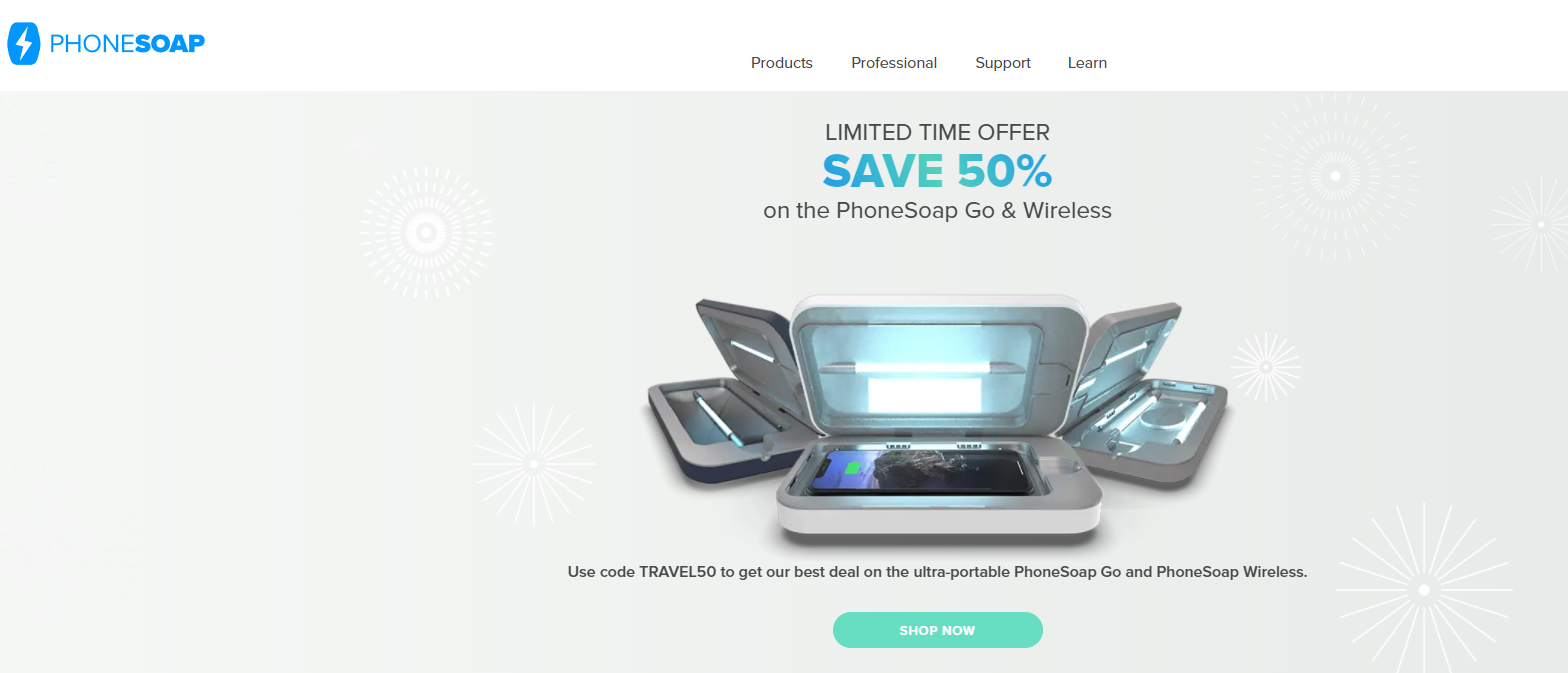 PhoneSoap helps people live healthier by defeating the daily germs and pollution we encounter, from microbes on our phones and other gear to the harmful viruses and particles in the air we breathe.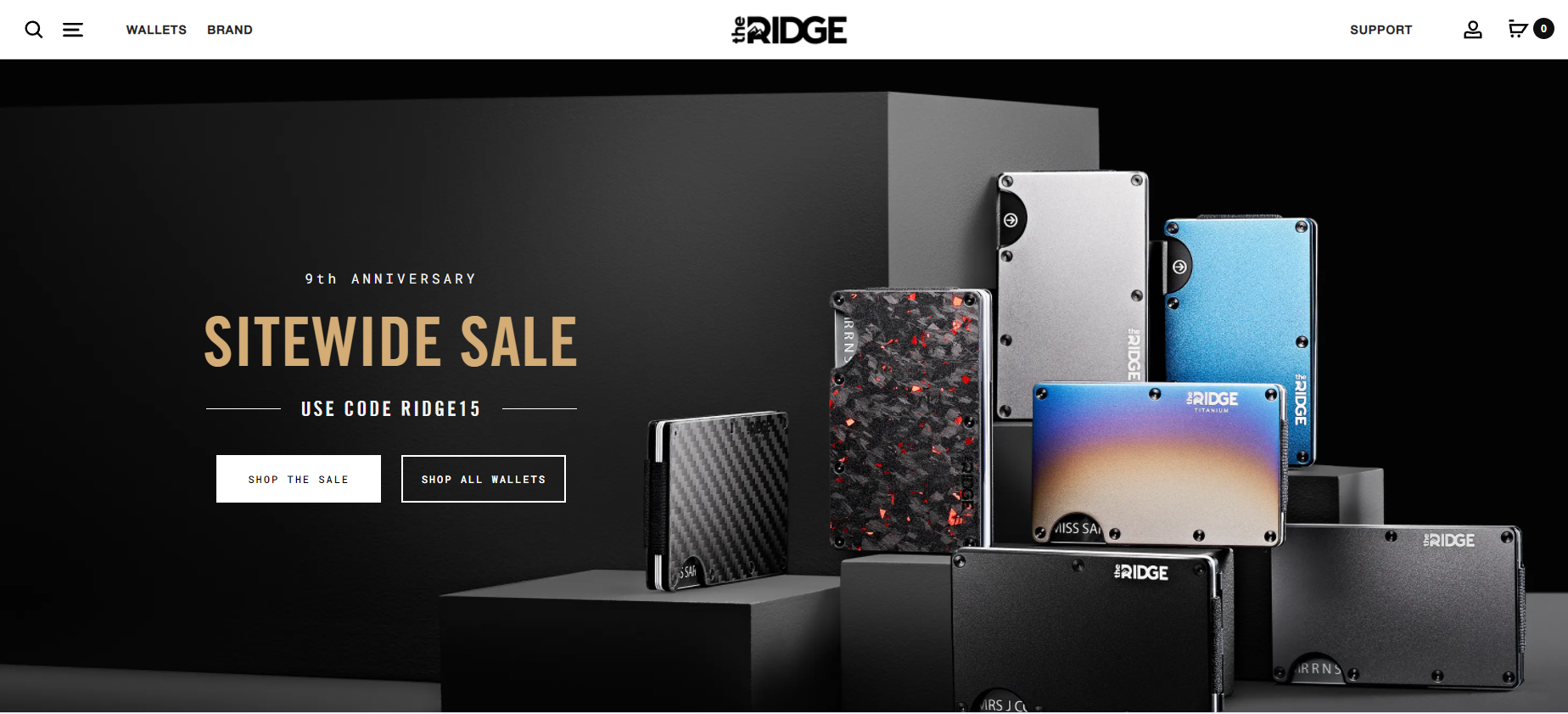 Born from the philosophy that less is more, The Ridge redefines everyday essentials — wallets, backpacks, and chargers — with minimalist designs that don't sacrifice function.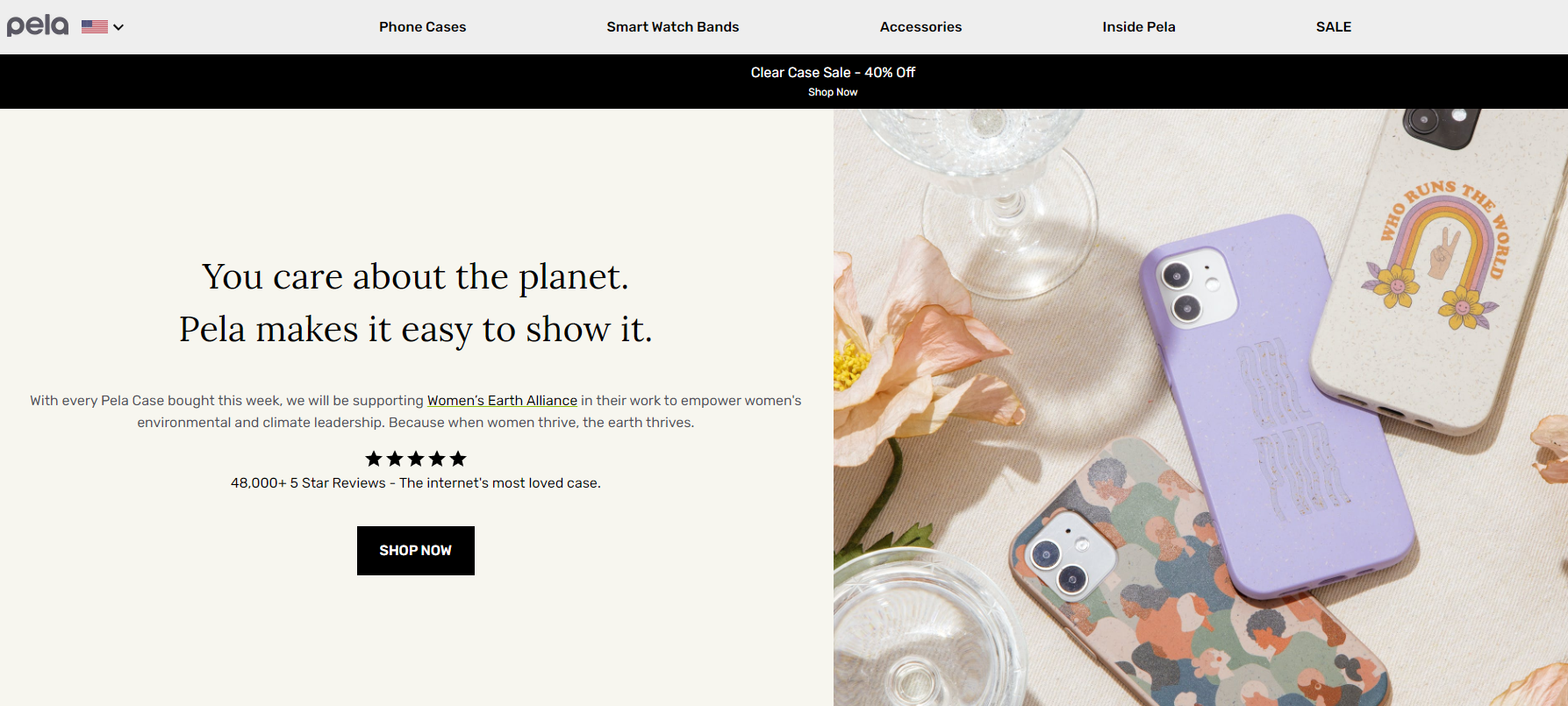 Pela created the world's first compostable phone case as a way to protect both your phone and the planet.

BrüMate was established based on a desire to push the boundaries of innovation in the drinkware industry.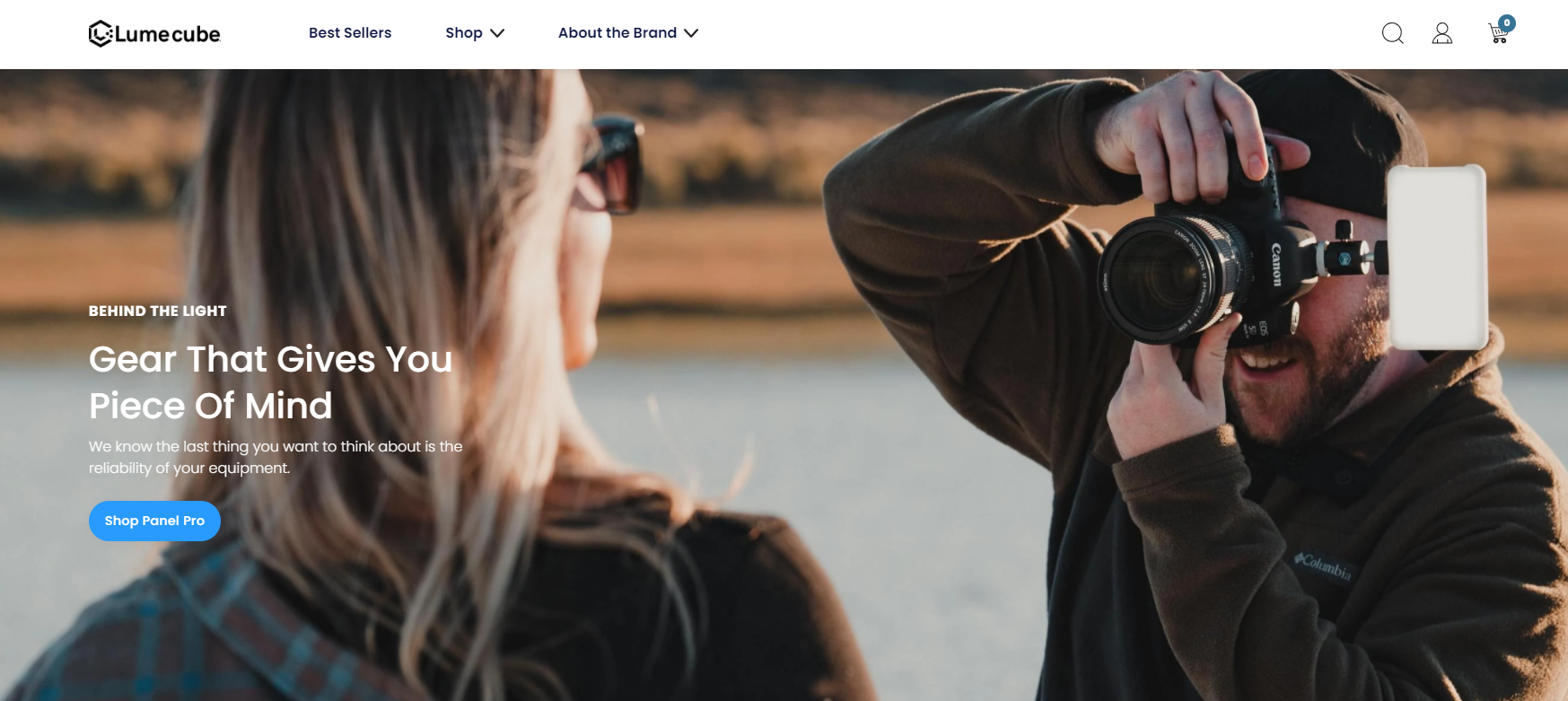 Lume Cube is leading the revolution in portable, durable, and powerful lights for photo and video devices such as phones, cameras, and GoPros.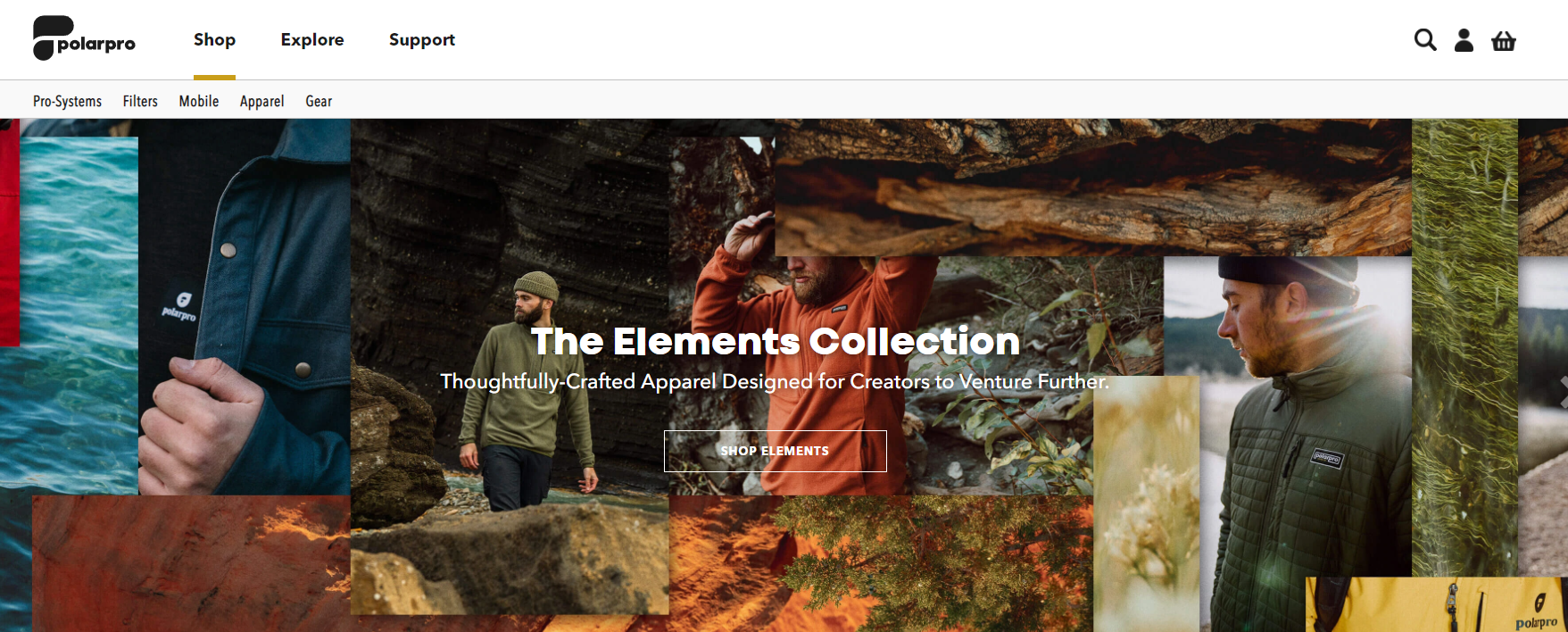 PolarPro designs and innovates filters and photography equipment. Their gear is built for rugged conditions and engineered to inspire you to get out and shoot.
Pets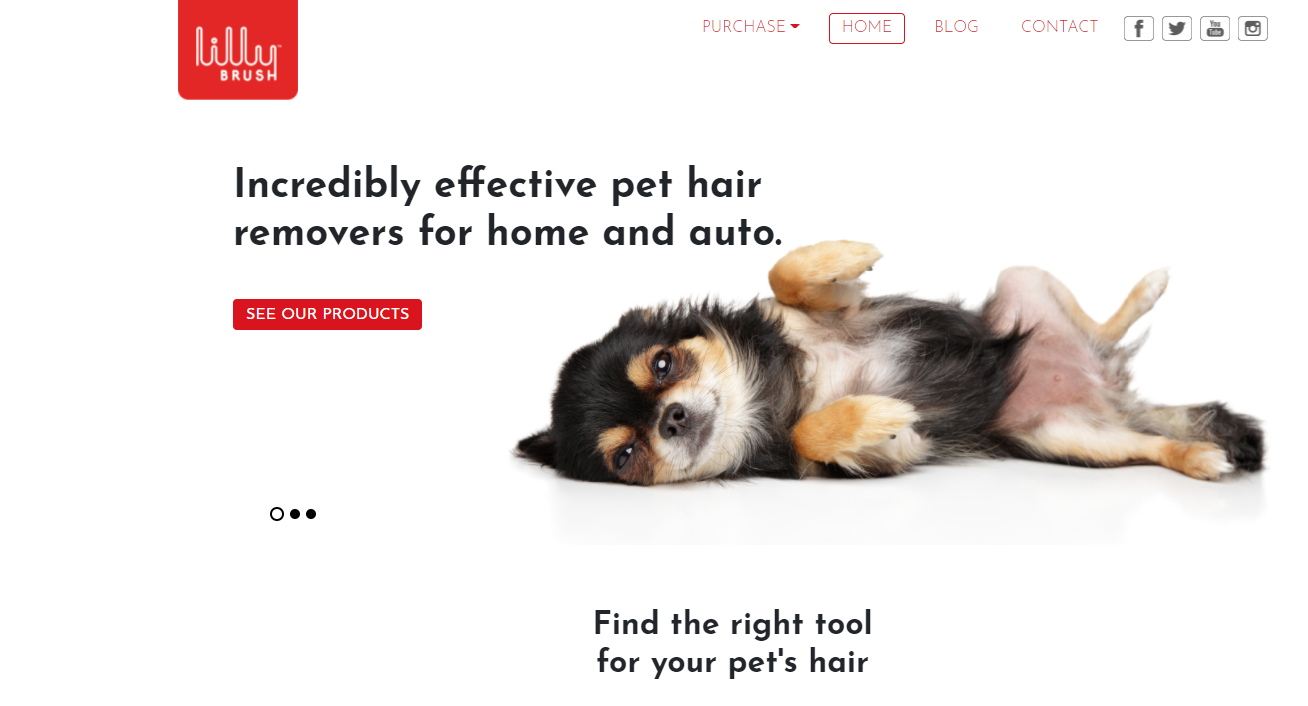 Lilly Brush produces pet hair removal brushes and tools that are gentle on fabrics, but tough on fur.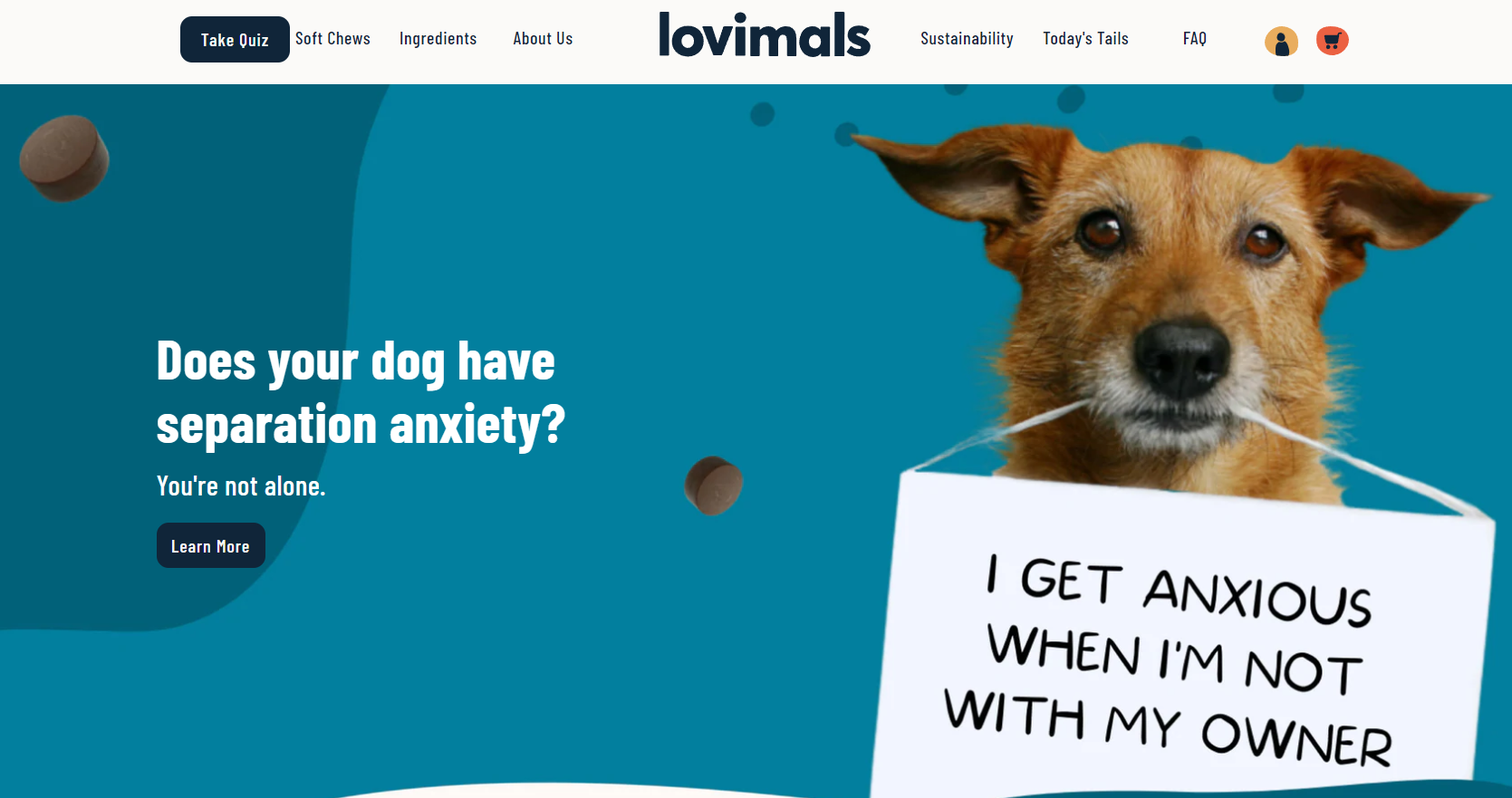 Lovimals has developed a range of daily dog chews and supplements packed full of nutritional goodness to support the well-being of your furry friends.

Pop Your Pup lets you celebrate your pets with a selection of custom pet portraits.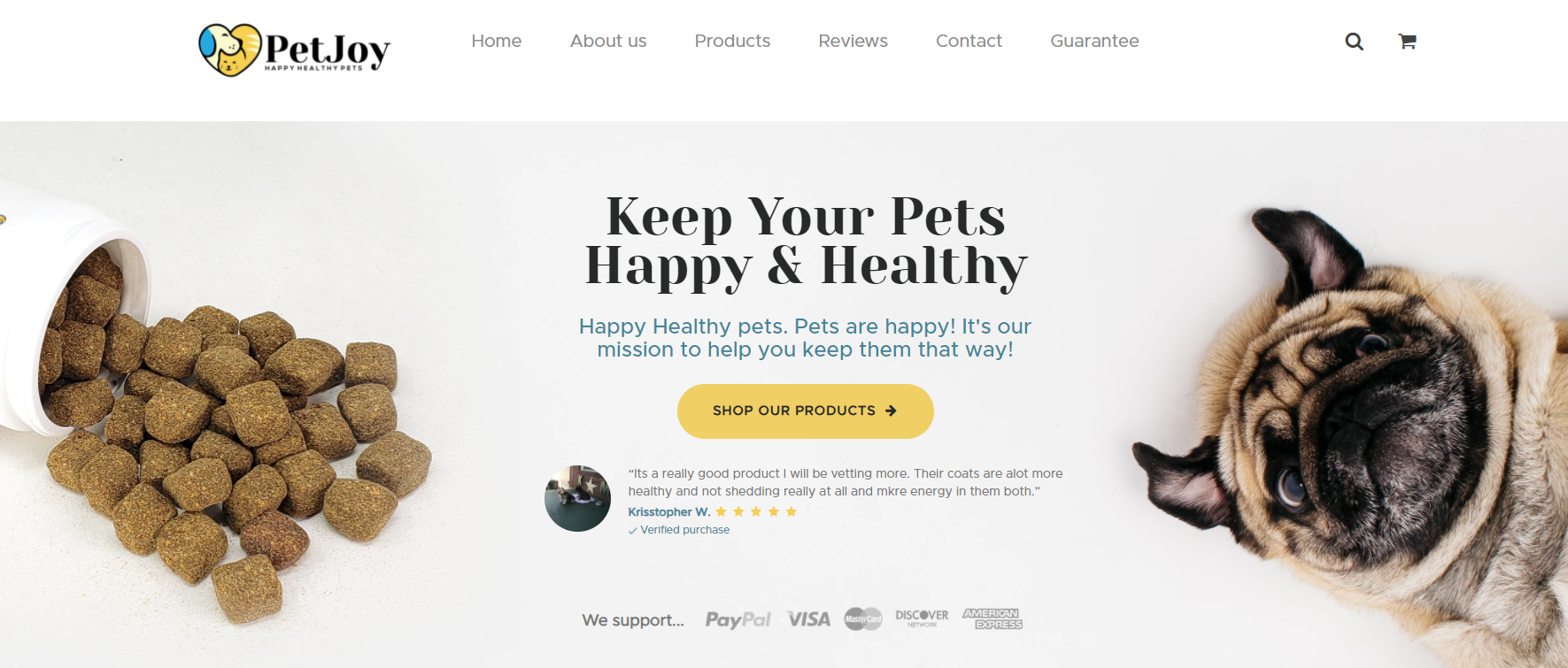 PetJoy produces "human-grade," veterinarian-approved supplements to support your pets' nutritional health.

PrettyLitter is the creator of smart, color-changing cat litter that enables you to detect any potential health issues with your furry friend.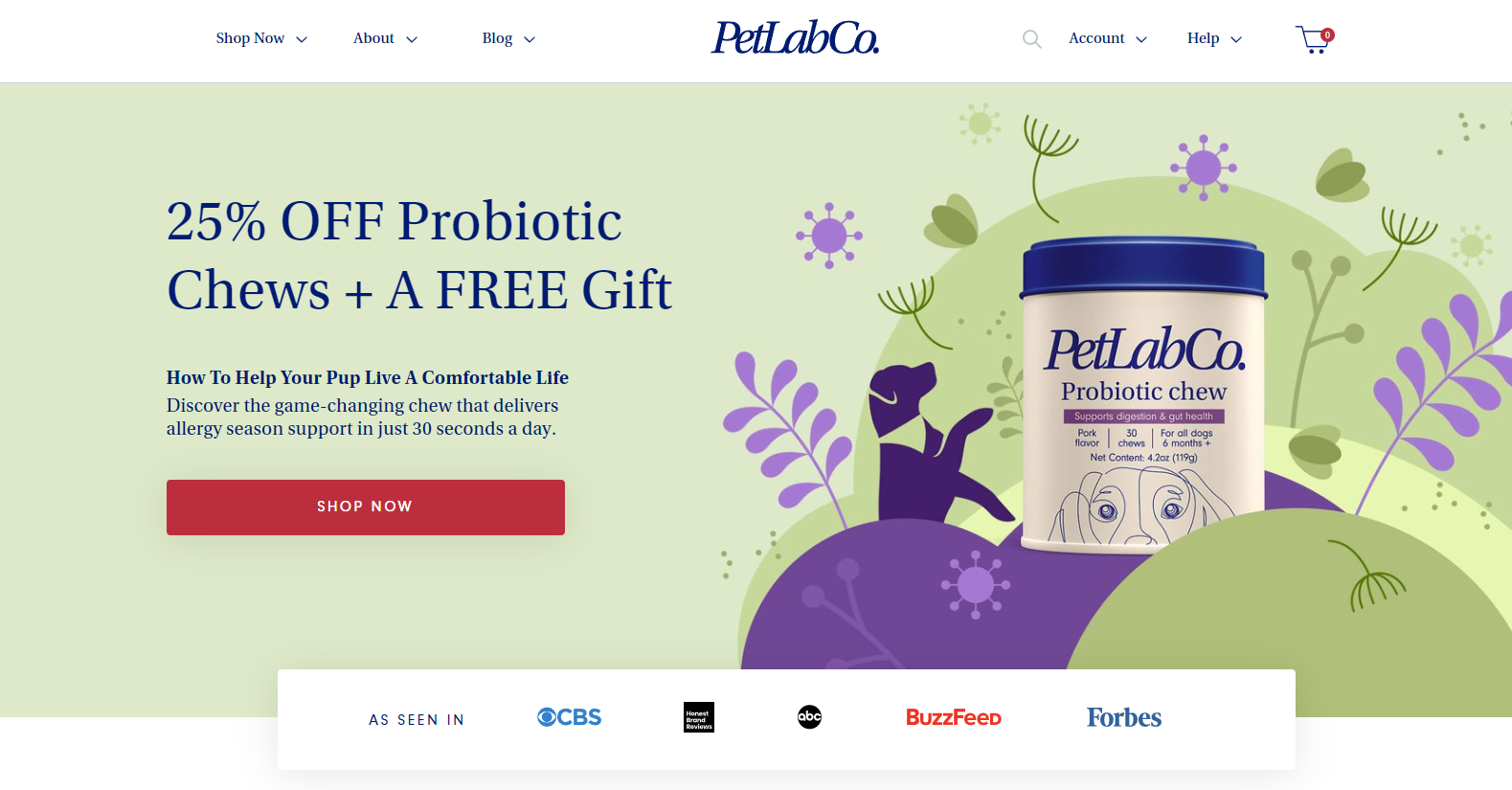 PetLab Co provides everything from vitamin supplements to grooming products to help your pets live healthier, happier lives.
Supplements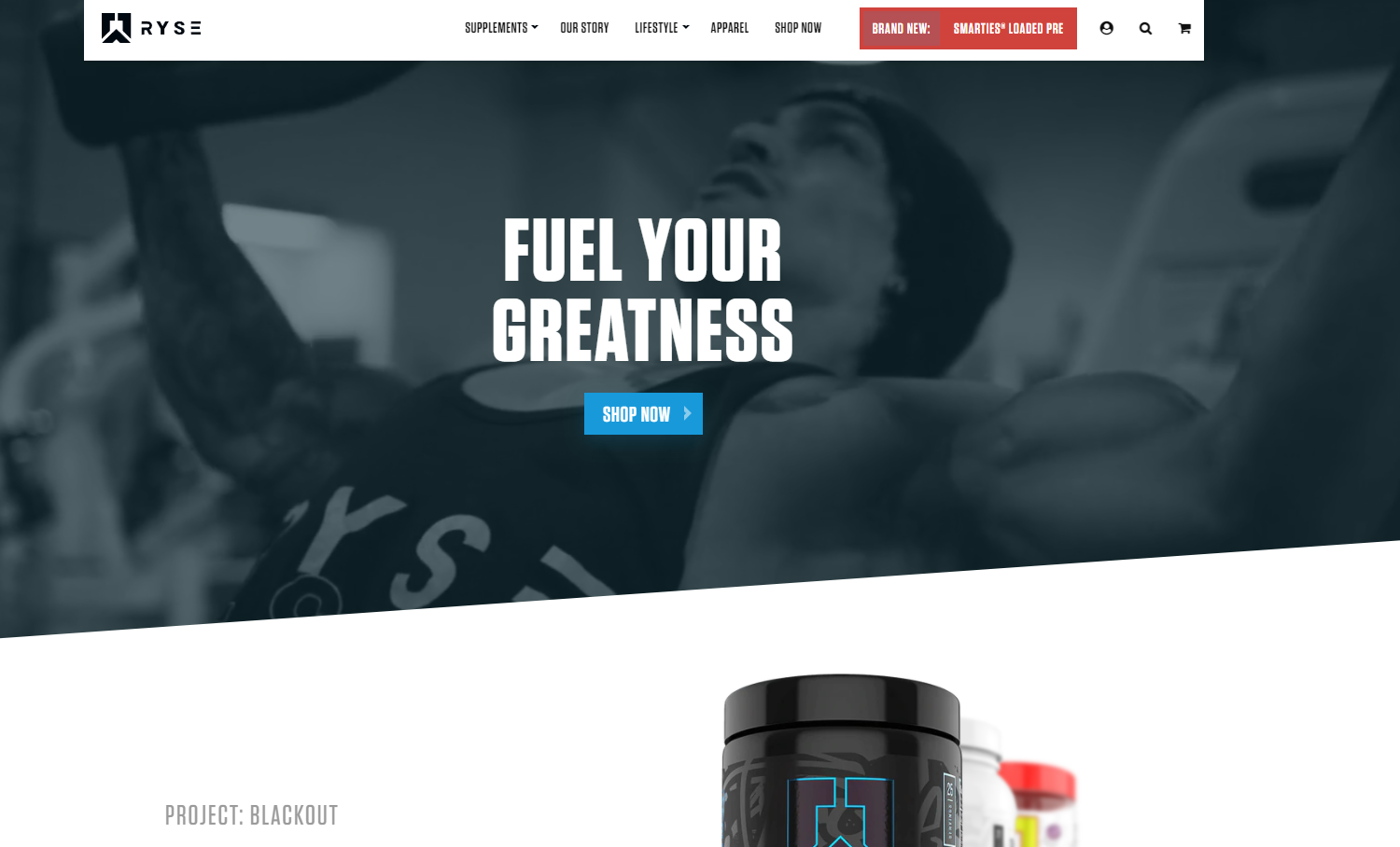 Ryse provides workout supplements designed to fuel your greatness and empower you to be your best self.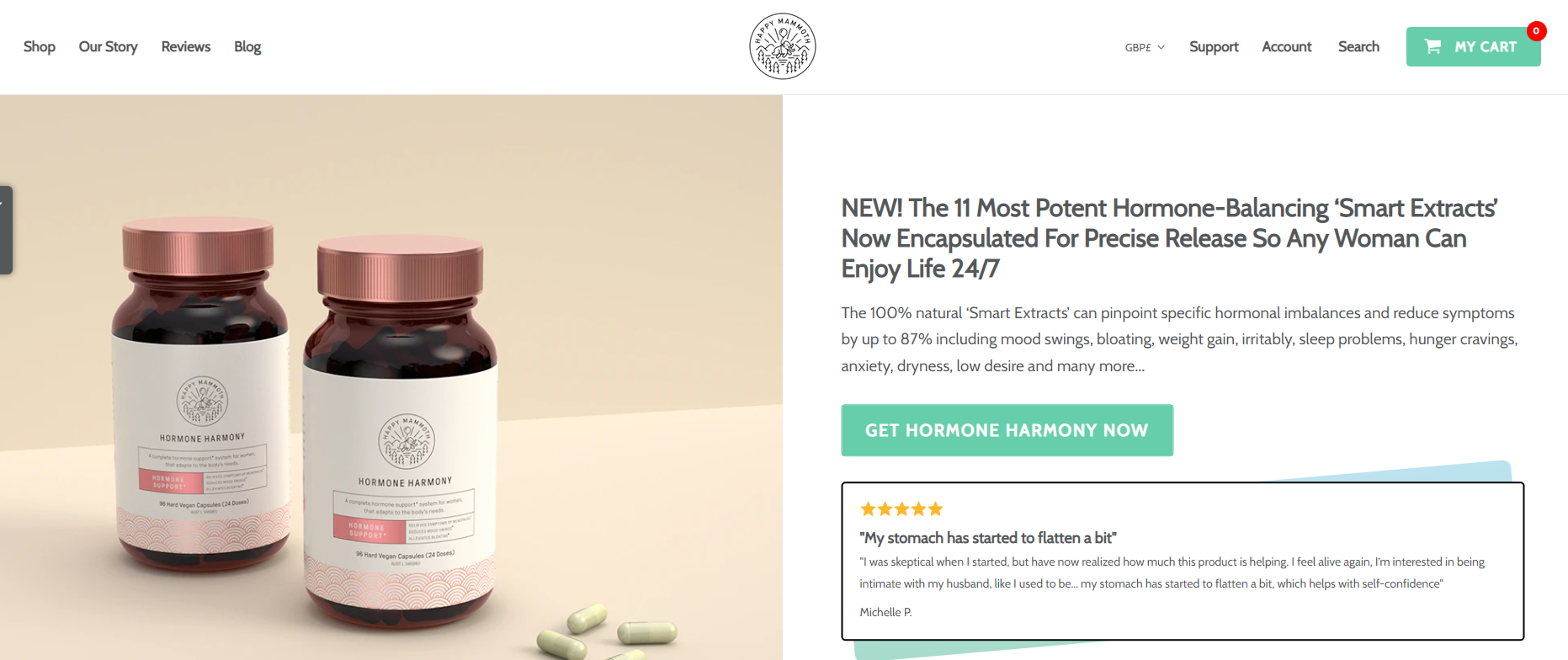 Happy Mammoth sells natural gut and hormone health supplements to help you take control of your body, emotions, and overall well-being.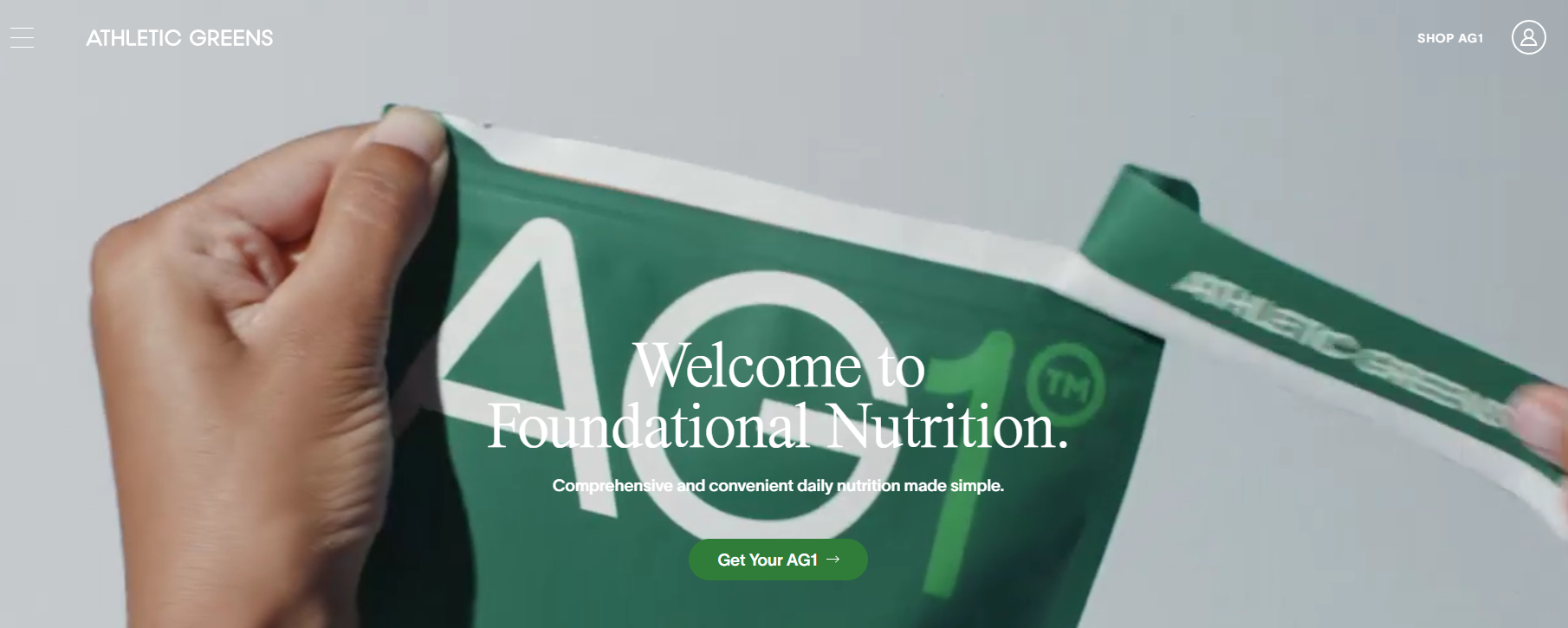 Athletic Greens aims to bring comprehensive and convenient daily nutrition to just about everybody with their formula packed with vitamins, minerals, superfoods, probiotics, and adaptogens.

Vital Proteins boasts being America's top collagen brand, providing gummies, peptides, and more to help their shoppers feel at their best.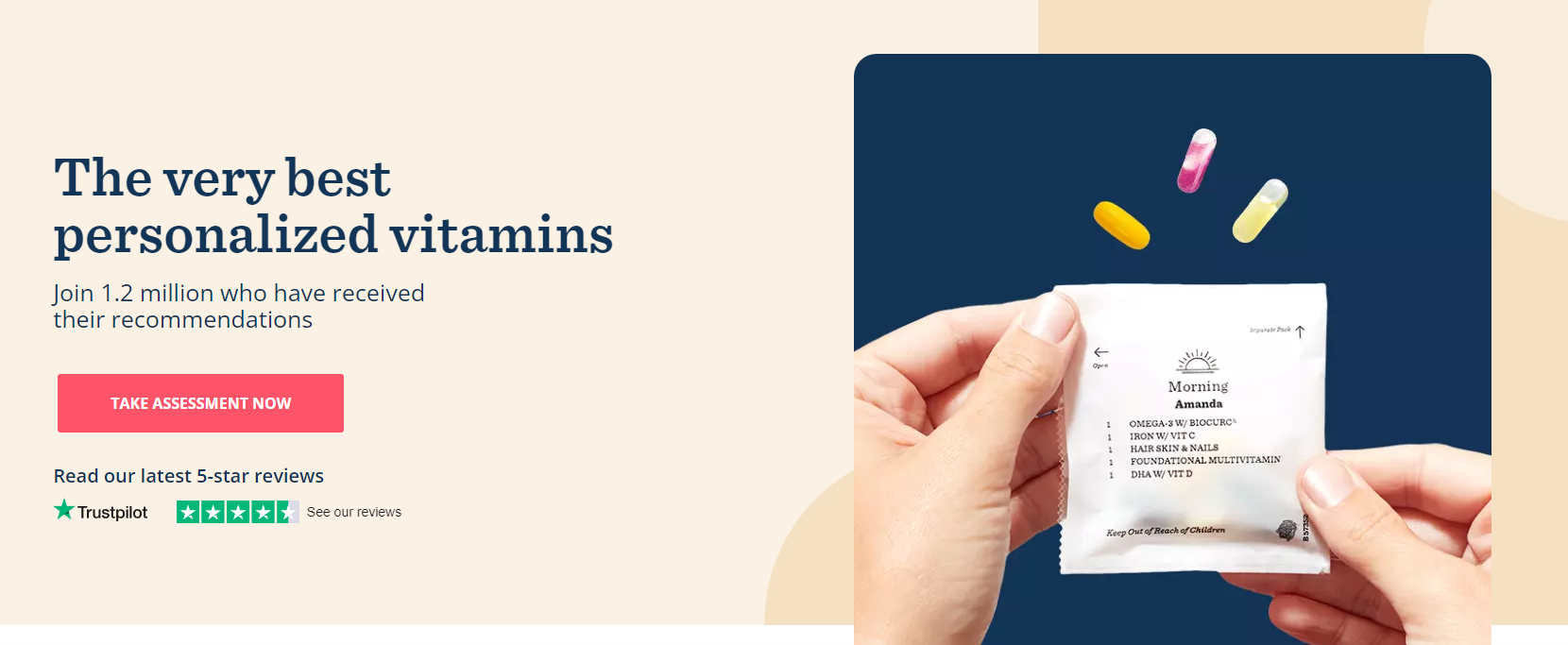 Persona Nutrition recognizes everybody is different, and that's why they offer daily vitamin packs and superpositions tailored to your individual health needs.
Goli is an innovative health brand focused on making health simple and delicious with its range of health gummies.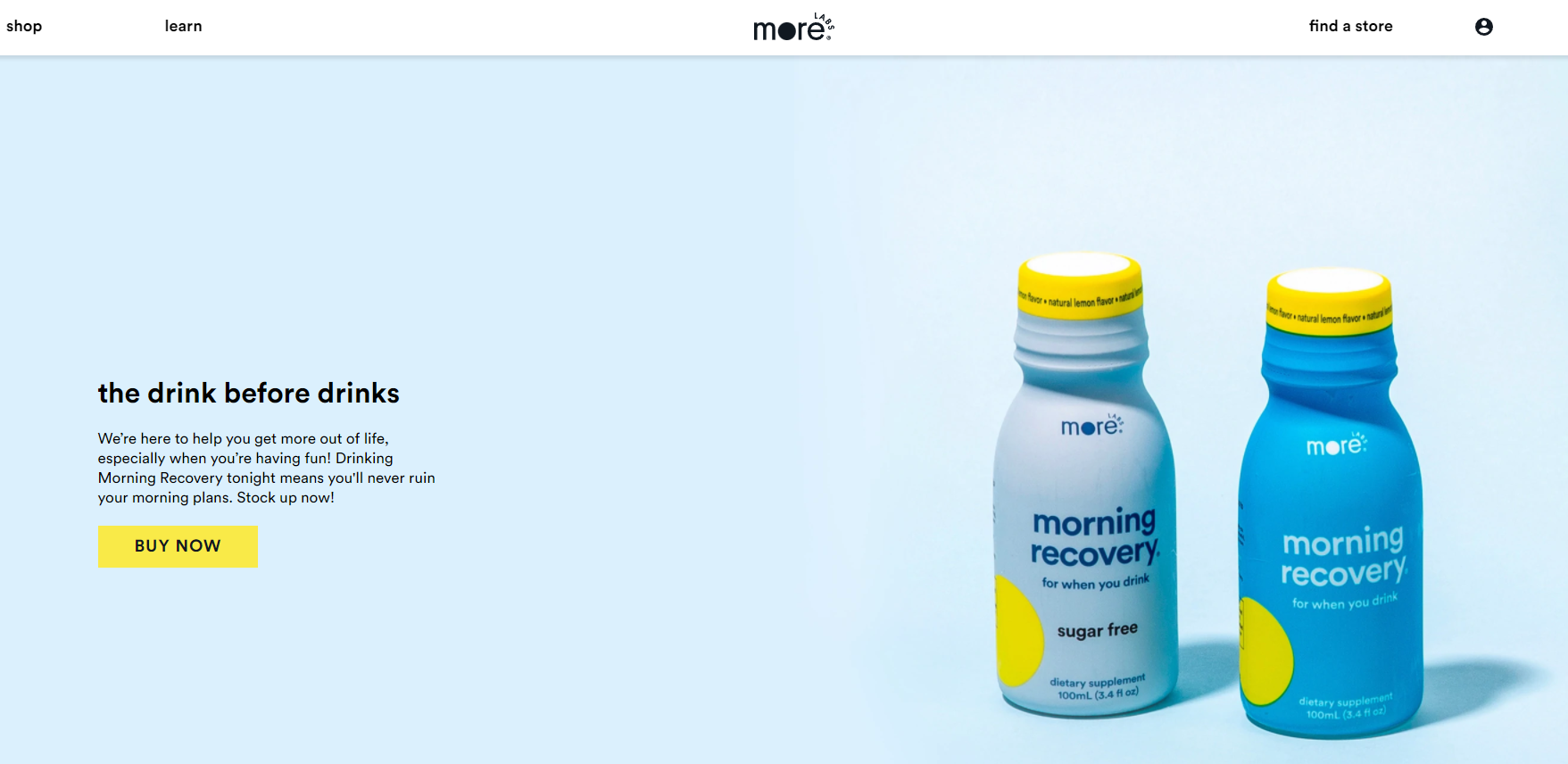 More Labs offers a Morning Recovery supplement drink to reduce the negative effects of drinking alcohol.
Ritual provides science-backed, traceable essential vitamins and health supplements for women.
️ Fitness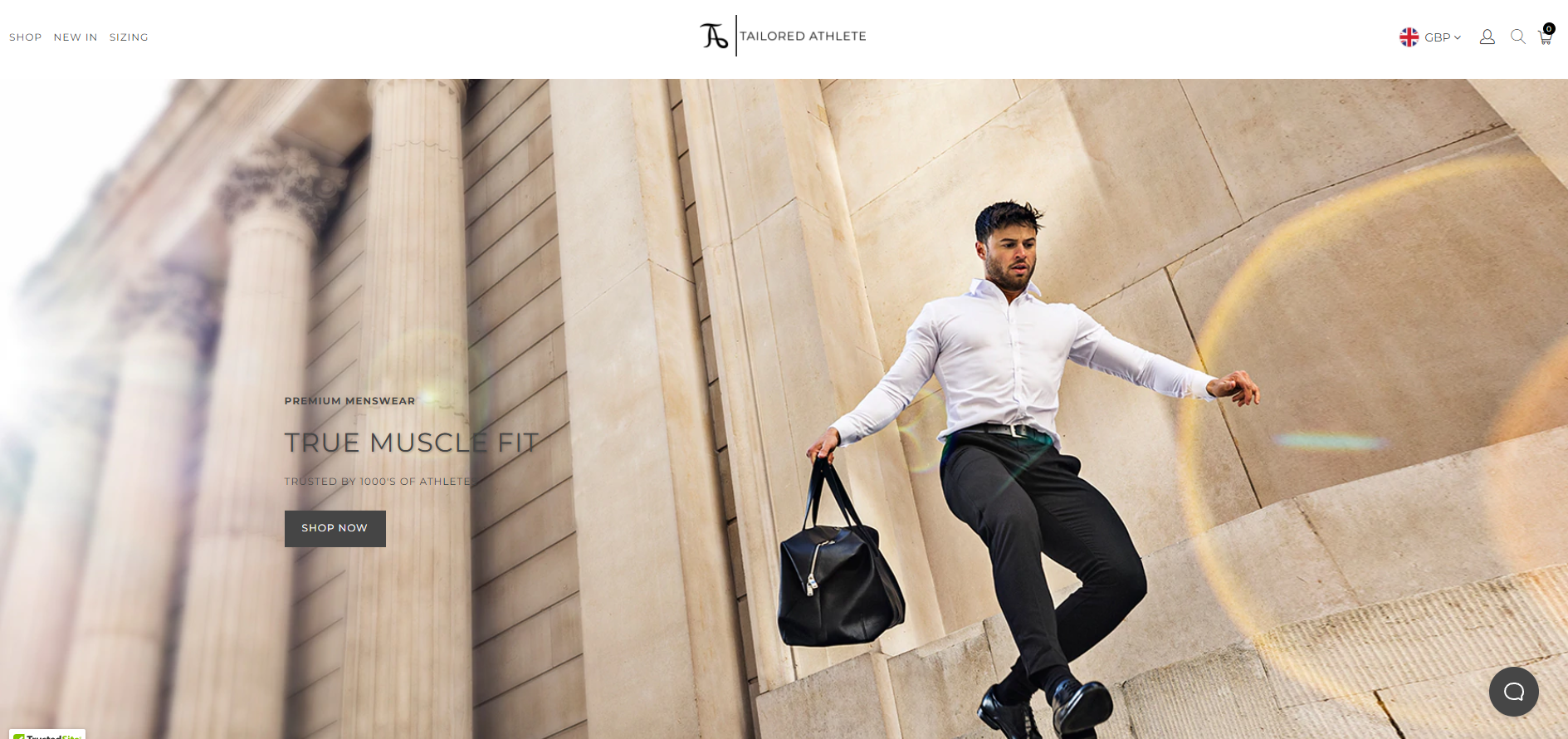 Tailored Athlete designs men's clothing that's scientifically designed and crafted to accentuate your physique.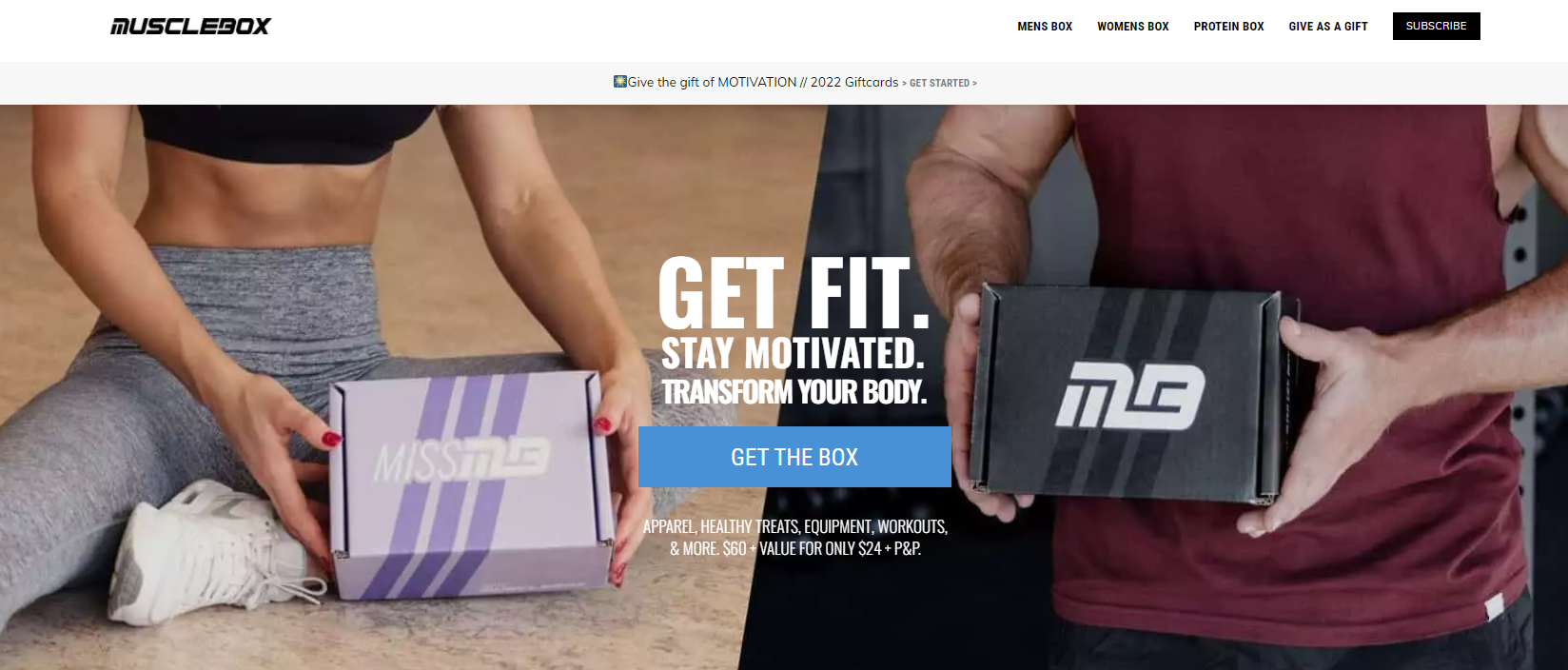 MuscleBox is a motivational fitness and bodybuilding subscription box that encompasses everything from apparel to equipment to supplements.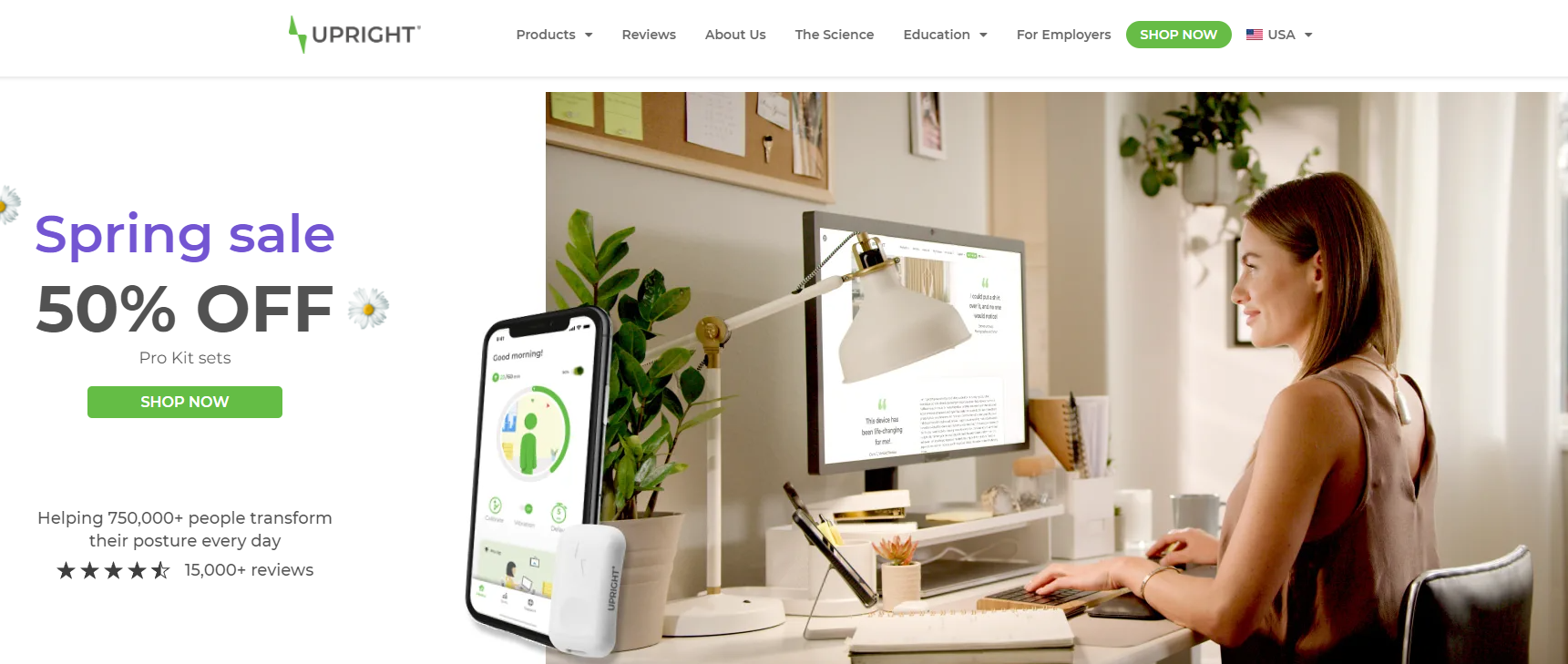 Upright produces posture training devices to improve your posture and back health.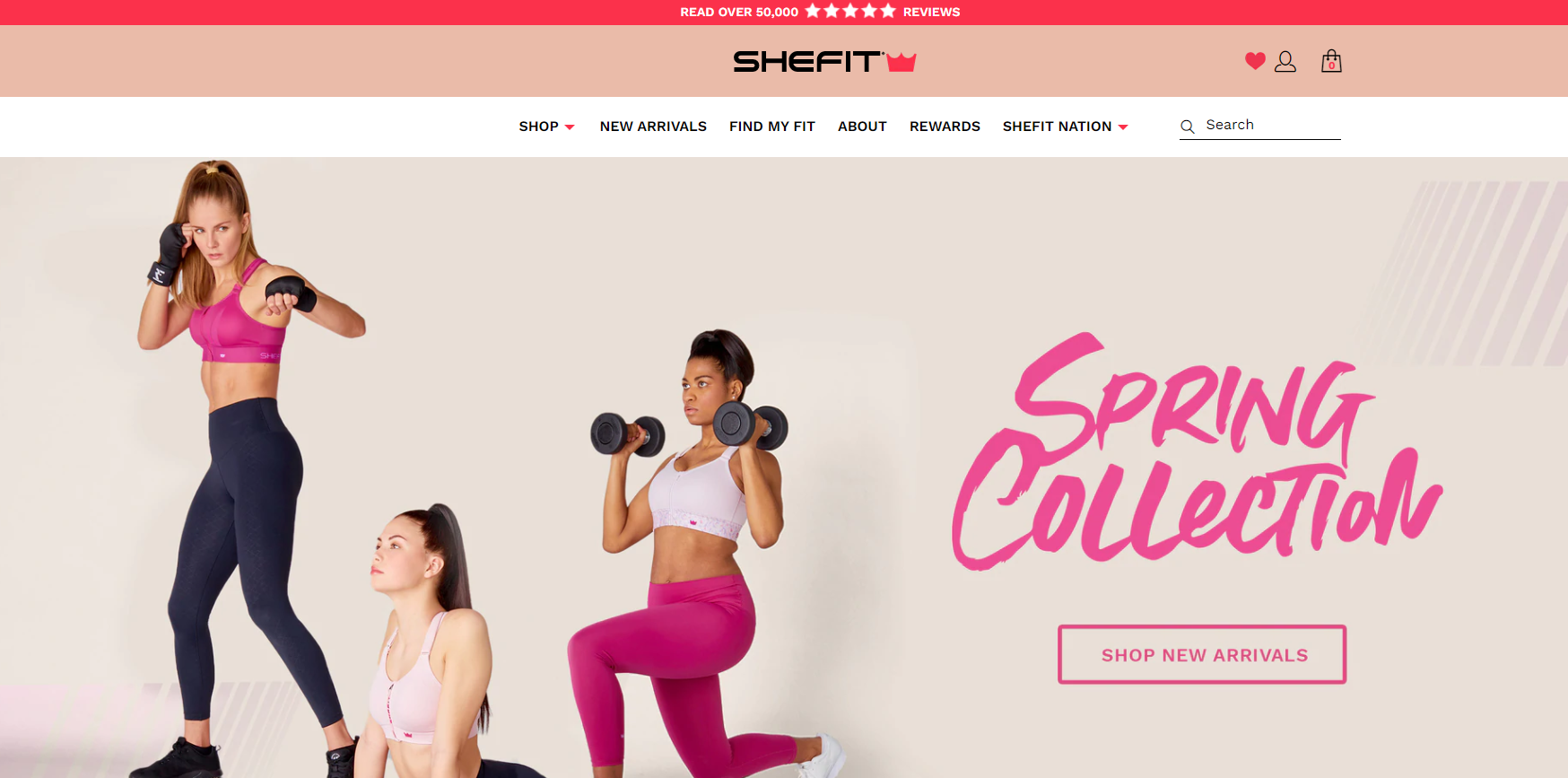 SHEFIT designs sports bras that work with your body, not against it.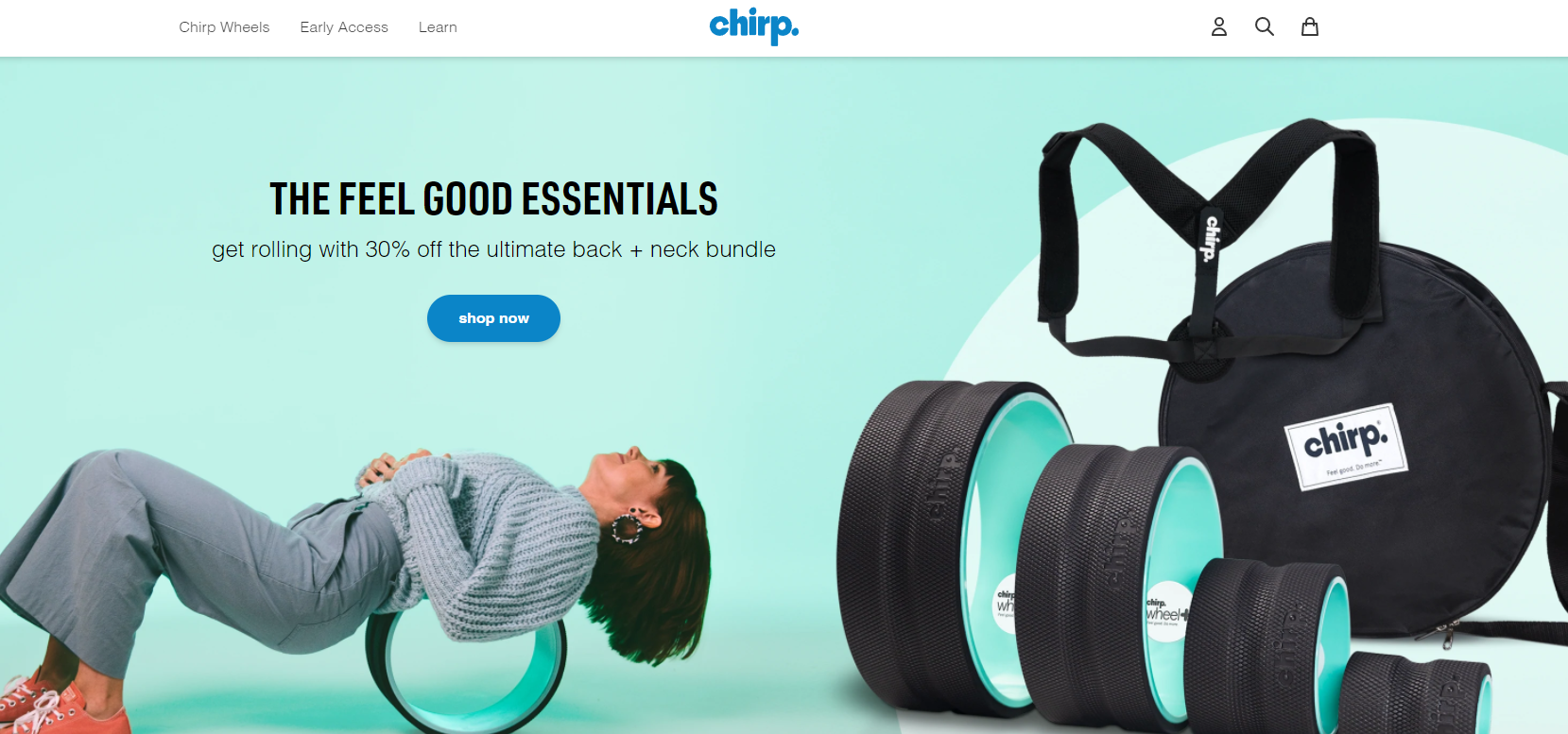 Chirp is the creator of the Chirp Wheel — a unique yoga wheel that uses trigger point technology to target back pain and provide relief right where it aches.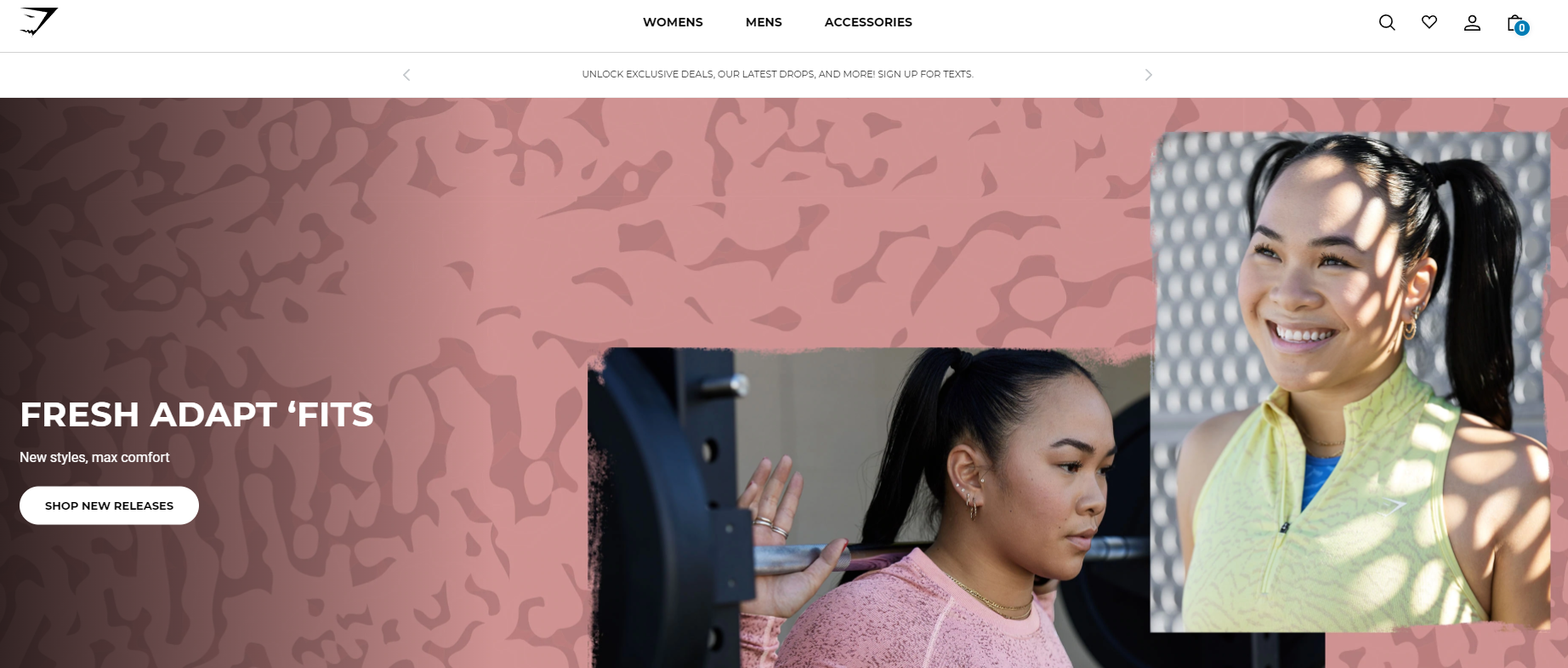 Gymshark is a fitness apparel brand that designs gym clothes and accessories with your progress and results in mind.

Peloton brings the community and excitement of boutique fitness into your home with its fitness technology and hardware.
Home Goods

Outer is passionate about creating the world's most comfortable, durable, innovative, and sustainable outdoor furniture.

Miracle Brand produces bed sheets and towels made with anti-bacterial silver for cleaner, odor-free laundry.

Buffy uses earth-friendly materials to produce comforters and bedding that help you live comfortably, without making the Earth uncomfortable.

Casper is a sleep company that applied years of studying sleep science into creating innovative mattresses, beds, and sleep products.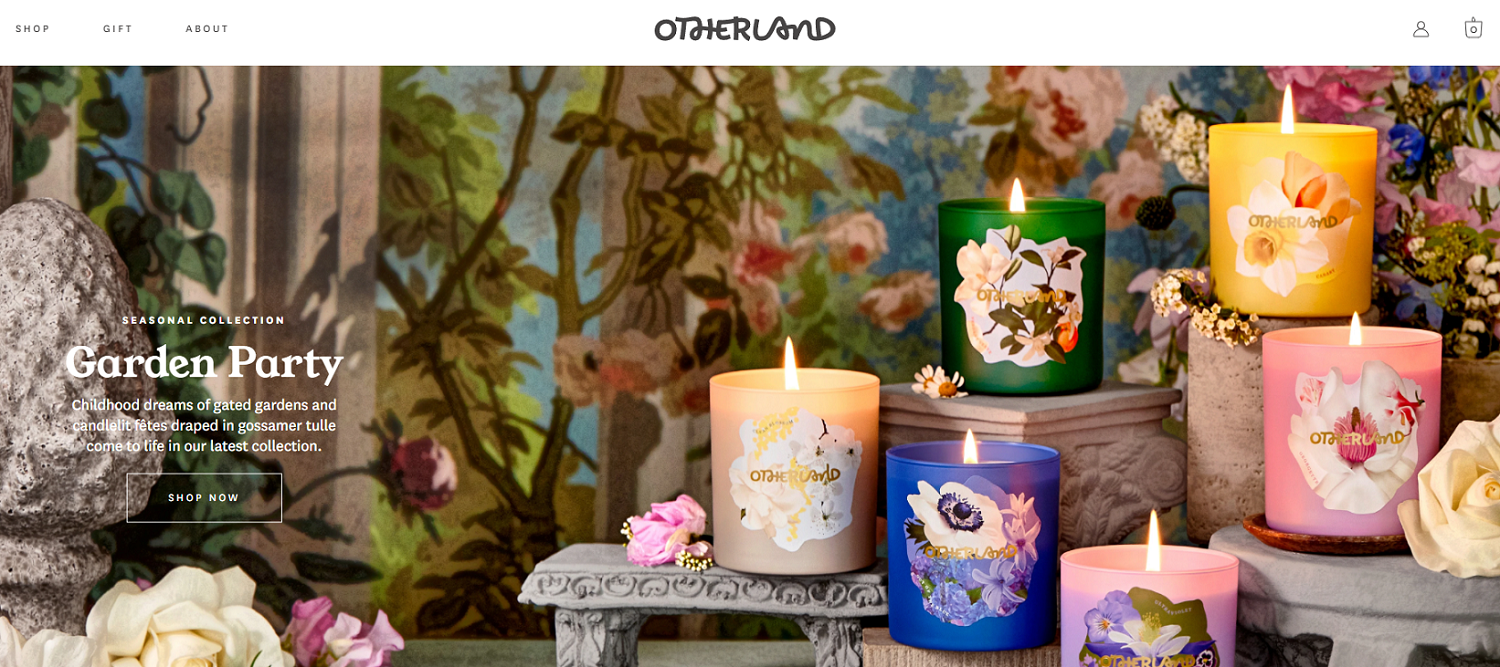 Otherland candles are lovingly made with clean ingredients and refined fragrances to offer luxury home scents that both look and smell great.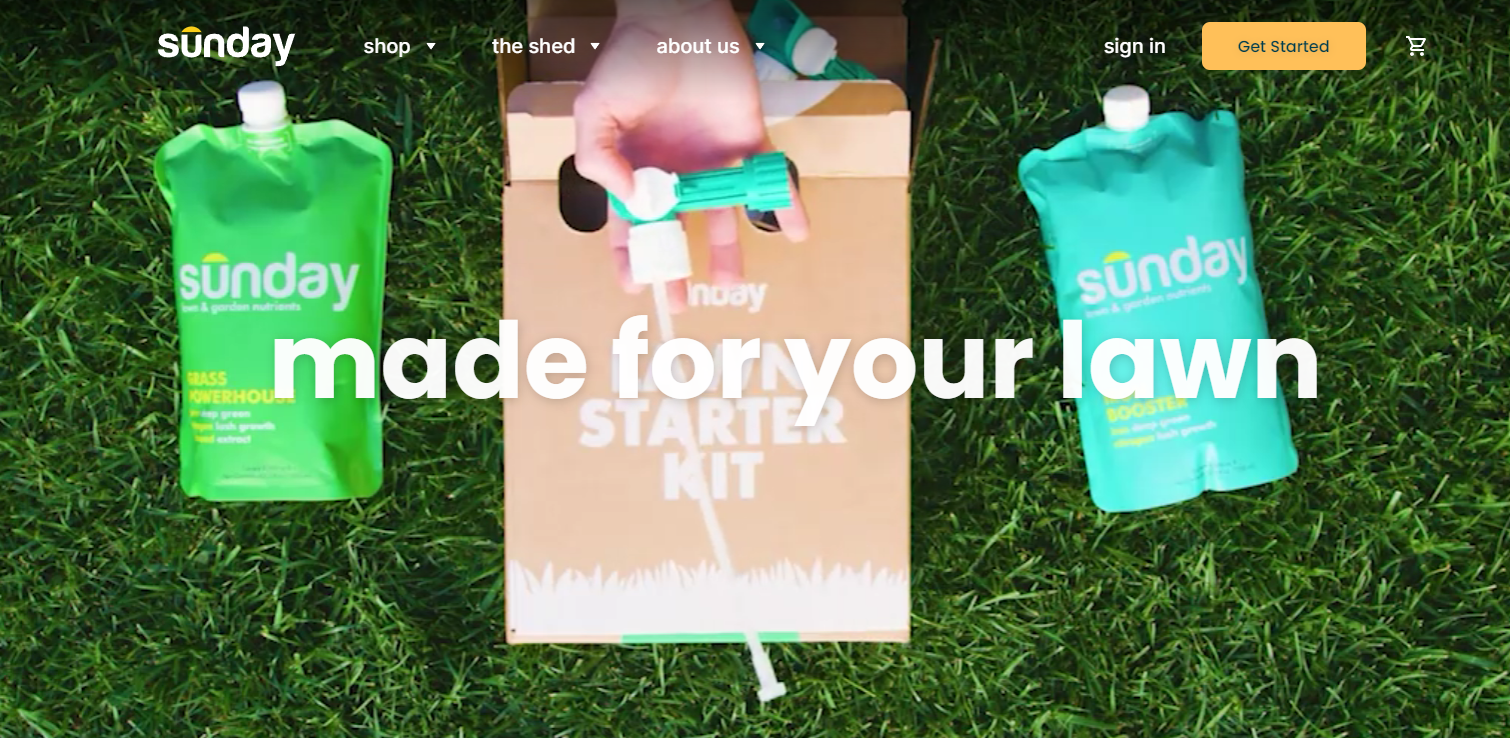 Sunday offers everything you need to fight weeds, grow grass, and care for your lawn with its range of lawn care products and subscriptions.
Food and Beverages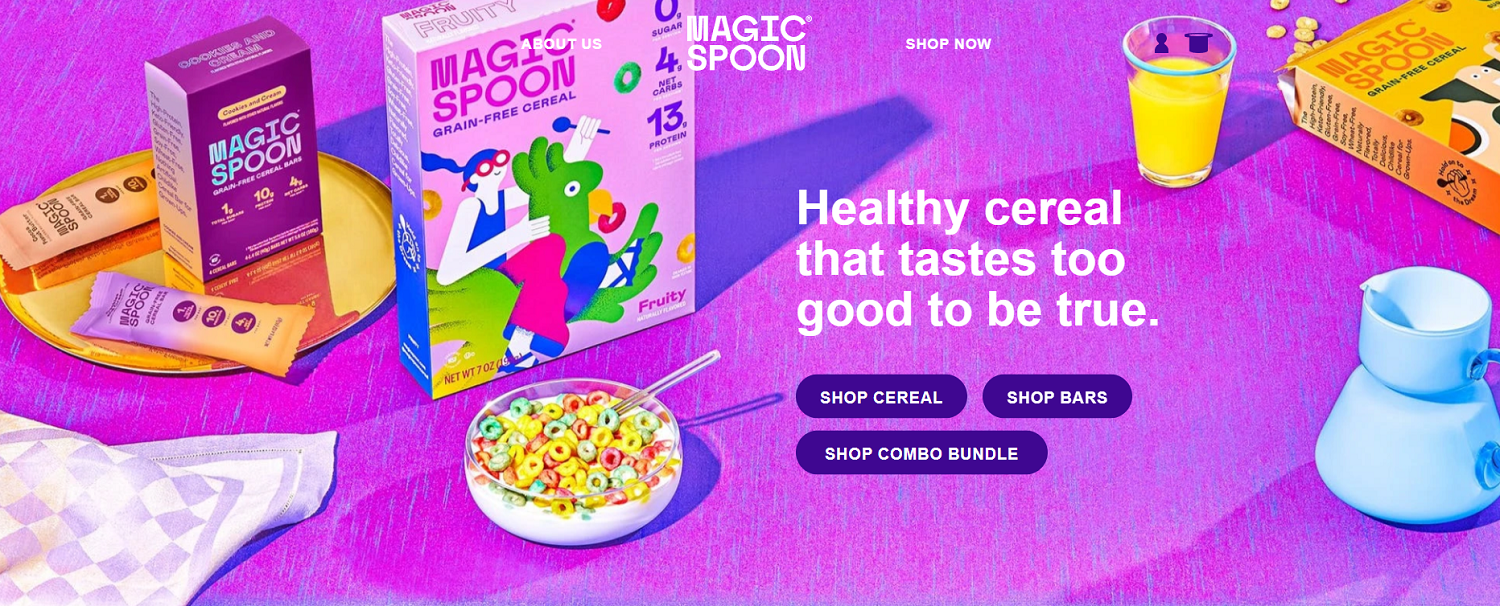 Magic Spoon has reengineered the great taste of childhood cereals with grown-up ingredients for a nutritious and delicious breakfast.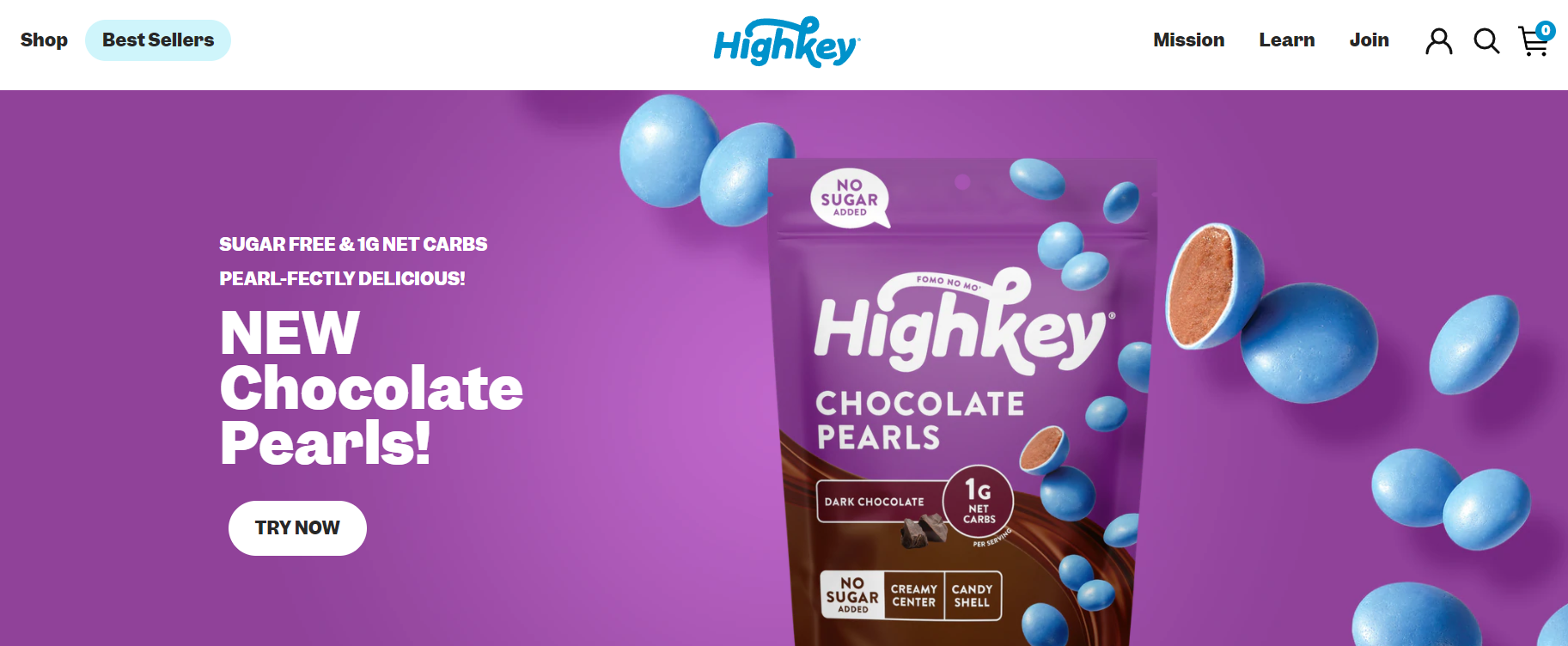 HighKey makes delicious versions of your favorite snacks without all the extra sugar and carbs.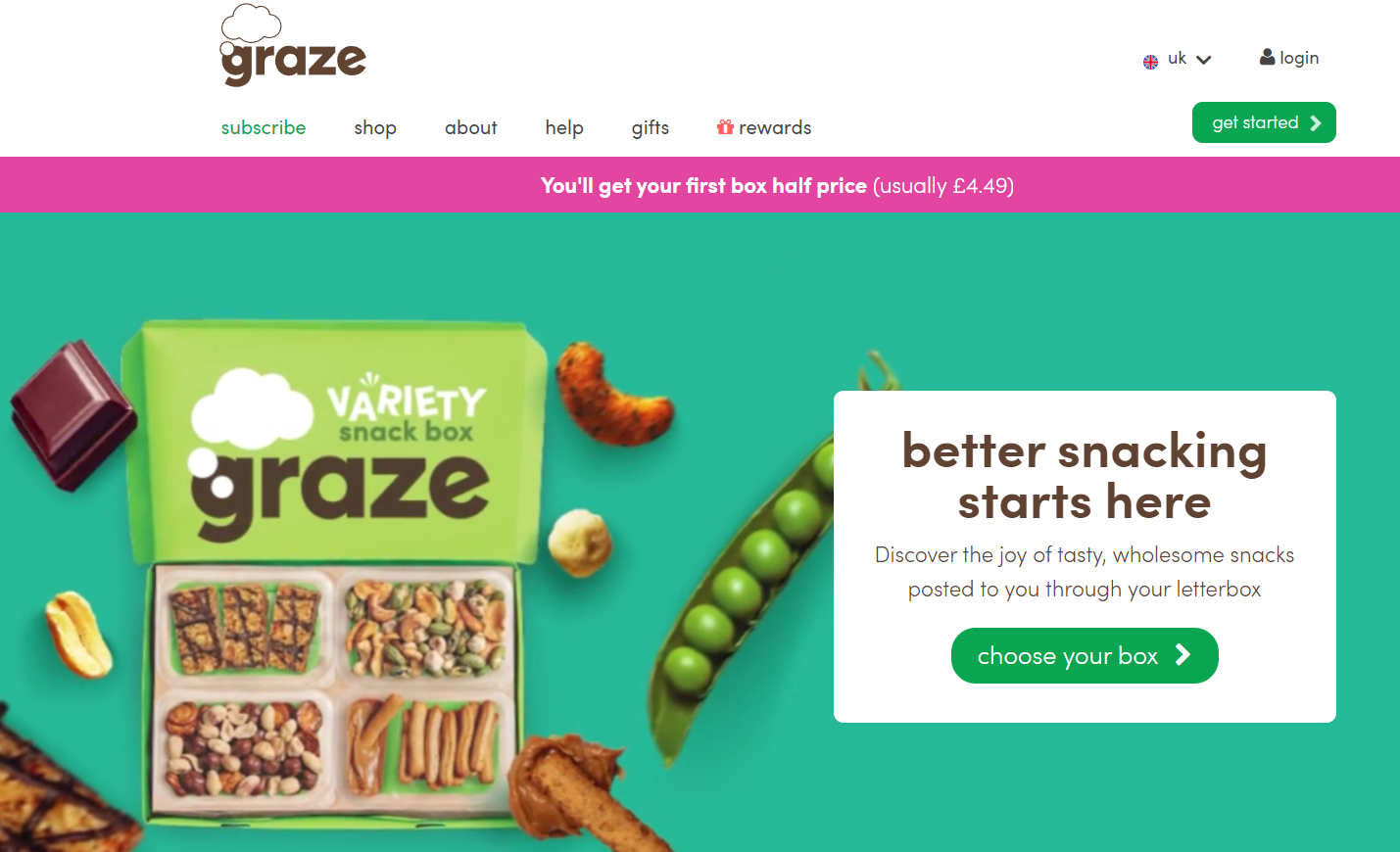 Get healthy snacks that actually taste good and are handpicked to suit your preferences with Graze's healthy snack subscription boxes.

Trifecta is an organic meal delivery service that specializes in providing fresh, flavorful, and nutritious meals so you can eat well and do more.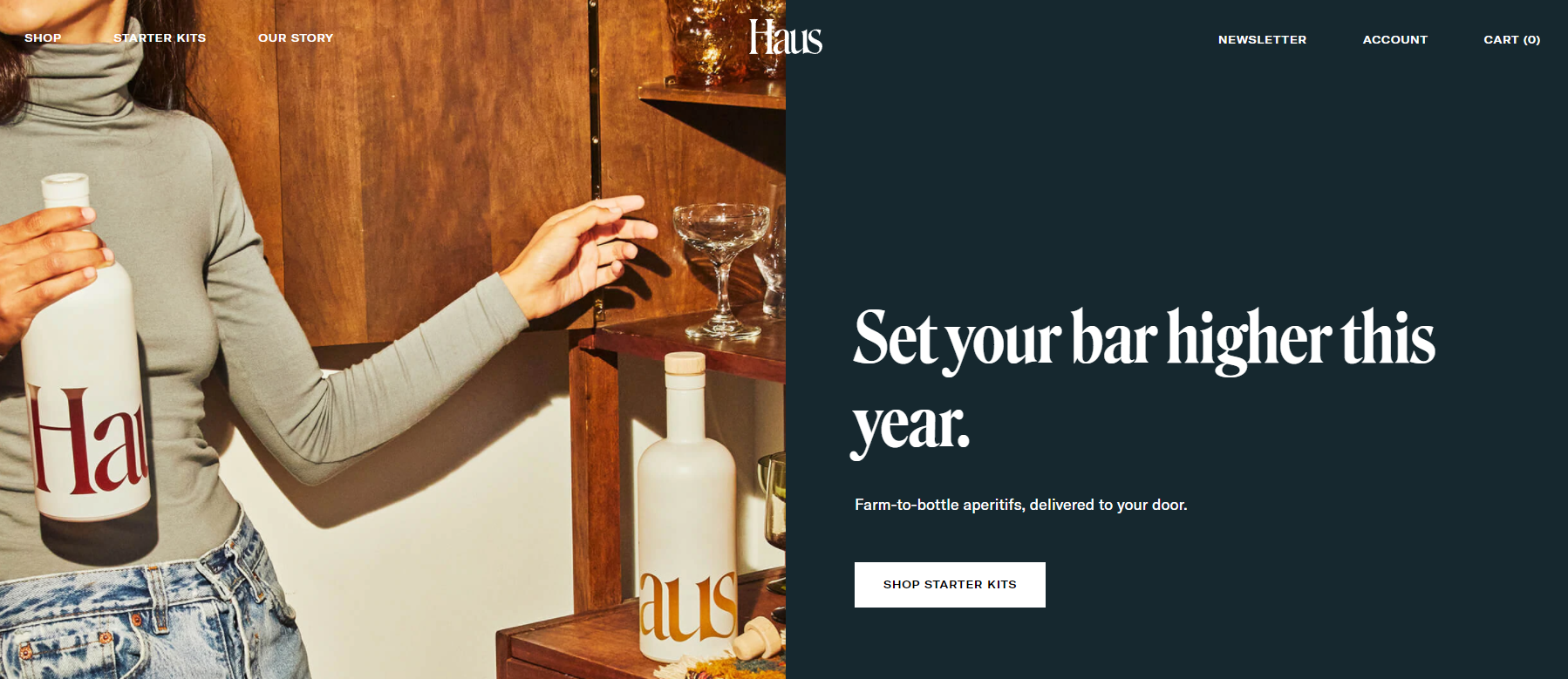 Haus is a liquor brand that sources all organic ingredients with a focus on aperitifs.

Daily Harvest is a smoothie delivery service that makes it easier for you to get more fruit and vegetables into your diet.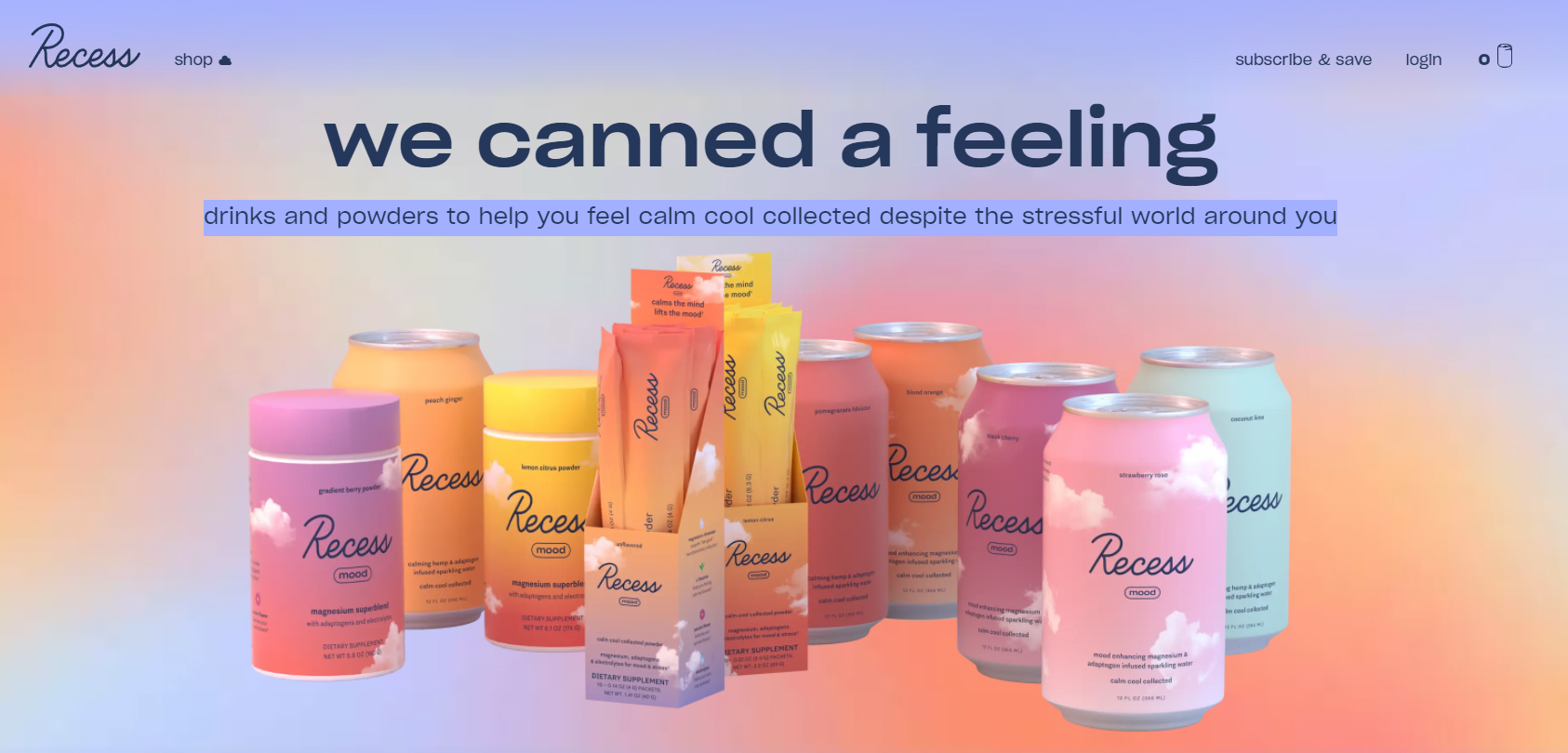 Recess offers sparkling water drinks and powders infused with hemp and adaptogens to help you feel calm, cool, and collected.
Baby and Children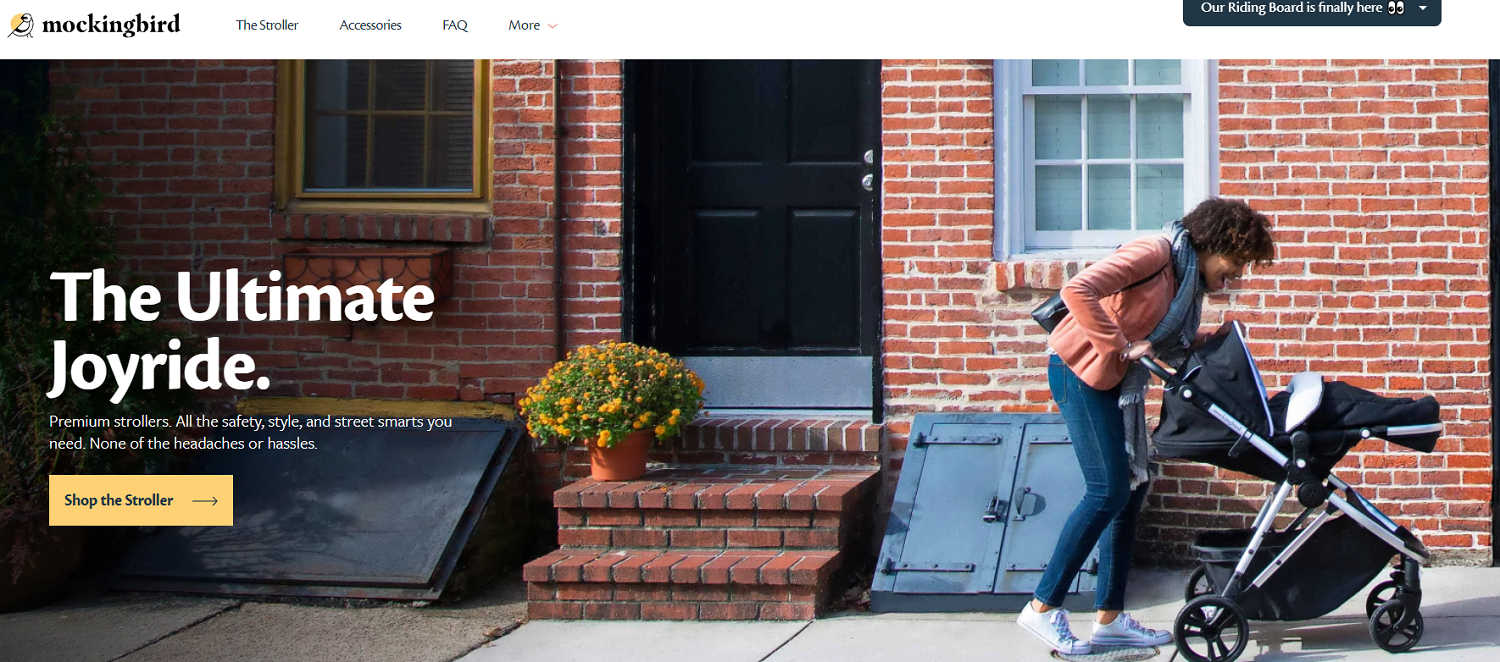 Mockingbird produces premium baby strollers that are both affordable and stylish.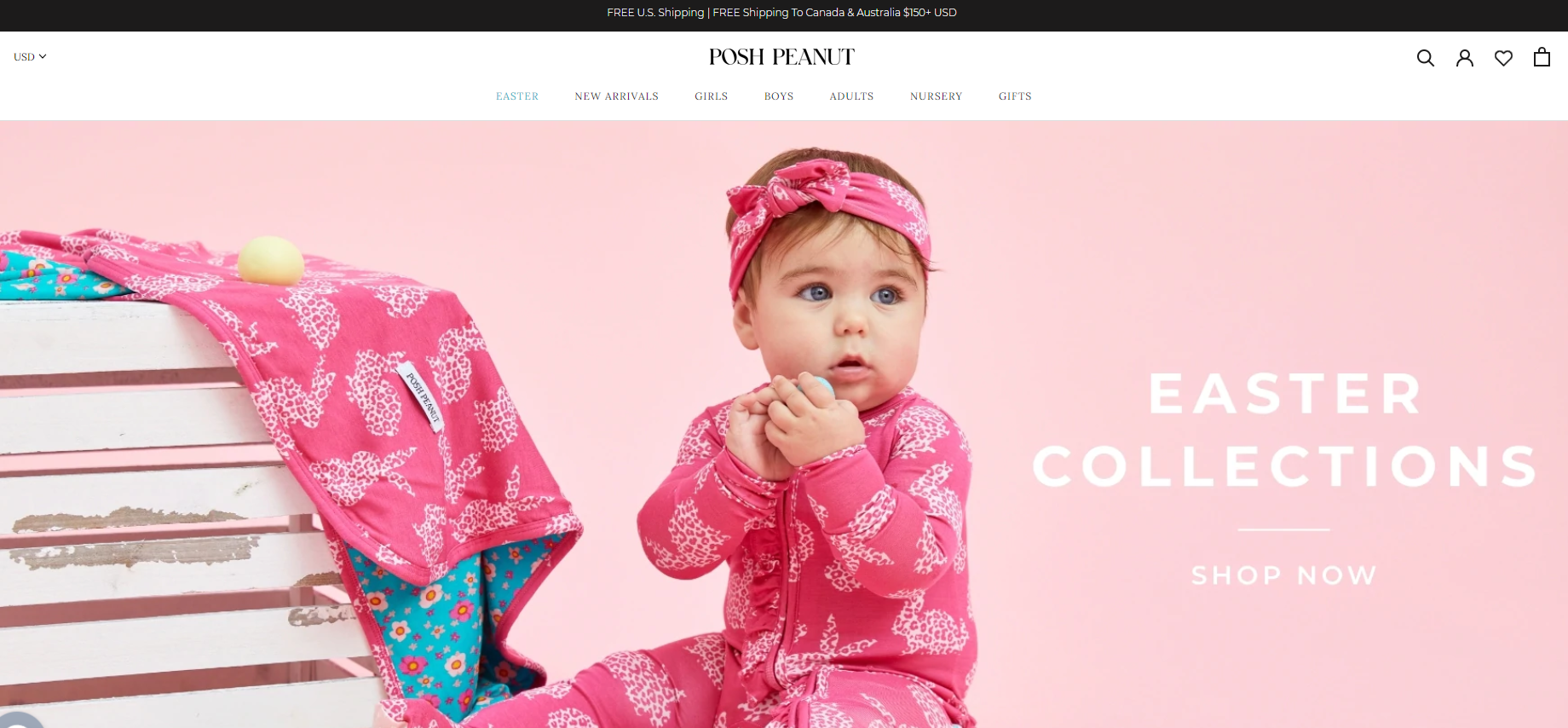 Posh Peanut creates high-quality, beautifully designed and thoughtfully produced clothing for the whole family.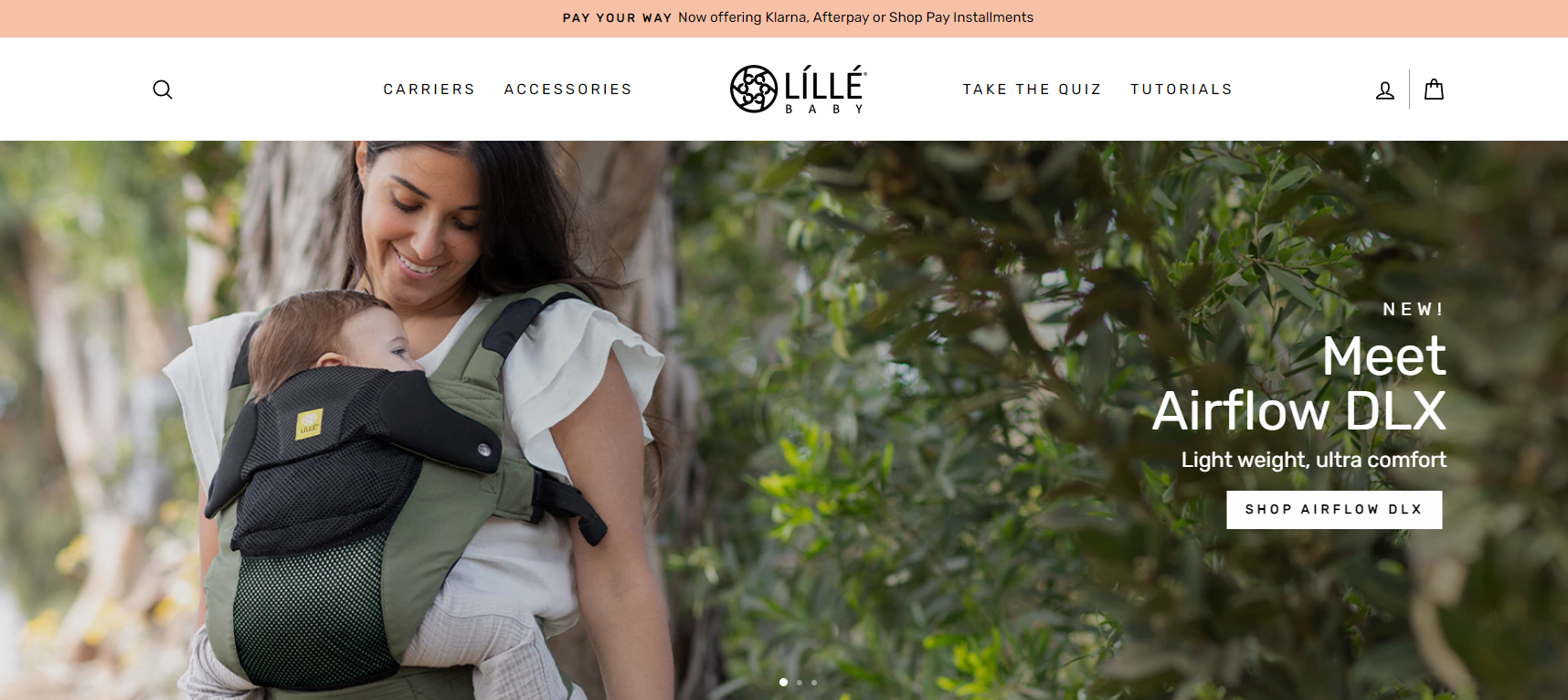 Rooted in the Scandinavian values of quality of life, honesty, and a love of nature's beauty, LÍLLÉbaby's mission is to empower families through comfortable, innovative products that inspire adventures and nurture the bond between parents and their children.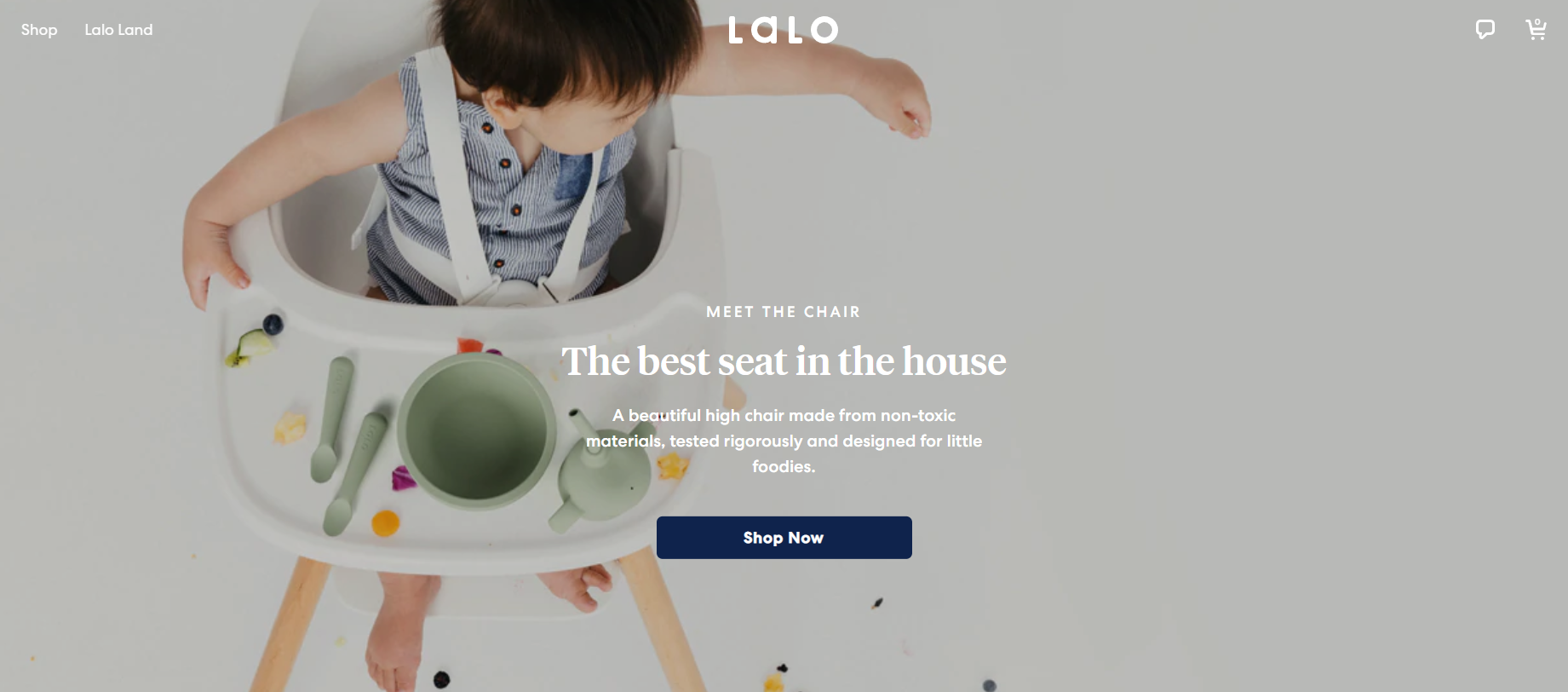 Lalo is focused on crafting kids' furniture and toys to support the healthy development of babies and toddlers.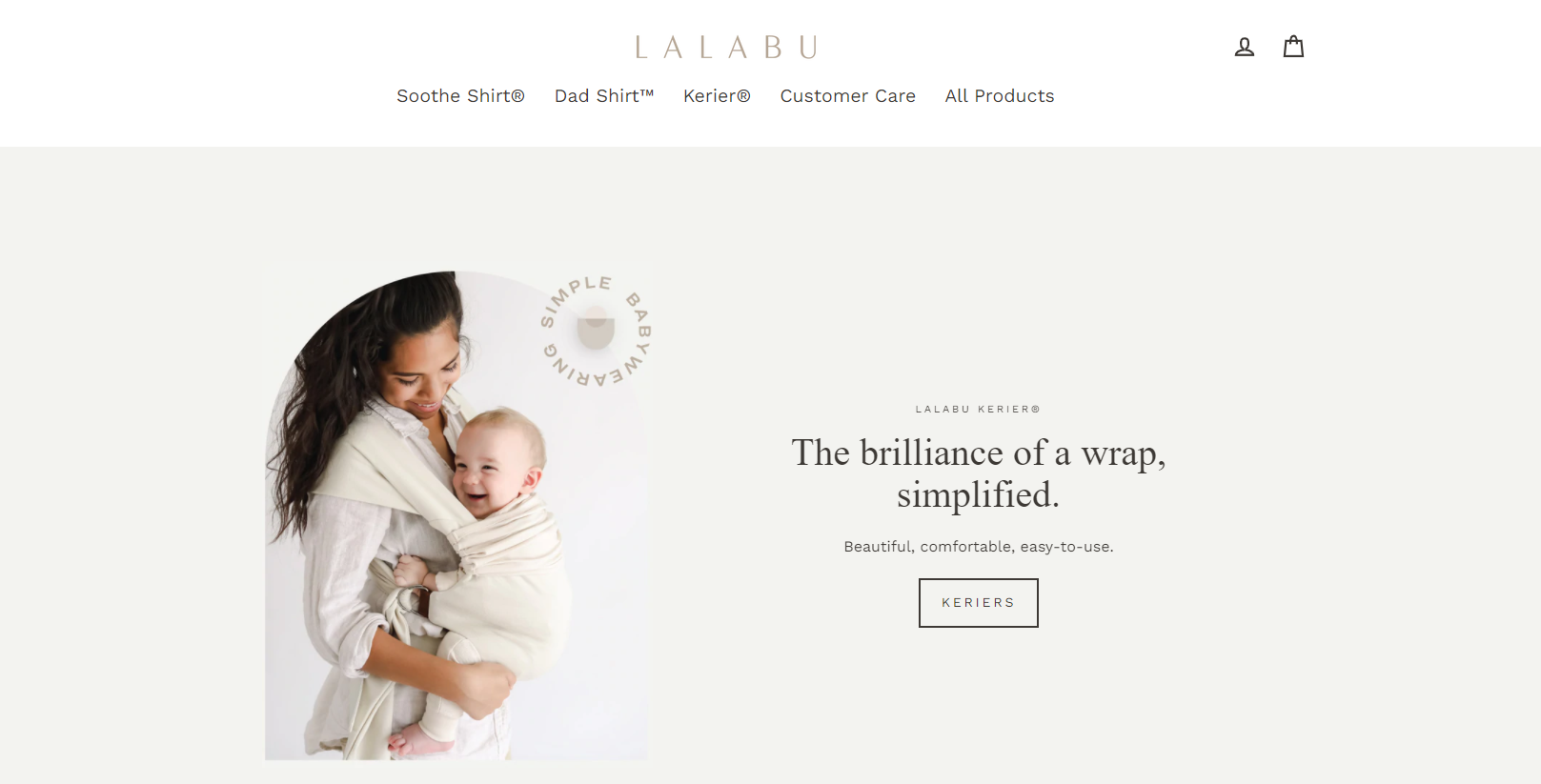 Realizing baby carriers were difficult to use, Lalabu was born to revolutionize babywearing products by offering pieces that give you the support and confidence you're searching for as a parent.
⛰️ Lifestyle

Vices provides luxury subscription boxes containing curated collections of the finer things in life.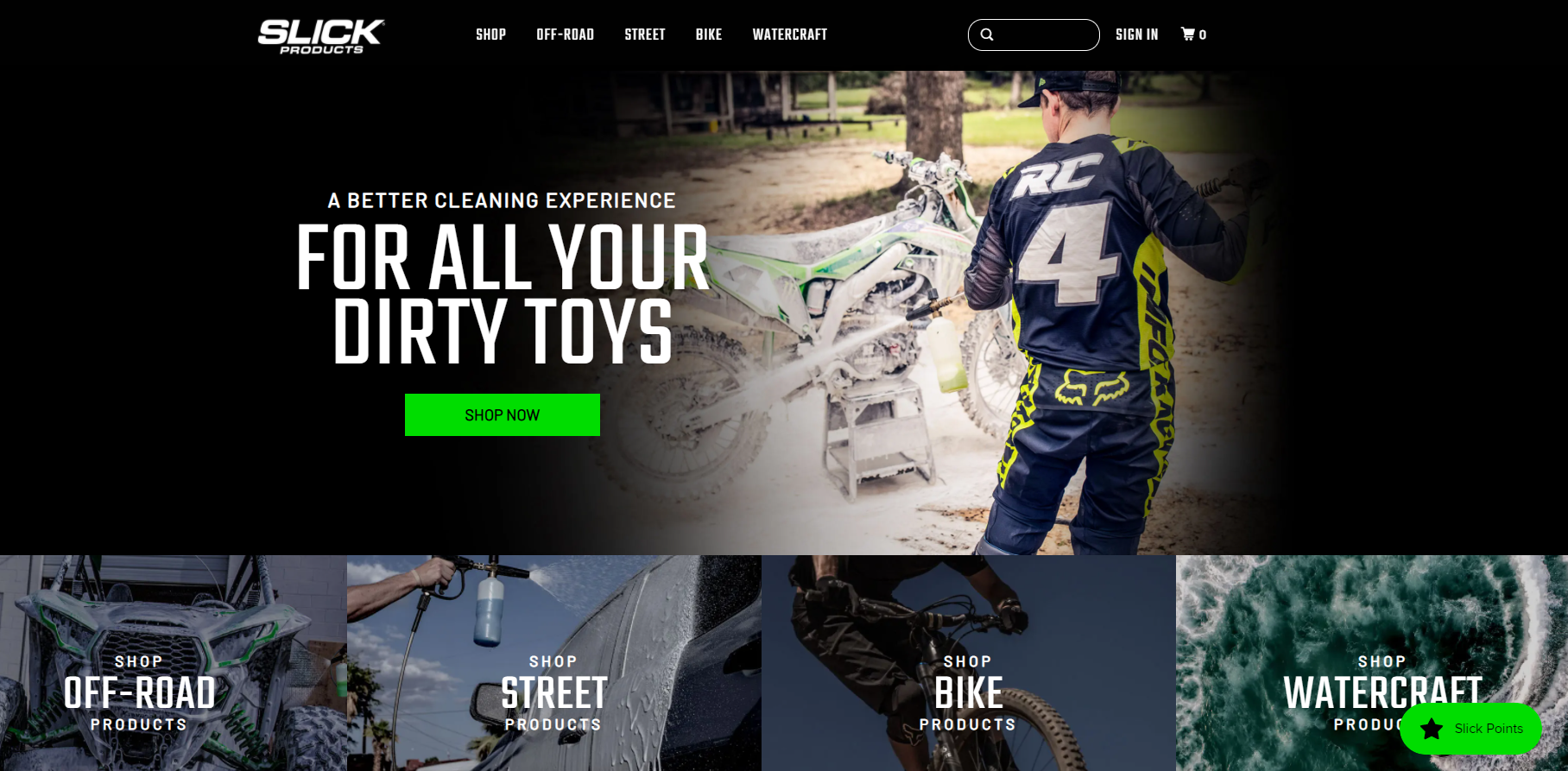 Give your outdoor toys the best cleaning experience possible with Slick's range of cleaning products for off-road vehicles, bikes, watercrafts, and street vehicles.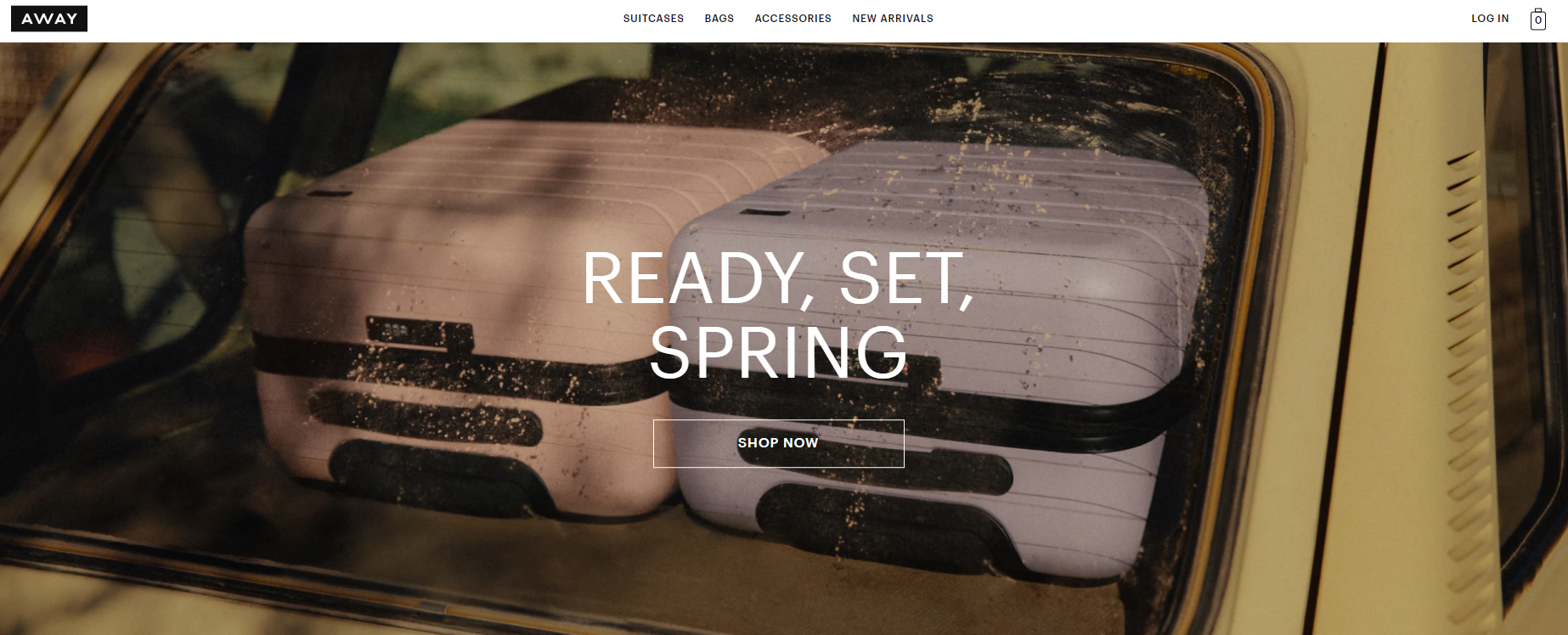 Away believes the more we travel, the better we become, and that's why they built travel products that are designed to last every trip.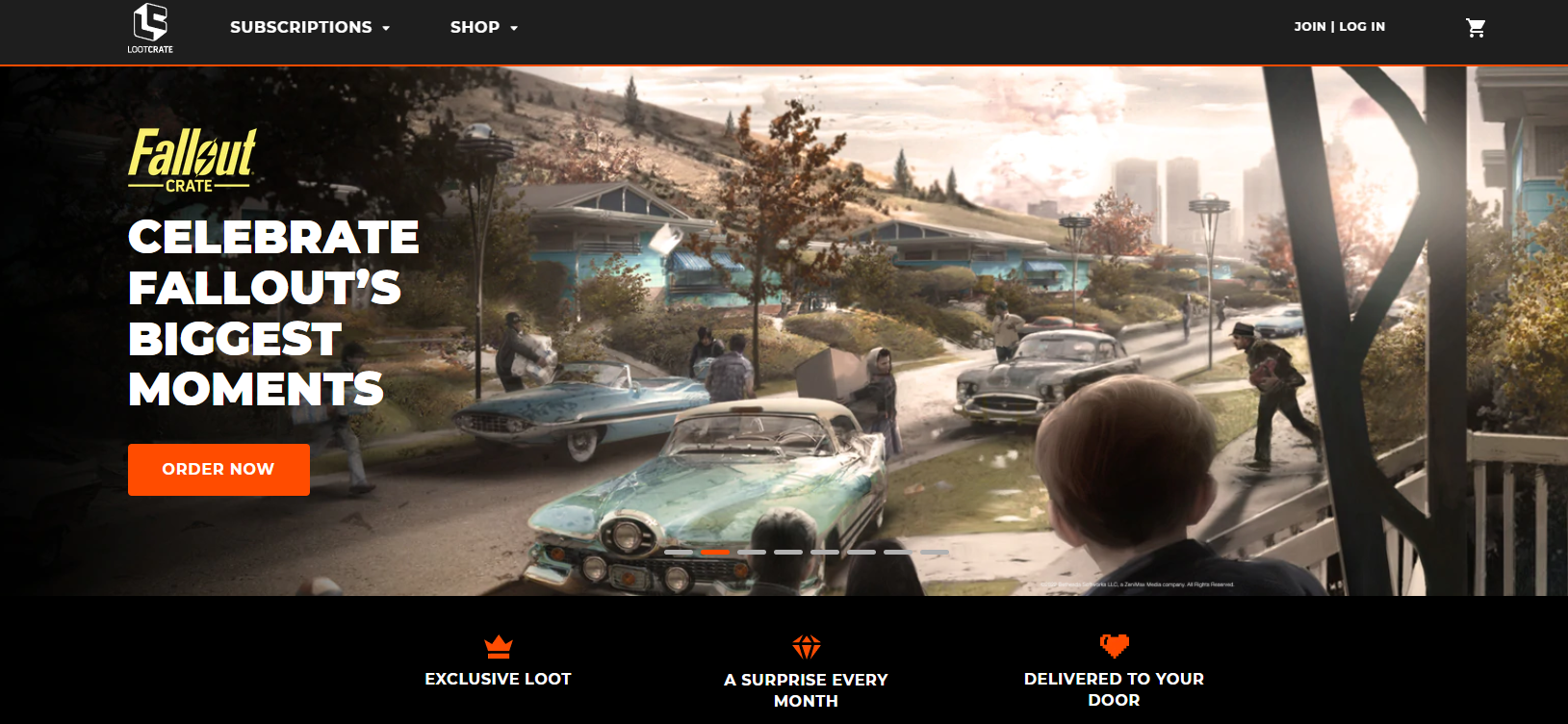 Unleash your inner geek with Loot Crate's exclusive monthly subscription boxes filled with the best pop culture, geek, and gaming gear.
Wrapping up — Look to DTC brands for inspiration
The DTC brands we covered above are some of the most popular on the market, consistently delivering experiences that keep consumers coming back for more. Learn from them, watch how they interact with their customers to build communities, and browse their websites to see what content they have front-and-center.
We hope this list provides a place for all merchants to draw inspiration when stuck in a rut, planning their marketing strategy, or just looking for interesting new trends.