Author:
Rachel Go
Meet MyFBAPrep at ShopTalk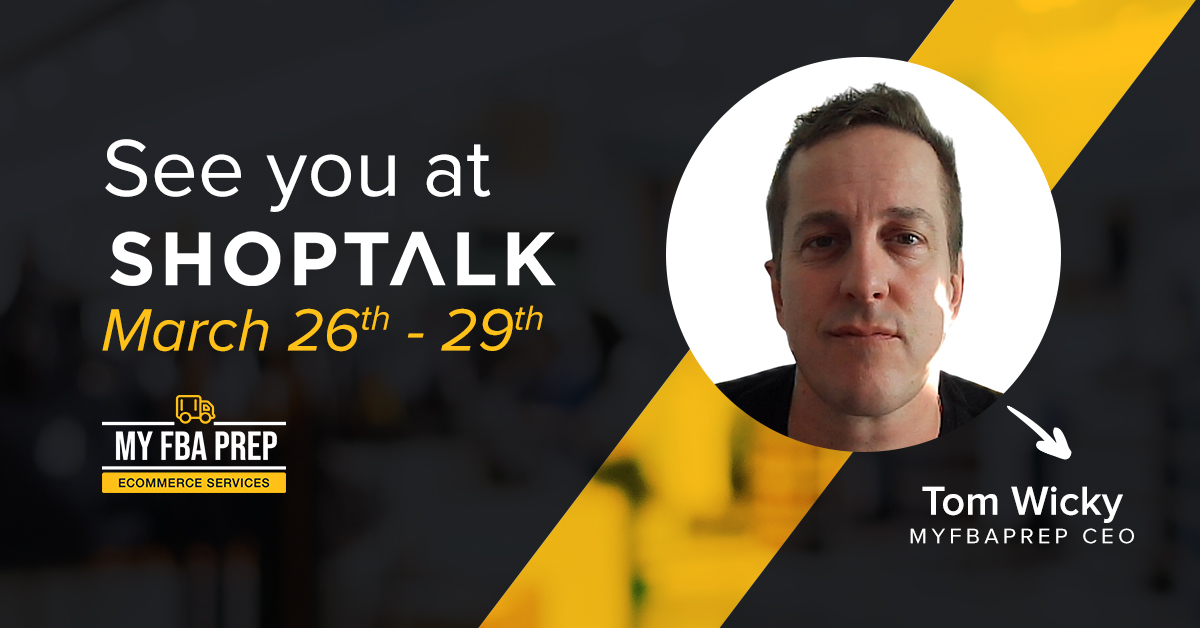 Will you be attending ShopTalk this March 26 to 29? Fill out the form below to set up a meeting with MyFBAPrep CEO Tom Wicky!
The Amazon sellers guide to boosting revenue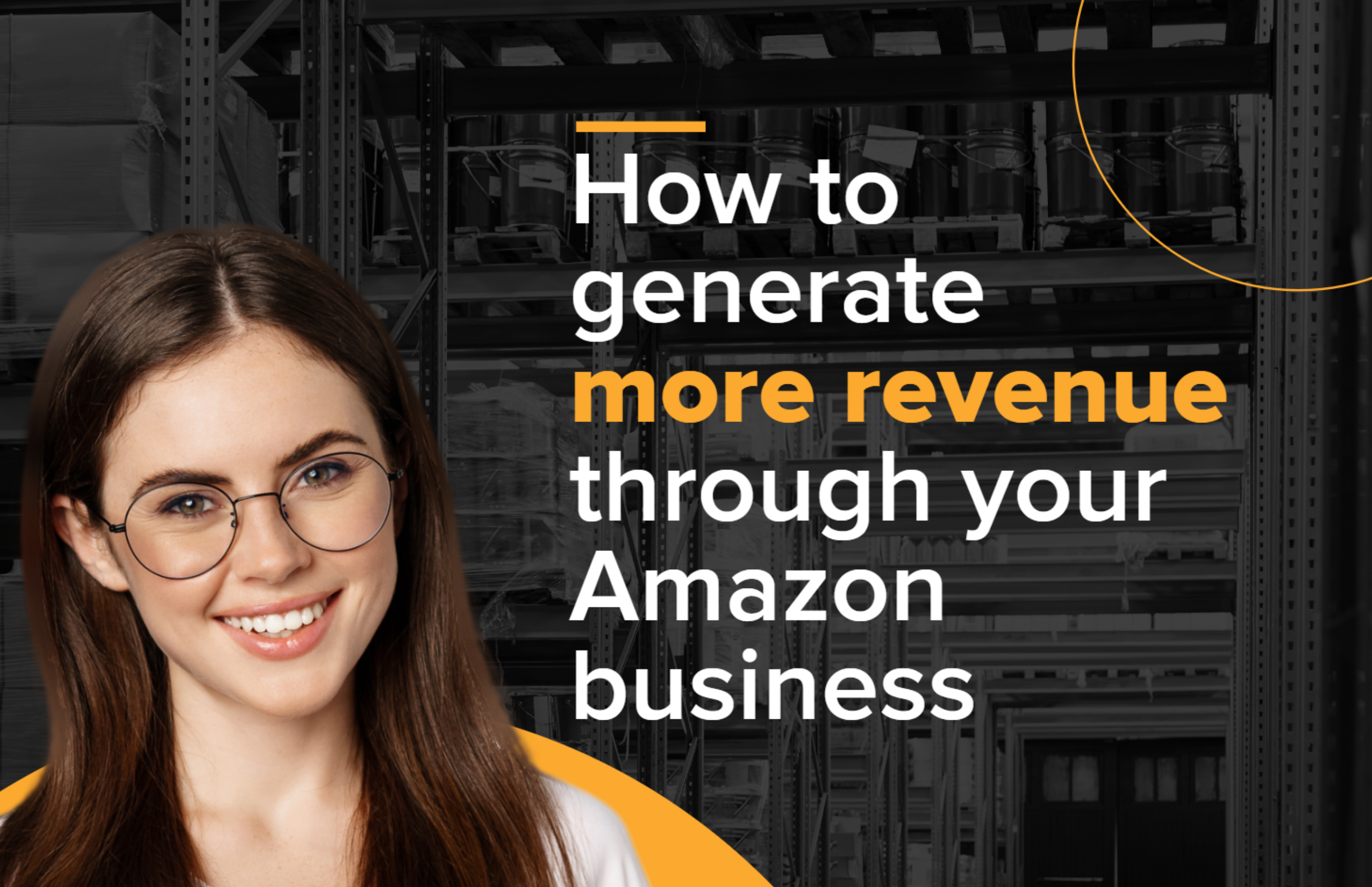 eCommerce is one of the most potentially lucrative business opportunities of the 21st century. This is evidenced in the success of online marketplaces like Amazon, the third-largest company by revenue in the world, boasting over 300 million customers and $121.23 billion in Q2 2022 alone.
The eCommerce titan's ready-made buying audience, next-level insights, and nearly infinite selling opportunities allow many vendors to realize big wins online.
However, both newbies and veteran Amazon sellers alike can easily overlook important tasks that don't seem urgent but generate the lifeblood of their business — cash.
So, how do you nab a bigger slice of the Amazon revenue pie?
We've observed successful Amazon sellers take a few key steps, including delegation and outsourcing, sharing user-generated content, and upgrading their fulfillment strategies. Now, we'll teach you how to do the same for your business.
In this guide, we'll cover:
The growing trends impacting the Amazon selling landscape and how this will affect your business strategies
Key focus areas to accelerate sales and boost return on investment when selling on Amazon
Tips to gain traction in your Amazon store optimization
---
Meet MyFBAPrep at Prosper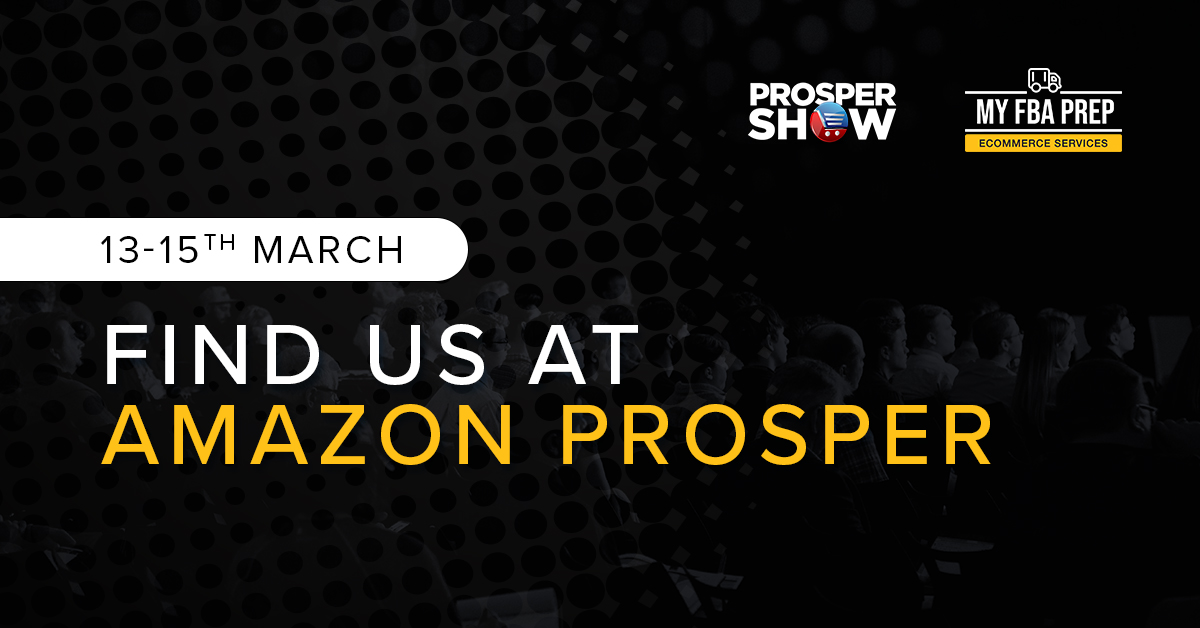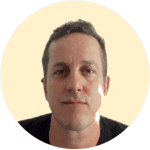 Will you be attending Prosper this March 13 to 15? Fill out the form below to set up a meeting with MyFBAPrep CEO Tom Wicky!
MyFBAPrep Ranks No. 9 on 2023 "Inc. 5000 Regionals: Southeast List" Marking the Region's Fastest-Growing Private Companies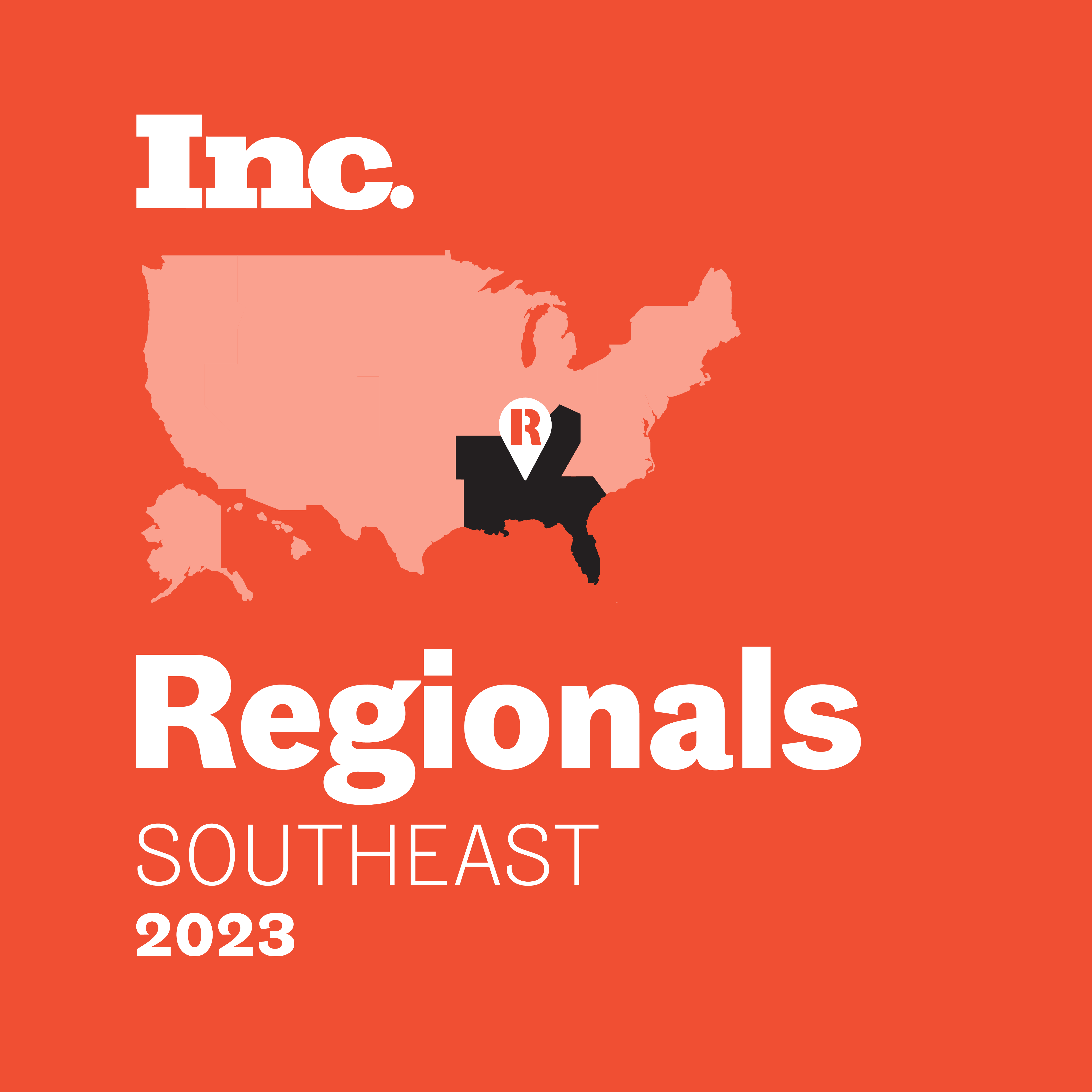 MyFBAPrep, the leading eCommerce warehouse network for Amazon aggregators, enterprise-level brands and top Amazon sellers, today announced its debut on Inc. magazine's 2023 Inc. 5000 Regionals: Southeast List. Landing in the No. 9 spot, the South Florida-based company achieved a 2,886% two-year revenue growth from 2019 to 2021.
In its third year, the Inc. 5000 Regionals: Southeast list is the most prestigious ranking of the fastest-growing Southeast private companies, based in Alabama, Arkansas, Florida, Georgia, Kentucky, Louisiana, Mississippi, Puerto Rico, South Carolina, and Tennessee. Born of the annual Inc. 5000 franchise, this regional list represents a unique look at the most successful companies within the Southeast economy's most dynamic segment–its independent small businesses.
"Cracking the top 10 of the Inc 5000 Regionals Southeast list is a great milestone for MyFBAPrep. It validates the support we've received from some of the largest eCommerce brands and Amazon aggregators in the industry and reinforces our credibility in the hyper-competitive eCommerce logistics space," said Tom Wicky, Co-Founder and CEO of MyFBAPrep. "We've made our mark offering a level of white-glove customer service that is unmatched in the industry. We look forward to further expanding our warehouse network and building on the success we've had to date. There is much more to come."
For more information about MyFBAPrep, subscribe to our newsletter and follow @MyFBAPrep on Facebook, Instagram, Twitter, LinkedIn and TikTok to stay updated on the latest industry happenings, company news and product launches. The full Inc. 5000 Regionals: Southeast can be found at inc.com/southeast.
About MyFBAPrep
MyFBAPrep is the leading eCommerce warehouse network for Amazon aggregators, enterprise-level brands and top Amazon sellers. Operating a global network of more than 50 warehouses and 12-million-square-feet of operating warehouse space, MyFBAPrep offers a full suite of ecommerce 3PL services including Amazon wholesale and private label, direct-to-consumer (DTC) fulfillment, and B2B retail. Powered by its SaaS technology platform Preptopia™, sellers get access to unified billing, analytics, business intelligence reporting tools and real-time inventory views across multiple warehouses in the network. The company provides FBA Prep automation, modern robotics item picking, and a dedicated account management team. Based in Coral Springs, Florida, MyFBAPrep moves over $1 billion in Gross Merchandise Value (GMV) and processes over 10-million units annually.
More about Inc. and the Inc. 5000 Regionals.
Methodology
The 2023 Inc. 5000 Regionals are ranked according to percentage revenue growth when comparing 2019 and 2021. To qualify, companies must have been founded and generating revenue by March 31, 2019. They had to be U.S.-based, privately held, for-profit, and independent—not subsidiaries or divisions of other companies—as of December 31, 2021. (Since then, a number of companies on the list have gone public or been acquired.) The minimum revenue required for 2019 is $100,000; the minimum for 2021 is $1 million. As always, Inc. reserves the right to decline applicants for subjective reasons.
About Inc. Media
The world's most trusted business-media brand, Inc. offers entrepreneurs the knowledge, tools, connections, and community to build great companies. Its award-winning multiplatform content reaches more than 50 million people each month across a variety of channels including websites, newsletters, social media, podcasts, and print. Its prestigious Inc. 5000 list, produced every year since 1982, analyzes company data to recognize the fastest-growing privately held businesses in the United States. The global recognition that comes with inclusion in the 5000 gives the founders of the best businesses an opportunity to engage with an exclusive community of their peers and the credibility that helps them drive sales and recruit talent. The associated Inc. 5000 Conference is part of a highly acclaimed portfolio of bespoke events produced by Inc. For more information, visit http://www.inc.com.
MyFBAPrep 2022 in review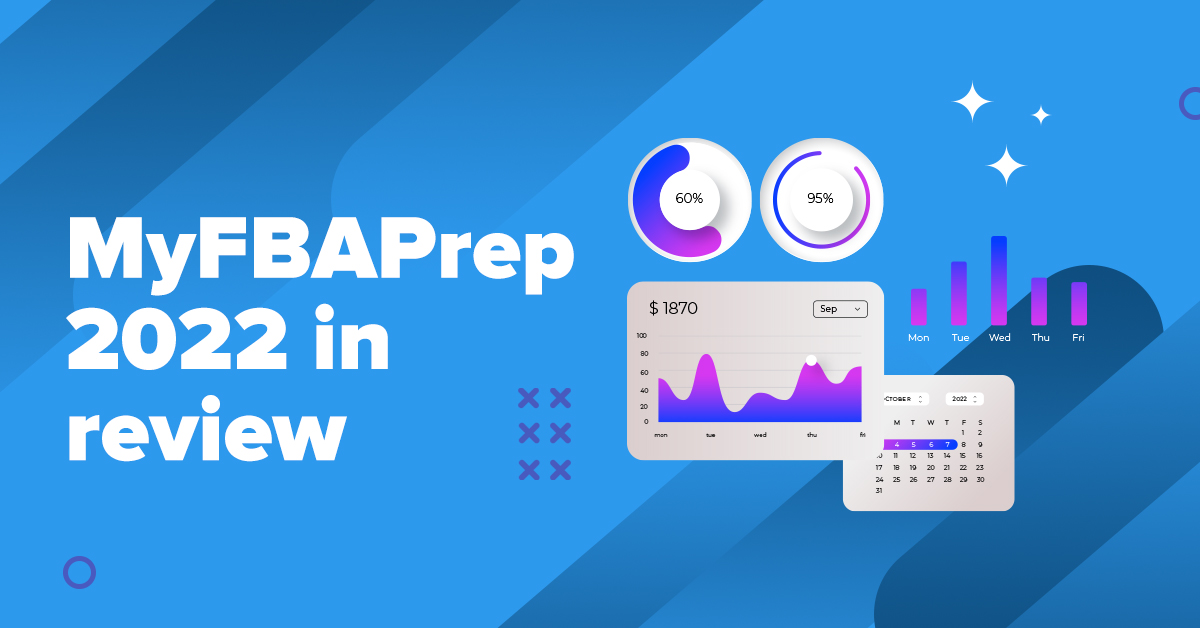 2022 was an amazing year for the eCommerce industry, and MyFBAPrep witnessed the growth through our clients and our own business. We're here with a 2022 recap to showcase what's happened over the past year.
In 2022…
$1 billion in GMV
The team processed $1 billion in gross merchandise value across our clients. We worked with an impressive brand lineup this past year, ranging from Amazon aggregators and top Amazon sellers, to DTC brands in food, health and beauty, apparel, and more.
10 million units
MyFBAPrep processed more than 10 million units in 2022, with most of that being under health and beauty, and apparel.
Check out how we blind received 55,000 units and prepped it within 48 hours. And that's just one of many projects!
30% team growth
We grew our headcount 30% from 2021 to 2022, with many of the hires coming into Account Management, and growth across product and marketing.
This means you can look forward to even more human interactions, faster response times, an enhanced Preptopia experience, and a more standout brand.
300% growth
From 2021 to 2022 we grew our revenue 300% — that was on top of already growing our revenue 3,000% from our launch in 2019.
Thank you!
As always, all of this is possible through our customers, partners, and team. Thank you to everyone who made it such a wonderful year.
18 eCommerce Events to Attend in 2023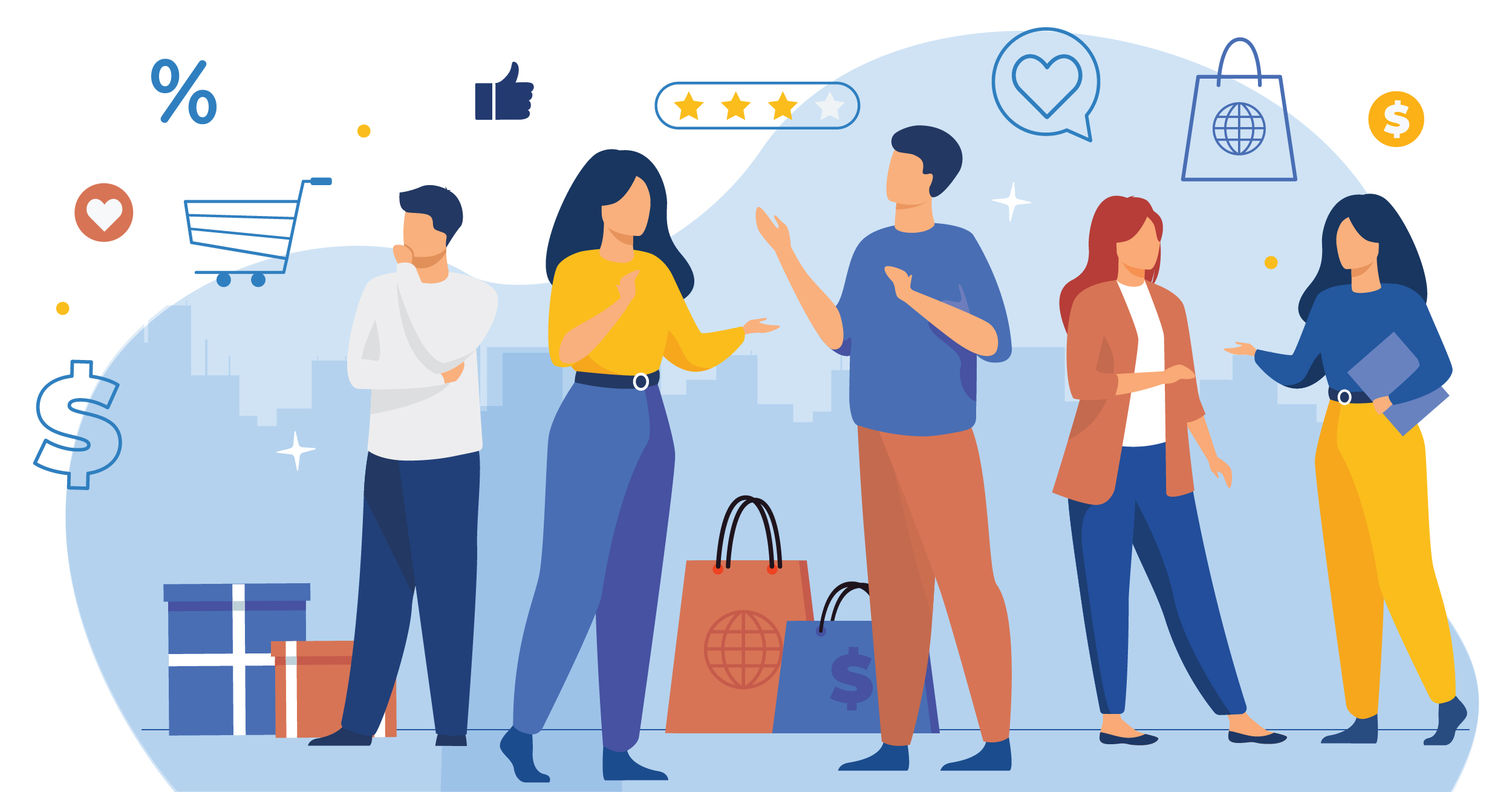 If you've ever attended an eCommerce event, you'll know how incredible and insightful they can be.
eCommerce events, conferences, and summits are bound to be overflowing with value and innovative insights. After attending an event, be it online or in-person, you'll walk away with a newfound love for your business.
Hear about the latest innovations, trends, and insights from experts in the eCommerce space, network with like-minded retailers, and learn how to grow your store to new heights.
Keep reading to discover the best eCommerce events to attend in 2023.
18 eCommerce events to attend in 2023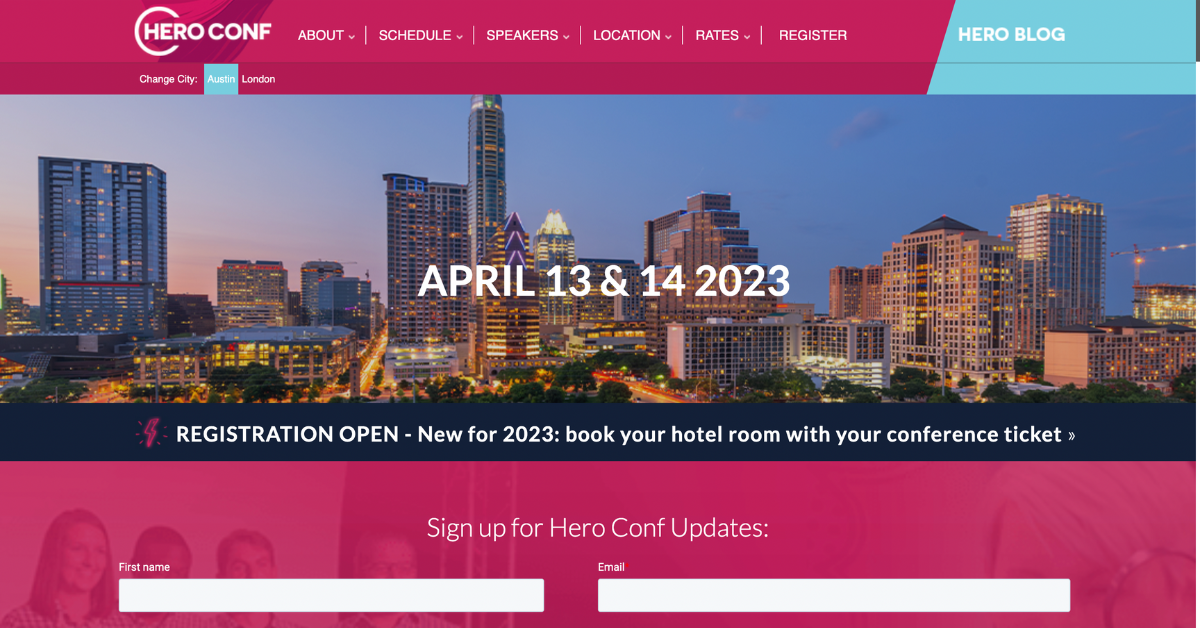 Hero Conf is an international eCommerce event that can be found in both Austin, Texas and London, UK. Leading eCommerce brands, agencies, and SaaS companies come together at Hero Conf to learn how to enhance the future of their business.
Hero Conf is predominantly aimed at digital marketers. Attendees of Hero Conf can expect to attend talks and workshops covering topics such as YouTube advertising, machine learning, multi-channel strategies, and audience research.
If you prefer to attend events for their networking potential, then Hero Conf could be a perfect choice. They recognize the value of networking. Carving out dedicated time slots for informal or organized networking events, Hero Conf will help you strengthen your little black book of eCommerce friends.
The 2022 Hero Conf saw speakers such as Frederick Valleys from Optmyzr, John Lee from Microsoft, and Stephanie Alston from Black Girl Group sharing actionable pay-per-click (PPC) insights and learnings.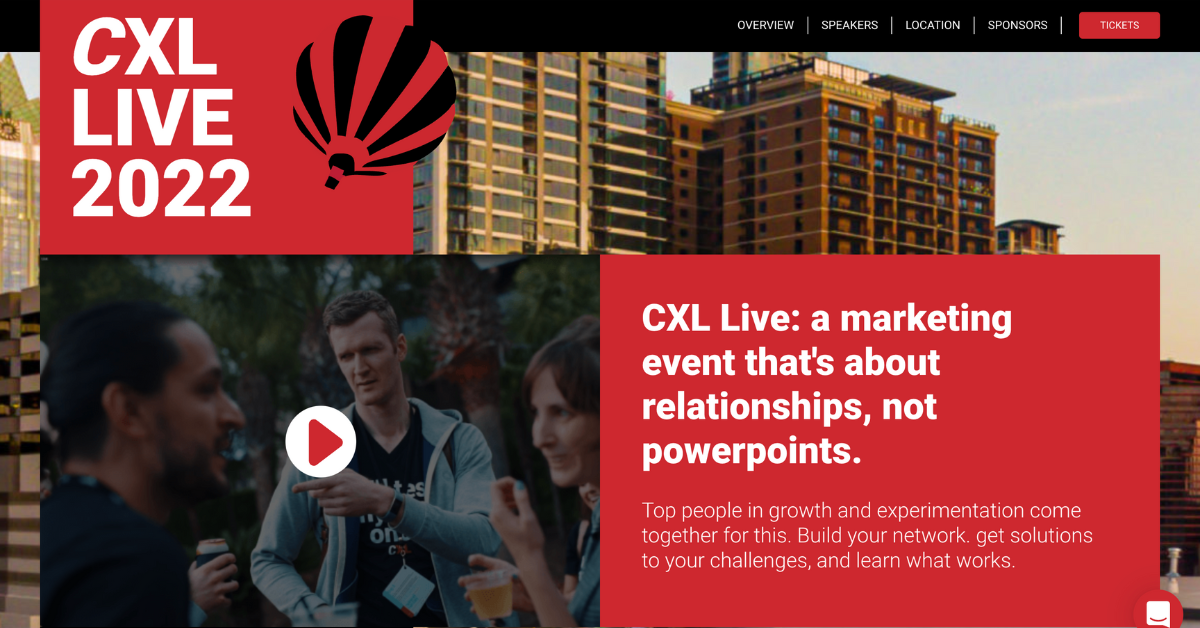 On a normal day, CXL brings people valuable in-depth marketing, analytics, and optimization content through their blogs. Once a year, however, CXL bring those insights to you in person at their CXL Live event. Held in Austin, TX, CXL Live is a B2B growth and experimentation event.
CXL Live is always buzzing with exciting conversations around experimentation, conversion optimization, demand generation, and growth marketing. Attend the CXL Live conference to learn how to futureproof your eCommerce brand with smart growth marketing strategies.
Past CXL Live speakers have included Casandra Campbell from Shopify, Chris Walker from Refine Labs, and Ben Labay from Speero. CXL Live takes networking one step further by matching you up with the exact people you need to meet. They'll match you up based on goals, organize dedicated roundtables, and put you in touch with the people who could drive your eCommerce business forward.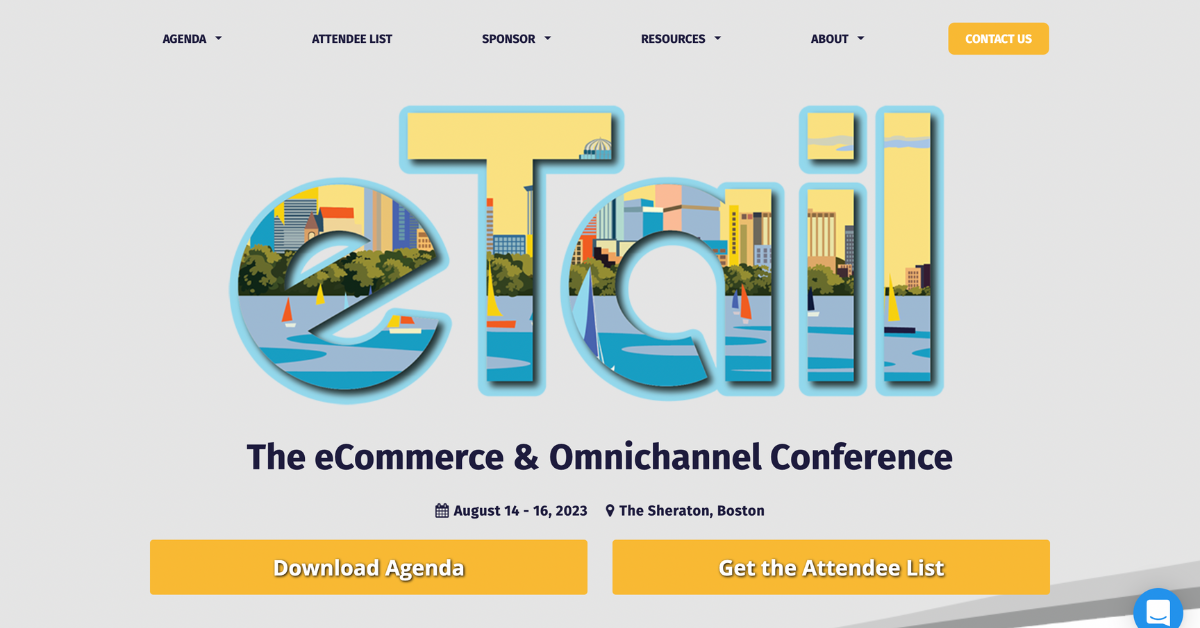 Held in Boston, eTail is a three-day-long conference that aims to help you increase your bottom line. Thousands of retailers will come together to gain hundreds of new eCommerce insights, connect with other businesses, and leave feeling revitalized.
eTail uniquely puts profits at the heart of their conference. They put together an agenda of no-nonsense, no-fluff sessions as they dive into actionable growth and transformation strategies.
Attendees of the 2022 eTail summit got to hear leading eCommerce brands Abercrombie & Fitch and Lowes as they discussed the future of retail in a keynote panel. Other sessions explored topics of diversity and inclusion initiatives, influencer marketing, and building brand communities. You'll find a range of discussions to get involved in at eTail.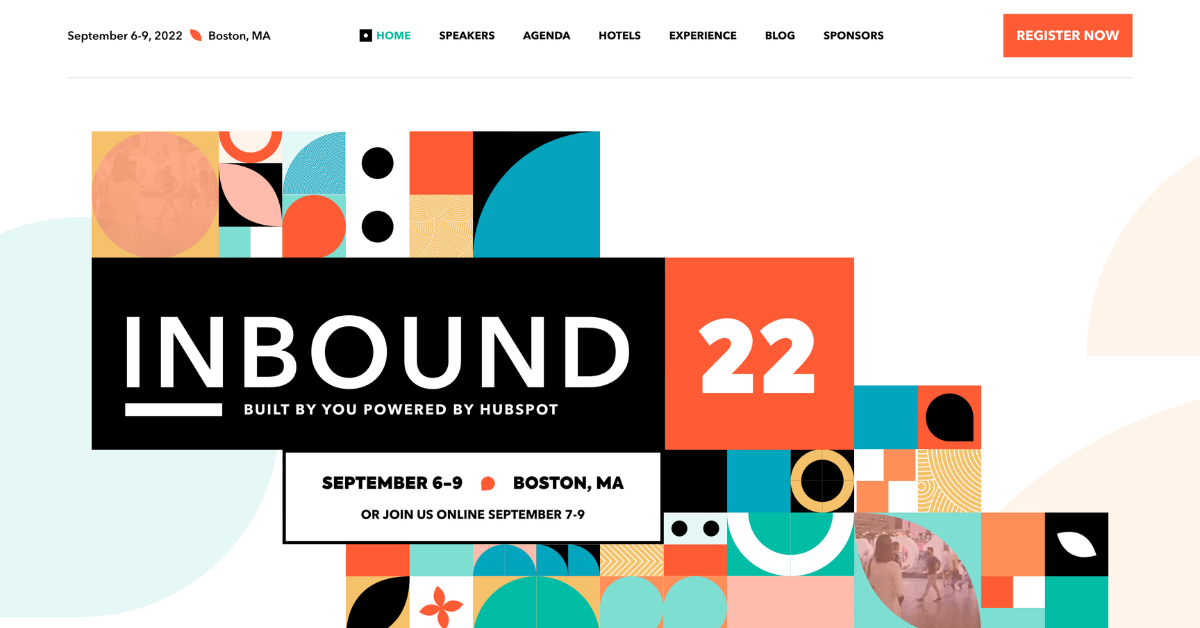 If an event is powered by HubSpot, it's set to be good. INBOUND lives up to that expectation. Hosted annually, INBOUND unites thought leaders from over 161 countries. Together, they bring you the latest marketing, sales, customer success, and revenue operations insights and innovations.
As of 2022, INBOUND is a hybrid event so you can join up without having to travel the distance. If in-person events are more your style, keep an eye out for their 2023 dates for their Boston conference.
2022 attendees were treated to inspiring and impactful sessions delivered by the likes of Barack Obama, the 44th president of the US, and Jimmy O. Yang, an actor and stand-up comedian — proving that INBOUND is an eCommerce event that isn't afraid to disrupt the norm.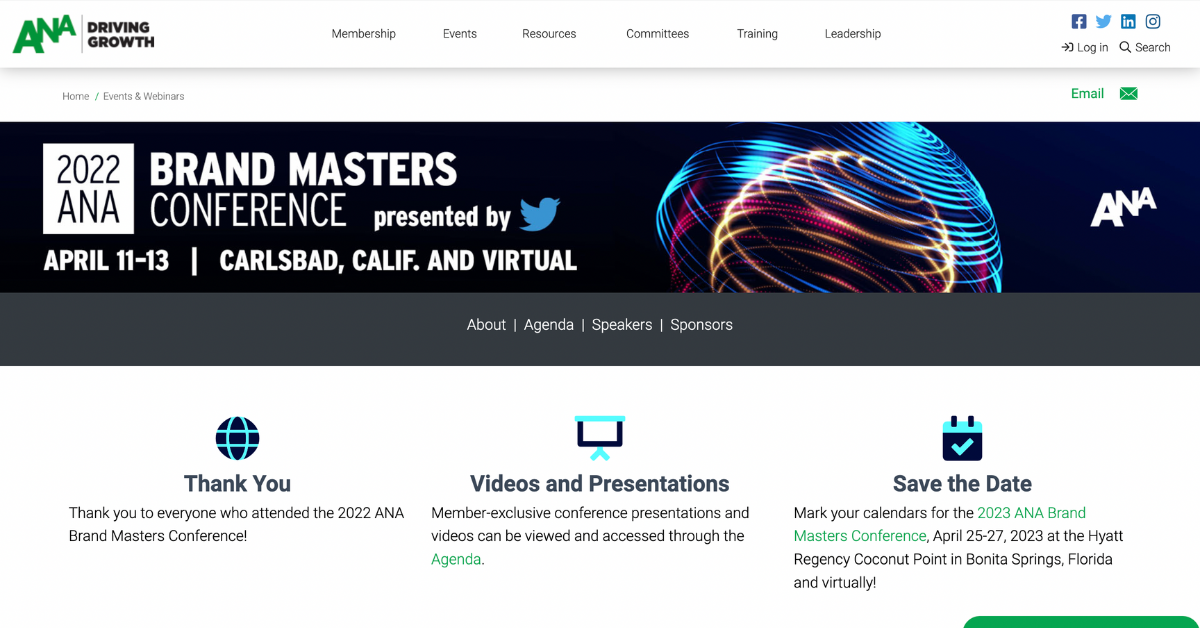 Held in Carlsbad, California and virtually, ANA Brand Masters is a hybrid conference. As its name suggests, ANA Brand Masters hones in on branding with a particular focus on brand management, purpose, activation, and experience.
ANA Brand Masters delivers a series of talks and workshops to help eCommerce businesses leverage their brand and use it as a way to drive innovative experiences for their customers.
Add this conference to your 2023 eCommerce events list if you want to dive into the power behind branding and make your brand stand out from the crowd. Past events have been graced with talks from TOMS, Mastercard, Mattel, and Twitter. You'll get to hear stories and insights from leading eCommerce brands, SaaS companies, and service providers ensuring you absorb all aspects of the eCommerce world.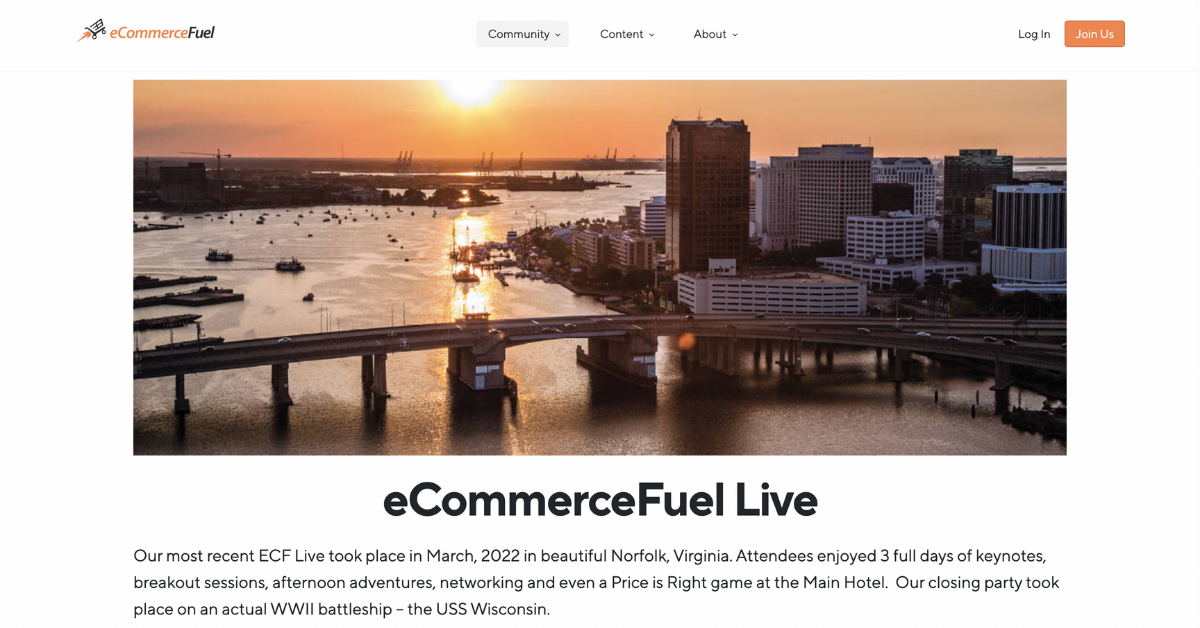 Refuel your passion for eCommerce at eCommerce Fuel Live. This 3-day conference brings together keynote sessions, breakouts, networking, games, afternoon adventures, and a closing party. When it comes to balancing invigorating sessions with revitalizing fun, eCommerceFuel Live has thought of everything.
But there's just one catch. You need to be a vetted member of eCommerce Fuel's private community if you want to attend. This community is only open to 7- and 8-figure store owners. As such, you can expect their events to be filled with innovative and experienced eCommerce entrepreneurs.
The 2022 eCommerceFuel Live took place in Norfolk, Virginia. Some eCommerce entrepreneurs you could expect to see at eCommerce Fuel events include Bill D'Alessandro, Ezra Firestone, and Miracle Wanzo.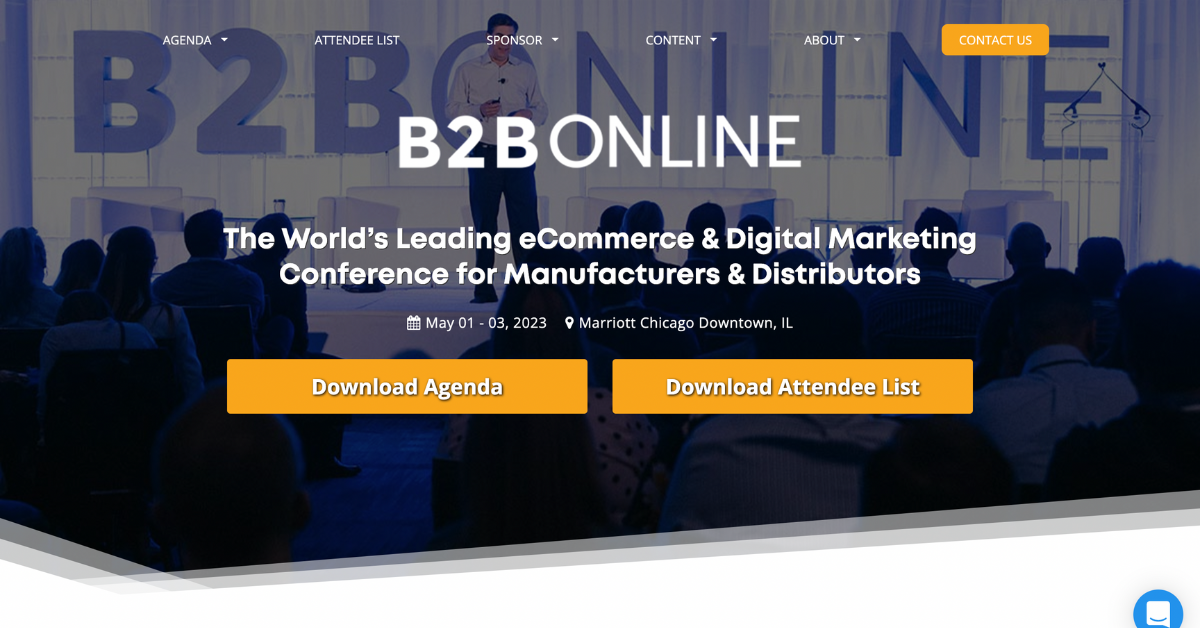 B2B Online is the leading eCommerce and digital marketing conference for manufacturers and distributors. Taking place in Chicago, B2B Online offers attendees a chance to connect with other B2B eCommerce leaders.
eCommerce manufacturers and distributors will benefit greatly from B2B Online's agenda of innovative digital, eCommerce, and omnichannel content. B2B Online is confident that anyone attending this event will walk away with laser-focused insights, a network of impactful B2B contacts, and the knowledge to build their business and profit.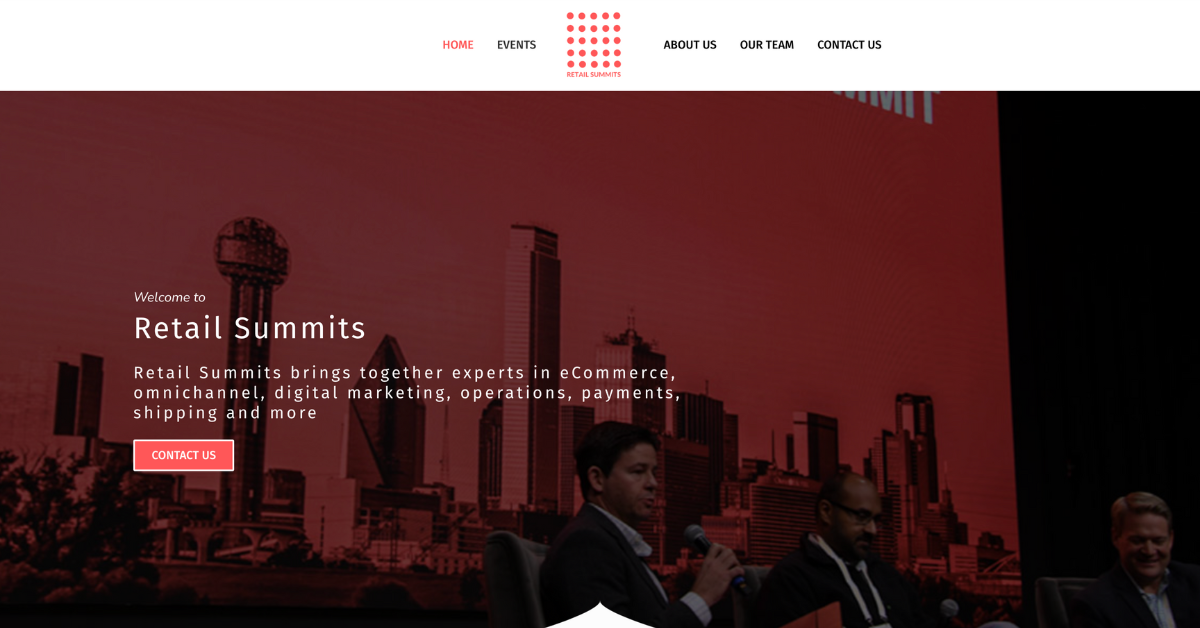 From Chicago to Dallas, Retail Summits organize eCommerce conferences throughout the US. They even have a summit in England for eCommerce brands wanting to attend events overseas.
Retail Summits collection of eCommerce conferences is aimed at retailers of all sizes —independent, SMB, and enterprise— from local markets across the US. Consultants and retail solution providers are also invited to attend as Retail Summits partners.
Retail Summits program of events covers everything from acquisition through to fulfillment, payment, shipping, and fraud. During a series of talks, panels, and sessions, attendees will uncover valuable strategies for growing their retail business.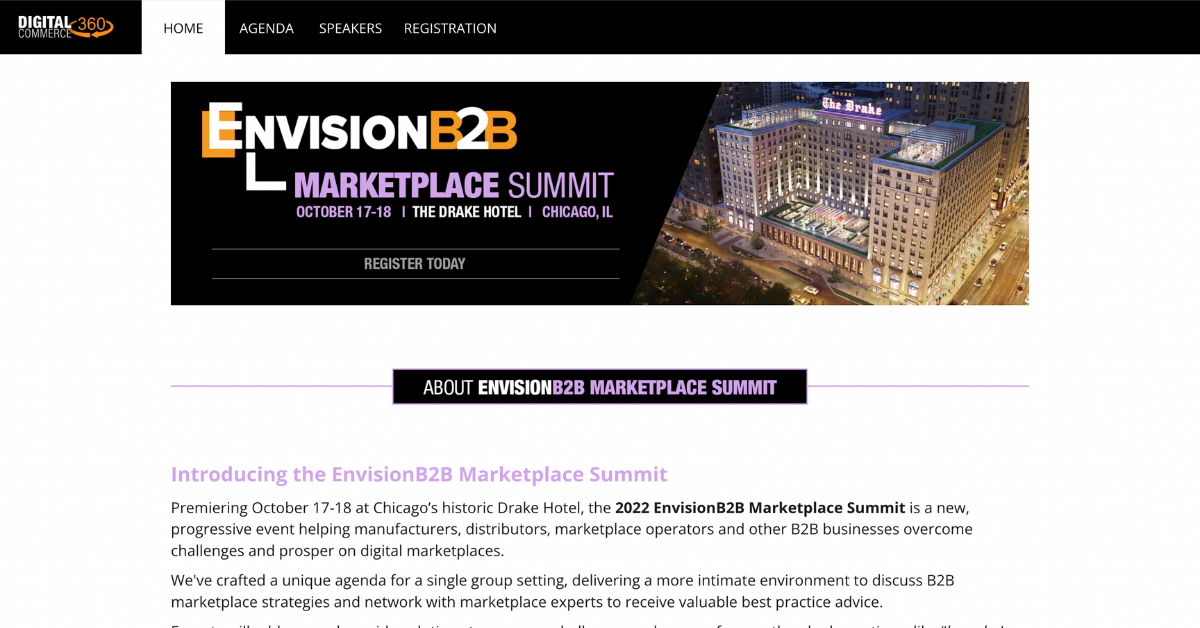 Premiering in October 2022, EnvisionB2B Marketplace Summit is the newest kid on the eCommerce event block. EnvisionB2B Marketplace Summit aims to disrupt the current eCommerce event space as a progressive event that helps manufacturers, distributors, marketplace operators, and other B2B businesses prosper on digital marketplaces.
Embracing an intimate environment, this summit dives into B2B marketplace strategies while providing networking opportunities with marketplace experts. Attendees can tap into marketplace experts to gain valuable knowledge, best practice advice, and solutions to common challenges.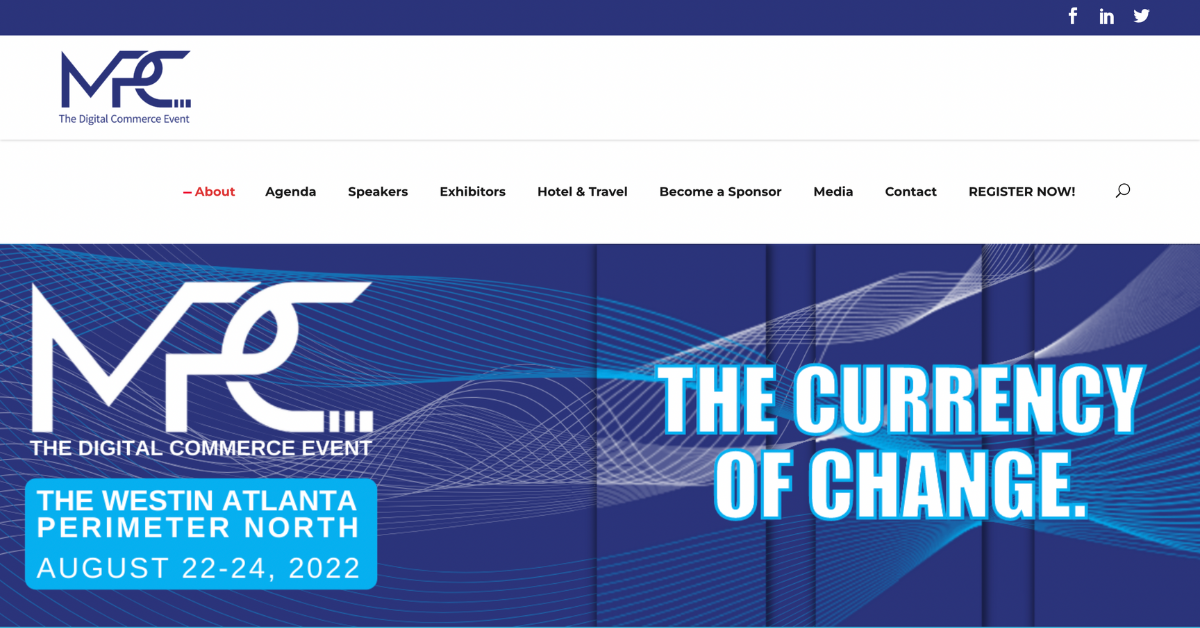 Mobile Payment Conference (MPC) is the must-attend event for all things fintech, mobile payments, and digital technology.
MPC is an opportunity for eCommerce leaders to discuss the future of commerce and financial services while hearing about emerging trends in fintech, digital technology, security, and regulatory landscapes. Networking sessions create space for deep discussions with commerce and financial experts and peers.
MPC will mostly benefit B2B commerce businesses wanting to capitalize on the benefits of mobile payments, fintech, and digital technology. Types of business executives attending span industries of banking and finance, payment technology, security, international business, marketing, and more.
Speakers come from a variety of industries—from Microsoft to GoCart—as they share the latest technology trends and insights into the future of digital commerce.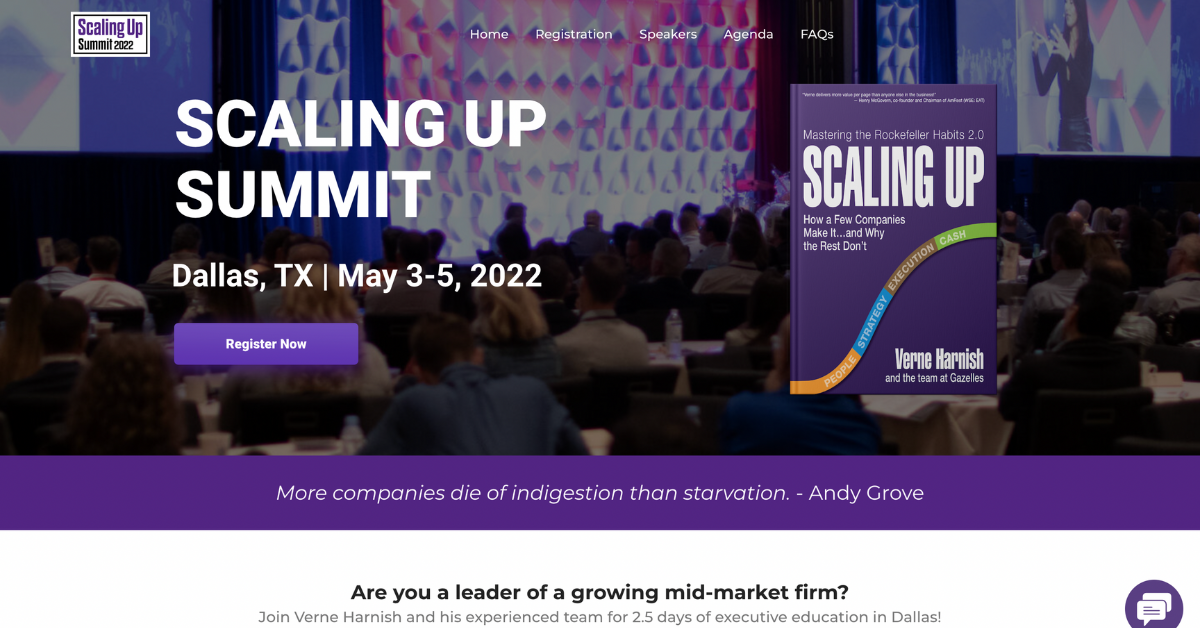 Hosted in more than 40 cities worldwide, Scaling Up Summit offers businesses an insight into Verne Harnish's Scaling Up principles.
While the Scaling Up Summit isn't reserved for eCommerce businesses, it's an event that could benefit many eCommerce and direct-to-consumer (DTC) retailers. eCommerce businesses and retailers looking to overcome stagnation and scale their future growth will find innovative frameworks at the Scaling Up Summit.
This event is presented as an interactive workshop that combines assessments with learning, software, and coaching to help business leaders learn how to effectively scale. The summit runs through a series of key principles. Attendees will learn everything from designing employee journeys to identifying their brand strategy, executing systems, and managing cash flow.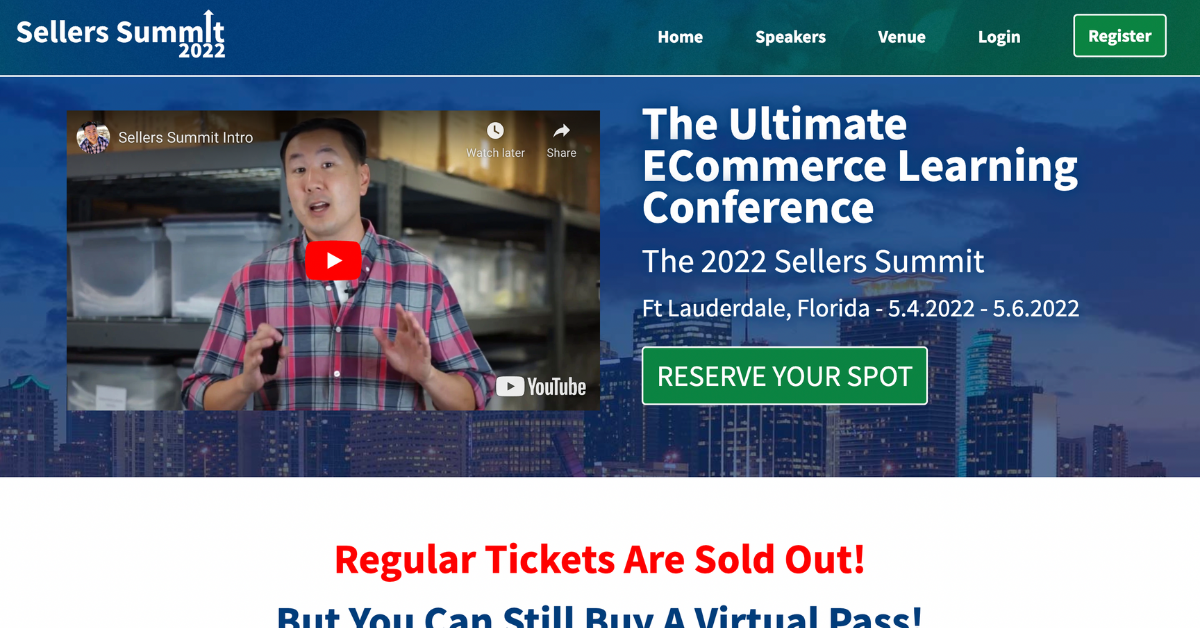 Sellers Summit takes place in Fort Lauderdale, Florida, and shares actionable strategies for selling on Amazon or through your own store.
The Sellers Summit welcomes individuals wanting to start a physical products-based eCommerce business and existing eCommerce retailers. Delivered in a workshop format, this summit walks attendees through practical and actionable eCommerce strategies for selling online. Attendees get to test the strategies and ask questions, rather than listening to talks and absorbing information.
Retailers looking to break through on Amazon will benefit from the Amazon track. Meanwhile, those wanting to develop an owned eCommerce store can learn strategies for selling beyond the marketplace.
Experienced retailers grossing at least $250,000 in revenue can attend an exclusive mastermind meeting to help them overcome limitations and keep their profits on an upward trajectory.
Attendees can hear inspiring stories and learn useful sales strategies from experienced retailers and eCommerce service providers. The 2022 Sellers Summit saw the founder of Bear Brand share his blog-to-eCommerce-business story alongside many other speakers including TikTok Consultants, 7-figure store owners, former Amazon employees, and live selling experts.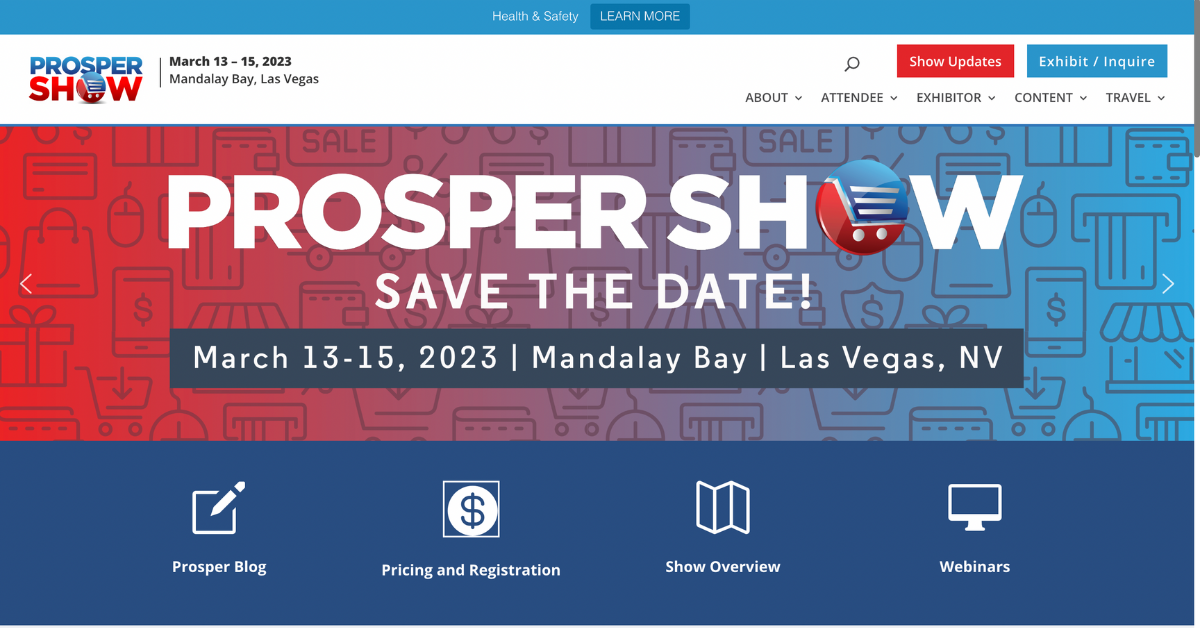 Hosted in Las Vegas, Prosper Show tailors its agenda to established Amazon sellers. Prosper Show is an exhibition-style event offering impactful keynotes and talks.
Prosper Show focuses on helping Amazon sellers scale their businesses more efficiently. This eCommerce event aims to be education-led by giving attendees access to over 100 leading solution and service providers in Amazon's ecosystem in the exhibition center.
On the conference side of Prosper Show, keynotes and talks will feature reliable best practices, actionable strategies, and up-to-date insights into selling on Amazon.
Structured and informal networking opportunities also offer attendees a chance to speak with like-minded Amazon sellers, meet leading Amazon marketplace solution providers, and chat with former Amazon insiders.
If you want to learn how to increase profits for your Amazon store, this event is sure to provide plenty of effective strategies and insights.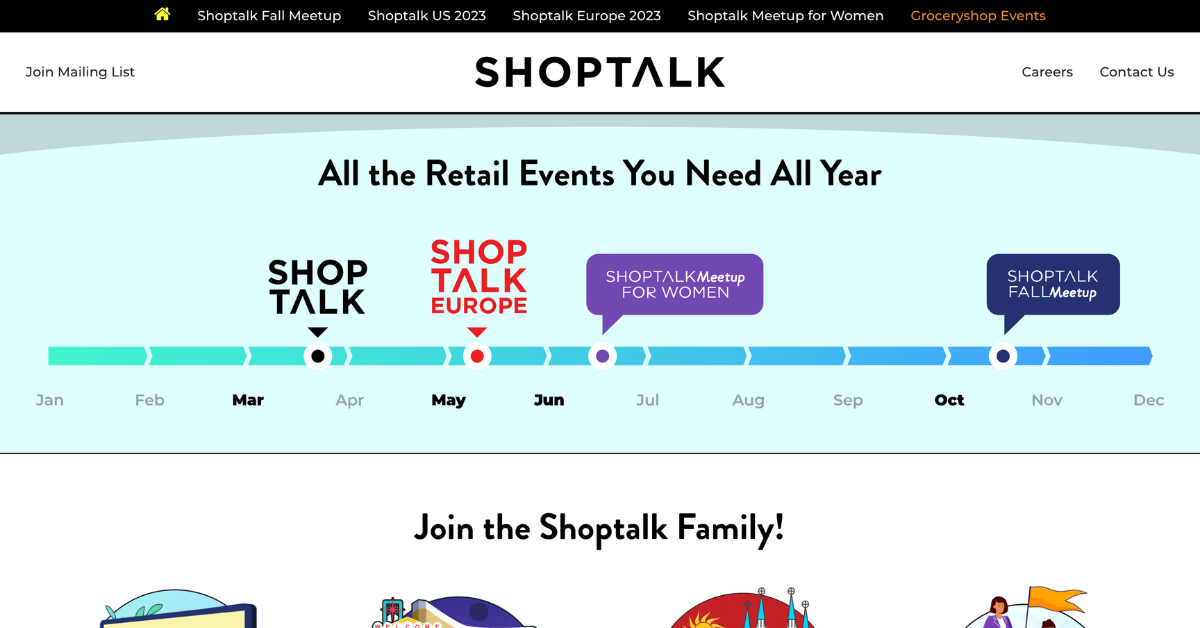 ShopTalk hosts a series of retail events throughout the year. Their main event, ShopTalk, happens in Spring and is followed by a European event, a meetup for women, and a fall meetup.
In 2023, the main ShopTalk event is held in Las Vegas on 26 – 29 March. This event allows retailers and retail service providers to come together and explore the future of retail. ShopTalk aims to deliver perspectives that won't be heard at any other retail event.
Combining a conference with an exhibition, ShopTalk brings together thousands of attendees and hundreds of retail exhibitors to connect over the retail ecosystem. Past event speakers include the likes of Uber, 7-Eleven, Alibaba, and McKinsey & Company. You'll be surrounded by many retail giants and solutions providers at ShopTalk.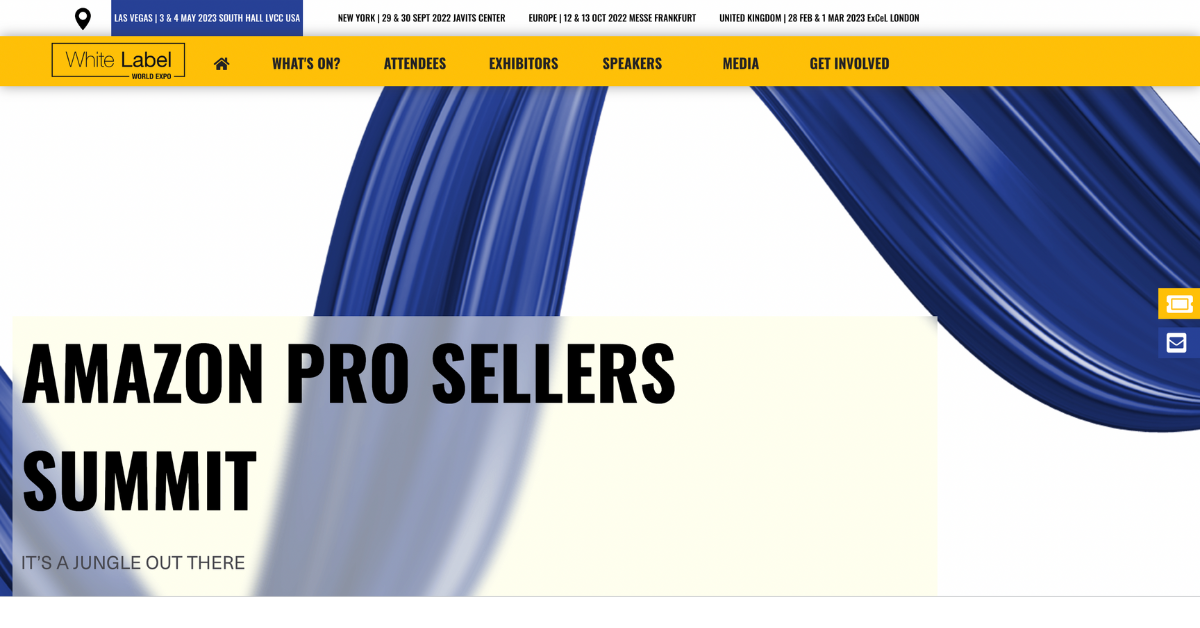 White Label World Expo takes place on 3-4 May 2023 in Las Vegas. This two-day exhibition offers retailers a chance to discover new product lines while allowing manufacturers and suppliers to showcase their products to industry-leading retailers.
eCommerce retailers, suppliers, and buyers will all benefit from attending White Label World Expo. At this event, you'll gain access to leading suppliers as you get to discover the latest product lines and find innovative additions to your inventory.
Seminars, panels, and keynote sessions will offer inspiring insights, trends, and tips that you can feed into your business. Whether you're a start-up looking for advice on getting started or you're an established retailer wanting to level up, you'll gain thought-provoking insights at White Label World Expo.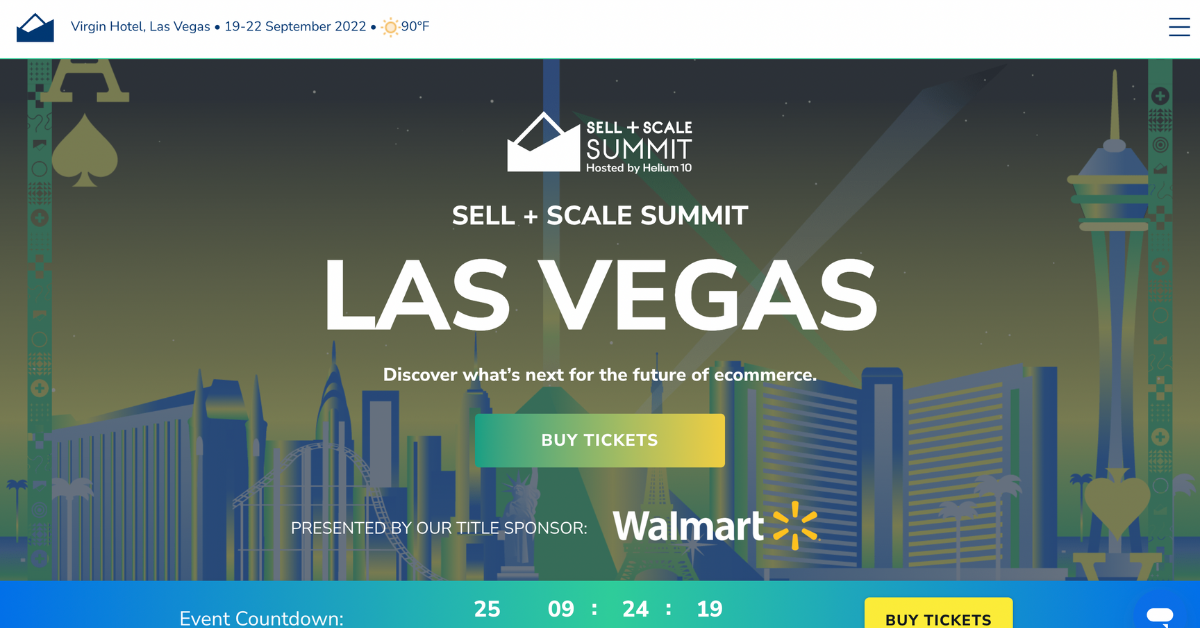 Uncover future eCommerce trends at Sell and Scale Summit in Las Vegas.
Sell and Scale gives private-label sellers and brand builders a chance to break through barriers as they learn skills and strategies for building a successful eCommerce business. At Sell and Scale Summit you'll be able to embark on educational tracks to improving eCommerce foundations, scaling your business, and achieving market domination. By the end of the three-day summit, you'll leave with newfound ideas, inspiration, and connections.
Alongside an exhibition, keynote talks, and educational tracks, Sell and Scale Summit also offers a teaching lounge and breakout sessions. The teaching lounge presents 10-minute long Ask Me Anything-style sessions with retail experts while the breakout sessions provide in-depth coverage on targeted retail topics.
If that's not enough, they even have Zumba, yoga, and a pancake party. Variety is the spice of life at Sell and Scale Summit.
Speakers at Sell and Scale Summit cover cutting-edge topics into the latest retail growth hacks, trends, and technologies. Past event attendees have heard from Gary Vaynerchuk of Vayner Media and Steve Chou from My Wife Quit Her Job.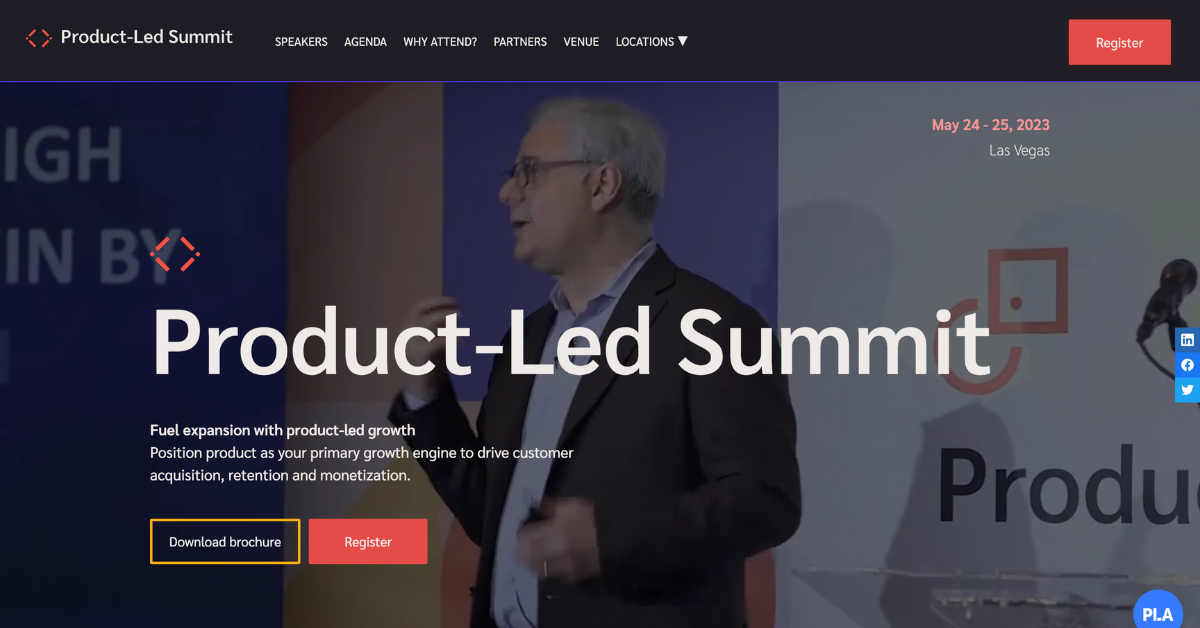 The Product-Led Summit is held at numerous locations worldwide. Product-Led Summit travels the globe sharing insights into positioning your product as your primary growth engine.
This summit brings you the fastest-growing community of experienced product-led sellers, growth experts, industry founders, and thought leaders. If you want to learn how to put your product at the center of your eCommerce growth, this is an unmissable event.
Product-Led Summit appeals to both new eCommerce retailers and established product-led growth experts. At this summit, you'll hear insights from pioneering product-led leaders through interactive sessions, keynotes, and discussions. Every aspect of the Product-Led Summit is geared toward providing retailers with the solutions to facilitate high-level growth in fast-moving markets.
Retail solutions providers that can be found at the Product-Led Summit include Amazon, Meta, Slack, Shopify, and WeWork. Speakers at past events include the Senior Product Manager from Klaviyo, The Senior Manager of Indeed, and the VP of Marketing at Reprise.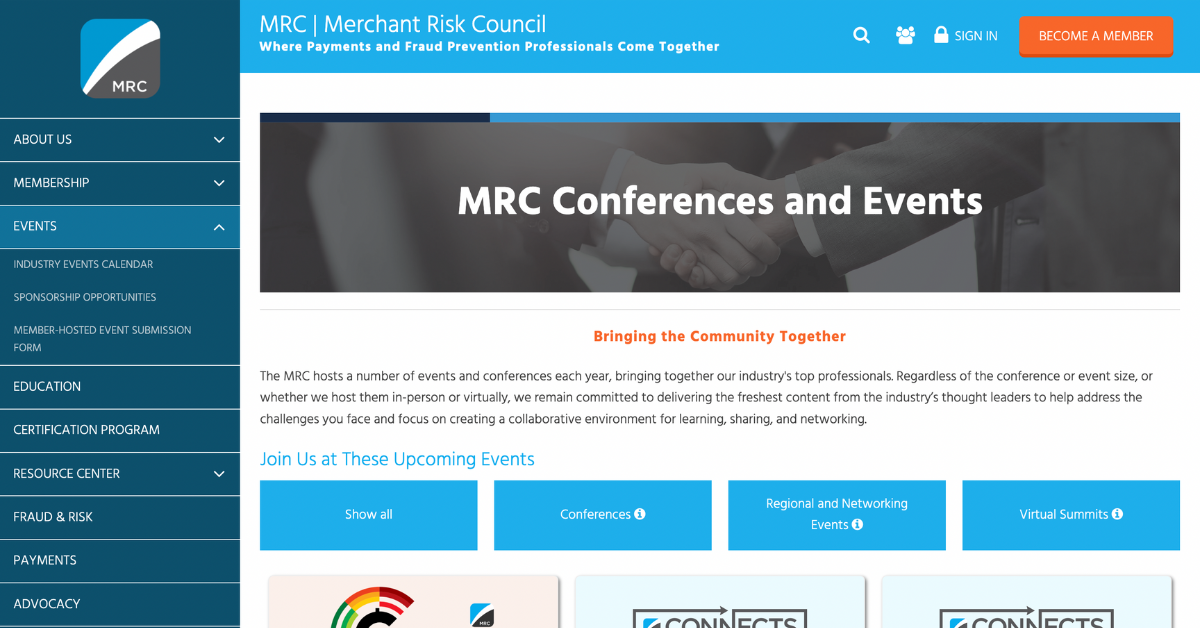 The Merchant Risk Council (MRC) hosts numerous events and conferences every year. At these events, MRC aims to bring together industry-leading professionals across the digital space.
MRC is committed to helping people online make the most of payment solutions while minimizing the risks of fraudulent activity. At the MRC conferences, expect to see fresh content and ideas from industry thought leaders. Topics could cover anything from fraud case studies to 3D Secure insights, machine learning solutions, payment innovations, and more.
In 2023, MRC will be heading to Las Vegas for their MRC Vegas Conference between 8-9 March. Throughout 2023, they will also be hosting smaller MRC Connects events and virtual summits and events.
5 eCommerce Marketing Agencies For Scaling Brands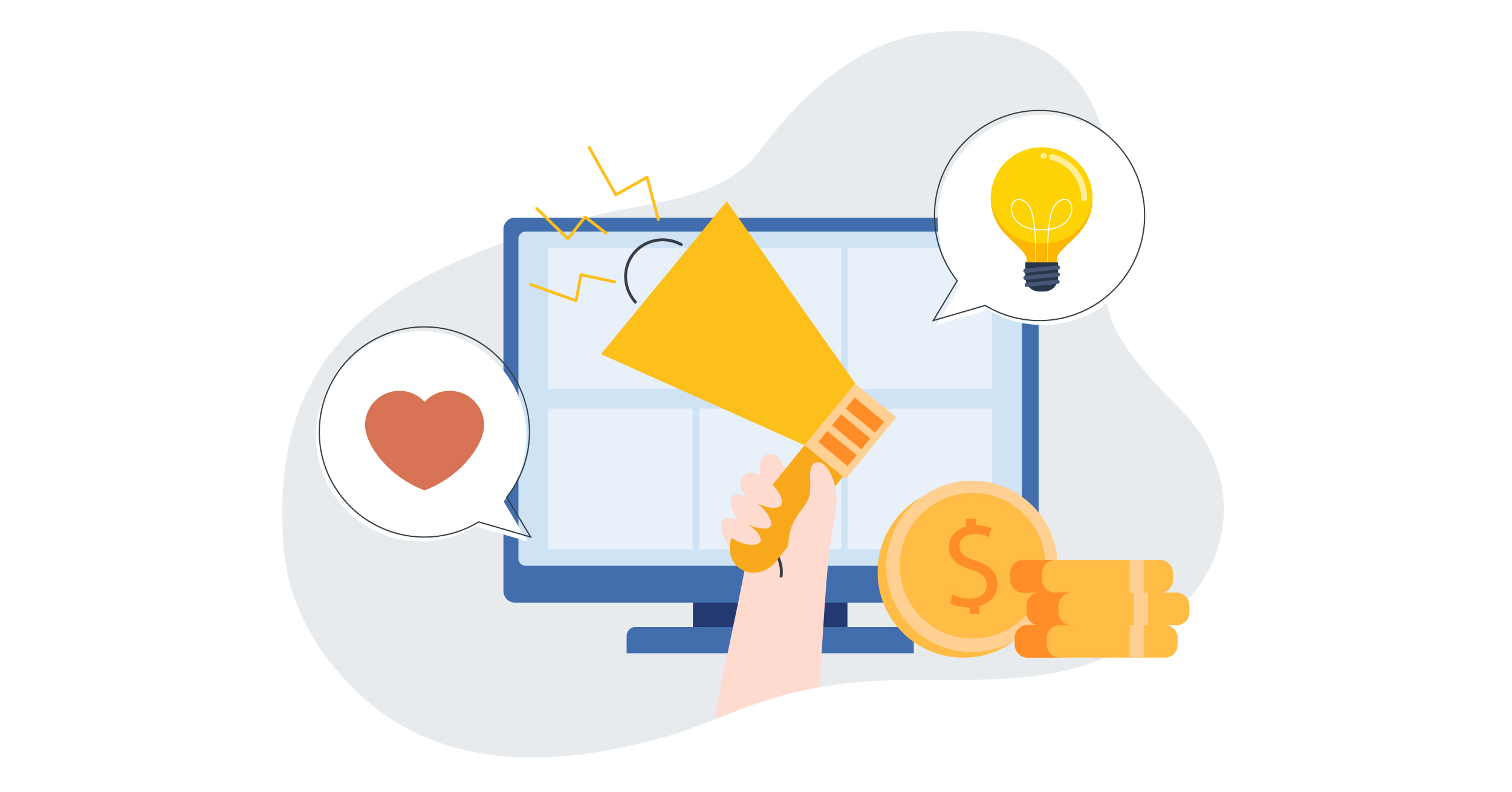 We've all been there before.
Growth figures are strong, customers are happy, and it seems like your business can't get any better. Then you're blindsided by a problem that threatens to wipe away everything you've worked for.
Whether it's a marketing platform suspension, costly stockouts, or a new sales platform you can't understand, the outlook isn't inspiring. Suddenly, all of your attention turns to firefighting. You only have to look at the brands on the other side of the 2 billion out-of-stock messages in 2021 and 66% of surveyed companies anticipating delays from Chinese New Year for recent examples.
Before long, crucial tasks like marketing and sales get tossed by the wayside. But it doesn't have to be this way. You can keep your marketing on track by outsourcing to an eCommerce marketing agency.
What is an eCommerce marketing agency? And what do they do?
An eCommerce marketing agency is a business designed to help online stores create and execute effective customer acquisition strategies to scale effectively and sustainably. Some of these agencies offer include:
eCommerce website audits
Pay-per-click advertising
SEO
Social media advertising
Launch marketing
Product listing optimization
Conversion Rate Optimization (CRO)
User experience optimization

5 Signs you need an eCommerce marketing agency
The right eCommerce marketing agency can help get your brand noticed and unlock new levels of success without doubling your team's task load. To set the stage up for success, it's important to know whether partnering with an eCommerce agency is right for your business. Let's run through some ways to know:
1) The workload seems endless
If your team is swamped with growth-focused tasks like product launches and portfolio development, working with an eCommerce marketing agency can help you get ahead. The agency can handle the marketing tasks to release your time and energy for other essential tasks.
2) Marketing skills don't match your store's development
Perhaps your store's social media pages have gone viral, and it's challenging to keep up with audience comments. Alternatively, maybe you've got multiple PPC ads that need a more trained eye to optimize them. If marketing isn't your strong point or your store's marketing needs exceed your skillset, it's holding your business back. So, it could be time to hand over the reins.
3) Product portfolio growth is outpacing your marketing capacity
Your product portfolio is growing rapidly, and you can't keep up with the marketing demands for items, it could be a sign to hand over some responsibility to an eCommerce marketing agency. This way, you can scale more products without compromising the work you've already put in.
4) Your intuition says it's to test new marketing styles and channels
So you've built a strong social media following and have profitable PPC campaigns. Now you've got an inkling that your store could benefit from another type of marketing you don't specialize in, like influencer marketing, TV ads, and transport commercials, calling in the experts could be a good shout.
5) You're going cross-border
Thinking about cross-border expansion? Partnering with an agency for your chosen region could be a wise move. Especially if you don't have an in-depth understanding of the language, culture, marketing rules, and consumers' expectations in that location. Working with an agency can help you overcome the hurdles to selling profitably and building an audience.

5 Essentials for a successful agency partnership
Whether you're a new eCommerce brand or established enterprise, there are some vital characteristics and resources to have in place to boost your partnership's odds of success. Before working together, let's explore some traits you and your agency partner should have:
1) A healthy budget
Even in business, it can be a little awkward to talk money. But you'll need a solid budget to ensure you can pass over the most important tasks to the pros. If you're tempted to cut corners for lower fees, keep in mind the saying "you get what you pay for" and the fact that rookie mistakes can hold back your business.
There are many payment options available if you don't have all the cash upfront. For example, you can save up profits over time, work out a payment plan with the agency, or negotiate an upfront fee and performance-based commission.
2) Products that sell
It's vital you have products with strong sales history for your eCommerce marketing to optimize. You can also choose to launch new products but double-check the numbers to ensure they have winning potential. When selling on marketplaces like Amazon and Walmart, tools like Helium 10 and Jungle Scout can help you calculate product ROI more accurately.
 3) Well-rounded expertise
Your chosen agency should not only have expertise in your sales channels, but the social channels you use and the growth stage you're in. A breadth of knowledge is essential since the best marketing strategies are diversified.
For example, if you use google ads, you can seek out a Google Partner. Extra points if they specialize in your product category or niche. If you operate on a subscription model, the agency you work with should know how to generate conversions for this sales strategy.
4) A track record of success
Set your store up for major wins by working with an agency that has been to battle and won trophies. They should have thoroughly tested strategies, know the pitfalls and roadblocks you may encounter in your next growth stage, and documented ways around them.
5) Management and communication skills
You should be willing to share details necessary for an agency partnership, like access to analytics, sales figures, and marketing channel logins. You should also communicate any changes that may impact your sales or brand, like a public relations faux pau or shift in branding, packaging, or materials used in your items.
In the same light, it's essential that the agency you pick has an organized way of managing projects, whether its key deliverables are outlined and tracked in a spreadsheet or project management tool. They should also be able to share things like:
Current case studies
How they monitor progress
Strategies they intend to use
Profitability of your campaigns
 Got a lackluster fulfillment strategy? Achieve more eCommerce wins with MyFBAPrep. 
5 Awesome eCommerce marketing agencies
One of the easiest ways to secure a profit-driving agency partnership is to choose the right one for your current growth stage and long-term goals. To help your search, we've compiled some of the top performing eCommerce marketing agencies on the market:
Best known for: AI-backed analytics, SEO, CRO, Paid ads, creative
Need help with a few marketing avenues? Stryde has got you covered. Its expansive service list to its experience in 4+ industries allow you to pick solutions for a winning strategy. Stryde's analytical approach to eCommerce marketing ensures its clients' brands level up continually. With glowing testimonials and returns on ad spend as high as 6.6, Stryde results speak for themselves.
Best known for: eCommerce SEO, creative, content marketing
Armed with a knack for content marketing and SEO expertise, Shopping Signals knows how to drive traffic and sales with optimized creatives. Shopping Signals also offers services like CRO and strategy to keep your brand profitable throughout the twists and turns in the eCommerce journey. Plus, you can join Shopping Signals' growing community of online sellers on Facebook to share tips and ask questions on all things eCommerce.
Best known for: SEO, PPC, Social media eCommerce audits, content marketing
1Digital sees eCommerce as an art. Combining skills in PPC, SEO, social media, and more, this agency knows how to get results around the clock. As a client, you can also access eCommerce audits, ongoing support, and consultations to boost your online leads and sales while your business matures. 1Digital is also a partner with brands like Shopify, BigCommerce, CallRail, and Bing and was named of the Top eCommerce agencies by Neil Patel.
Best known for: Full-scale eCommerce marketing, Data-focused approach
On a mission to simplify eCommerce, Trellis combines data-driven strategies with marketing, design, integrations, and store development to drive conversions for its clients. With skills in B2B and B2C eCommerce marketing, Trellis provides brands with the ultimate flexibility in marketing whichever route they take in business.
This digital agency believes in constant improvement, so you can count on them to tweak your strategy, website, and marketing for more revenue, ROI, and customer satisfaction.
Best known for: PPC, Amazon, B2B eCommerce, Design, SEO, lead generation
With over $3.2 billion in revenue generated for clients and counting, it's safe to say WebFX knows how to get cash flowing in eCommerce businesses.
Whether you need help with an Amazon listing, want to launch a B2B eCommerce store, or improve the customer experience on your website, WebFX will make it happen.
Choose WebFX as your eCommerce marketing agency, and you'll be in great company. Some of its clients include Cleveland Brothers, Bar's Leaks, and Net Friends.
Usher in a new era with eCommerce marketing
Working with a reputable eCommerce marketing agency is a sure-fire way to improve your store's conversion rates, customer experiences, and profitability.
It's essential to vet potential agency partners vigorously, keeping your eyes peeled for those with a stellar track record of success, excellent communication, solid eCommerce experience, and fair rates.
Be prepared to stick through the initial bumps you may encounter as the optimizations get underway, and it won't be long before your leads and sales take off.
Predicting massive growth? Level up your fulfillment strategy to match.
5 Holiday Trends to Guide Your Q4 eCommerce Strategy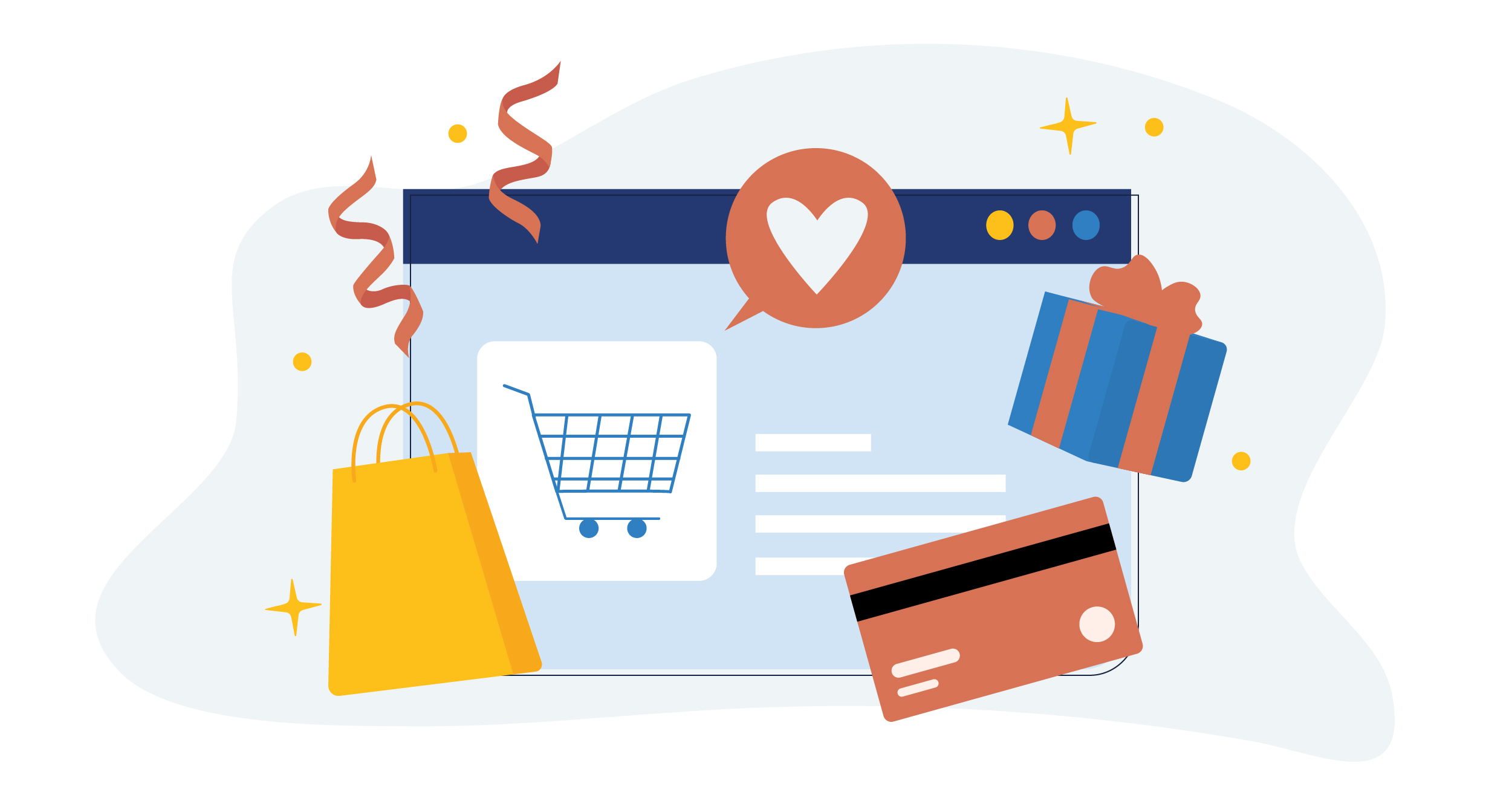 The eCommerce industry is ever-changing. Things move fast and trends come and go. In an industry that's always evolving, you need to stay on your toes.
Jump on a trend too late and you may have to stand on the shorelines as your competitors (and customers) sail on by. If you want to improve your product sales, you need to stay informed of the seasonal trends throughout the year.
Meet customers where they are by keeping on top of the current and upcoming trends. Let's look at some of the biggest eCommerce holiday trends to be aware of this Q4.
5 holiday trends to be aware of this Q4
There is a never-ending list of eCommerce strategies you can leverage throughout the year to boost your business. From bundle strategies to free shipping offers and post-purchase surveys, it can be difficult to know which ones to pick up and leverage for your store.
While some strategies can be used day in and day out, others will only be here for a fleeting moment in time. Move too slow and you might miss the next big thing before it's even happened.
To help you stay ahead of competitors this Q4, here are five of the biggest eCommerce holiday trends to be aware of.

Marketplace sales set to increase due to inflation
All around the world, inflation has been creeping higher and higher. The US inflation rate has reached new heights since the early 1980s. Consumers are being hit by price increases at every angle and their wallets are sure to feel the pinch.
Many shoppers will cope with record-high inflation records by putting a halt on spending. Meanwhile, other shoppers will move toward "thrifty" shopping styles as they try to be more cost-conscious.
Marketplaces such as Amazon make it easy for customers to shop around. They can easily search for a wide range of products to try to get the best deal.
The top three spots for the leading eCommerce sites in the US were all held by marketplaces. In 2021, Amazon recorded 2.45 billion monthly visits as it soared into the top spot. Marketplace competitor, eBay ranked second with over 885 million visits, and Walmart came in third.
As inflation rates rise, it pays to be active on marketplaces. Embrace a marketplace model to give your store a greater chance of getting in front of your customers.
Consumers value marketplaces for convenience and value for money. As a retailer, you too can benefit from listing products on marketplaces. Marketplace selling lets you keep a close eye on competitor pricing strategies. Use a competitor price tracking tool to monitor competitor product price changes and automatically adjust your product prices. By doing this, your products will remain competitively priced during the holiday season and you'll be the preferred seller for consumers looking to make thrifty online purchases.
Wondering which marketplace is best for you? Check out our guide on Walmart vs. Amazon here.

Party supplies are on the rise
COVID-19 restrictions and safety measures over the past couple of years meant many people missed out on holiday celebrations and in-person events. The holiday season the time to get together with loved ones. We expect to see an increase in party supply purchases as people start planning their holiday gatherings.
An ongoing survey by Numerator highlights that 49% of consumers are planning to get together to celebrate holidays throughout 2022. Christmas, Thanksgiving, and New Year's Eve are set to be the biggest holidays for gathering with friends and family in Q4.
In their survey, Numerator found that 90% of consumers intend to buy something for their celebrations. So, party supply retailers should look to stock the (virtual) shelves in anticipation of more holiday parties compared to last year.
Don't forget to invest in your marketing strategy and plan campaigns around party supplies too. Increased awareness will help further boost your sales while consumers are on the hunt for the best party supplies they can find.

Welcoming the live shopping era
Live shopping has been on our radar for the past few years now. In the last 12 months alone, we've seen social media giants Meta experiment with live shopping and TikTok trialing live shopping in the UK.
Whether it's here to stay for the long-term or it's just a short-term fad, we expect to see more live shopping as we head into the Q4 holiday season. Live shopping is a widely popular sales strategy in China. We assume the Western market is just trying to find its feet in the world of live commerce.
As we move toward the Q4 holiday season, consumers will be overloaded with a paradox of choice. Hosting fun, immersive live shopping events will offer an enticing edge over competitor retailers. Live shopping can positively influence shopping habits through gamification, FOMO (fear of missing out), and other immersive shopping strategies.

Seeing to the needs of sustainable shoppers
Sustainable lifestyles are on the rise as more people commit to doing their part to help the world around them.
With sustainable lifestyles and attitudes comes sustainable shopping habits. Consumers are aware of the impact consumerism has on the environment. They value retailers with sustainable shopping practices and transparent brand values.
But, brand values need to go beyond a sustainability mission statement on your about page. Consumers want to shop with brands that actively live their sustainable values. Research by Amazon found that 62% of consumers actively sought brands with sustainable business practices. They care about the environmental and social impact of the brands they shop with.
For other consumers, Q4 sustainability choices are driven by COVID-19 lifestyle changes and 2022 inflation concerns. The global pandemic caused customers to shop more locally and seasonally, causing many consumers to adopt sustainable shopping habits inadvertently.
Meanwhile, the rising cost of living means customers are looking for new ways to reduce impulsive spending habits. Adopting a more sustainable lifestyle and buying long-standing, durable goods is one way they can ensure they're getting their money's worth from their purchases.
Incorporate sustainable practices into your retail model to accommodate sustainable shoppers. Explore sustainable materials for products and packaging. Set up a recycling scheme that makes it easy for customers to return old goods for reuse. Develop a range of sustainable gifts and be loud and proud about your ethical values.
Whatever you do, make sure you walk the walk as well as talk the talk. Consumers will be able to see through dishonest practices.

Rise in research online, purchase offline (ROPO) shopping behavior
The 2020 global pandemic meant online sales surged. Local shopping malls were closed, people stayed home, and online shopping was a convenient solution. But, what does that mean for Q4 of 2022?
Shopping malls are open, brick-and-mortar stores are back in action, and people's lives are returning to a degree of normalcy. As brick-and-mortar stores reopen, we expect to see a rise in research online, and purchase offline (ROPO) shopping behavior.
Consumers will blend the convenience of shopping online with the experience of in-person shopping. Take click-and-collect, for example. Consumers can shop from the comfort of their homes and then collect their goods in person, rather than having to wait for delivery.
Richard Brassey, Head of Business Partnerships at Barclays Partner Finance, commented on the impact of click-and-collect on the UK retail market:
"A year of uncertainty has accelerated many retail trends and created some new ones. Retailers have had to adapt to ensure they remain competitive, and the service could offer retailers a great opportunity as shoppers may browse more online and purchase additional items when picking up their orders. A win-win for customer and retailer alike."
Curbside collections
Curbside collections don't seem to be slowing down. Perceived as being faster and cheaper, click-and-collect is a ROPO shopping tactic many customers will continue to use. Consumers are busy during the holiday season so we suspect many will find comfort in the convenience of ROPO shopping behaviors.
With holiday events and parties on the horizon, many shoppers may want to reduce their exposure to strangers to minimize the passing of germs, infections, and viruses.
Leverage ROPO
So, how can you leverage ROPO strategies for your online store? Lean into the online research element of ROPO by offering information online that helps customers make purchase decisions. From informative product guides to online reviews, and events, you can offer helpful insights to aid purchase decisions. Investing in influencer campaigns, online events, and loyalty schemes also helps build your online visibility and positions you as the go-to retailer.
Holiday seasons tend to go hand-in-hand with gifting seasons. Develop an omnichannel strategy that spans online and offline store experiences for your customers, helping them seamlessly move from online browsing to in-person shopping. You could create online wishlists or reward schemes for shoppers.
Wrapping up — eCommerce holiday trends to incorporate into your Q4 retail strategy
Move too slow and you might miss the next big thing before it's even happened. If you want your Q4 to be a success, invest in upcoming holiday trends.
Many of this year's Q4 trends will be influenced by last year's global pandemic and emerging concerns around inflation.
Therefore, take care when choosing holiday trends to implement. Test performance and don't be afraid to switch tactics if something isn't working.
Additionally, data is your friend when testing trends. What works for one retailer may not necessarily work for your brand, so don't be too hasty. Make sure you do your research, test performance, and tweak strategies as you go along.
Above all else, have fun and embrace the holiday shopping season.
How to Manage Backorders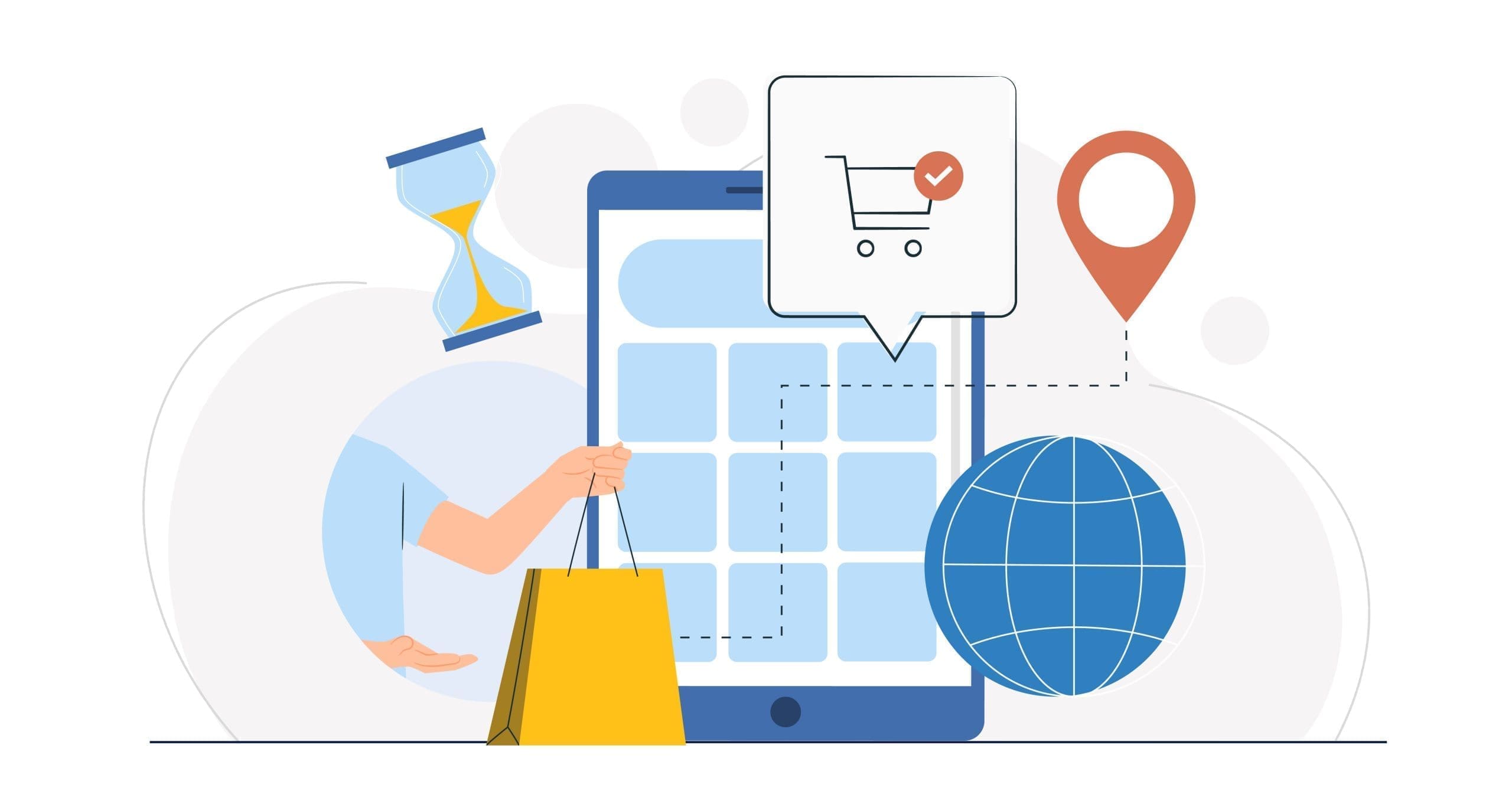 Demand is high. Orders are rolling in. Yet, stock levels are at zero and the warehouse shelves are empty.  What do you do? Sell through and ship items later, or put all orders on hold until stock levels are replenished?
Selling products when you don't have inventory can be a risky retail strategy. Implement a backorder strategy the right way and you'll be able to successfully keep order numbers rising while waiting for stock to arrive.
Let's explore everything you need to know about backorders: what they are, why they happen, and how to efficiently manage backorders and leverage their secret power for your eCommerce business.

What is a backorder?
Backorders refer to products that are temporarily out of stock and due to be replenished soon.
Selling products on backorder means you can capture a sale with the promise that customers will receive the goods as soon as stock levels have been replenished.
Backorders can happen for a variety of reasons (which we'll dive into shortly) from unexpected demand to supplier delays.
Keeping track of your backorder rate is a great way to monitor the health of your inventory levels.
Calculate your backorder rate by dividing the number of undeliverable orders (due to temporary stock shortages) by the total number of orders, then multiplying the result by 100.
A high backorder rate indicates that demand often outweighs product availability, while a low backorder rate shows that you consistently have enough inventory to fulfill orders. Having some products on backorder can be a smart retail strategy for your store if managed efficiently. You've just got to find that sweet spot — too many backorders will upset your customers.
Backorders vs out-of-stock products: What's the difference?
While backorders are products that are temporarily out of stock, the term backorder shouldn't be confused with "out of stock".
Products that are out of stock often don't have a determined date for resupply. Out-of-stock products may be due to be replenished or they may be discontinued, never to grace your warehouse shelves (or customers' orders) again. On the flip side, backordered products do have an expected restock date. This restock date is usually shared with customers so they know when to expect their order.
In short:
Out of stock = not currently in stock with no set replenishment date
Backorder = not currently in stock but has an expected replenishment data
Backorder vs backlog: What's the difference?
The difference between backorders and backlogs is slightly more complex as backorders can be part of a backlog.
A backlog covers the total number of orders you have received but not yet shipped to customers. As you can see, this would include any orders that are on hold due to backorder.
Let's say a customer places an order on the first day of the month, but it isn't shipped until the last day of the month. That order will be placed on your backlog on the days in between ordering and delivery.
We know backorders happen due to products being ordered while temporarily out of stock. Meanwhile, backlogs refer to all orders that haven't yet been shipped. This could be due to a myriad of reasons such as customers requesting later shipping dates, slower order fulfillment due to increased demand, or having products on backorder.
The risks and benefits of backorders
While it seems like a lucrative opportunity, retailers offering backorders need to tread carefully.
Lean inventory can be great for minimizing costs, waste, and resources. Go too lean with your inventory levels and you run the risk of stockouts, lost sales, and damaged customer relationships. You only have to look at the recent COVID-19 pandemic to know that retailers using just-in-time (JIT) inventory management were hit hard by supply and demand shocks.
As well as putting yourself at risk of supply and demand shocks, backorders can also impact customer relationships. Longer than expected lead times could lead to order cancellations, damaging customer trust and driving them into the arms of your competitors. Order cancellations due to backorders could then lead to overstocks where you have more inventory than demand.
Backorders shouldn't form the backbone of your eCommerce business. Rather, they should be strategically used to maintain order demand, even when you don't have enough stock on hand.
Backorders are great when managed correctly. An efficient backorder strategy can support customer retention by allowing people to place orders while you're in between stock. Backorders also maintain product hype by demonstrating demand. Add these factors to the ability to sell products before you have inventory, and you're well on the way to increasing revenue with a well-managed backorder strategy.
Effectively managing backorders requires a careful balancing act of finding the optimal replenishment levels and frequency.
What causes backorders?
There are a number of reasons why backorders might occur. A supply chain delay is the overarching cause of backorder. Broken down, these supply chain delays could be caused by:
Products selling better than expected – It can be hard to judge which products will perform best. If products sell better than expected, you may find yourself facing stock shortages while you replenish inventory.
Supplier issues – Not everything is in your control. Supplier issues might happen due to natural disasters, material shortages, strikes, shipping issues, or compliance errors — to name a few reasons. These issues can also cause stock delays leading to backorders.
Inefficient inventory processes – Not all inventory processes are made equal and some put you at higher risk of stockouts. Using inefficient inventory processes such as just-in-time inventory management could cause backorders due to understocking products.
Unexpected product demand – Products can peak in demand for numerous reasons. Whether it's due to a high sales period such as Black Friday and the holiday season or your product went viral on social media, unexpected product demand could lead to backorders if demand outweighs stock levels.
Low safety stock levels – Safety stock levels are minimum stock levels designed to protect against stockouts. Miscalculating safety stock levels could cause that safety level to be lower than actual demand and, in turn, may lead to backorders.
Whatever the cause of backorders may be, it's crucial you have strong backorder management processes in place.

How to manage backorders?
Make backorders a revenue-driving force for your eCommerce store by following our best practices for efficient backorder management.
Decide whether to offer backorders
First, decide whether you want to offer backorders. Selling products on backorder sounds like a dream retail strategy — customers can still purchase while you wait for the products to come in. In reality, it requires astute attention to detail and strong organizational skills.
When deciding whether to offer backorders, ask yourself if you have the capacity to stay on top of backorder processes. Make sure your inventory and order systems are able to handle backorders. Having a reliable method for keeping track of backorders will help prevent order delays, cancellations, or even forgetting to ship backorders to customers.
You'll need to have a pulse on accurate product restock dates and product demand too. Offering backorders is a numbers game where you balance incoming and outgoing stock against current and expected orders. You will also need to run a tight fulfillment and replenishment strategy to keep up with backorder demands.
Estimate the lead time for backorders
You shouldn't offer backorders if you can't accurately predict when the orders will be shipped.
Backorders are ideal for maintaining order volume while waiting for supplier inventory restocks. But, your customers aren't going to wait forever. Selling products on backorder without an estimated lead time can be frustrating for customers. If they're buying something online, they want to know when they'll receive the goods.
Work with your suppliers to calculate the expected lead times for products. You can then decide whether it's worthwhile offering backorders on a product-by-product basis. People may be willing to wait longer for investment items such as a new sofa or a designer handbag. These products could have back order lead times of 12 weeks or more. However, they may be less willing to wait for impulse purchases. Offering long lead times on impulse purchase items could result in high order cancellation or returns rates.
Estimate the lead time for all products in your inventory and determine if it's a viable strategy before letting customers order products on backorder.
Anticipate order demand
Order demand ebbs and flows. Some products may sell consistently throughout the year while others experience peaks and troughs. Winter woolies, for example, will experience increased demand in the colder months.
Understanding the expected order demand throughout the year allows you to carefully forecast high purchase periods. You can then work out when you might need to put a strong backorder strategy in place. Offering backorders helps you handle spikes in order demand, especially unexpected ones. You'll be able to retain customer orders, knowing that they'll be shipped out on longer lead times.
Anticipating order demand throughout the year also helps you maintain accurate safety stock levels. You can adjust safety stock levels depending on the expected order volume. That way, you only need to offer backorders when you receive an unexpected increase in orders.
Prepare for backorders
There are a few things you can do to prepare for backorders and ensure your backorder strategy only kicks it when absolutely necessary.
We always recommend diversifying your supplier network. Having more suppliers you can pull from for product replenishment can reduce your chance of backorders. If you do need to offer backorders, you can contact your suppliers to see who can fulfill the backorders in the shortest turnaround time. Be mindful of the increased cost implication of smaller order volumes from backup suppliers.
Offering alternative shipping methods can also offer protection in the event of backorders. Let customers split their order so in-stock items are shipped immediately while they wait for backordered products to arrive at a later date. This minimizes frustration by ensuring customers still get the rest of their order. However, retailers offering split-shipping will incur two separate shipping costs which they can choose to absorb or pass on to customers.
Increasing production is another way you can prepare for backorders by keeping unexpected stockouts at bay. Make sure you have a sufficient amount of inventory to cover high-demand sales periods. That way, you can keep backorders to a minimum. After all, every purchase on backorder adds additional strain to your eCommerce fulfillment processes.
Add any backorder information to product listings
Be upfront about backordered products by adding backorder information to product listings. Transparency creates trust with your customers and prevents avoidable friction and frustration.
Add the expected lead time for backorder products on product listings. Make sure it's easy for customers to see which products are available for immediate shipment and which ones will have longer lead times due to backorders.
Keep customers informed
Keep customers informed about their order status with emails and SMS messages. Send them order update emails and messages letting them know when they can expect to receive their orders.
This could include notifications letting them know:
The expected delivery window for their order
The arrival date of the products in the warehouse
When the order has been processed for delivery
The order is out for delivery
An updated expected delivery time
Keeping customers informed every step of the way protects your relationship with the customer, building a circle of trust.
Making sure your customers know when to expect their orders also helps mitigate the negative effects of order delays. Delivery issues are the leading cause of customers detracting from brands. So, keep delivery woes at bay by keeping customers in the loop at all times.
Maintain accurate inventory records
Streamline inventory processes and keep real-time records of all inventory operations. Keep tabs on everything from current inventory levels to order backlogs. You need to know how much inventory you have available versus how much inventory you need to fulfill current and expected customer orders.
Accurate inventory records allow you to keep on top of all incoming orders, making sure you have enough stock to fulfill purchases. You can also check inventory records to see when you need to re-order stock from suppliers to cover backorders or maintain safety stock levels. Every backorder you receive is another unfulfilled order you need to manage. If you want to effectively offer backorders, you need to run a tight ship.
You can also use inventory records to forecast future stock demands and explore your current backorder rate. Analyzing your inventory records lets you optimize processes moving forward.
Optimize fulfillment operations
Don't let your backorder strategy fail at the last hurdle. Ensure your fulfillment operations are equipped to handle backorders.
Backorders can result in periods where you have a large influx of orders that are put on hold until a set date. As soon as inventory is available, those orders in the backlog will need efficiently fulfilling to make sure they reach customers in the anticipated delivery window.
Fulfilling backorders can be a time and resource-exhaustive task. You may need to bring on extra warehouse staff to support with backorder fulfillment or outsource fulfillment to an experienced third-party fulfillment partner.
At MyFBAPrep, we're ready to support retailers with our seamless fulfillment services. Simply send your inventory to us and we'll handle the order fulfillment from start to end. You'll even get real-time insights into inventory and orders. 
Wrapping up — learn how to handle backorders and avoid losing customers
Backorders can be a lucrative revenue driver for your store but only when handled with care. When implemented correctly, backorders can maintain the flow of incoming orders and boost customer satisfaction with transparent communication.
Fail to finetune your backorder management operations and you run the risk of upsetting customers and putting strain on your inventory, fulfillment, and accounting. It's a dangerous situation for any retailer to be in.
Create a clear action plan for handling backorders and you'll be able to retain customers and keep them satisfied. Preparation really is the key to survival when managing backorders.
If you need a helping hand with backorder fulfillment, reach out to see how we can support you with our well-connected warehouse and fulfillment network.
5 Email Tools to Master Your eCommerce Newsletters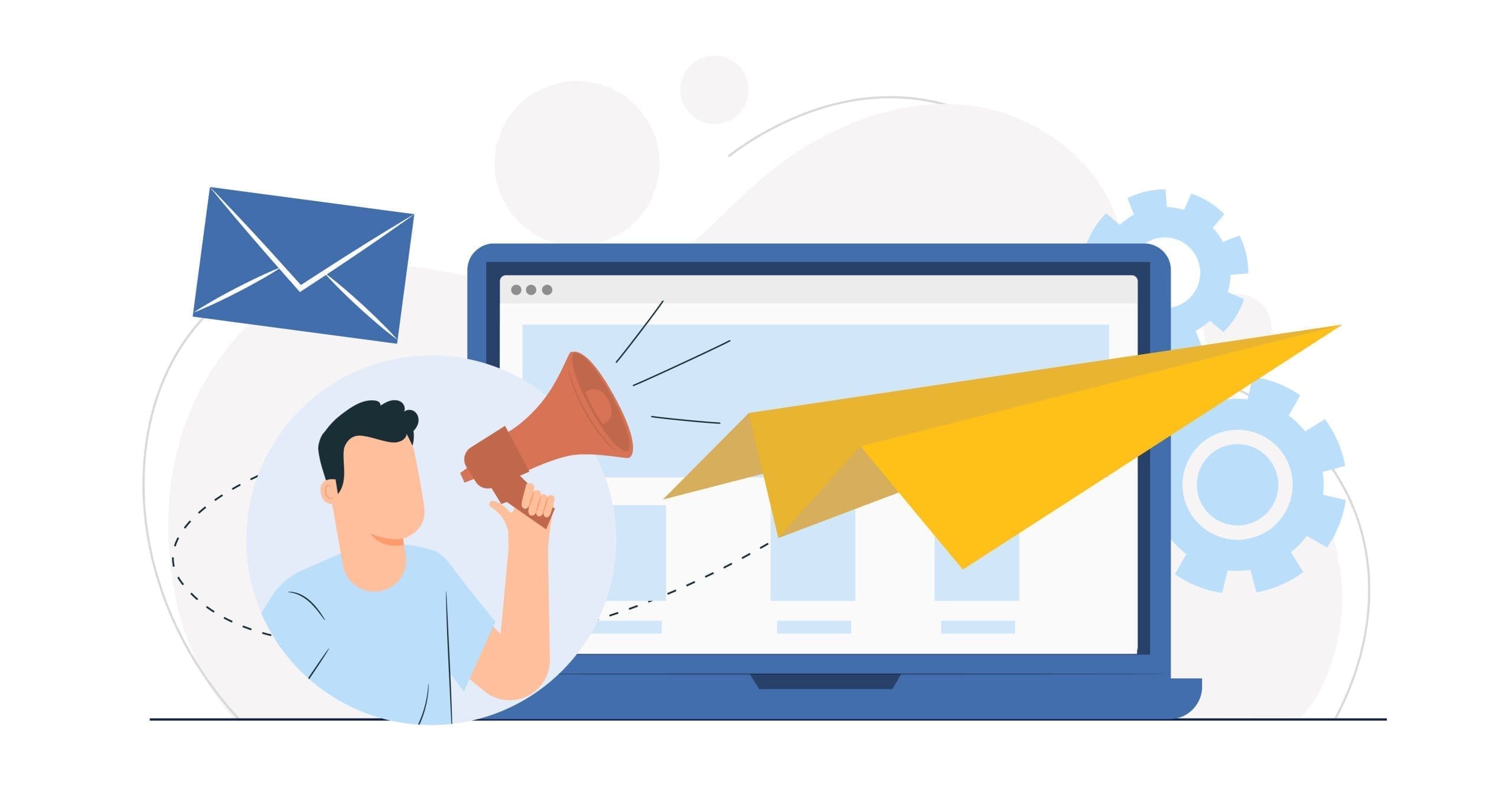 Want to know Wayfair's secret to building a $5.6 billion empire?
Email marketing.
With email users expected to reach a whopping 4.59 billion by 2025 and 65% of consumers anticipating they'll use digital shopping channels more in the future, email marketing is the solution that growing brands have been looking for.
Armed with an effective email marketing strategy and the tools to execute it, reaching your target customer via email is one of the best ways to drive leads and sales sustainably.
Thankfully, email marketing tools have become more sophisticated in helping eCommerce brands grow their followings, engagement, and bottom lines.
In this post, we'll explore why there's never been a better time to bet on email marketing. We'll also share some pro tips on crafting emails that get results, and some must-have email solutions to streamline the process.
Why now is the time to invest in email marketing
With TikTok's unrivaled organic reach and influencer marketing's enticing allure, it's easy to overlook emails as just another marketing trope from the past. But email still reigns supreme in many ways. Let's dig into why it pays to level up your email marketing today:
More conversions for less
With the right email campaigns and targeting, your brand stands in line for massive payouts. You can generate £42 for every £1 spent on email marketing.
Emails are an excellent way to nudge shoppers towards new products, related items, and exciting offers. As a result, you can also increase metrics like average order value, customer lifetime value, and cart abandonment rate with positive effects on your revenue.
Protect your brand from unexpected events
No matter how much you invest in social media marketing, you never truly own your profiles. In fact, you don't have to look far for horror stories of social accounts with followers into six figures shutdown overnight.
However, one thing you can own? Your email list. And the best part is, that email marketing helps you to grow and nurture a following, regardless of what happens in the social media world. As your email marketing becomes more mature, you'll build a solid safety net for your business.
Make your marketing strategies more productive
From PPC ad campaigns to influencer collaborations, email marketing complements nearly every marketing effort you can think of to help you get more out of them.
For example, you can gather email addresses from an influencer collaboration or giveaway, and gather a list of people to contact for future promos until they decide to unsubscribe. This way, you provide your brand with more opportunities to reach shoppers, kick start their buyer's journey, and close sales.
Secure and sustain your audience's attention
One of the great things about email marketing is it helps to solve the "out of sight out of mind issue" that plagues many businesses.
Email helps you build rapport and trust by showing up consistently in your subscribers' inboxes, and offers the ability to cash in on this relationship later on. For example, say you own an acne skincare brand. You could share tips and tricks on how to beat breakouts. Once you offer your acne prevention line as a solution, shoppers will be more receptive to buying because you captured their attention, solved their problems, and earned their trust.
As the sales flood in, you'll need top-notch fulfillment to keep shoppers happy. Learn how MYFBAPrep makes it easy.   

5 must-haves for a successful email campaign
Crafting productive email newsletters isn't just about words on a screen and pretty pictures. You need the full package of skills and tools to generate conversions. Let's look at some of the other factors to consider and optimize for better results:
Relevant content
Whether running a broadcast campaign or nurture sequence, creating engaging emails your audience can't wait to read is essential. This means researching your target customer's wants and needs and giving every email a clear value proposition, whether it's solving problems, answering customer questions, clarifying queries, or making a valuable offer.
Copywriting prowess
Writing captivating email newsletters and campaigns is an acquired skill that takes a lot of time, practice, and split testing to master.
Using designs that resonate with your target customer and testing new templates to keep your email content fresh is also critical. If writing email copy and designs aren't your strong points, don't fret. You can enlist the help of an email marketing agency or freelancer.
A healthy email list
Your email list's health can make or break your email newsletters' productivity, so it's vital to maintain excellent list hygiene. Some ways you can keep your email list in tip-top condition include:
Avoid purchasing email leads
Running an email acquisition campaign targeting your dream customers
Cleaning your list periodically of incorrect emails and chronically unresponsive leads
Segmentation and personalization
If email marketing is the sauce, segmentation and personalization are the secret seasonings that bring the campaign recipe together. So, implement both tactics to keep your emails valuable and relevant to readers. Keep in mind that an emails relevancy will depend on things like the actions your audience members have taken, and demographic information such as:
Age
Occupation
Lifestyle
Customer journey stage
Past purchases
Purchase frequency
Amount of time spent as a customer of your store
 Email sending consistency
An email list's health decays when you don't contact leads regularly and consistently. So, set up an email schedule, set time aside to create content, and automate sending to ensure you stay in touch with your audience.
In the same breath, don't overdo your email output. Keep promo emails at a max of 1 per day to avoid annoying and fatiguing your audience.
5 email marketing tools to skyrocket eCommerce sales
Once you've built up a small email list, researched the market, and crafted a comprehensive strategy, your next task is to find an email marketing solution to help you win. To help with your groundwork, here are our top picks for email marketing solutions:
Product highlights: CRM and eCommerce platform integrations, lead capture, design, and automation.
Dubbed the eCommerce revenue engine, Drip is one of the best tools on the market for helping eCommerce stores upgrade their sales with email marketing. Its innovative analytics and design capabilities combined with numerous integrations to CRMs and eCommerce sales platforms, ensure you've got all the data needed to craft hard-hitting, personalized campaigns.
Drip's impressive automation sequence builder, lead capture forms, SMS marketing, and cart recovery also ensure your brand stands out and stays top of mind.
Product highlights: segmentation, split testing, dynamic email content, CRM, and API integrations.
Equipped with pro-level A/B testing, campaign management, email drip, and segmentation capabilities, Klaviyo ensures your campaign is built to win. API and CRM integrations will further support your efforts by feeding in customers and storing data to improve your email resonance with your subscribers.
Take readers on a personalized ride they won't forget in a hurry with dynamic email content, customizable CTAs, and event-triggered actions. With Klaviyo, you're never left guessing about an email campaign's performance. Track results live using an activity dashboard complete with perks like ROI tracking, website visitor monitoring, and click recording to ensure you never miss a beat.
Product highlights: Flexible templates, drag and drop email builder, data capturing, and dynamic discount codes.
Omnisend is its name; nimbleness is its game. Boasting features like drag and drop content editor, email template library, dynamic discount codes, and preset saving, Omnisend takes agile email marketing to new levels.
Omnisend allows you to craft shoppable emails with sleek designs so good that customers can't wait to hit 'buy'. Seal the deal with expert data capturing utilization on things like your customer's lifecycle stage, shopping behaviors, and message interaction to help you craft timely email content. If you're looking for a solution to make your brand more memorable while staying on-brand, Omnisend is just the ticket.
Product highlights: Reporting, huge template library, customer list segmentation.
On a mission to help brands stay in touch with shoppers and drive sales faster, Constant Contact comes jam-packed with features designed to help get more business. From razor-sharp reporting to an extensive template library, you'll have every you need to know what's working and adjust campaigns for optimal results.
Constant Contact also allows you to pull customer data from your store and segment it into custom lists to ensure you always reach the right people. If your store needs more than email tools, you're in luck. Constant Contact also provides a host of conversion-generating tools like survey makers, lead generation landing pages, social media ad management solutions, and much more to upgrade your marketing from all angles.
Product highlights: set and forget campaigns, visual customer path builder, and landing page builder.
Is your store an extension of your personal brand? ConvertKit is a solution you'll need in your arsenal. Built to help creators own their audience and take control of their earning potential, ConvertKit provides audience-accelerating tools like a landing page builder and opt-in templates.
Speed up your email marketing setup with efficiency with a solution visual automation builder, content hub, and single-time campaign setups with RSS feeds.
Being all about the stats, ConvertKit also provides a useful dashboard to monitor audience actions and sales with the option to integrate your eCommerce tools for more intel on your revenue and audience.
Putting together a winning growth strategy? Get a top-class eCommerce fulfillment process to match. 

Capture shoppers' attention and pockets with scroll-stopping email content
Email marketing has risen through the ranks to become one of the top ways to communicate with your target audience, develop strong ties, and catapult sales. To get ahead you'll need a well-crafted plan and the tools to execute it with precision.
Ensure you have shoppers gripped by every word by making your emails an asset to potential customers. Anticipate their needs and use your email copy to meet them and keep content exciting with new layouts and topics. Finally, give your subscribers red carpet treatment with personal touches, appropriate offers, and exclusive deals to ensure they keep their eyes peeled for your emails in their inbox.
Who knows. You could be one email campaign away from a bumper payday.
Ready to "wow" shoppers in your eCommerce business? Partner with MyFBAPrep.