Category:
MyFBAPrep Updates
MyFBAPrep Year in Review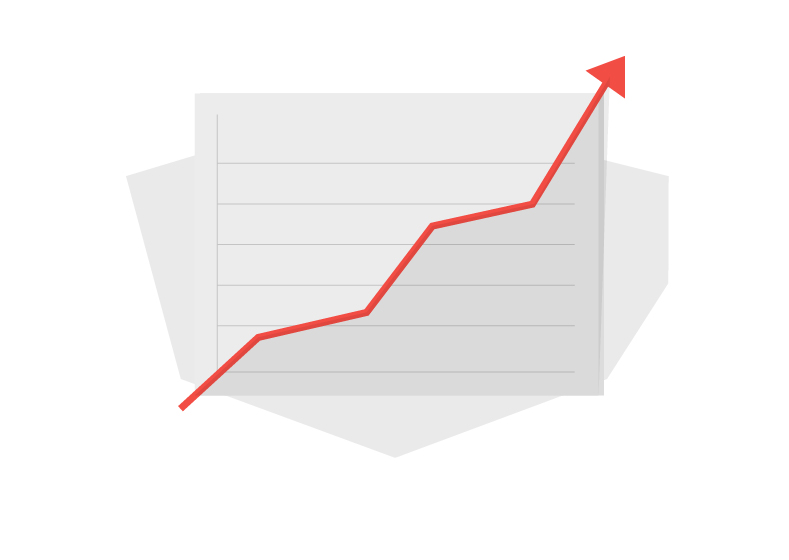 2021 was an amazing year for eCommerce, albeit a challenging one for logistics in many instances. MyFBAPrep was fortunate to have grown our team, warehouse network, and merchants significantly each quarter.
Below you'll find some of our top highlights, including what we're planning next.
In 2021, MyFBAPrep…
Doubled our warehouse capacity
We expanded our warehouse network and went international with locations in Canada, Germany, the UK, Poland, Italy, Germany, and more (with APAC to come). This brings our full network to more than 3 million square feet of prep and warehouse space.
Thanks to our expanded logistics network of 50+ warehouses and fulfillment centers, we're able to provide almost any type of service or location our sellers need. We now have space for customized machinery, a wider array of zip codes to store and ship from, and are looking forward to adding more warehouses to the mix.
In 2022, we expect to triple this capacity as we continue to expand.
Helped 60% more merchants with FBA prep, FBM fulfillment, and DTC logistics
We also grew our merchant base 60%, welcoming new names such as Perch, Noble House, Shapermint, and more. We continue to work with some of the best brands out there managing any eCommerce logistics services they need to stay competitive.
In 2021 alone, we prepped more than 3 million individual units for FBA, and based on the first month of 2022 we expect that number to 10X this year, welcoming Vital Proteins and Nestle as some of the first new sellers of the year.
Grew our team
We went from a team of 12 to 20 in 2021, adding more team members, consultants, and advisors to form and fuel our strategy. Among some of our new faces include advisor Hans Hickler, more amazing account managers, our marketing director (hello!), and other amazing eCommerce experts.
Want to join us and empower amazing eCommerce sellers to deliver and delight worldwide? View openings here.
Got connected
We integrated our proprietary FBA prep tracking and inventory management software, Preptopia, with Amazon SP API and built out a shipment creation model. That means our merchants can create shipments from within Preptopia with detailed reports and more.
We also built out some external API capabilities and are looking to add even more integration partners to our ecosystem.
2022 here we come
If you're reading this and thinking you'd like to make logistics your competitive advantage, please get in touch!
Open role: Business Development Representative
Our mission:
MyFBAPrep is the largest Amazon prep and e-commerce fulfillment network in the United States. We are on a mission to flatten the supply chain learning curve in eCommerce. As the entire world is going more and more online, we are changing how sellers, brands and companies look at e-commerce from a fulfillment perspective. We offer a complete set of tools companies need to get their goods at scale to a marketplace or to a customer. We do Amazon FBA prep, FBM fulfillment, direct-to-consumer fulfillment, bundling, kitting, returns processing…you name it. We're looking for an killer sales professional to add to our sales team. The pipeline is full … time to get to work. Did I mention you can do this job from anywhere?! Yes, we are a 100% REMOTE company…you'll only come to see us during our quarterly meet-ups and you won't want to miss those!
Your role:
Continuously optimize your sales process and workflow and share your best practices with other members of our team.
Take pride in understanding customer needs and being a trusted consultant on their company's journey to find the best prep/logistics/fulfillment solution.
Be personally responsible for managing the sales pipeline, developing new opportunities, nurturing existing leads and closing deals.
Hold intelligent, interactive sales calls including product demonstrations of Preptopia™ 2.0, our SaaS-based platform.
Be hyper-responsive to all product inquiries, prepare and deliver quotations, proposals & presentations to support closing business.
Close lots of deals – FAST in 30-60 days while meeting / exceeding monthly / quarterly targets.
Help us build out our CRM as your weapon to help us capture leads and close business. Keep it up to date and accurate with all customer activities, milestones and next steps.
Work cross-functionally with various stakeholders in Marketing, Operations and Engineering to improve our products and customer experience.
Report on your successes, opportunities and threats on a bi-weekly basis to the sales and marketing teams.
Required:
An unwavering passion to build a sales career in a fast-paced technology company. We are creating a new solution for companies to get their goods to marketplaces and in the hands of customers – we want you to be excited about that.
Strong interpersonal skills with an ability to build relationships, establish rapport quickly and be recognized by the prospect as a subject matter expert and trusted consultant.
3+ years of experience in a sales role with a proven and demonstrable ability to exceed sales targets of an enterprise-class software product selling into companies of various sizes and verticals.
Strong communication skills. Excellent writing skills, phone presence, and professional manner.
Ability to work in a fast-paced and fun, team environment.
We're building something big here…you MUST want to be part of that!
Expert knowledge of CRM tools like Copper and Hubspot, workflows, reports, and integrations.
2+ years in a sales role preferred.
Strong analytical skills and ability to perform advanced computing functions.
Ability to multitask, problem solve and work well in teams.
Would love to know about you:
Where did you learn how to sell? What methods did you follow? What do you believe in? How have you found success before? We want to know how you got addicted to selling and how that will grow the business.
Do you have an understanding of e-commerce, Amazon, FBA or FBM selling, 3PL's, direct-to-consumer delivery.
What we offer:
Great work environment – this is a REMOTE SALES JOB
Stock options/equity
Ability to close $250k-1.5m annual contracts
To apply, please email your resume to hello@myfbaprep.com and use the subject line: Business Development / Sales Rockstar applicant.
Open role: Software Application Engineer
We are looking for a strong engineer to lead integration efforts, including API, EDI and other methods of data transfer. The ideal candidate will have familiarity with the warehousing and logistics space and a passion for building best-in-class, user-friendly software.
The Preptopia platform is built on a robust API that enables connectivity and scalability for both our customers and warehouse partners. The Engineer will manage partnership engagements, assist warehouses and customers with connectivity, trouble-shoot issues and build and maintain our developer documentation. This position will be critical for increasing adoption and scalability as well as establishing a leading position in the logistics software space.
The scope of work:
Communicate clearly and effectively with internal and external customers to solution, document and deliver integrations.
Proactively look for opportunities to automate / reduce manual work or error handling, building robust processes.
Effectively manage assigned projects, ensuring all documentation, project updates, and deadlines are appropriately managed.
Drive a culture of automation, repeatability and scale in integrations.
Maintain a customer-focused outlook.
Ensure that all technology practices adhere to regulatory and security standards.
We're looking for:
Bachelor's degree in Computer Science or Information Systems (or similar field) or applicable experience
4+ years hand-on-cloud-based software application development
Experience facilitating requirements gathering workshops, defining and documenting integrations solutions, with the ability to communicate requirements to various stakeholders
Experience Reviewing, interpreting, and mapping EDI messages
Experience using API clients (ideally Postman) to test and troubleshoot API endpoints
ETL / Middleware tool experience (using on a daily basis or in previous role): Dell Boomi, Celigo, or Mulesoft
Database integration experience using any structured database
2-3 years of experience with React.js, Node.js, Nuxt.js, and Express.js and other JavaScript libraries
Cloud or AWS experience
Experience with MongoDB or other NoSQL databases
Experience with RESTful Web Services
Experience with Automated Testing (Unit, Integration, End-to-end, Load)
Experience with Build and Deployment automation (CI/CD)
Experience with Git, Jira, Asana and other development/project management tools
Experience in a warehouse or logistics operation environment a plus
Knowledge of the Amazon logistics ecosystem, especially Seller Central, FBA and FBM a plus
Strong soft skills, including attention to detail, problem-solving, and communication skills
Positive attitude and a strong commitment to delivering quality work
To apply, please email your resume to hello@myfbaprep.com and use the subject line: Software Application Engineer applicant
MyFBAPrep Welcomes Hans Hickler To Our Advisory Board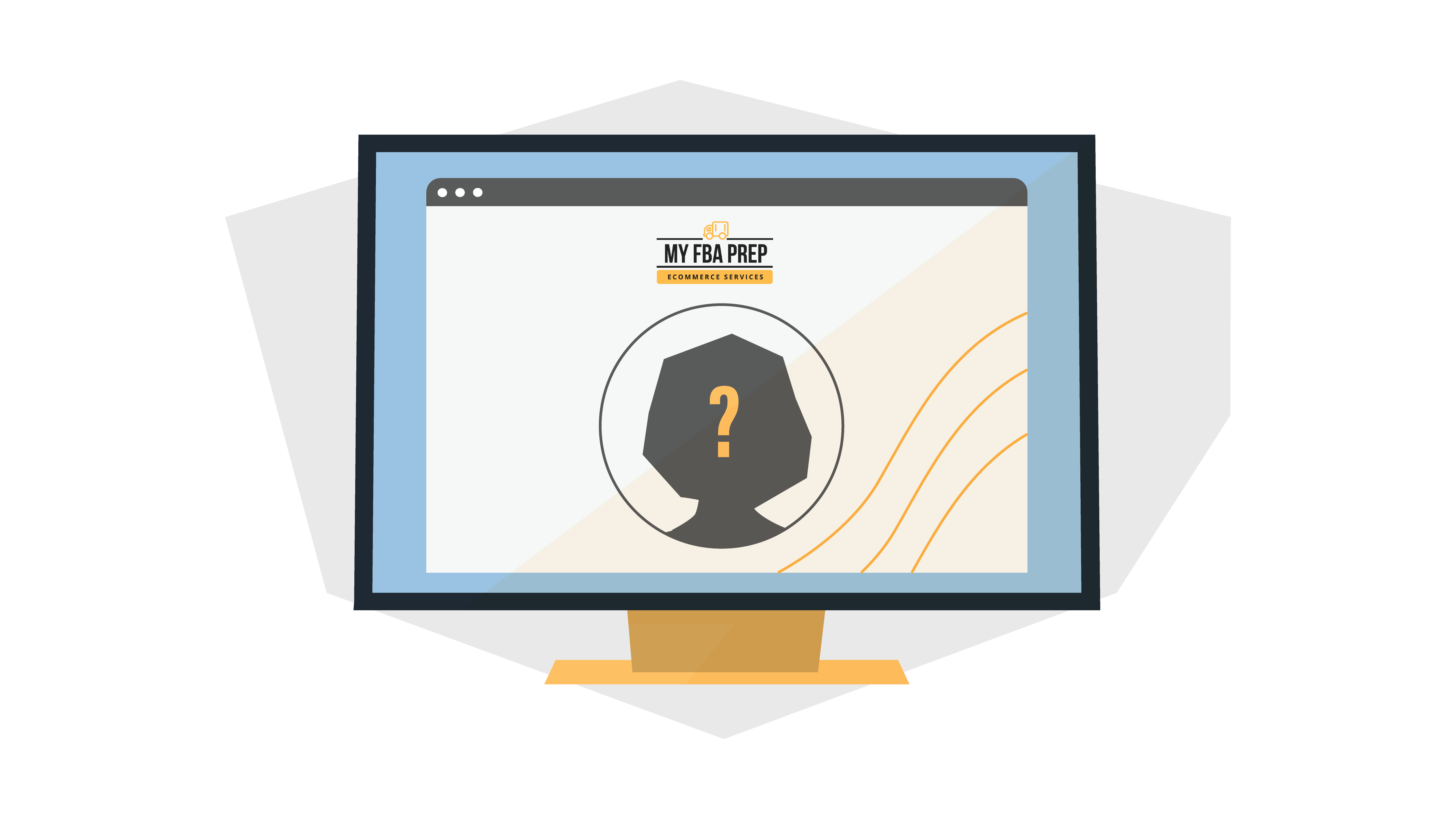 MyFBAPrep is thrilled to announce that Hans Hickler has joined us as an advisor!
With more than 25 years of executive leadership experience with three multinational corporations, Hans advises CEOs across the logistics, security, eCommerce, and retail industries.
Before starting his own business in 2012, he was Agility Logistics' Chief Executive of Asia Pacific, managing more than 20 countries and 7,000 employees. He was also DHL's CEO for Global Customer Solutions, leading the development and sales of customer solutions across DHL Supply Chain, Warehousing & Distribution, Forwarding and Express Business Units.
Prior to that role, he was CEO of DHL Express USA, and CEO of APL Logistics and served on the Global boards of both organizations.
Hans joins Neil Ackerman and Scott Needham as a MyFBAPrep advisor. Scott is the CTO of BuyBoxer, and builds automation and operation systems around selling on Amazon.
Neil is the Senior Director, Global Supply Chain Advanced Planning and Innovation, for Johnson and Johnson across all segments including Pharmaceuticals, Biomedical Devices and Consumer Products. He is responsible for accelerating supply chain innovation and enablement of advanced planning processes and technologies worldwide.
MyFBAPrep Warehouse Network
Having an expansive warehouse network enables our sellers to get items to their buyers and into FBA as quickly as possible. It also ensures that no matter where their items are coming from, there's a nearby MyFBAPrep warehouse ready to accept and prep the shipment.
For those who are interested in our full network, MyFBAPrep has more than 50 warehouses in the U.S. across the following states:
AL
CA
FL
GA
IN
LA
MI
MO
NJ
NY
OH
OR
PA
TN
TX
WA
We also have international locations in Canada, the UK, and Germany.
Check out the map below to learn more.
The Smartest Amazon Seller Podcast features MyFBAPrep Co-Founder Taylor Smits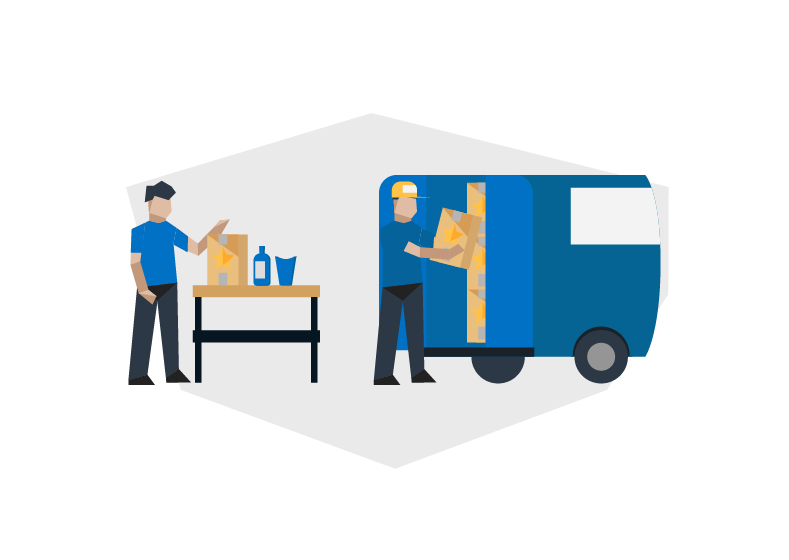 Our very own Taylor Smits was featured on The Smartest Amazon Seller podcast in Episode 106: FBA Scales. Getting inventory into FBA doesn't. Best solutions with Taylor Smits. Listen to the recording below.
MyFBAPrep started with an Amazon-seller focus, with a custom software built specifically for FBA prep. In addition to FBA services, MyFBAPrep also handles DTC fulfillment, subscription box fulfillment, bundling and kitting for different marketplaces, and other eCommerce services. The ability to handle all of these things with one location has helped multiple merchants streamline their businesses.
Getting products into Amazon isn't always easy
There are countless ways to mess up your FBA prep process. There are two sides sellers need to tackle here — finding someone with Amazon FBA experience who understands how prep work needs to happen, and using the technology that keeps everything clean.
Our co-founder walks listeners through common pitfalls of FBA prep, how prep outsourcing will evolve in the future, and how to make the entire process easier for sellers.
What Amazon Sellers Need to Know to Stay in Business This Pandemic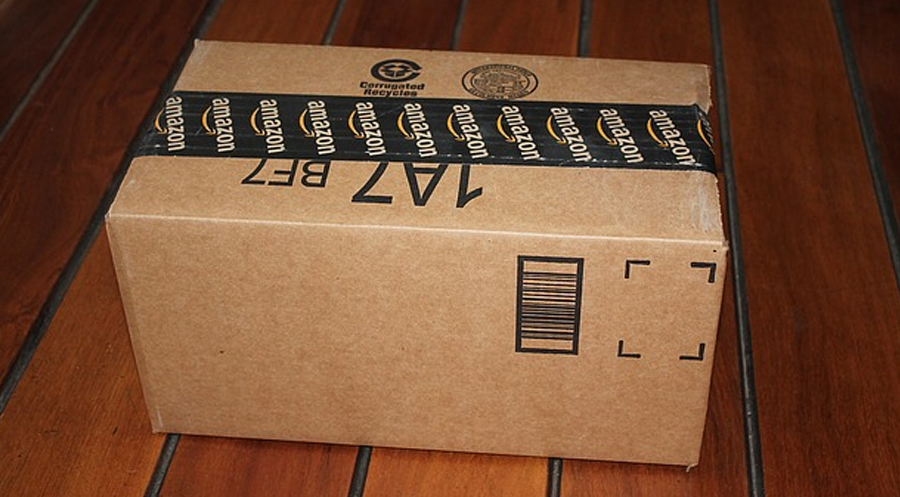 The COVID-19 pandemic has produced radical changes in terms of online selling. It has affected both Amazon sellers and consumers in unparalleled ways. The pandemic has caused Amazon businesses to create adjustments and adapt to changes to survive. A new type of…
MyFBAPrep Featured on Trent Drysmid's Bright Ideas Podcast in Amazon eCommerce Podcast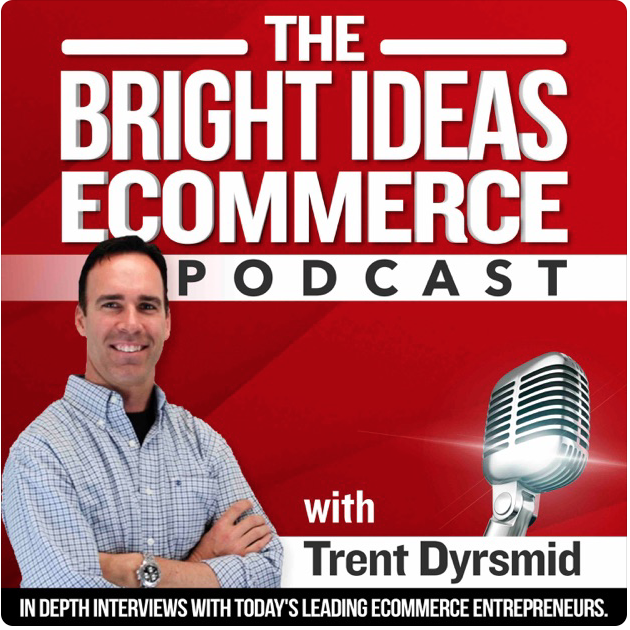 We are excited to announce that MyFBAPrep Co-Founder Taylor Smits was featured on the Bright Ideas podcast with Trent Drysmid over the break.
On the podcast, you will hear Taylor talk about how MyFBAPrep got started and all about our growing nationwide network of partner warehouses. Taylor and Trent also discuss MyFBAPrep's expanding suite of Amazon prep and eCommerce fulfillment services.